Hull
No. 10238
was launched yesterday during a private ceremony. This yacht became the first T52 with a hybrid propulsion system that will allow it to choose a more efficient cruising mode, curbing both consumption and environmental impact.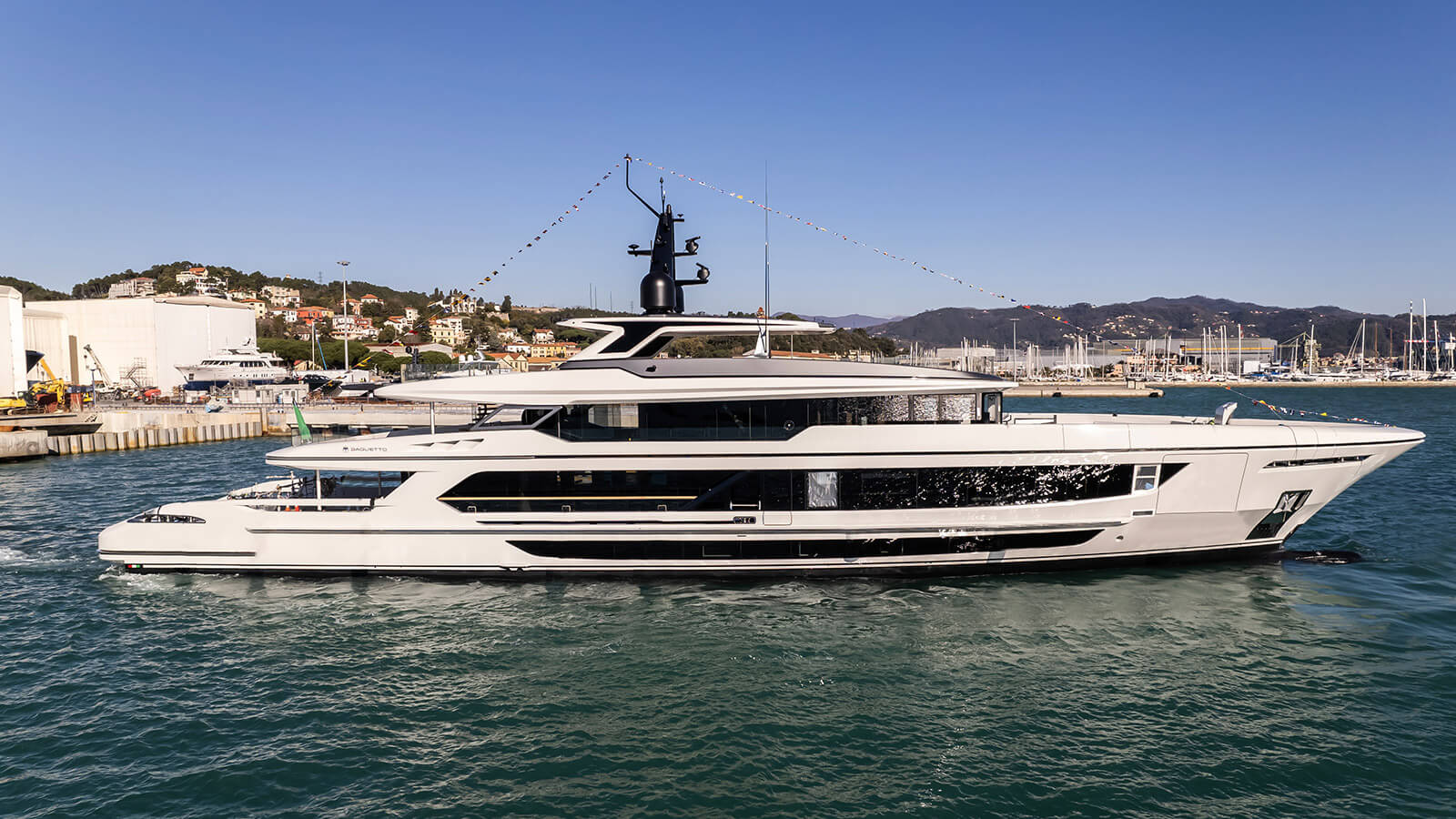 When cruising in electric diesel mode, the T52 can indeed reach a range of up to 7,600 nautical miles, and remain at anchor up to 10 hours relying on the batteries only. Her two MTU 16V2000M86 engines, however, will also allow her to reach a maximum speed of 17 knots and a range of 3,600 nautical miles in traditional navigation mode.

The exterior was penned by Francesco Paszkowski Design, the interiors were also designed by FPD in cooperation with Margherita Casprini.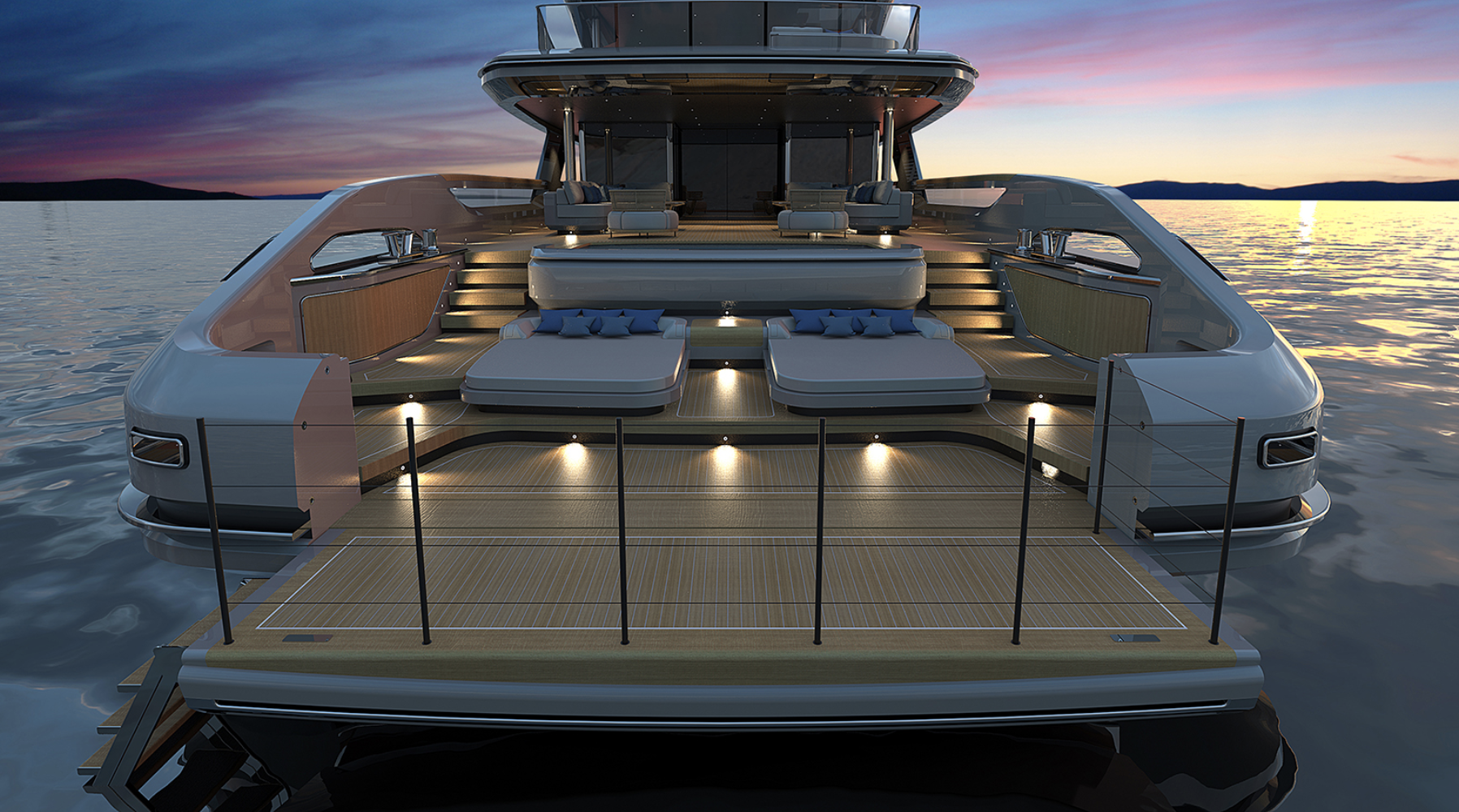 She features a beach club that develops over three levels, the large pool, that can easily be concealed thanks to an ingenious up-down movable floor that further extends the available deck surface when the pool is not being used. She also features an al fresco lounge, which is situated on the upper deck and a 24-meter-long sundeck.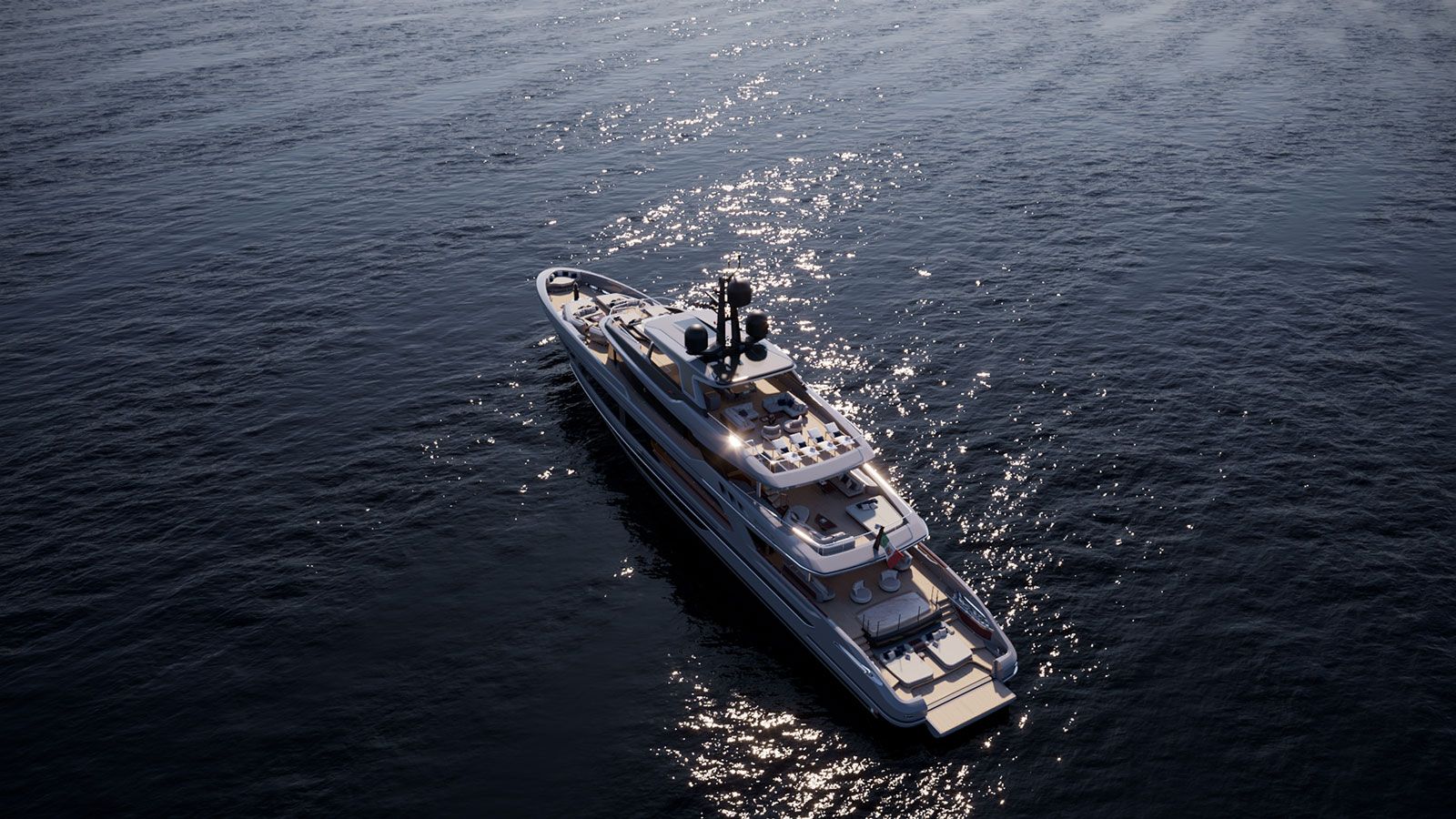 "This is a very much awaited-for moment. Seeing one of our vessels touch the water is always incredibly exciting for us, but when this happens with the first one in a new line, the excitement is even greater. Hull No. 10238 is also the first model in this line to mount a hybrid propulsion system, marking a crucial step also in terms of research and development in our shipyard's path towards sustainable yachting – a path Baglietto is pursuing with firm determination," comments Fabio Ermetto,
Baglietto's CCO
.
Baglietto Spa
is an Italian boat builder based in La Spezia specializing in new aluminum light alloy yachts ranging between 35m and 50m in length and steel and light aluminum alloy displacement megayachts starting at 40m.
Credits: Baglietto