Benetti
has launched hull number one of the new Mediterraneo 116 line for a US owner. Named
Oli
, the model was first presented at the Cannes Yachting Festival in September 2015. Measuring 33.5m, the yacht was designed by Giorgio Maria Cassetta.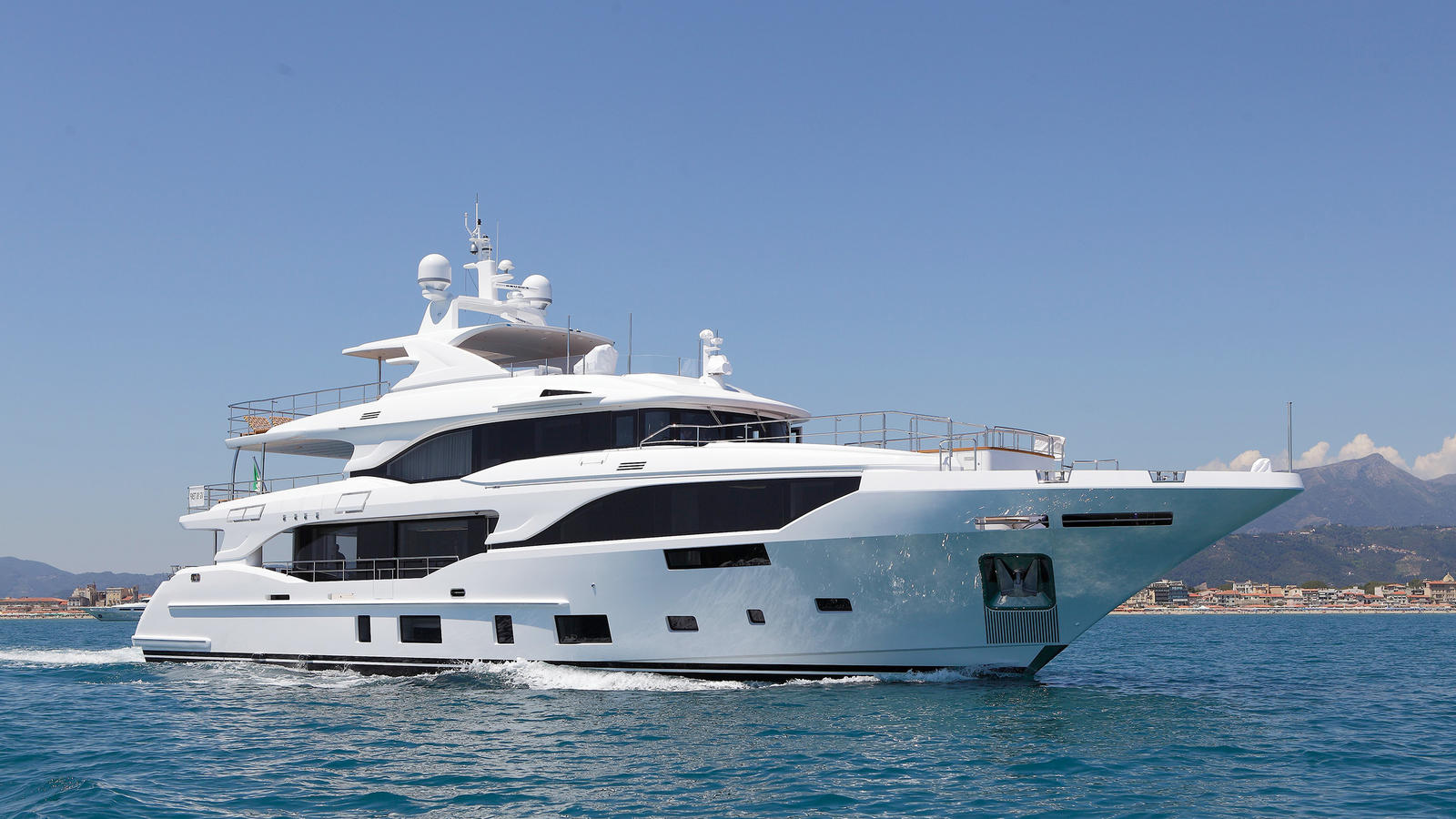 Special feature of Oli is her design of the superstructure that provides a sensation of luminosity and the flow of the sections is fluid with no interruptions in the lines of the pure design. Decks are lengthened towards the stern, moving the visual center of gravity amidships giving the her lines a balanced, dynamic and compact aspect.
The six meter wide cockpit is quite spacious and allows a panoramic view of the sea right forward with intelligent use of ergonomic spaces. Farther forward we have the owner's apartments. The study has a very regular shape with enormous windows. The owner's cabin is full beam wide. The width is emphasized by the frameless picture windows that start at 70cm from the deck, with full height glass on both sides.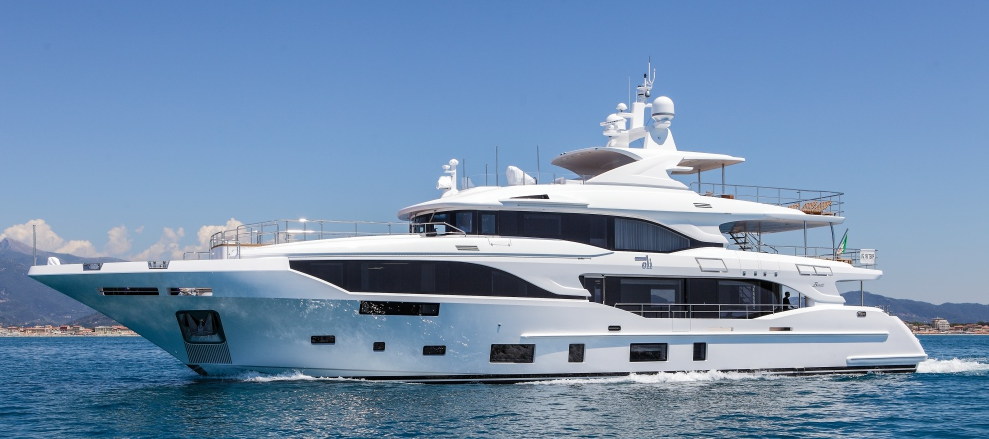 A fundamental element of the superyacht's upper deck is the spacious open area on the foredeck. Standard layout foresees a swimming pool, but this huge area is highly versatile. The sun-deck is an exceptional sight with 80 square meters 16 meter long completely open space, all available to walk upon. The roll-bar is an integral part of the furnishings and storage space is accessible to the guests.
Performance wise the Mediterraneo 116' is powered with twin Man 1,400 hp engines providing her a top speed of 15 knots.

While hulls #2 and #3 are under construction, the Italian shipyard plans to display the yacht in September at the 2016 Cannes Yachting Festival.