Ferretti Yachts 1000
is the biggest yacht built by the shipyard. The first unit was made for a French owner. The new flagship hits the water in Cattolica. Ferretti Yachts 1000 is the result of a collaboration between the Product Strategy Committee led by Mr. Piero Ferrari, the Ferretti Group Engineering Department, architect Filippo Salvetti for the exteriors and Ideaeitalia for the new interior concept. Her interior mood is classical, featuring soft, balanced colour tones and subtle contrasts. At the heart of the project is the idea of unparalleled comfort and wellbeing in both outdoor and indoor areas, where the quintessential 'Made in Italy' taste prevails. The design, featuring clean lines and sophisticated materials, conveys a sense of refined luxury and is the ideal interpretation of the values expressed by the "Just Like Home" claim: comfort, Italian style, timeless design and craftsmanship.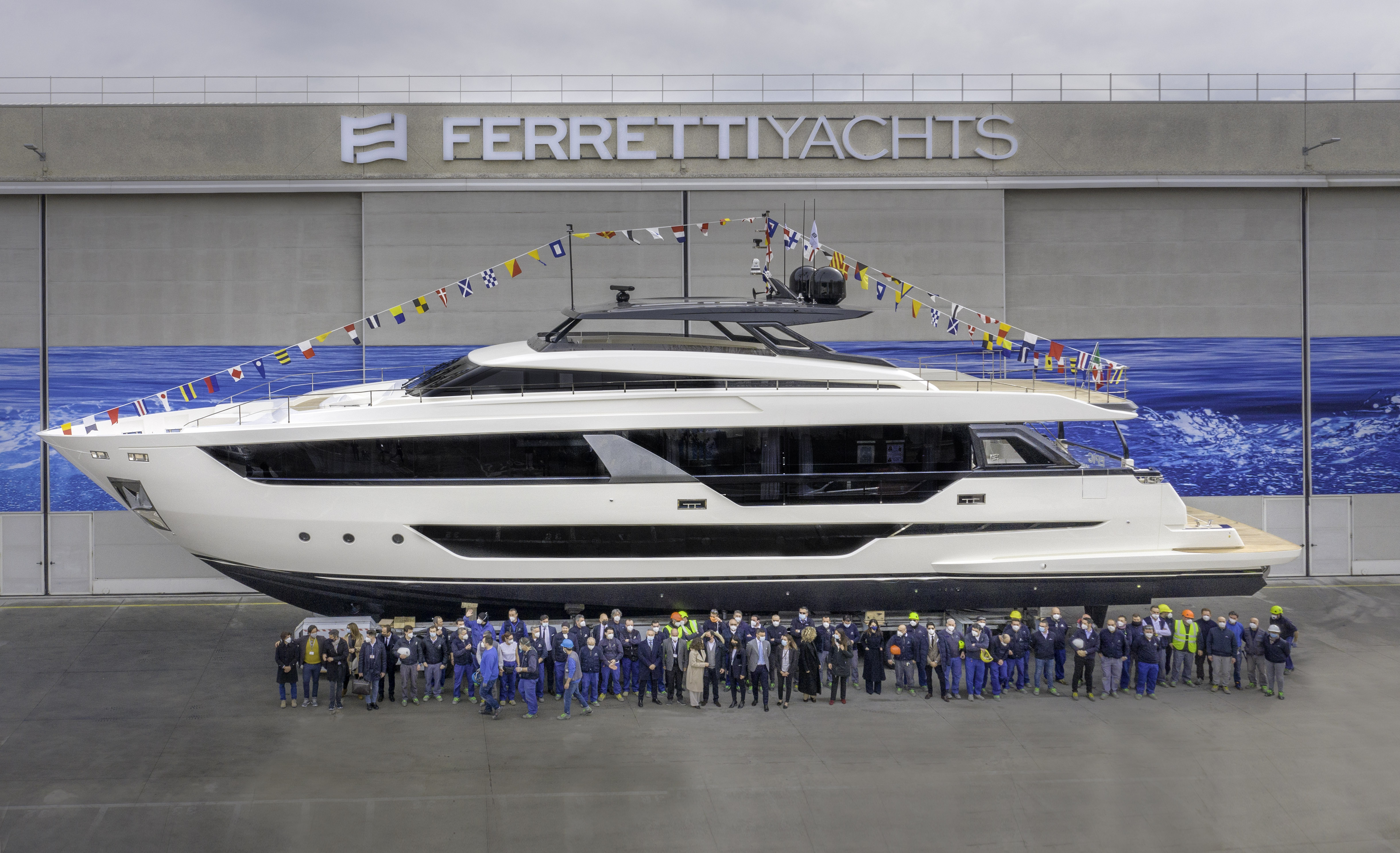 While only just unveiled, Ferretti Yachts 1000 looks set to be a huge success and the first three units have already been sold.
"The new flagship is an exciting choral work permeated by the flair, vision and passion of so many skilled and talented people who represent the winning factor for Ferretti Yachts. To them all I'd like to offer my heartfelt thanks for how they have completed an extraordinary project like Ferretti Yachts 1000 in such a complicated year," commented
Ferretti Group
CEO Alberto Galassi. "This fantastic yacht really is a beautiful private island on which to imagine your future, in contact with the sea and the finest 'Made in Italy' marine expertise."
The Ferretti Group
, led by Chief Executive Officer Alberto Galassi, is now one of the world's leaders in the construction and sale of luxury yachts and pleasure vessels with a unique portfolio of brands: Ferretti Yachts,
Riva
,
Pershing
, Itama, Mochi Craft,
CRN
,
Custom Line
and
Wally
.
Credits: Ferretti Group