Ferretti Yachts 500 is the result of the collaboration between the Product Strategy Committee headed by Ing. Piero Ferrari, the Ferretti Group Engineering Department, architect Filippo Salvetti for the exteriors and design studio Ideaeitalia for the new interior design concept.
The exteriors have the aerodynamic design and the sleek, streamlined shapes. The stern features a soft and sporty design, with new solutions and generous spaces, while the profile of the hull proposes an enhancement of the windows, characterised by wide, modern shapes.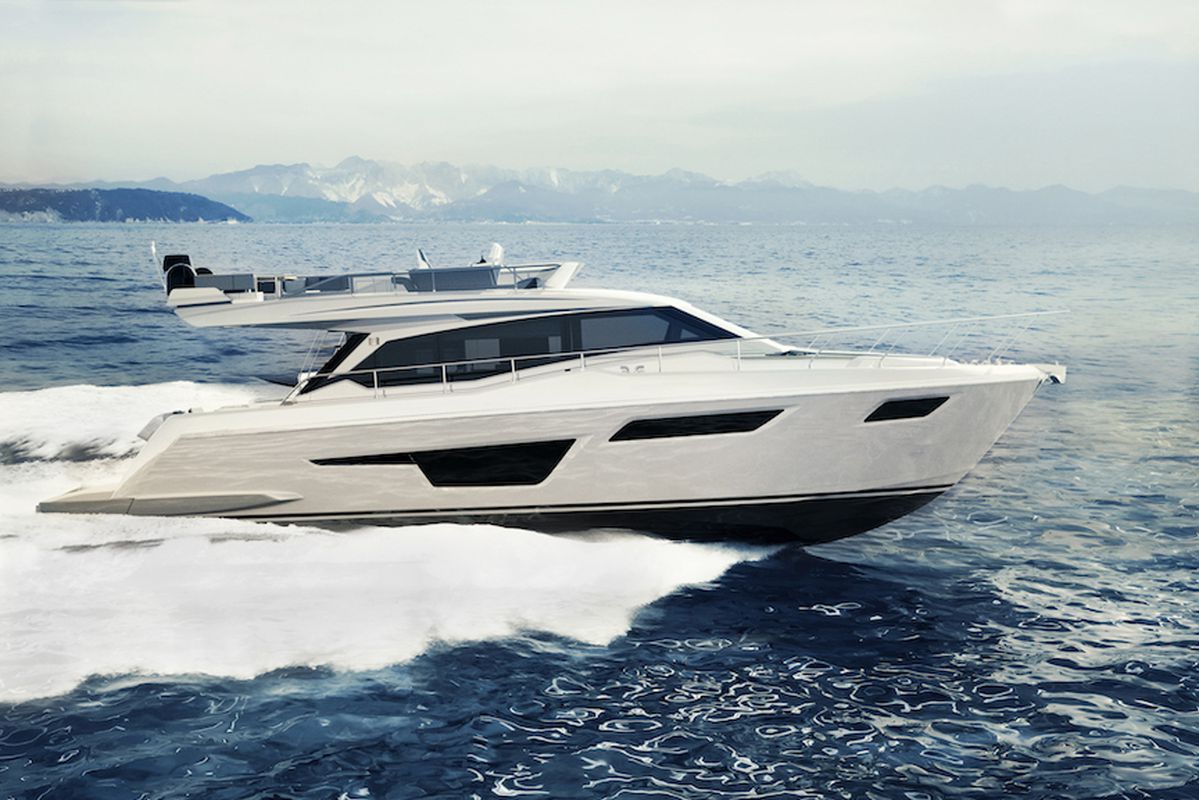 According to Filippo Salvetti, the exterior design architect, "The design of the new Ferretti Yachts 500 highlights an overall dynamism thanks to new and innovative stylistic features of the superstructure. A natural heir to the Ferretti Yachts 720, it reinterprets the new styles of the range in a very personal way. It proposes a layout based on a design centred on people and their life on board, a typical approach of the Ferretti DNA. The two different moods of decor by Ideaeitalia studio perfectly reflect the Just Like Home philosophy and are able to satisfy the tastes of every customer".
Ferretti Yachts 500 reveals two types of the interior: Classic, with its warm tones and Contemporary, inspired by Mediterranean colours.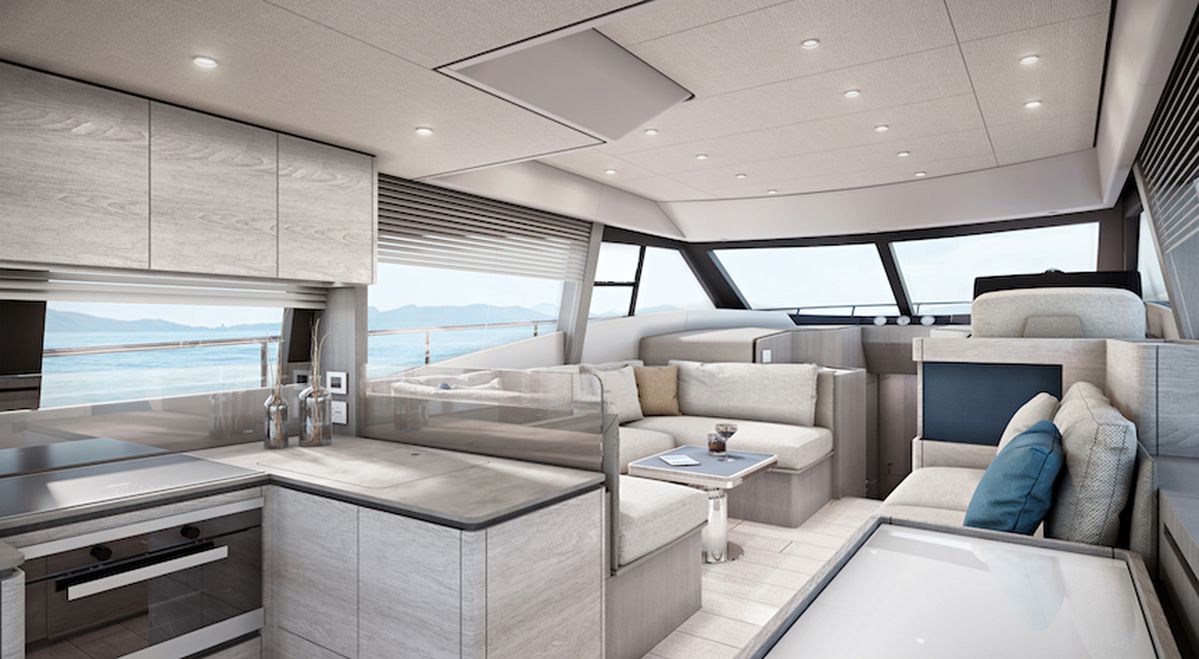 The Classic mood is dominated by dark oak, combined with glossy and matte lacquers in shades of black and white. The main deck features a spacious lounge area, with two large sofas and a coffee table that can be transformed into a dining table.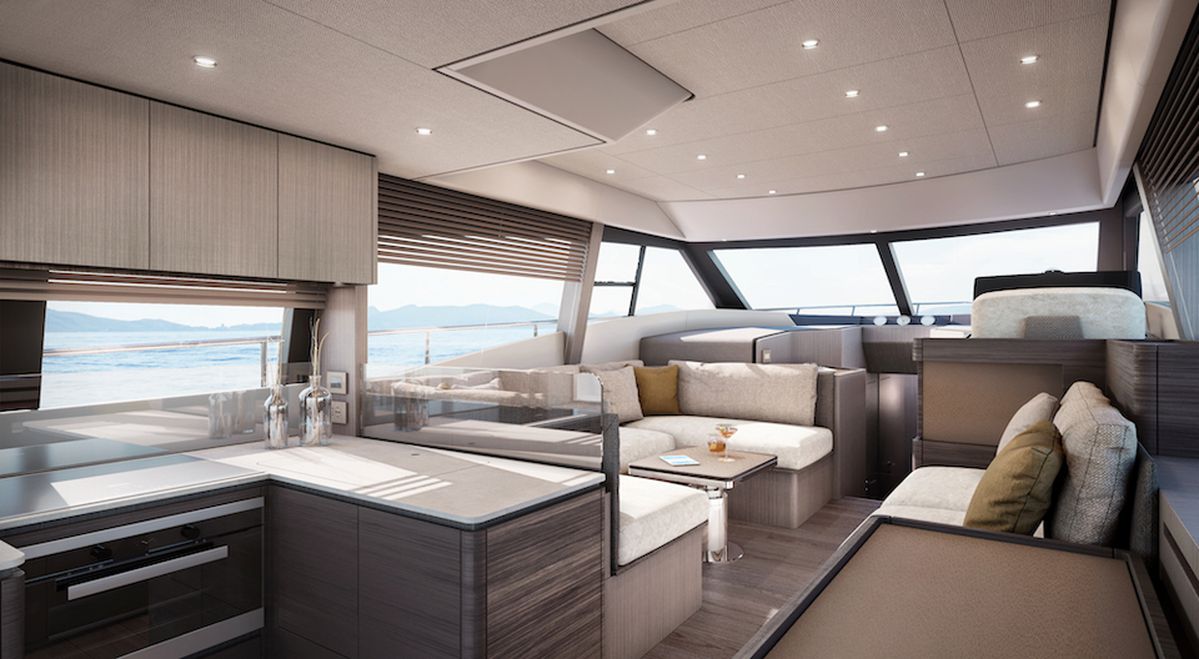 Key features of the yacht is the stern swimming platform. When the platform is submerged, steps are revealed for totally safe access to the sea, and the convenience of the latest-generation optional lift system makes it suitable for the whole family.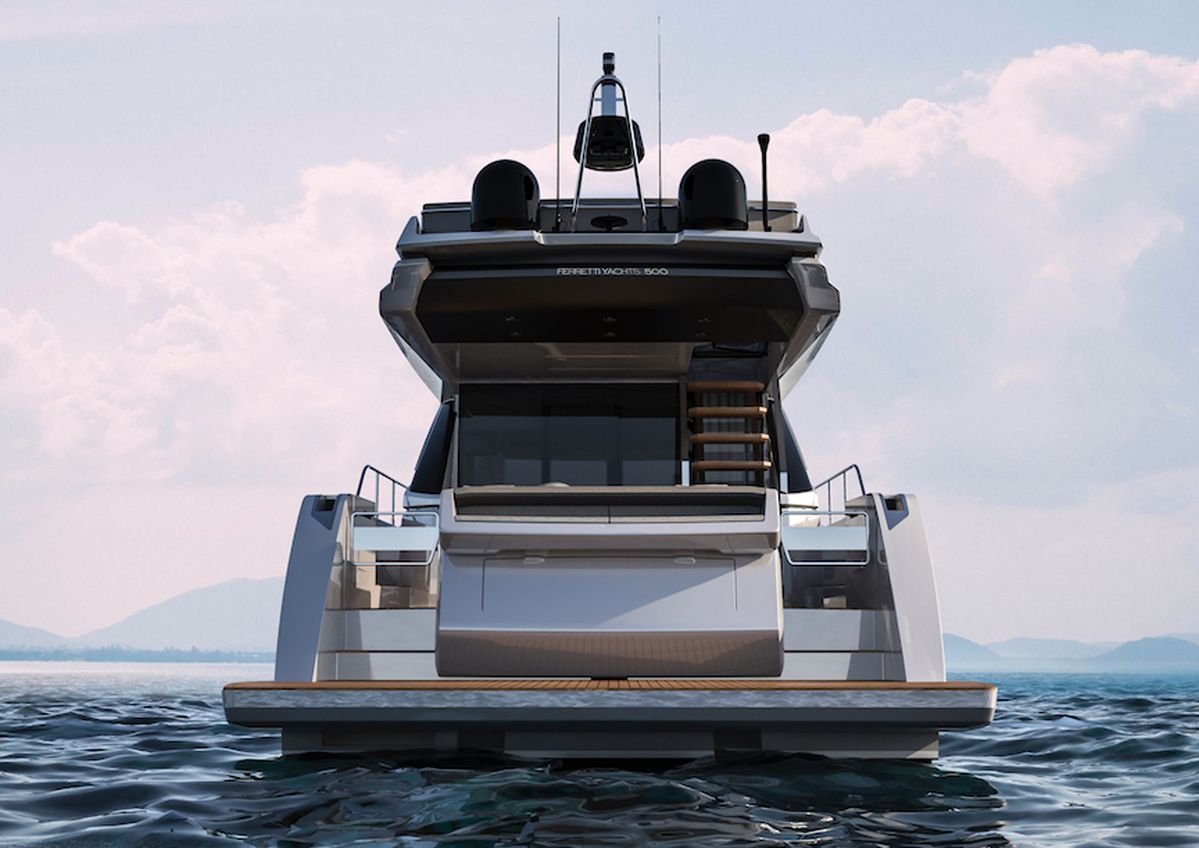 Ferretti Yachts 500 installs twin Cummins QSB 6.7 engines delivering 550 mhp, for a top speed of 30 knots and a cruising speed of 25 knots (preliminary data). The new yacht will also be equipped with optional gyroscopic stabilisation to guarantee the maximum stability at anchor and during navigation.