During the fourteenth edition of Italian Film Festival Cortinametraggio, a movie "The Master Bridge (La Plancia)" was premiered as a tribute made by the
Ferretti Group
to the genius of Carlo Riva, two years after his death.
La Plancia

A 15-minute film celebrates the historic headquarters in Sarnico and Carlo Riva's famous futuristic office the Plancia, overlooking Lake Iseo. The latter was designed by Riva himself along with architect Giorgio Barilani, and is considered an authentic architectural masterpiece. Carlo Riva was so fond of it that even after he sold the shipyard, he rented La Plancia and continued to use it as his office for almost ten years.
The short film also highlights the history of the entire shipyard, telling the story of a young filmmaker, played by actor Gabriele Stella, in search of the secret and the essence of the Riva myth.Following an enlightening tour among the yachts under construction and an interview inside the Plancia with an enigmatic Giorgio Marchesi, who plays the shipyard manager, the young filmmaker grasps the enchanting power of the most famous speedboats in the world.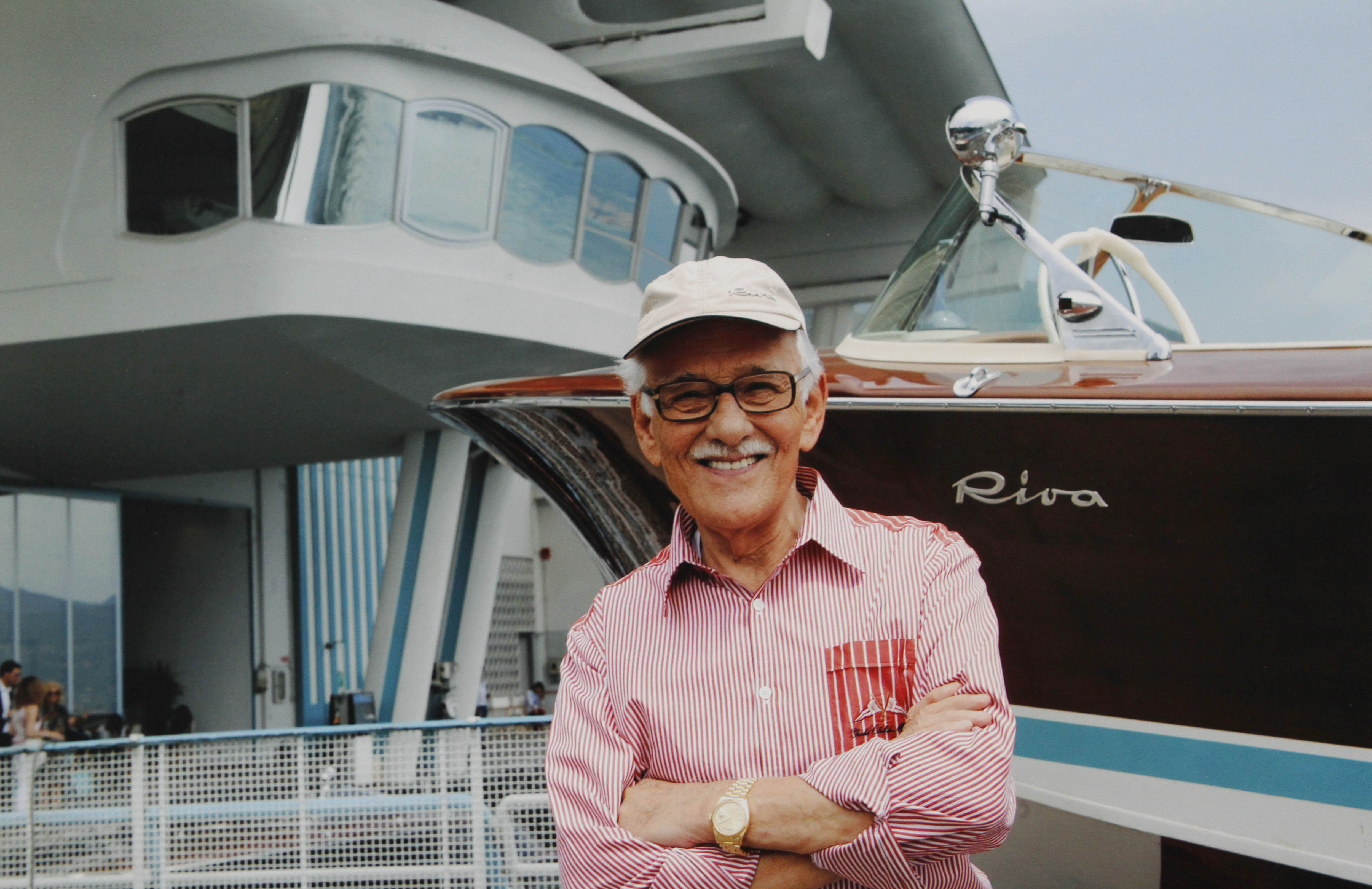 Indeed, master craftsmanship with cutting-edge technologies and innovative design remain the distinguished features of
the Riva brand
, with such famous people as Elizabeth Taylor and Richard Burton, who used a Junior as the tender of their yacht, Sean Connery, who owned the historic Rudy model, and on to Sofia Loren and George Clooney listed among the brand's clients.