Last year was surprisingly a brilliant one for Feadship. Let's look at the shipyard's 2020 launch list: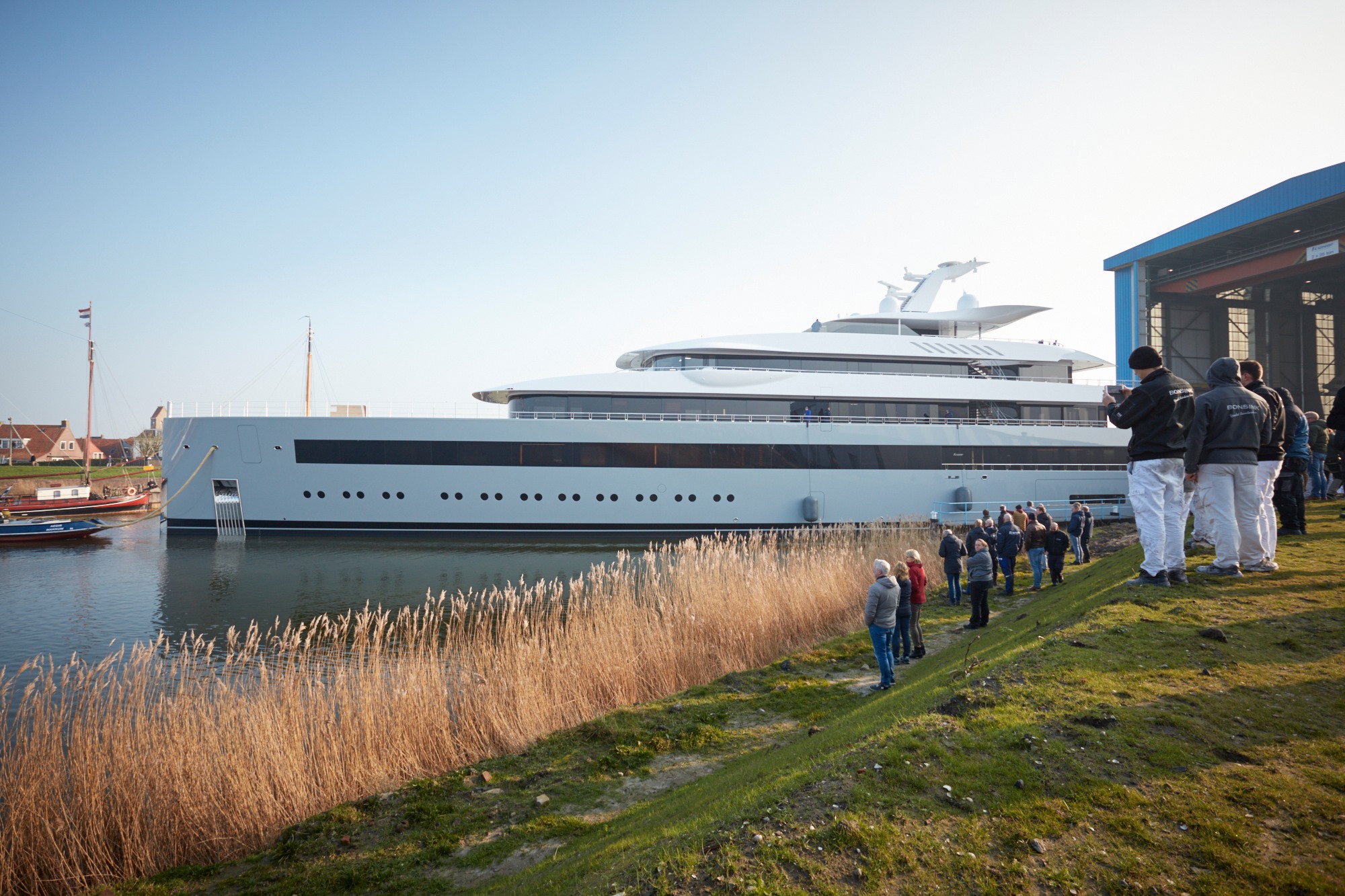 Previously known as Hull 1008, the 99.95m Moonrise features an exterior design by De Voogt and Rémi Tessier and an interior by Rémi Tessier. Cruising at 16 knots and reaching a top speed of 19.5 knots, she can sleep up to 16 guests in eight staterooms.

February 2020

Podium, 72.8m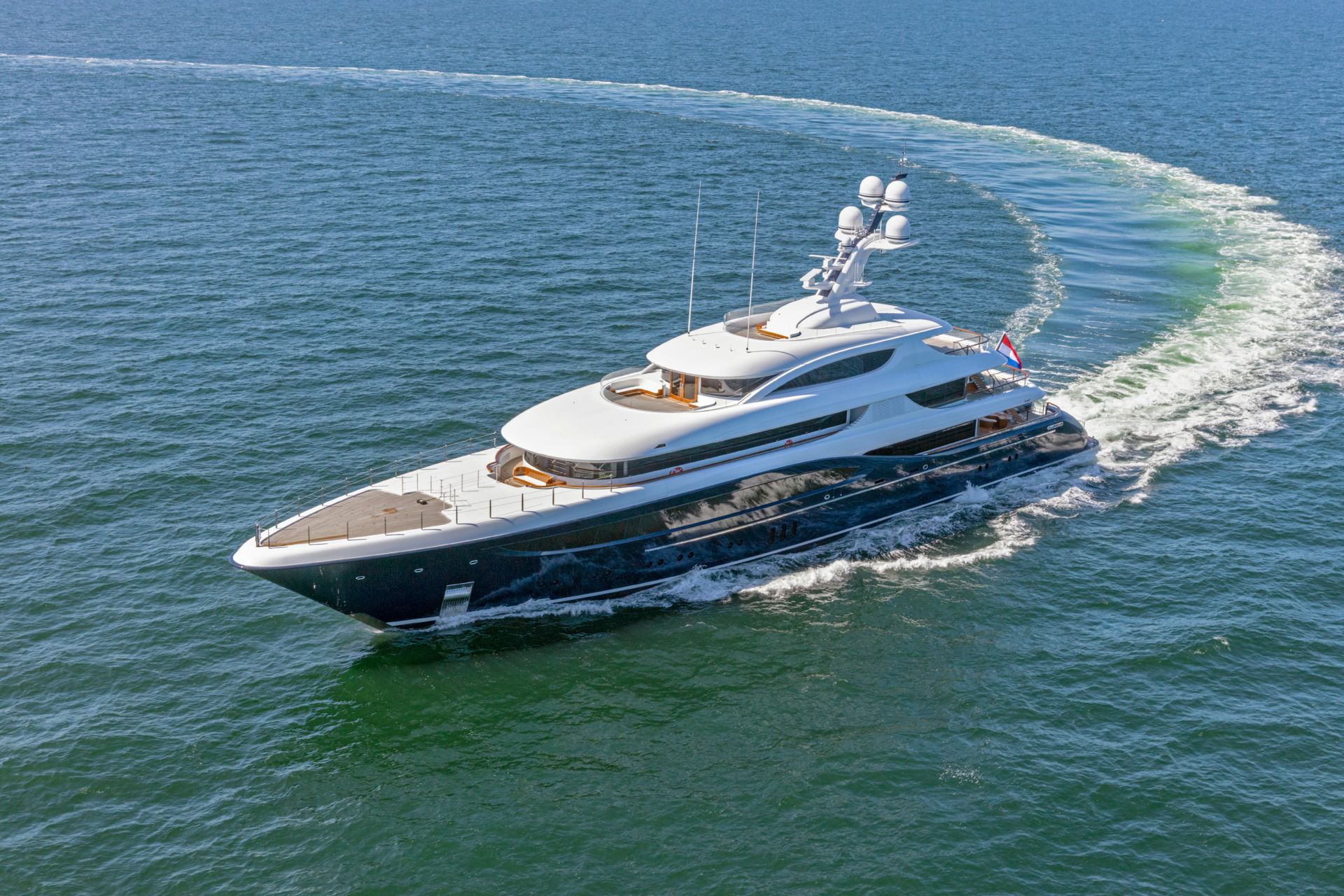 The Podium yacht features an exterior and interior design by RWD. Podium has a striking midnight blue hull with a white superstructure.

August 2020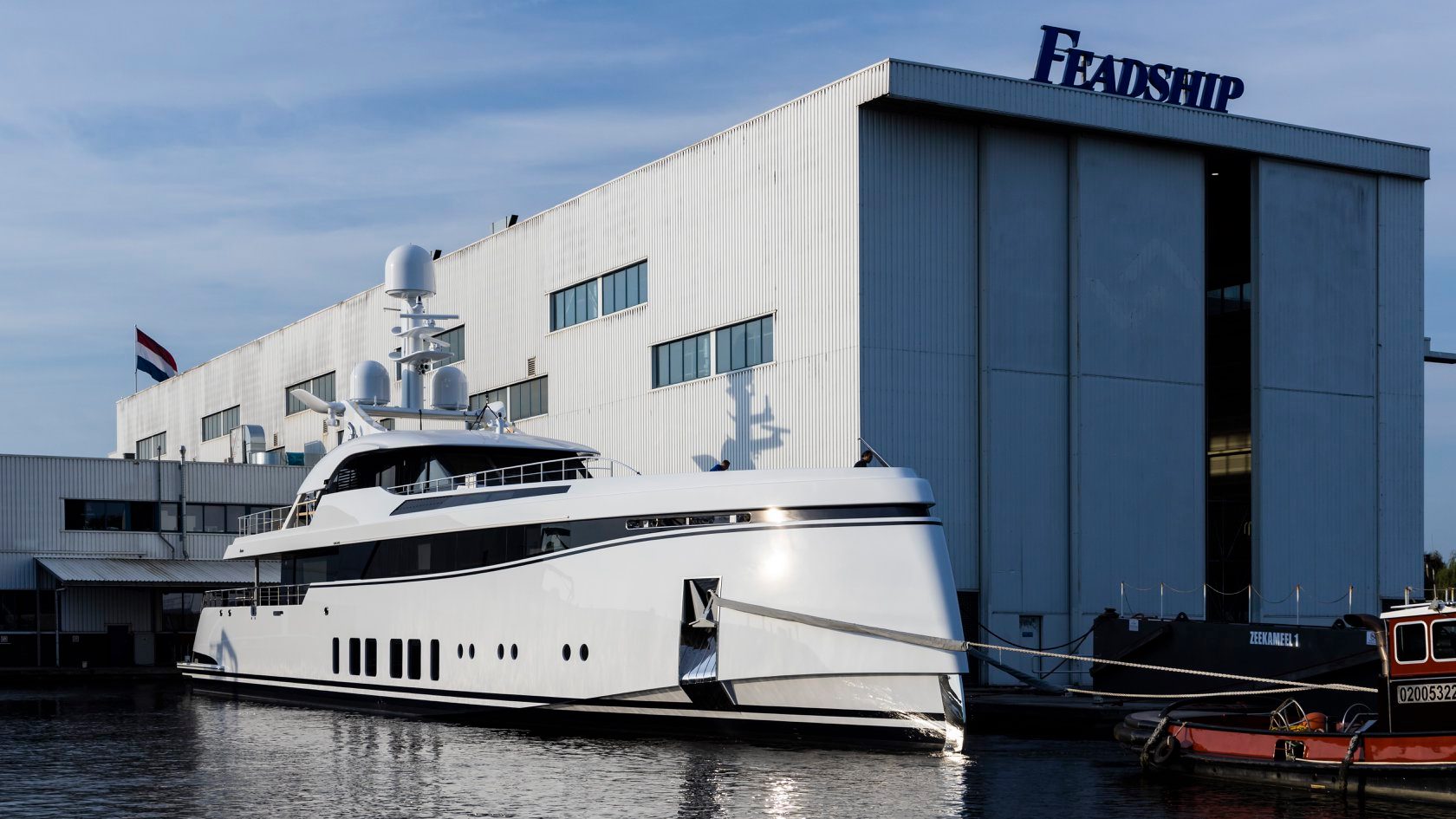 The 49.65m Totally Nuts features an exterior design by De Voogt and an interior by Sinot Yacht Architecture & Design. She cruises at 10 knots and reaches a top speed of 28.0 knots.
October 2020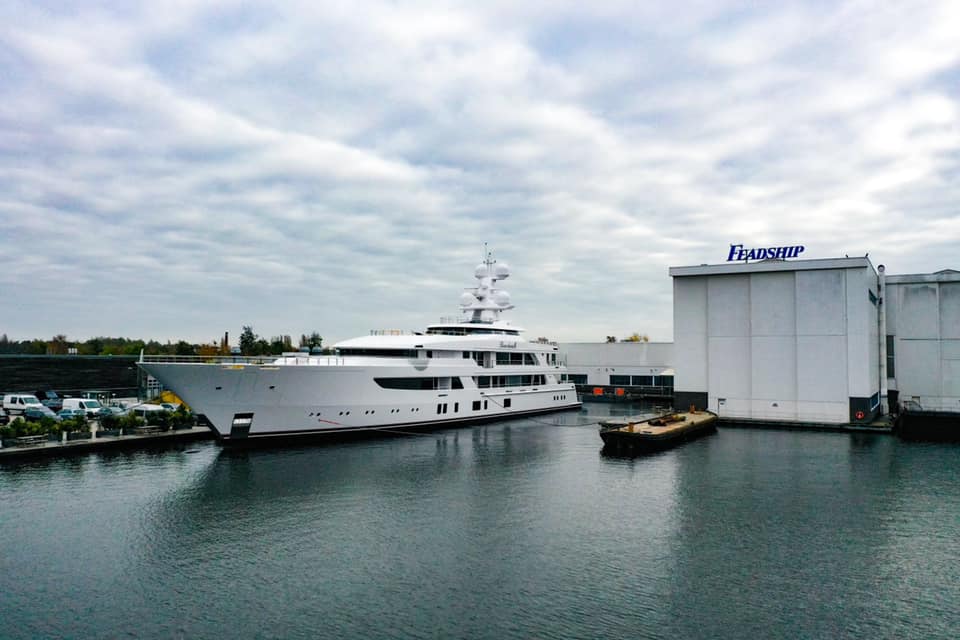 The Dutch shipyard launched Boardwalk in Aalsmeer on October 28. The 77m motor yacht was made for experienced yachtsmen.
December 2020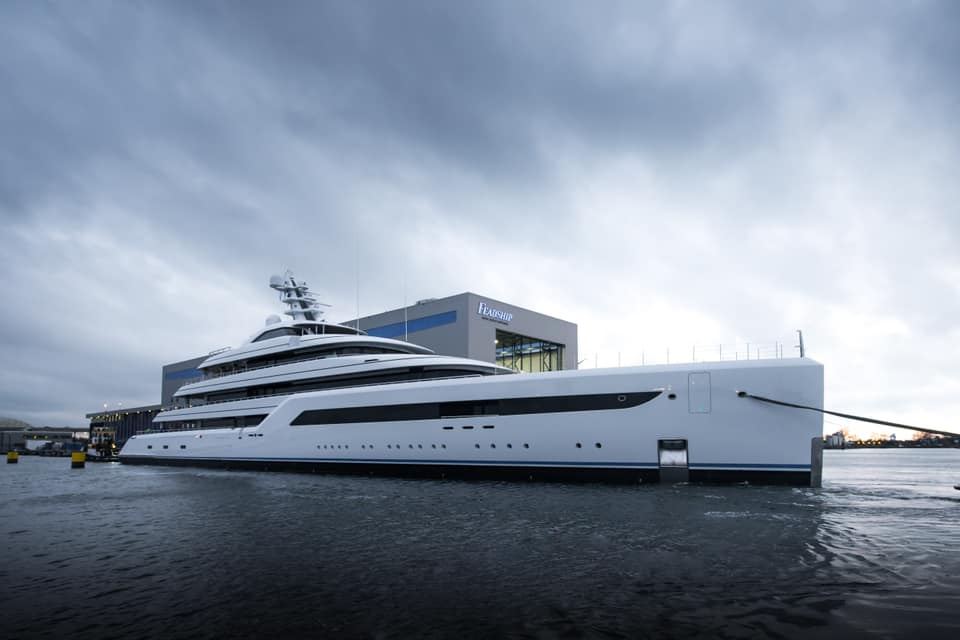 This yacht was designed by Feadship's Studio De Voogt, while the interior design and decorations were done by Nauta Design and FM Architettura.
December 2020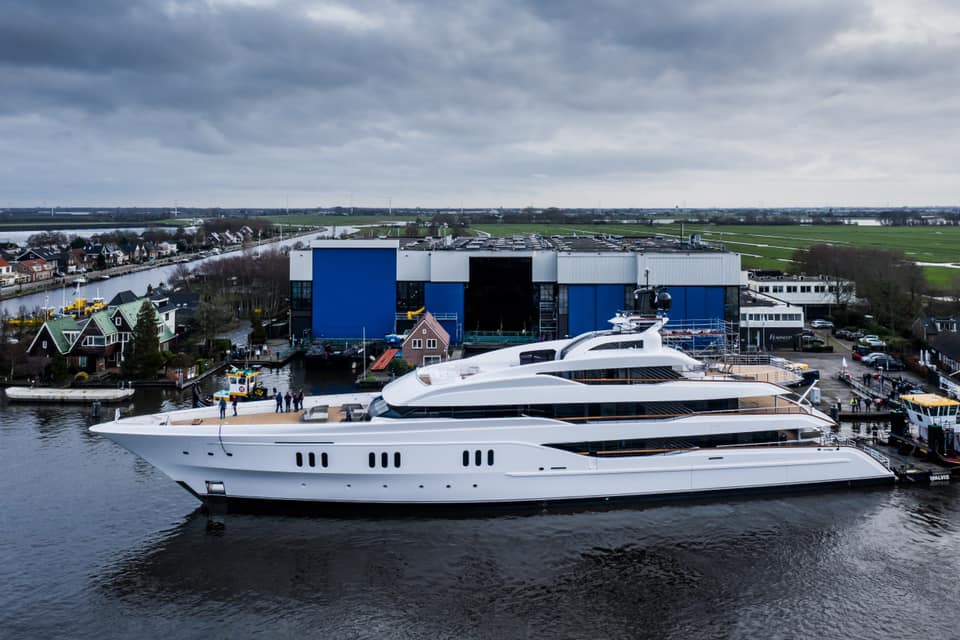 Feadship's newest 71.5m Project 819 has been moved outside of the construction hall at the Kaag yard for final outfitting on December 28. Both the exterior and interior design of this superyacht came from the boards of the London-based design teams at Harrison Eidsgaard.
Feadship was formed as a group in 1949 as a marketing partnership between six Dutch shipyards, de Vries Lentch, Van de Stadt, Witsen & Vis, Akerboom, De Vries Scheepsbouw and Van Lent Shipyard, and De Voogt Naval Architects. Feadship is well-known as one of Netherlands' most elite yacht builders and delivers superyachts from 50–100+ meters in length.

Credits: Feadship