Yesterday morning, the fourth
Feadship
of 2017 exited the shed in Aalsmeer. The exterior styling is by Feadship; the interior design of this brand new yacht comes from the drawing boards of RWD.
The new superyacht
has been seen in July 2016
being transported from Shipyard Slob to Hansweert. Featuring a steel hull and aluminium construction, she measures 69m.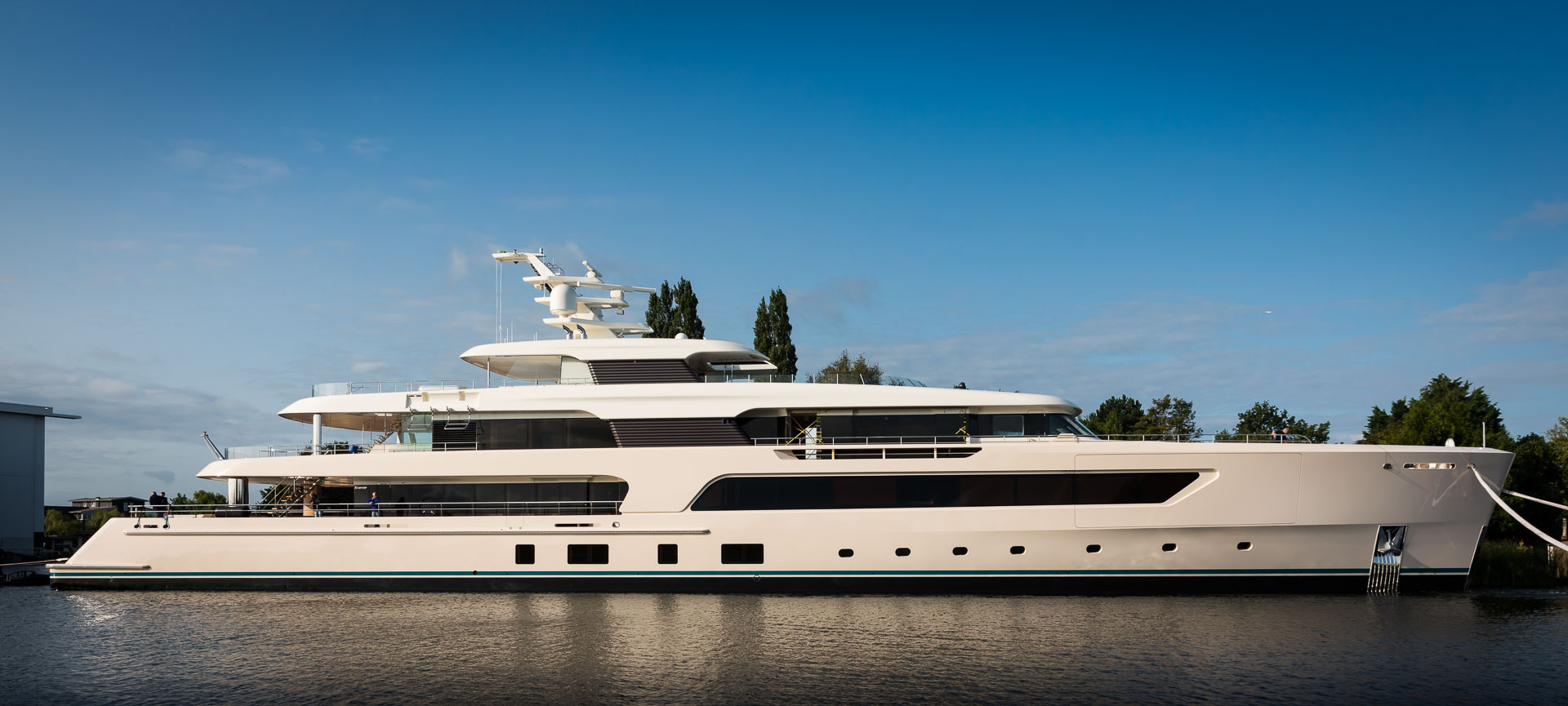 The superyacht will soon be officially launched, and that's when Feadship discloses her name and all the information.