The 73-metre Hasna was launched for an Australian owner on Saturday, June 3, by Feadship, making it the first yacht ordered by an Australian customer in the Dutch shipyard's history.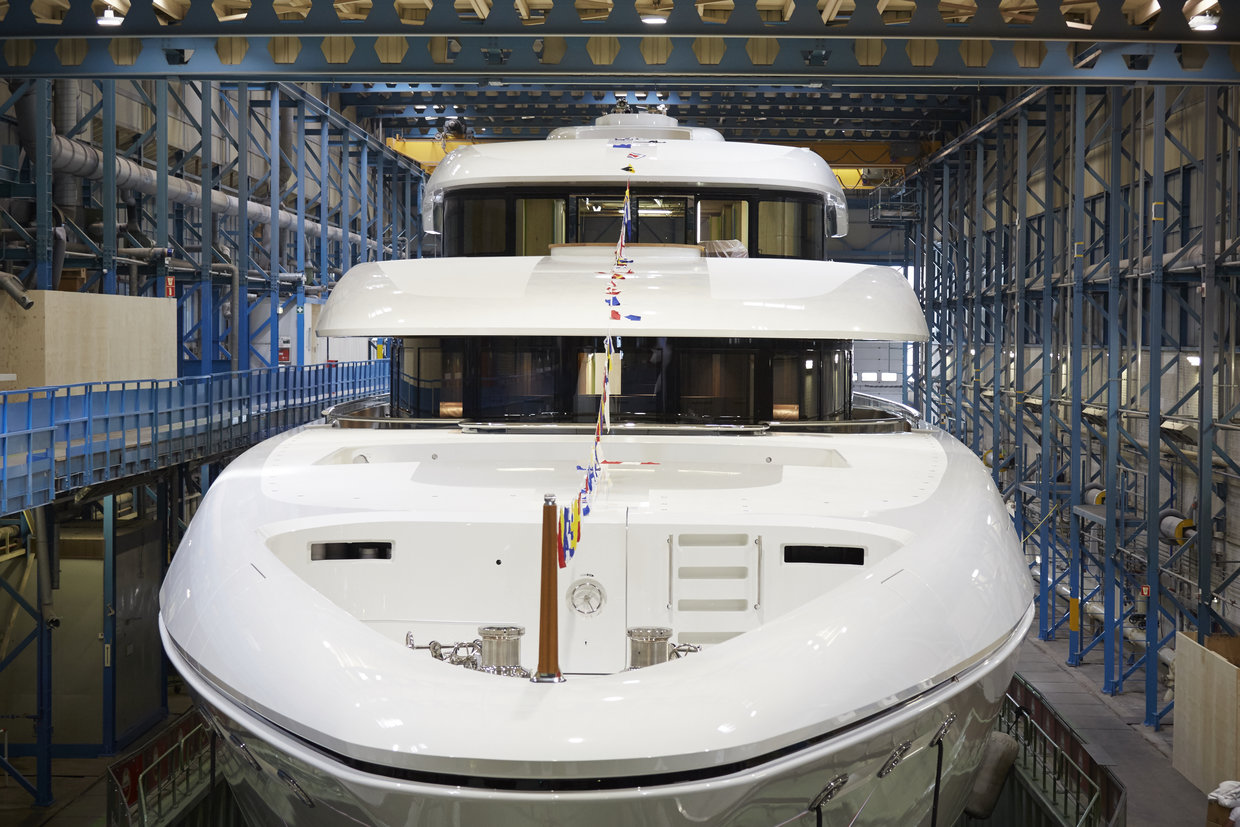 Designed by RWD, formerly known as Redman Whiteley Dixon prior to its acquisition of interior design studio, Pod Interior Style, Hasna was custom built to the requirements of her owner. Amongst the specificities are her layout are a beach club opening portside and starboard but not to the 73-metre's aft platform.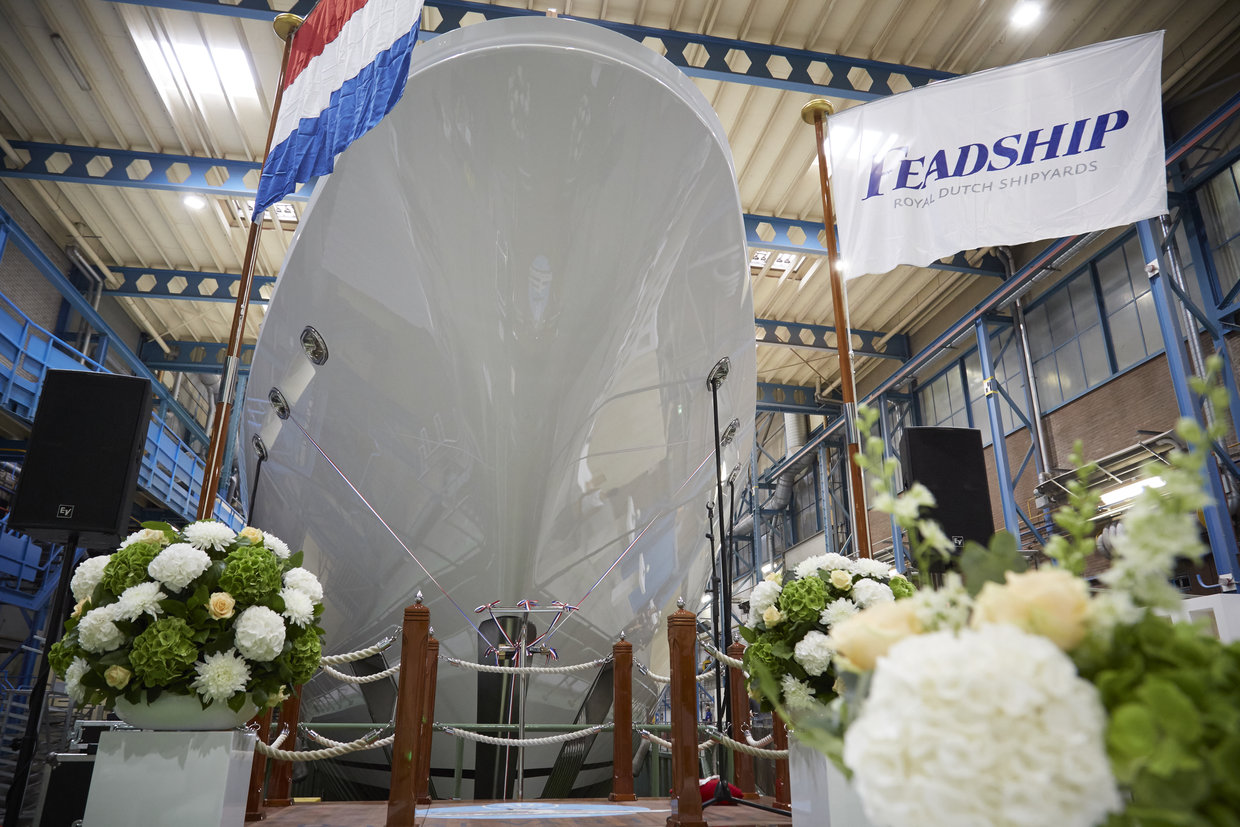 This arrangement, combined with moving the engine room forward of the lower deck cabins, allows for an 8-meter deep water swimming pool, aft of the main deck. The beach club itself includes a gym and a relaxation area accessible directly from the cabins.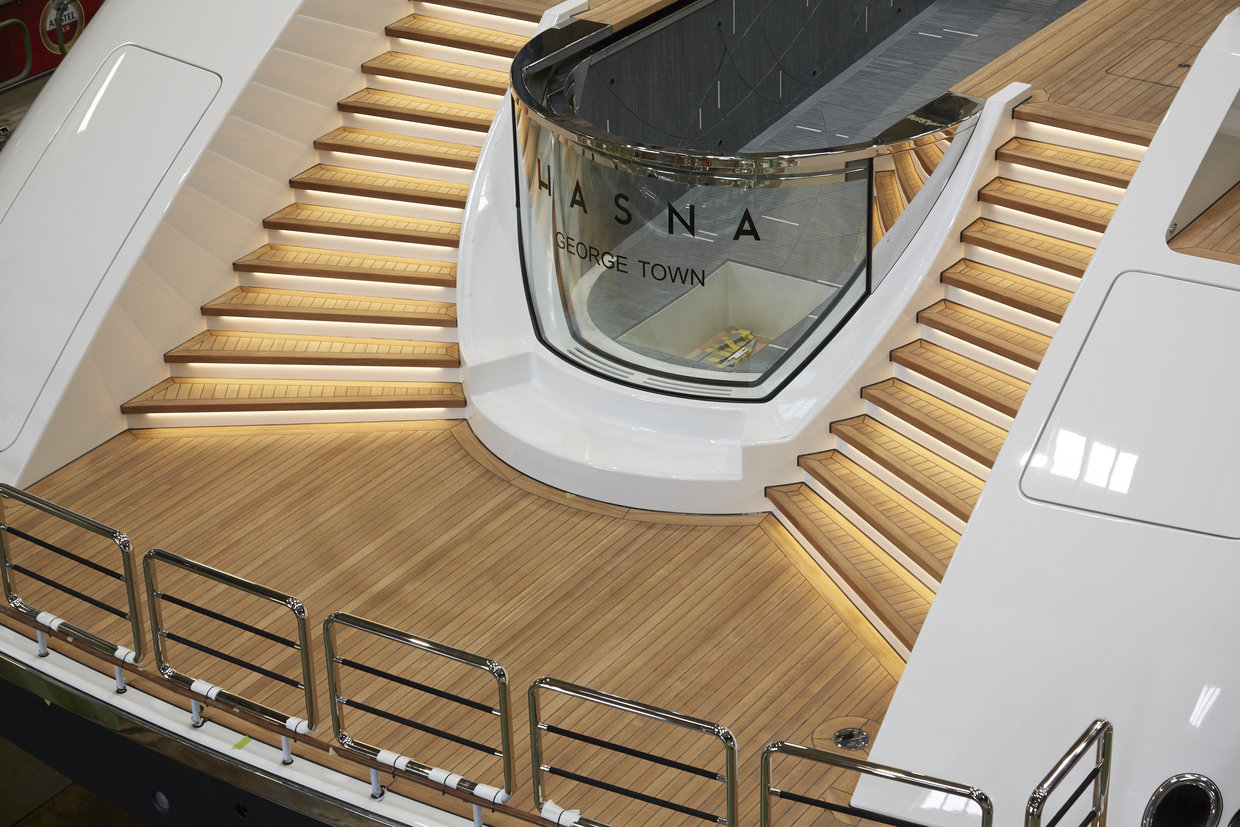 Custom features on Hasna also include a butler's cabin, a cinema on the main deck and a 25-meter sundeck with an interior section amidship complete with a barbecue & grill set up and a three-metre Jacuzzi surrounded by sunpads.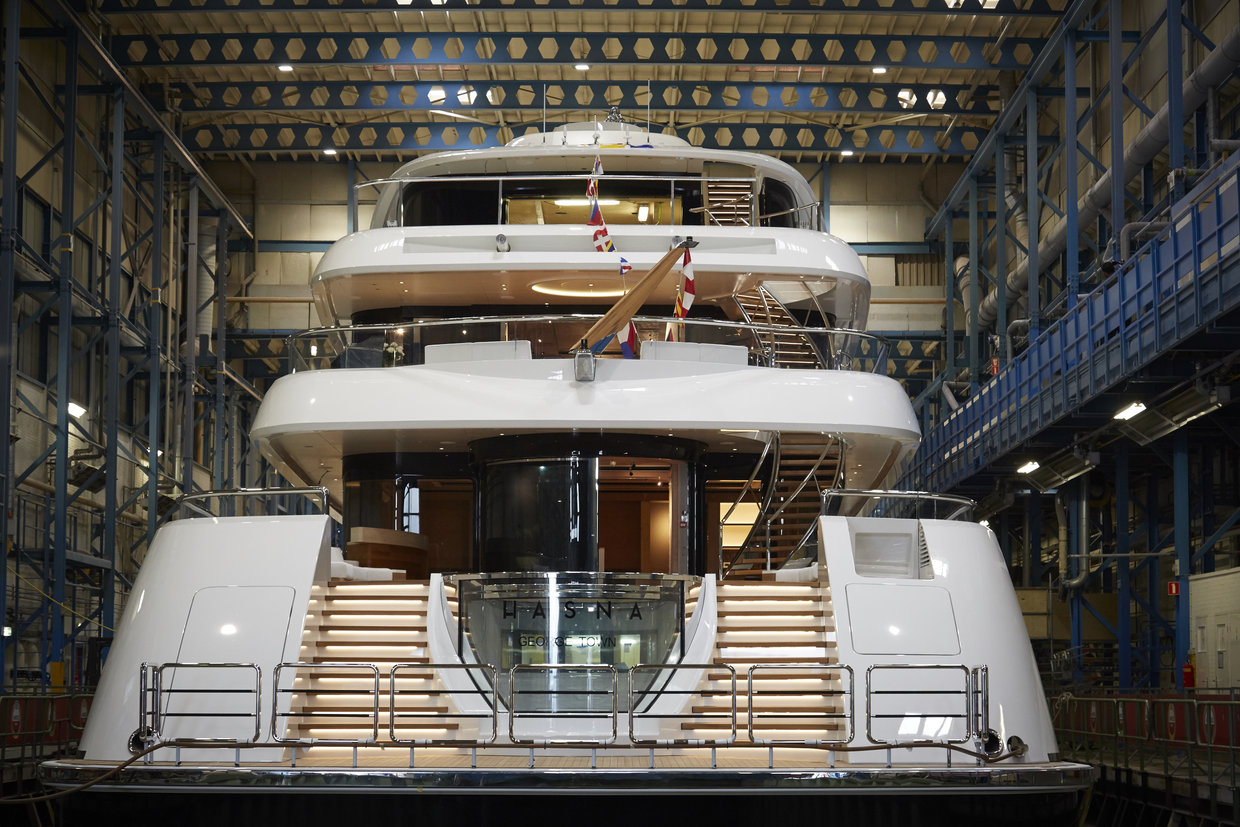 The owner has been visiting boat shows for twenty-plus years leading up to this moment. Having owned and chartered other yachts, he ultimately chose Feadship for his first large build based on a conviction that quality and value for money are paramount.
Steve Barker, Captain, M/Y Hasna