On May 16, 2019,
Dutch builder Feadship
opened officially its new eco-conscious superyacht facility in Amsterdam, with Queen Máxima of the Netherlands being the key figure of the ceremony. It is the builder's second facility operated by Royal Van Lent, brought into operation after five years of planning, design and construction.
Accommodating the general trend towards ever-larger superyachts, the facility was designed for construction and refit of
Feadship superyachts
of up to 160 metres in LOA. With its total volume of 425,000 cubic metres, the new facility measures 38 metres in height, allowing plenty of air above the yacht's mast array.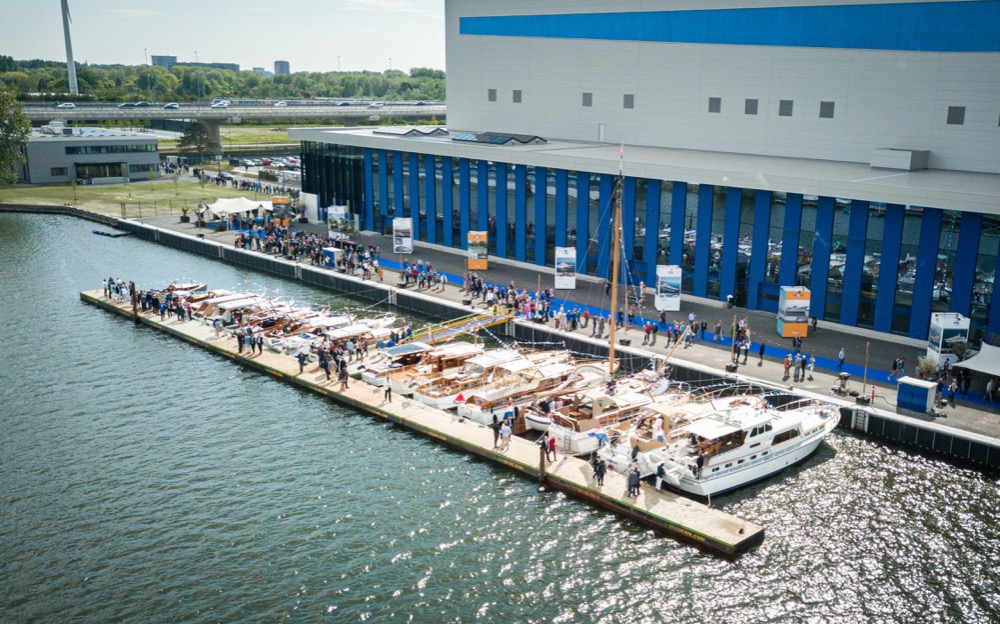 Feadship declares the new yard 'the most eco-friendly superyacht yard in the world' thanks to its eco credentials, namely energy efficiency, heating by local waste-to-energy sources and LED lighting. What is more, the main building roof is covered with over 2,000 solar panels, for generation of estimated 550,000 kWh of energy yearly.
The Amsterdam site will become
Feadship's
fourth facility and the second one to be operated by Royal Van Lent, along with the Kaag Island yard. The two premises will share the same management by LVMH Group and the workforce of 450. LVMH Group managing director, Antoni Belloni highlights:
This new facility will allow Feadship to stay at the cutting edge of innovation and continue to build superyachts that will change history.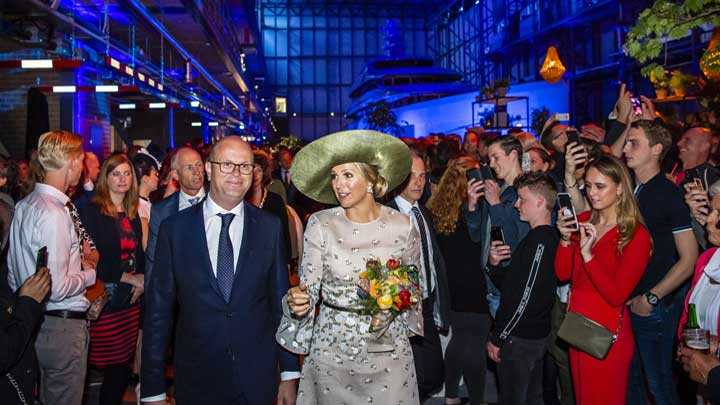 Following the opening, Queen Máxima viewed nineteen classic yachts presented on the Feadship quay and met young graduates of the Feadship Academy.