In recent years explorers have become a particularly popular class amongst new superyacht deliveries, reason being that they allow their owners to cruise to places that may be inaccessible otherwise, places where one would not expect to find yachts such as polar regions. Several yachts have however already been exploring those regions.
Legend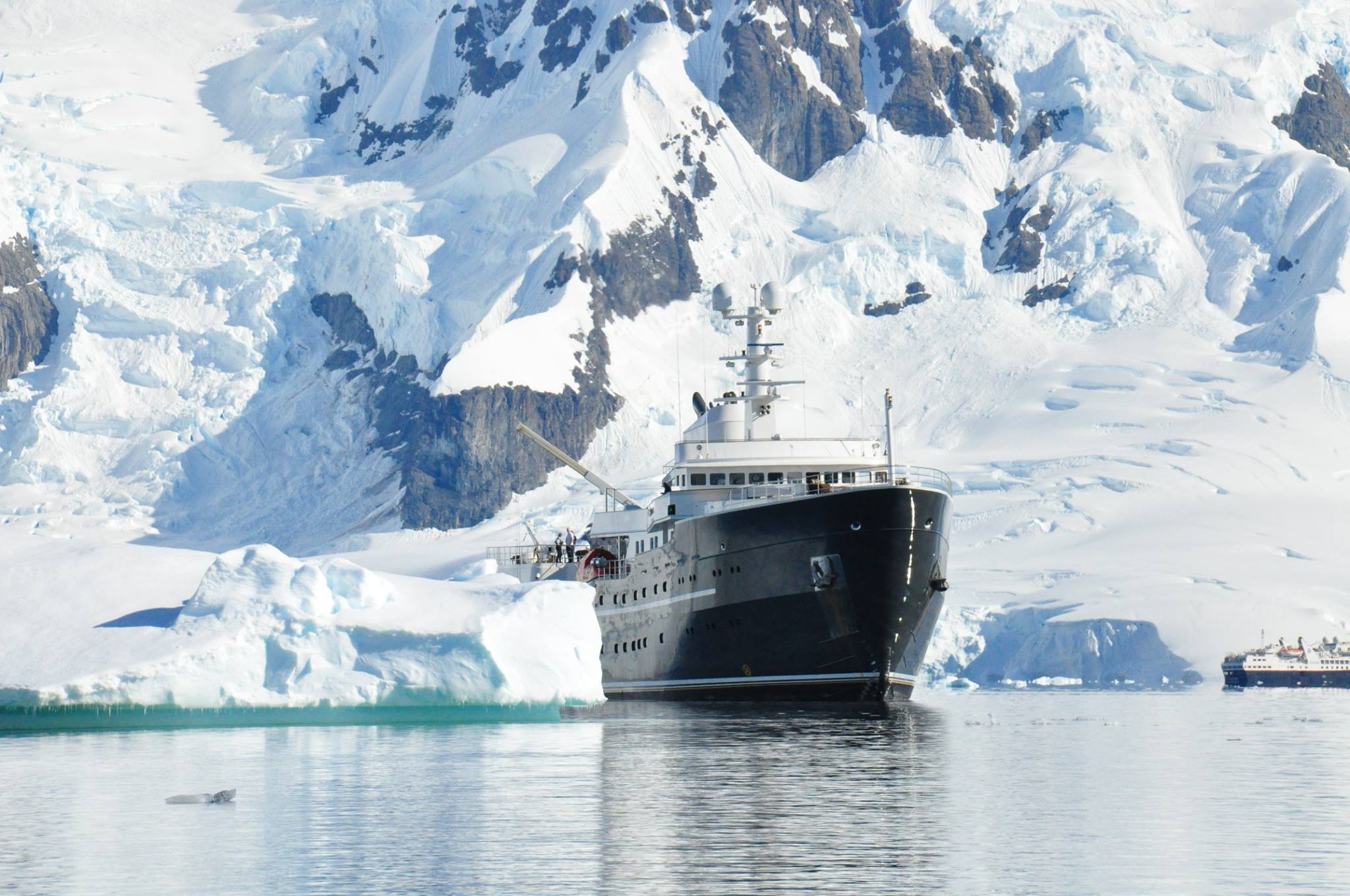 Length: 77.4m (254 ft)
Shipyard: IHC Holland / Icon Yachts (1974 / 2016)
Location: Antartica
Originally built in the Netherlands in 1974, Legend recently completed a transformation into an icebreaking explorer yacht that was relaunched in March 2016 for Jan Verkerk, owner of Sherakhan. Accommodating up to 30 guests on board, Legend boasts a large Jacuzzi, movie theatre, fitness room and large swimming platform amongst her key amenities.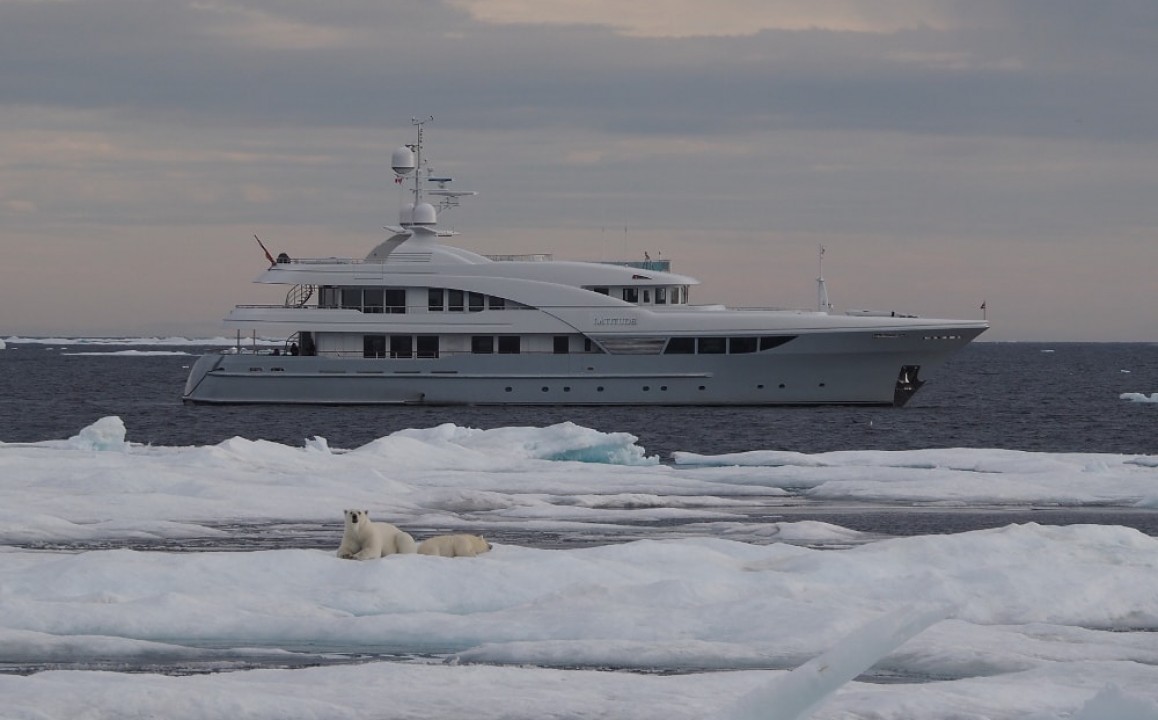 Length: 45m (148 ft)
Shipyard: Timmerman Yachts
Location: Northwest passage
Perhaps not boasting the traditional look one would expect from an explorer, Latitude has proven to be a true explorer at heart. Built by Russian shipyard, Timmerman Yachts to a design by Vripack for Singaporean owner, Anil Thadani, Latitude has crossed the Northwest Passage twice. In her exploration she cruised by orcas and even by polar bears seen in the shot above.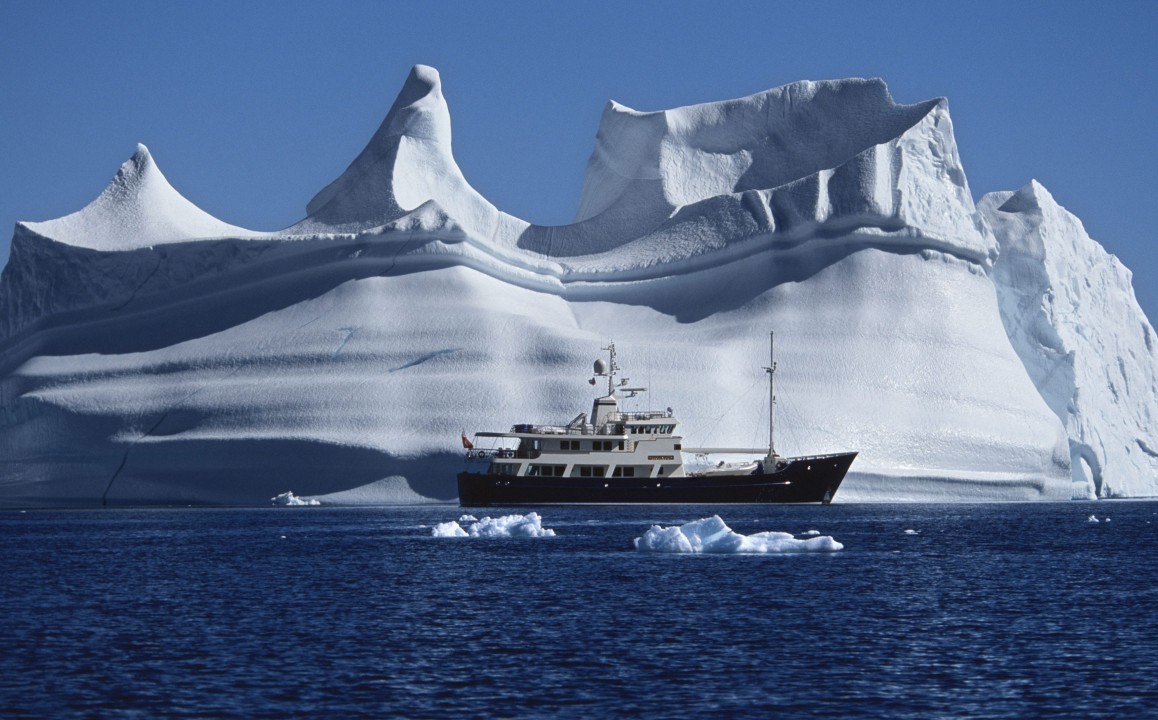 Length: 46.2m (151 ft)
Shipyard: Palmer Johnson (1996)
Location: Northwest passage
Built for a man that wanted to explore the world as Turmoil by US shipyard, Palmer Johnson in 1996, the yacht has since been renamed Pioneer and counts over 450,000 nautical miles under her belt.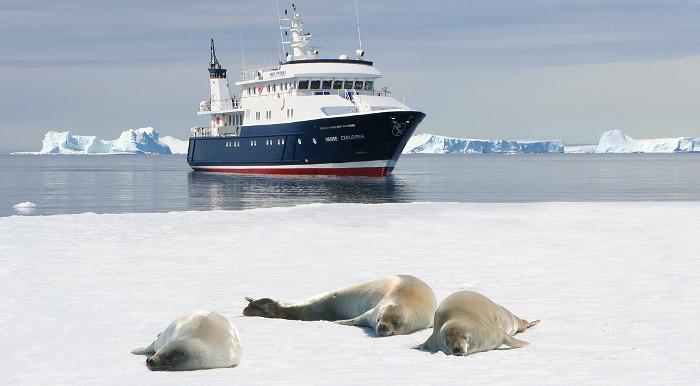 Length: 47.7m (156 ft)
Shipyard: Fassmer Werft (2006)
Location: Arctic circle
Built in 2006 by German shipyard, Fassmer with exploration in mind, Hanse Explorer has a mind boggling range of 9,000 nautical miles and can produce up to 20 tons of fresh water per day on its own.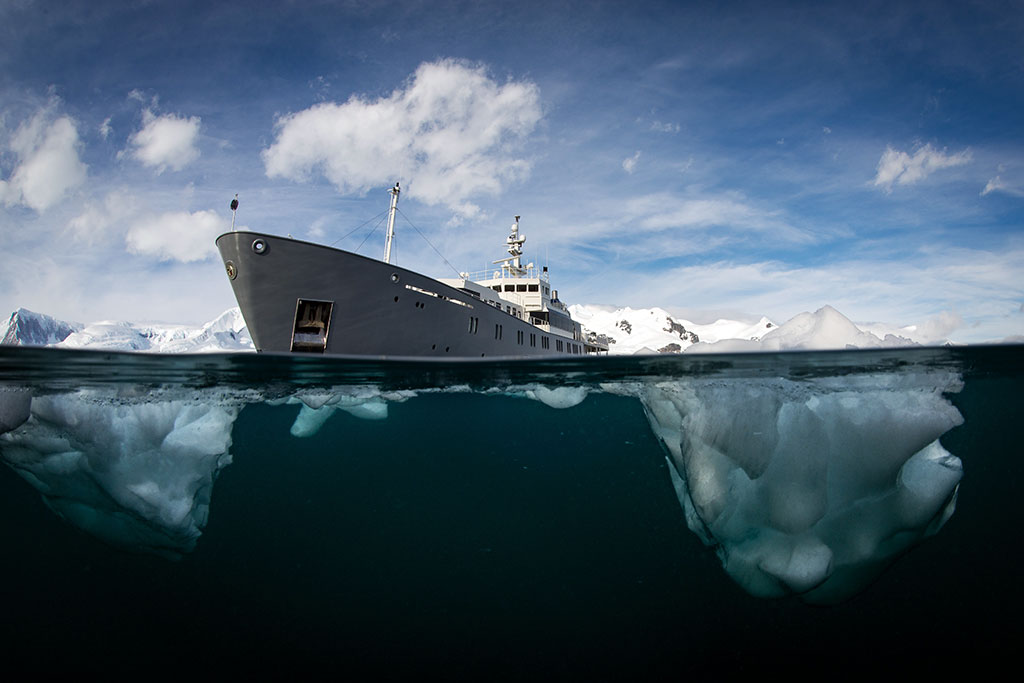 Length: 71m (234 ft)
Shipyard: Richards Shipbuilde / Atlantic Refit Center (1987 / 2013)
Location: Northwest passage
Originally built for the Scottish Fisheries Protection Agency in 1988 as Norna, her first mission was to prevent illegal fishing in the North Atlantic. Decommissioned in 2010, she was sold to her current owner who refitted her into a 71-meter superyacht with an exterior design by Philippe Briand. The yacht since embarked on a mission to explore both poles.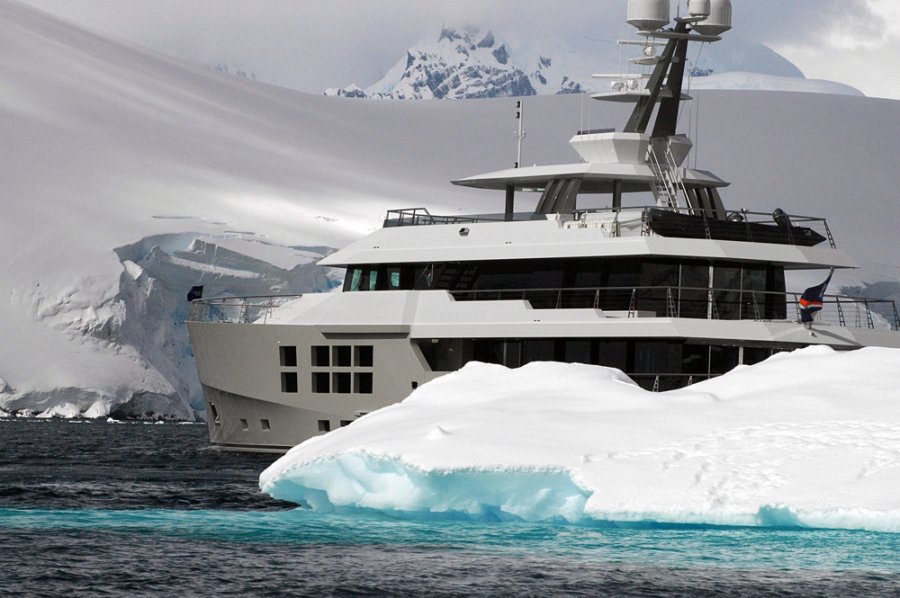 Length: 45m (147 ft)
Shipyard: McMullen & Wing (2010)
Location: Antartica
Delivered in 2010 by Auckland-based, McMullen & Wing to Hong-Kong businessman, Richard Beattie, Big Fish became a pioneer in exploring icy regions in stellar levels of comfort. With a master cabin on the upper deck surrounded by floor-to-ceilling glass, Big Fish is one of the best ways to explore the world.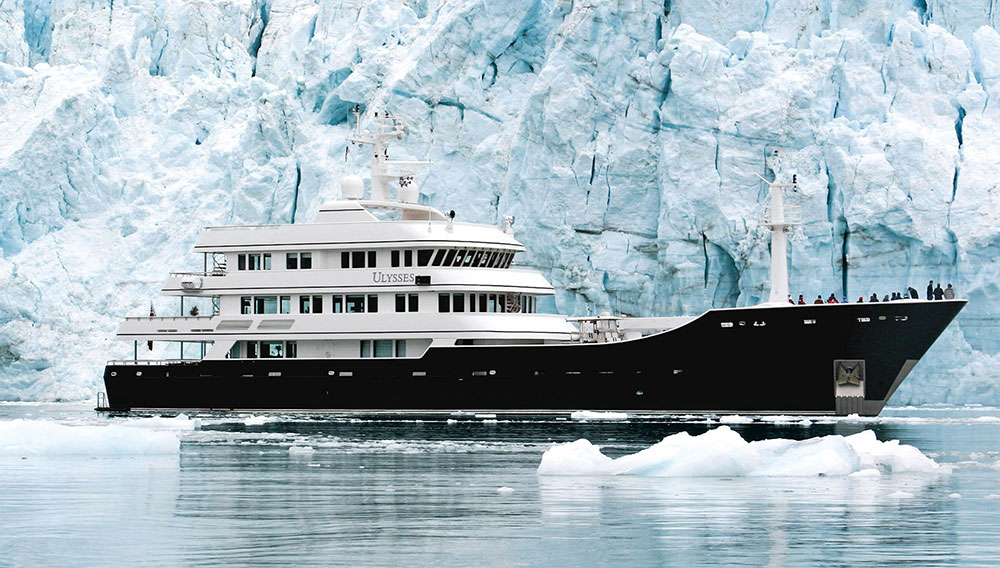 Length: 59.6m (147 ft)
Shipyard: Trinity Yachts (2006)
Location: Arctic
Built in the US for New Zealand's richest man, Graeme Hart, current owner of Ulysses, the 59-meter was damaged by fire shortly before delivery. As a result, a 2-year refit worth nearly 30 million Australian dollars followed and produced the explorer we see today. The yacht was sold in 2014 and renamed from Ulysses to Grand Russalina.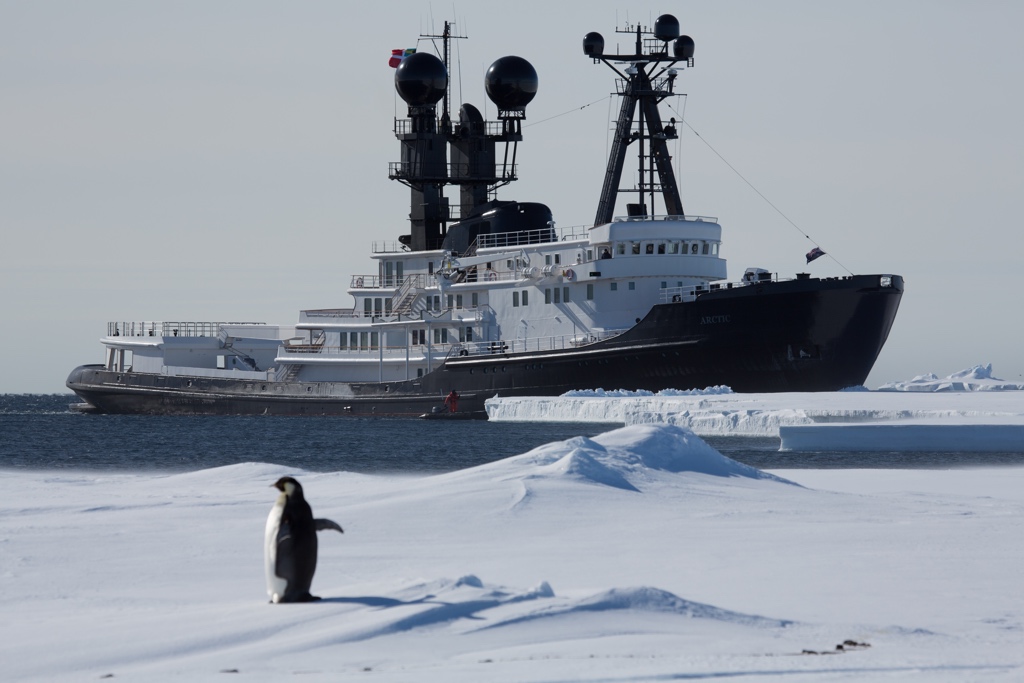 Length: 87.5m (287 ft)
Shipyard: Schichau Unterwesser (1969)
Location: Antarctica
Arctic was built in 1969 in Germany as one of two of the largest salvage tugs in the world. She was ultimately purchased by her current owner in 1993 who undertook a two-year refit in Malta to transform the vessel into a superyacht.