London-based studio shared its work for the National Flagship. The opportunity came by, when the British government invited designs for a new National Flagship – a replacement for the former
Royal Yacht Britannia
.
Vitruvius Yachts
and its collaborative team, called Team FestivAl, combine their considerable knowledge and experience to create a new flagship designed for the people but fit for a king.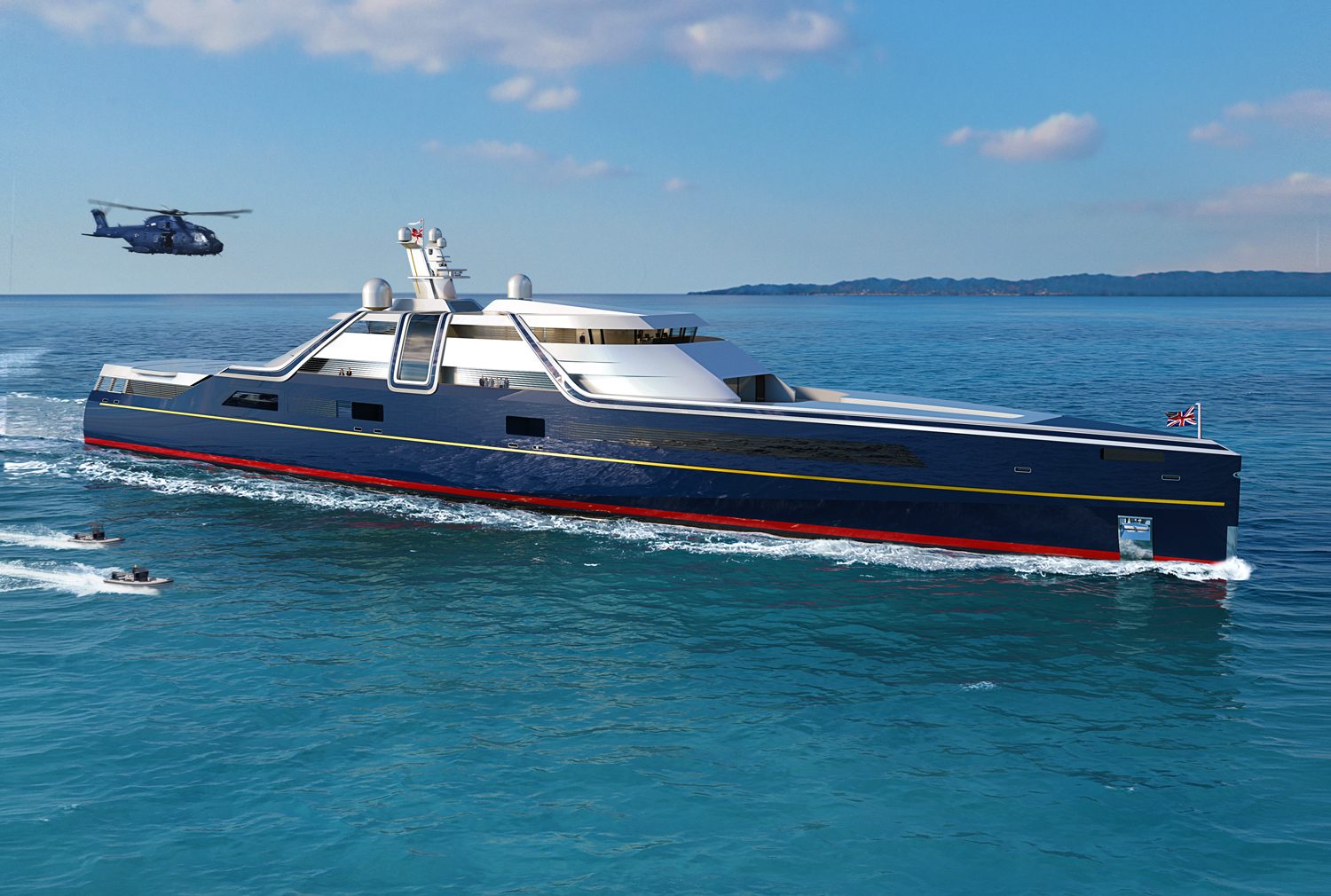 With the government deciding to halt the project, the team – whose vessel was shortlisted as a finalist in the design competition – is showcasing their previously confidential proposal, highlighting not only the ingenuity of their design but also throwing a spotlight on the extraordinary depth and diversity of British industry and society, amply reflected in the design itself.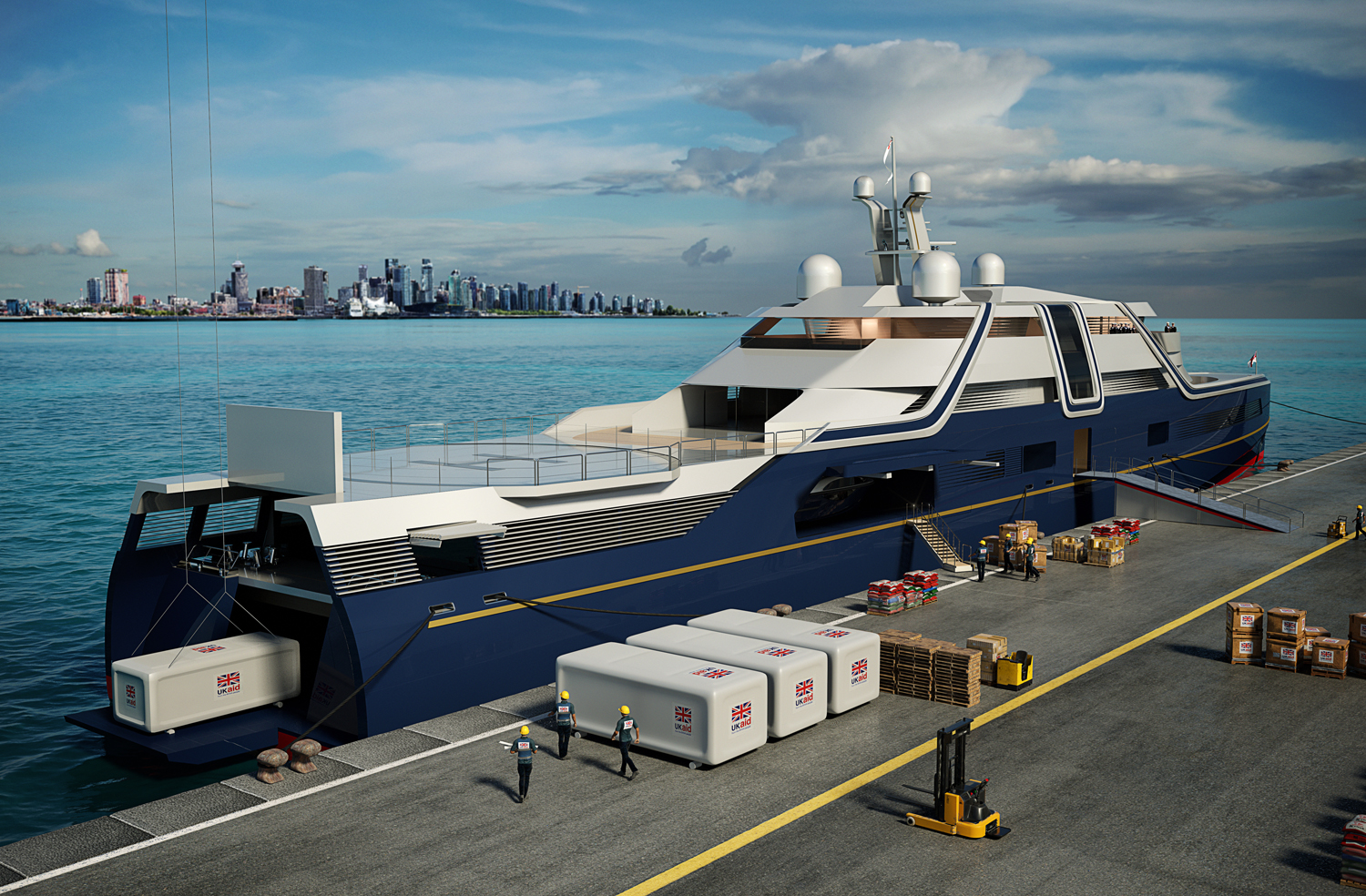 The design comes from Team FestivAl, a collaboration between London-based, award-winning yacht design studio Vitruvius Yachts, world-renowned architecture practice Zaha Hadid Architects, and aluminum ship and yacht specialists Ocea. Key features include a focus on sustainable power and propulsion, a highly efficient hull design to minimize fuel consumption and maximize opportunities for emerging green technologies to create a zero-carbon vessel, an interior based on recycled and recyclable materials, and a flexible deck and interior design that can switch between exhibition showcase or floating embassy with ease, suitable for everyone from VVIPs to schoolchildren and the disabled.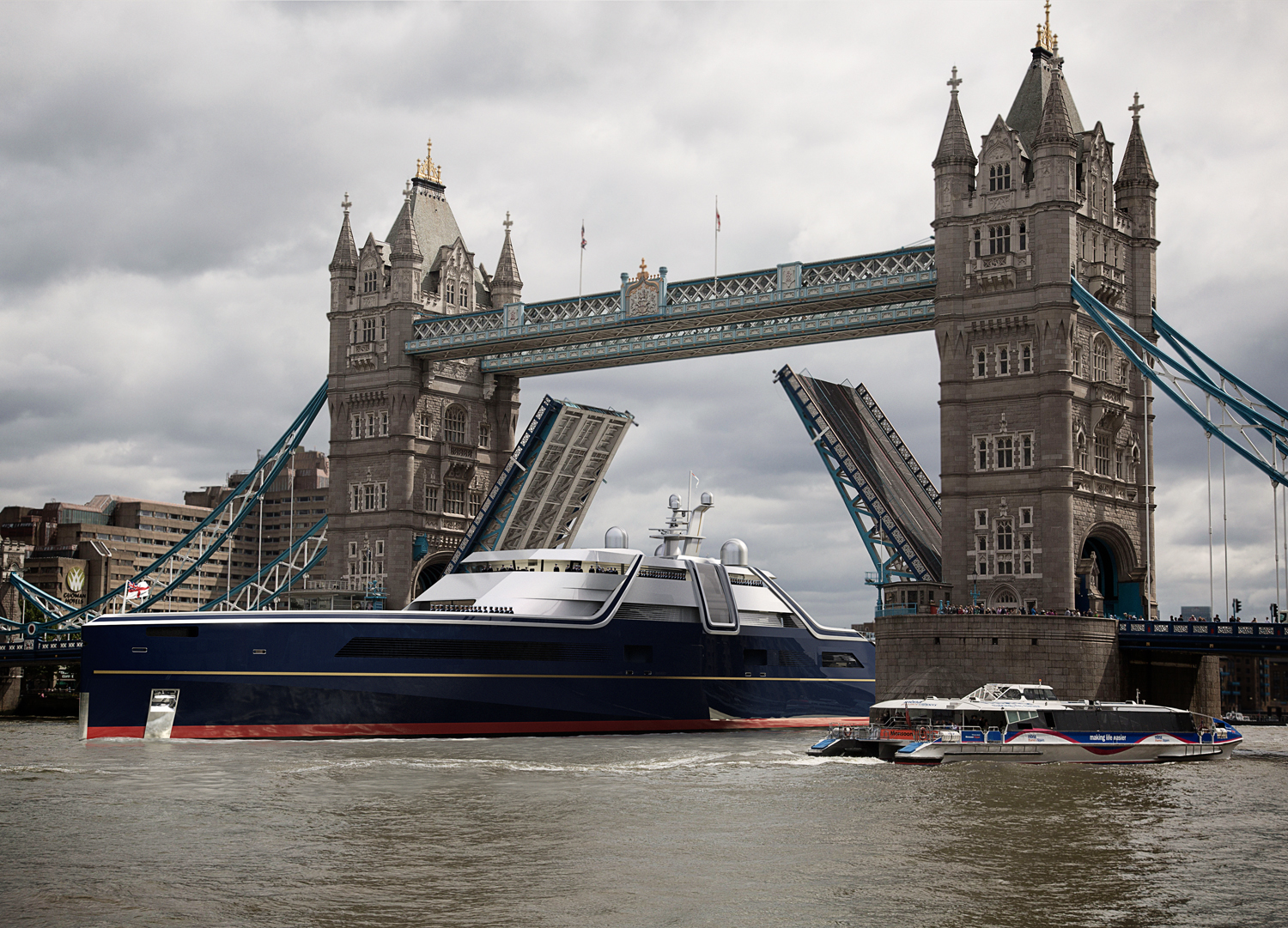 "To design a vessel – a flagship – that will become a benchmark in sustainability as well as demonstrating British excellence and heritage for current and future generations, while also being a symbol of inclusion and diversity, was an enormous challenge that kept me awake at night," says Philippe Briand, the founder and designer of Vitruvius Yachts. "The nature and intensity of the project kept me focused but also filled me with pride, not just in the design process itself but for what the flagship stands for."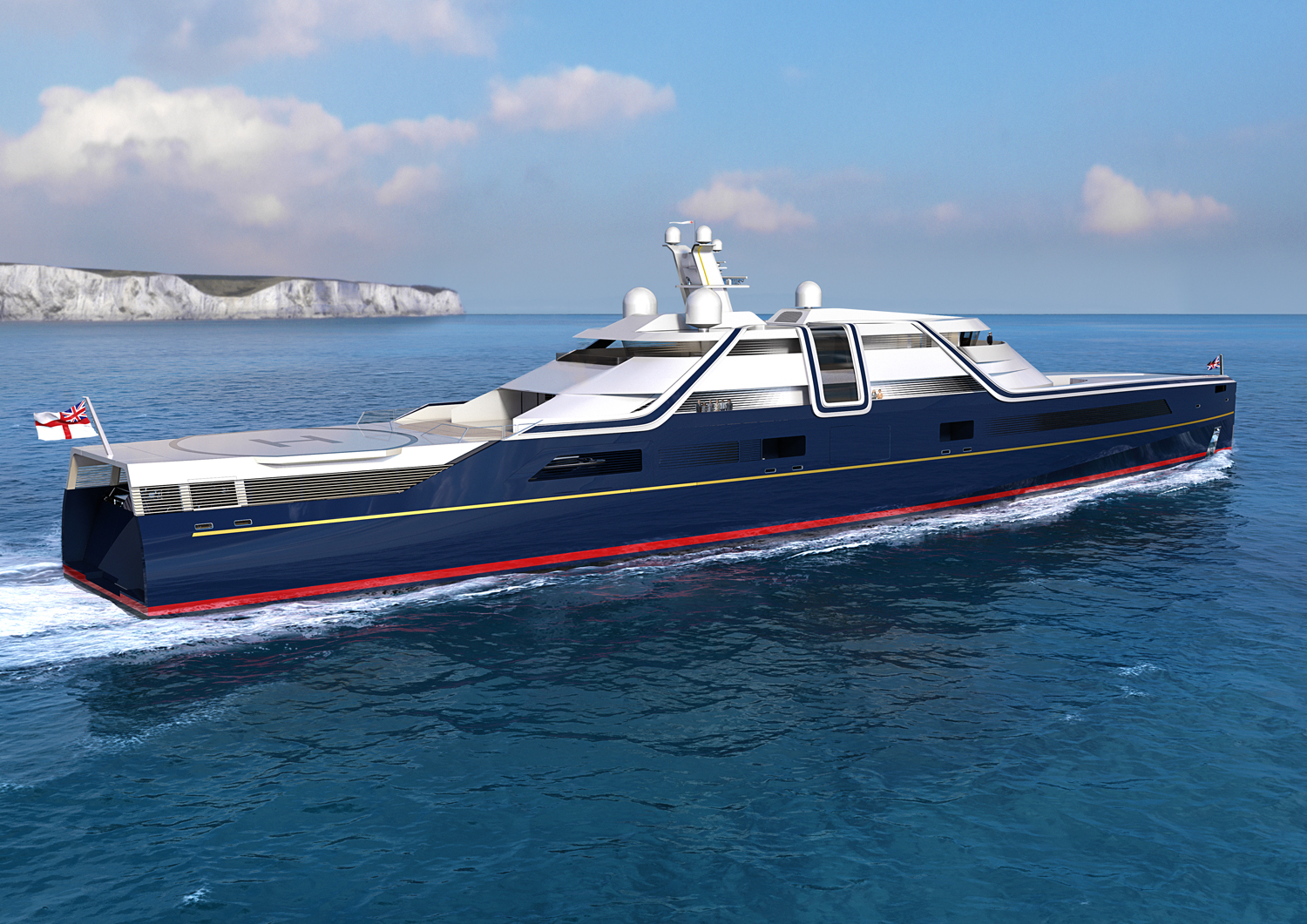 Both the exterior and interior designs have been created to portray national identity and showcase the very best of British design and craftsmanship. The sleek exterior profile includes a distinctive central slice through the superstructure that takes the form of a hoop of glass, flooding the interior with light and providing a key design element that, combined with a distinct LED-lit style line in the profile, hints at the ribbon pattern in the Union flag. This is reinforced in the design when viewed from above. At night, the LED-tile ribbon and lighting scheme developed by Jason Bruges Studio turns the vessel into a lighting sculpture that projects the Union flag, reflected in the water.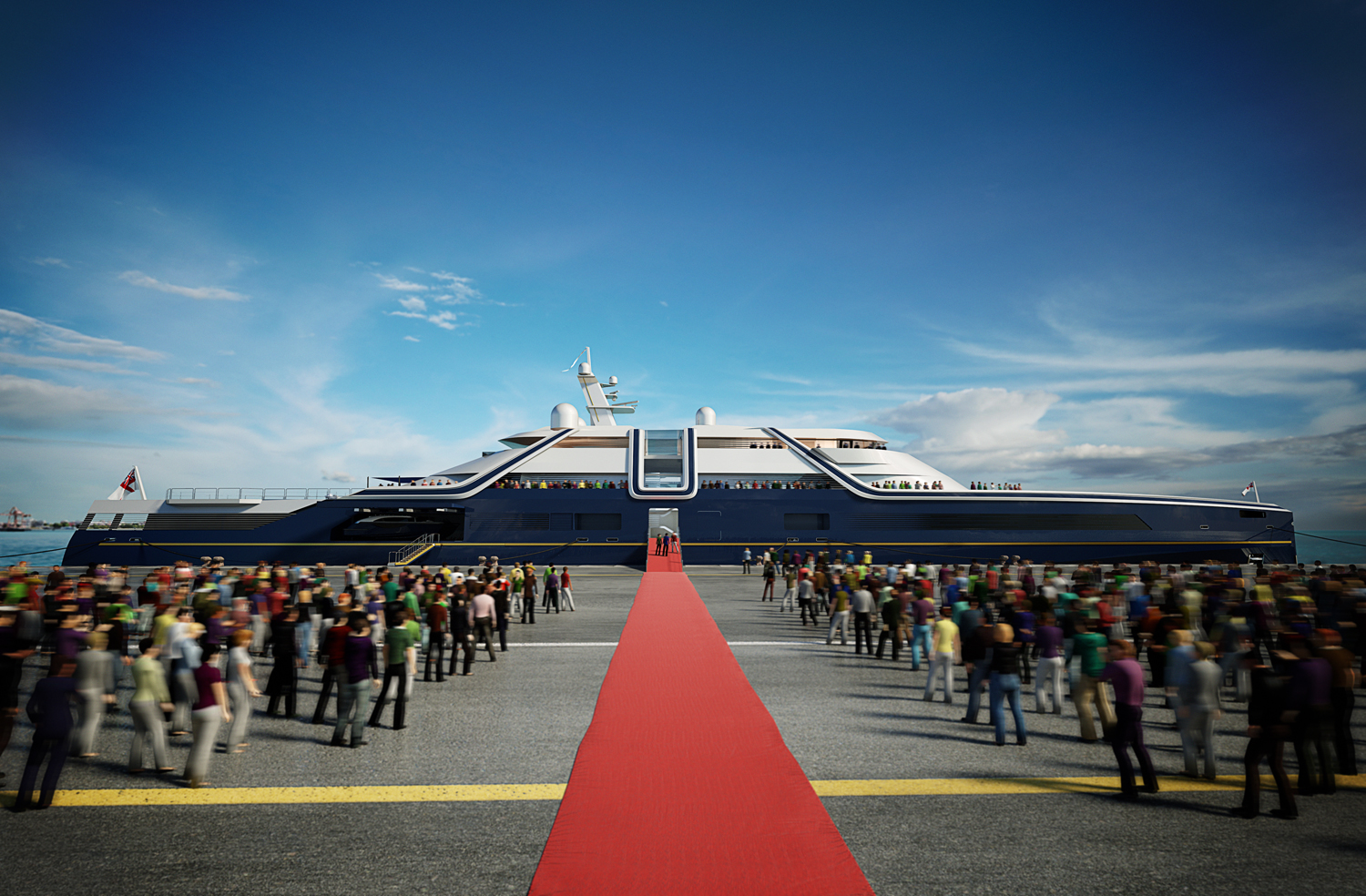 The interior has been conceived to give each area its own identity while creating a cohesive, holistic overarching theme that represents British creativity, craftsmanship, decoration, furniture and artifacts.
"The flagship collaboration was an incredible opportunity to act as an architect realizing the design of a project that was hugely complex, because it aims to represent not the tastes of one person but the essence of an entire nation," Briand enthuses. "That is actually way more difficult than designing for even the most demanding individual!"
Philippe Briand
is the founder and designer of Vitruvius Yachts Ltd. He made his name designing award-winning sailing yachts under his own brand name and building on that experience has led him to create a revolutionary range of motor yachts: Vitruvius Yachts with a range in size of over 100m in length. With over 12,000 boats built to date, Philippe Briand could reasonably be considered the most prolific yacht designer of our time.
Credits: Vitruvius Yachts