The SeaXplorer 105 has a true luxury expedition-sized volume with a Gross Tonnage of 6,500 and 5,775 square meters over her eight decks.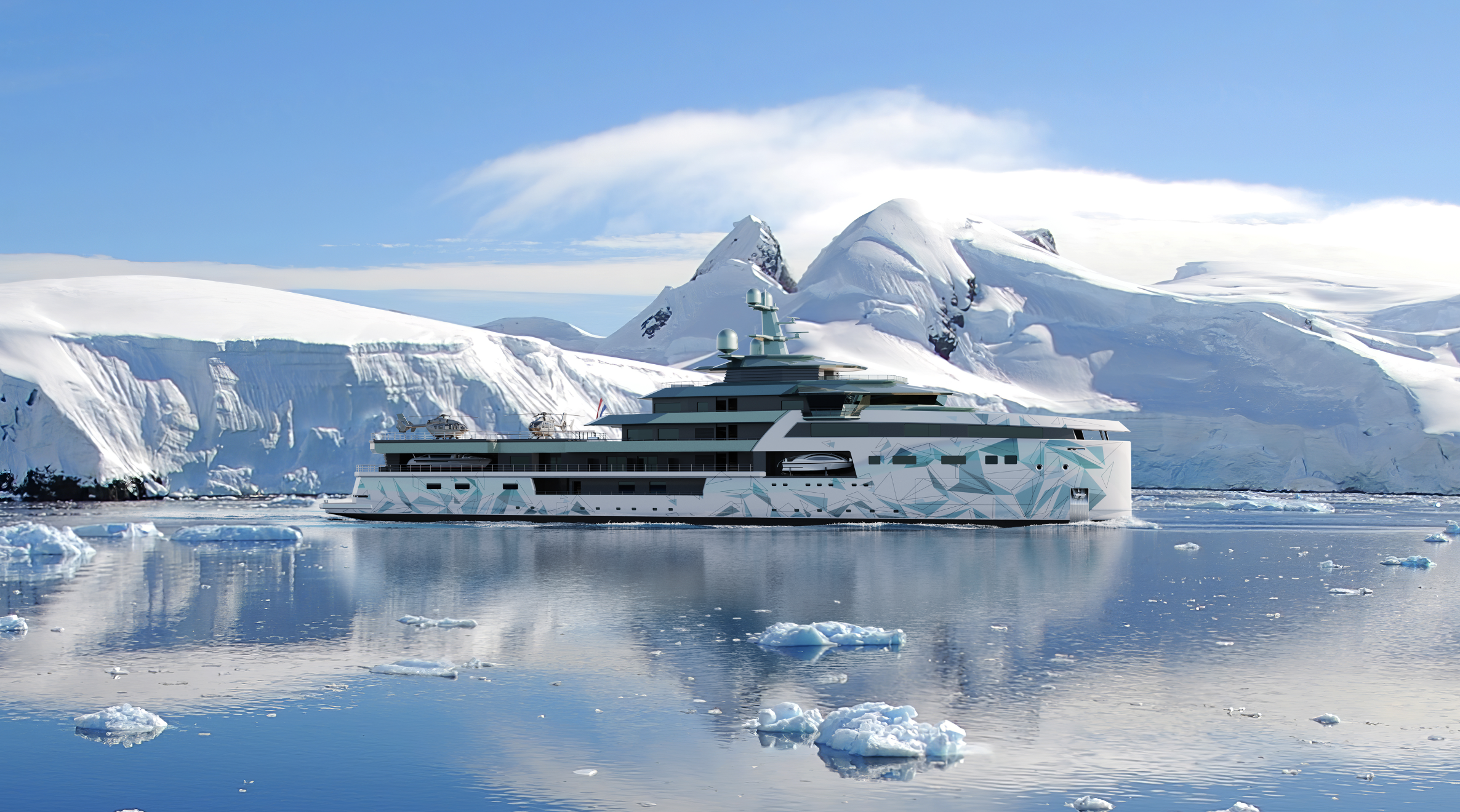 She offers large staterooms for 24 guests, including two spacious owner suites. She has huge onboard storage for all provisions and luggage parts, as well as heli fuel, tender fuel and tanks for 8,000 nautical mile (Trans Pacific) range.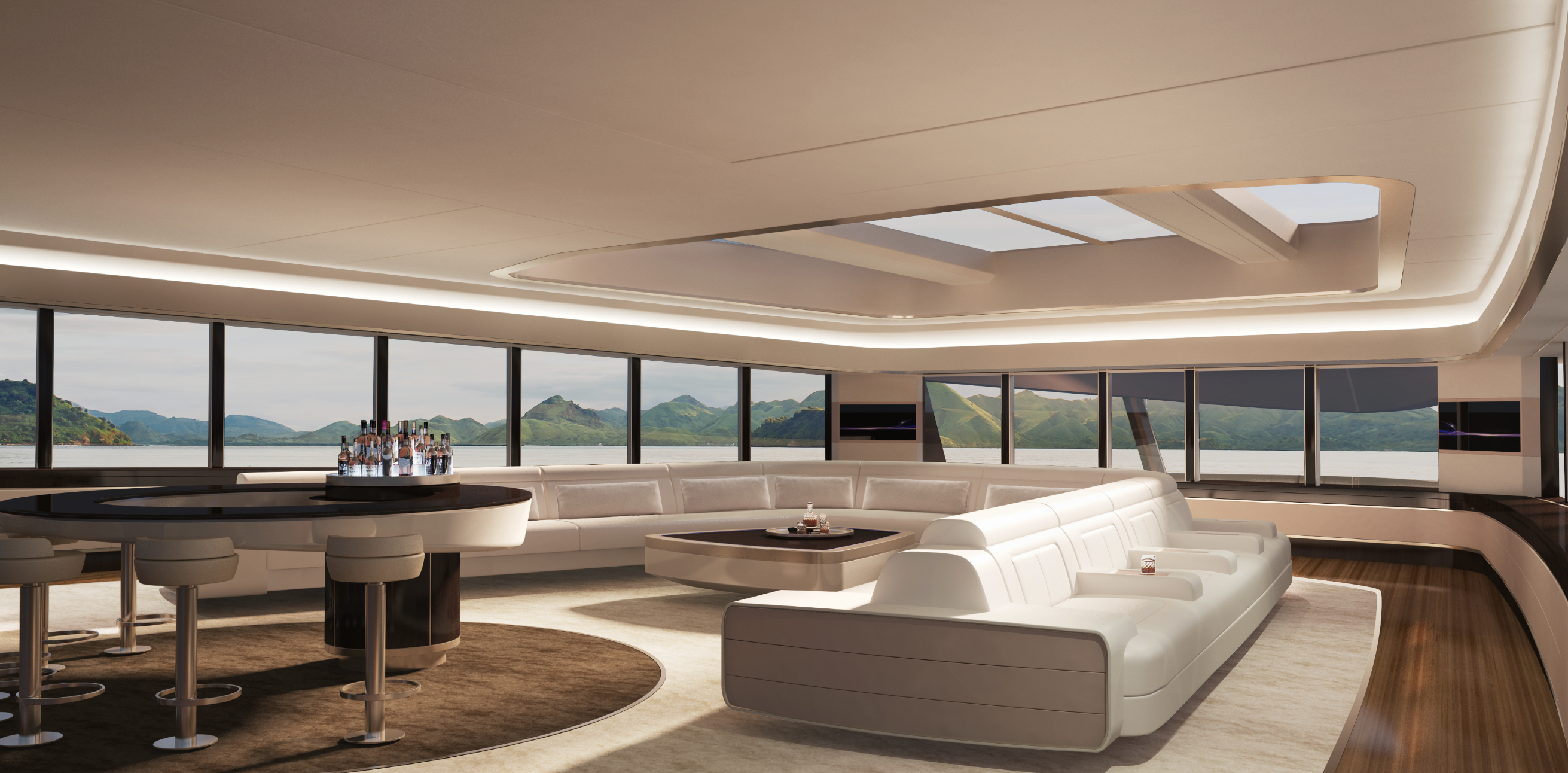 The fully certified twin helideck (primary surface and standby area) is suitable for two fast and reliable twin-engine helicopters. She can carry four 8 to 12m tenders and a huge collection of toys, as well as a submarine.
There is also plenty of room for an outdoor cinema, a full size doubles tennis court or basketball half court. The transom is not only a swim platform, but also an open bar area with upstairs lounge.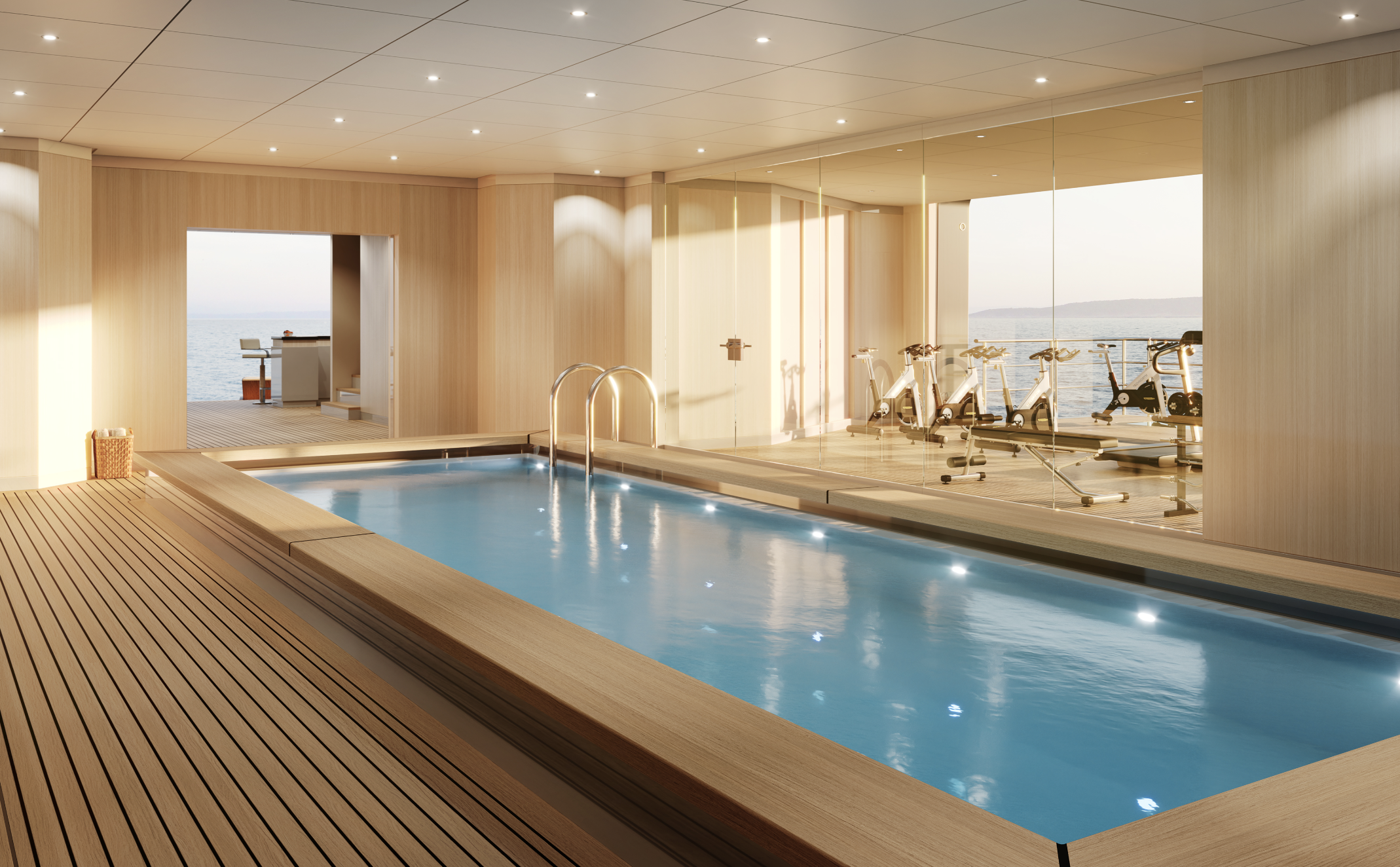 The indoor SeaXplorer Spa has a wellness space, letting sea breezes and the sound of the waves revitalise your body and spirit. The indoor swimming pool is 8-meters-long, while the space also includes a gym with folding terrace, whirlpool, steam room and sauna, massage room, hairdresser and beauty salon and treatment room.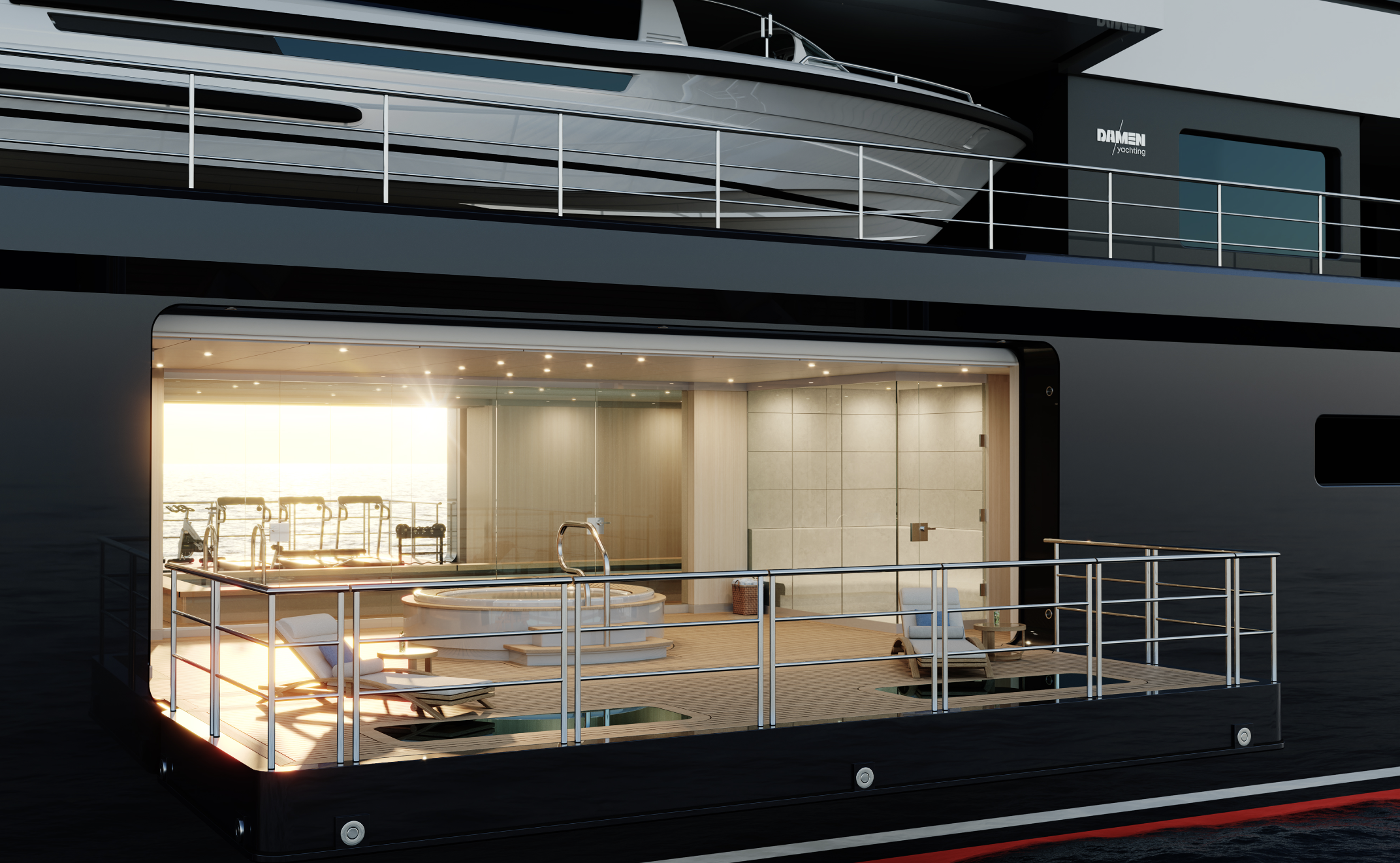 The 105m SeaXplorer 105 was designed by the in-house design team, exterior design partners were
Azure Yacht Design
, and operational design partners were
EYOS Expeditions
; the concept is an evolution of the best of the previous SeaXplorer 90, SeaXplorer 95 and SeaXplorer 100 designs.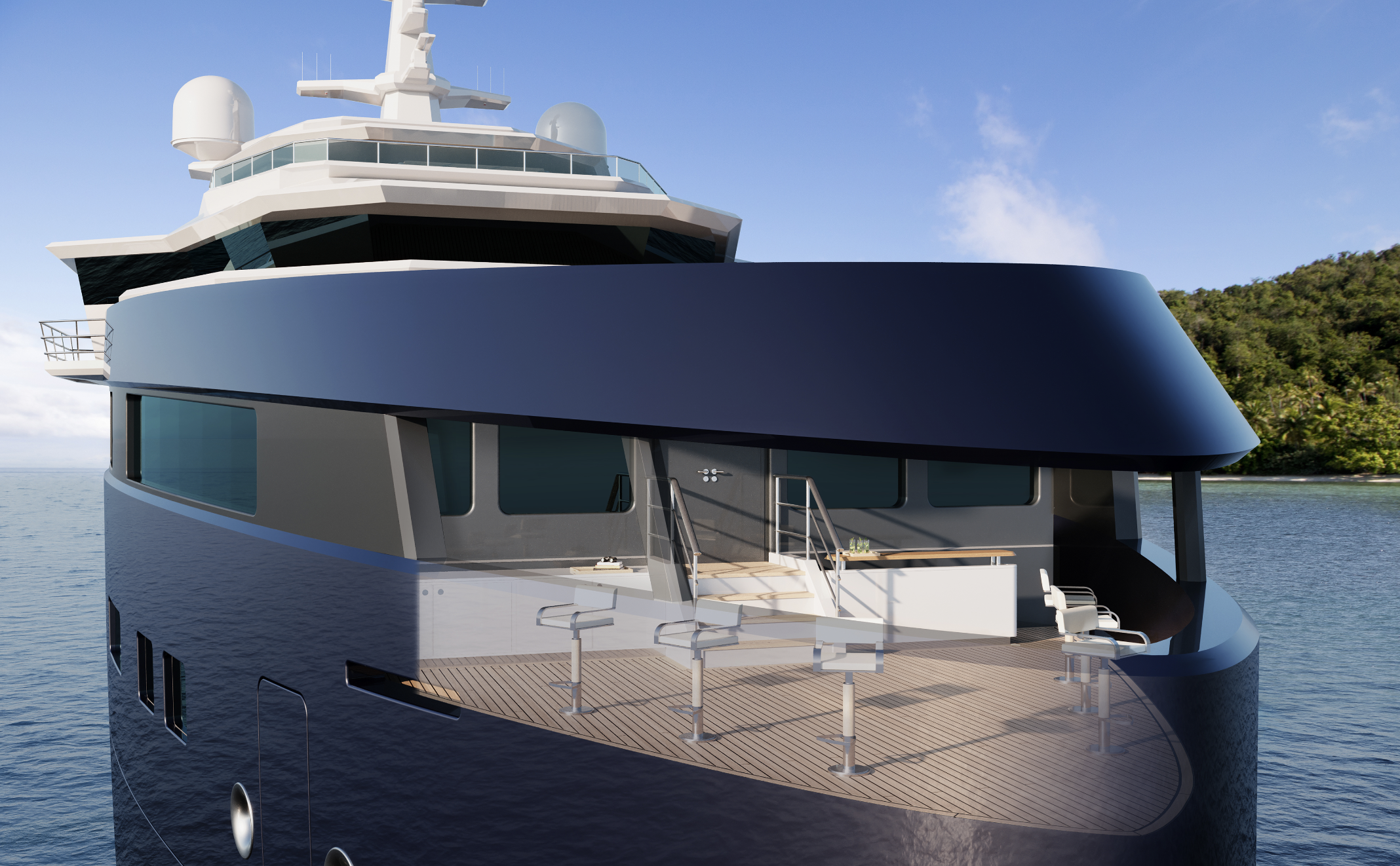 Together with the latest hybrid diesel-electric pod propulsion to reduce the impact on our oceans, the SeaXplorer 105 complies with the IMO Polar Code category B requirements for polar safety and environmental protection. Her hull is built with Polar Class 7 ice strengthening with double-acting stern ice breaking for maximum safety in fast-changing ice conditions.
"The SeaXplorer 105 is a fully developed design," says Enrique Tintore, SeaXplorer Design Manager at Damen Yachting. "However, the scope for client customisation is massive – that's a key part of our proposition throughout the design process."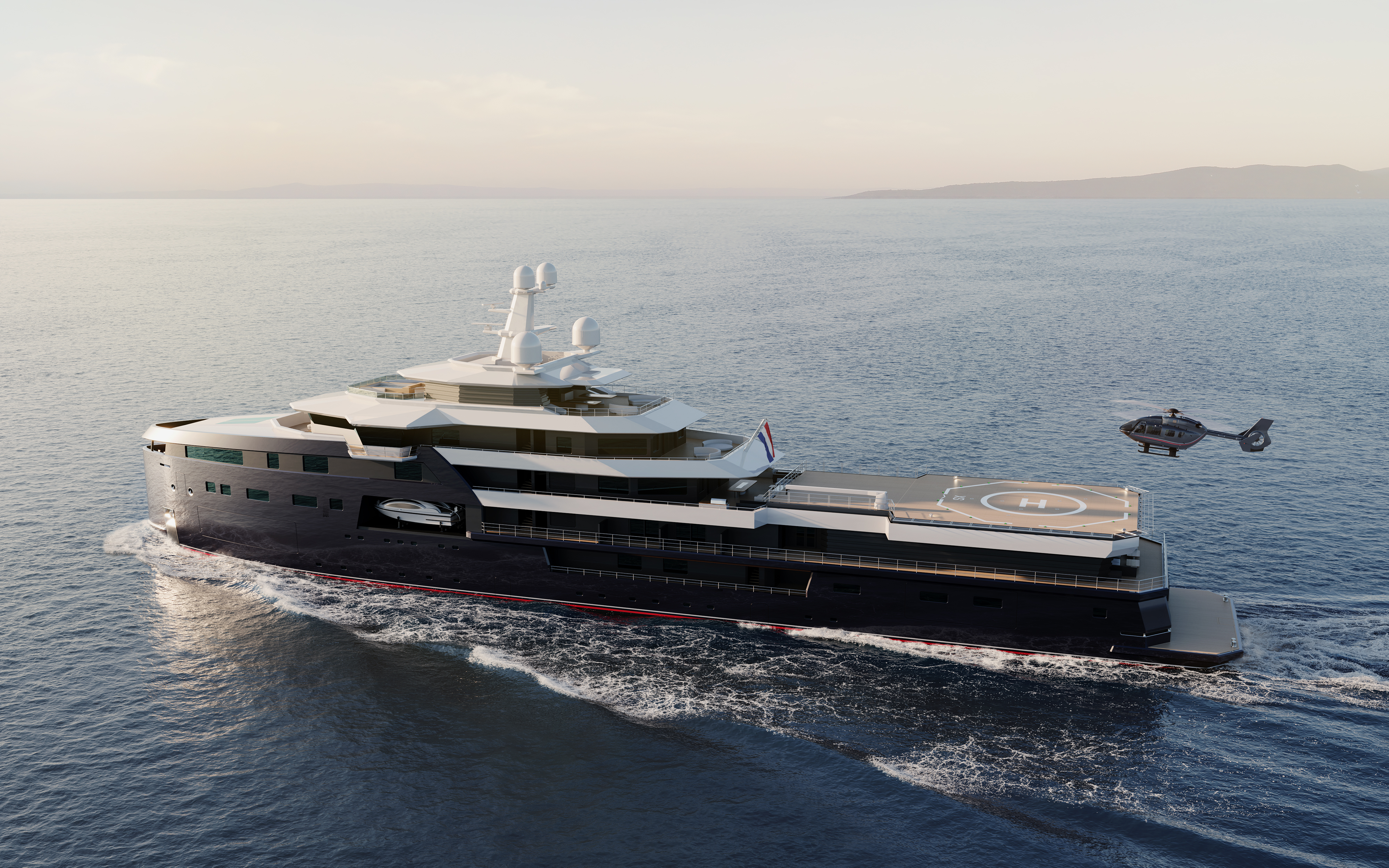 Damen Yachting
, a division within the Damen Shipyards Group, was created in 2019. The division combines the pedigree and heritage of
Amels
yachts with a growing portfolio of SeaXplorer yachts and Yacht Support vessels.
Credits: Damen Yachting