Damen is pleased to announce the sale of 55-metre Fast&Furious from the Yacht Support range to an American client. The Dutch shipbuilder built the showcase YS 5009 vessel so that clients at the Monaco Yacht Show and Fort Lauderdale International Boat Show could come on board and see the Yacht Support solution for themselves. One of those clients has become the Owner.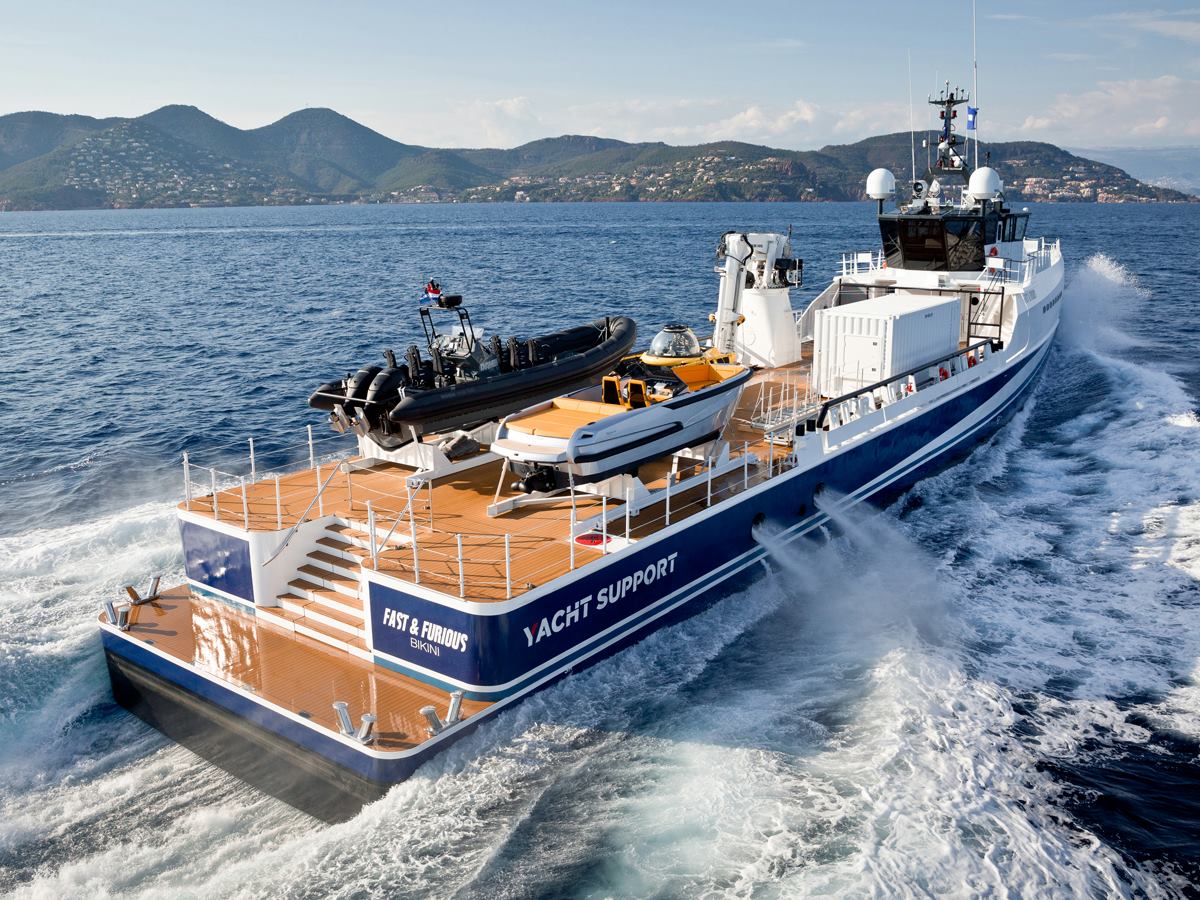 The client was represented by Thom Conboy and Chris Collins of Ocean Independence Americas, who previously also represented the buyer of the Damen vessel Ad-Vantage. In total, 10 vessels from the 43 to 90-metre Yacht Support range have now been sold or are in build.
Mark Vermeulen, Damen Product Director Yacht Support, says:
The sale of Fast&Furious further proves how the Yacht Support solution is becoming an established 'smart stretch' for owners of all size superyachts. Owners want bigger tenders and a greater variety of toys, as well as helicopters, but they don't necessarily want to stretch their yacht to carry it all. Compared to acquiring a larger mother yacht with more capability, the 'existing mother yacht plus Yacht Support' scenario offers more flexibility, lower total cost of ownership, and a lot more fun
Clients select the purpose-built Yacht Support vessel for its proven high performance, speed and reliability, as well as fast delivery in as little as a few months and value for money that no other solution can match. Damen introduced the Yacht Support solution in 2009, developed in collaboration with Amels.