Combining performance and practicality, sportfisher yachts are always built with game-fish in mind. They do not need to be large, and the key qualities such yachts should provide are comfort, high speed, stability, and reliability. In average, they measure 29.6 metres with interior volume of 160 GT. Still, some vessels stand out, exceeding general sizes. Yacht Harbour takes a look upon 5 of the largest fishing yachts built.

Length: 44m
Year: 1998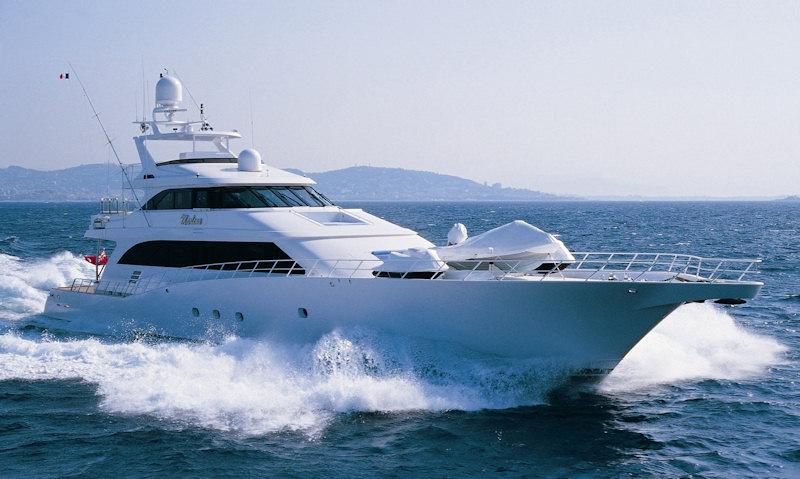 Originally named Marlena, the yacht was built by
Trinity Yachts
in 1998. With a beam of 7.96 metres and a draft of 1.83 metres,
Bad Company
is composed of aluminium hull and superstructure.
First brought on the market in 2010 asking $13,500,000, she was sold asking $4,900,000 with Yachtzoo in 2016. The yacht underwent refit works in 2012 and 2016.
Bad Company features exteriors by Sharp Design and interiors by Dee Robinson. With interior volume of 307 GT, she can accommodate up to 10 guests in 5 cabins, comprising a master suite, 1 VIP stateroom, 2 double cabins and 1 twin.
Bad Company's maximum speed makes 33 knots with cruising speed of 28 knots thanks to Paxman engines of 3500 HP. Meanwhile, her maximum range is estimated at 2200 nautical miles.
#2. Lanakai
Length: 39.5m
Year: 2018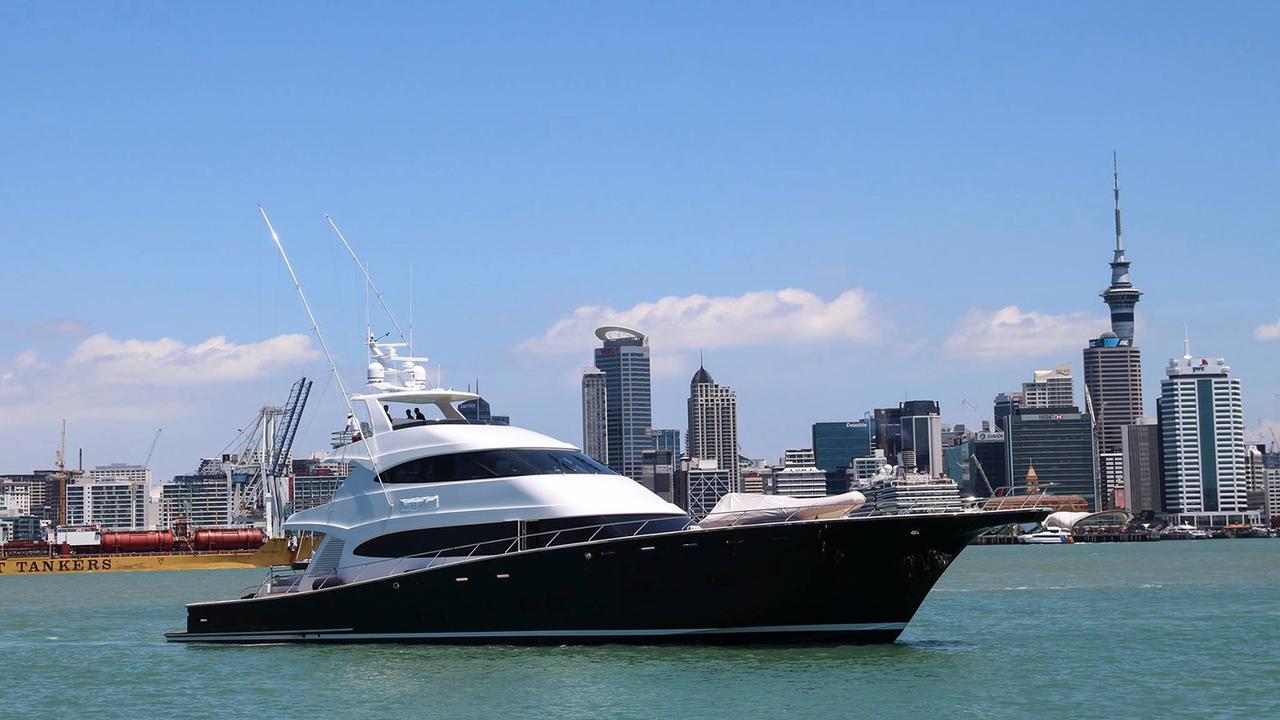 She was ordered in 2015 by an experienced international sportfisherman, reported the yard. With her interior volume of 267 GT, Lanakai features interior design by Naylor Booth Associates, collaborating with the owner's team and the builder. The resulting décor came out as "contemporary classic".
Game room at the lower deck, foredeck tender storage for a pair of Smuggler Stratas, an upper deck helm station and an extended aft cockpit belong on the list of the vessel's trademarks. Lanakai offers accommodation for up to ten guests in four lower deck staterooms, along with the staff of six.
Powered by two 3,100 HP MTU diesel engines, she reaches her top speed at 18 knots, while VEEM gyro stabilisers should ensure a smooth cruising experience.
Length: 38.7m
Year: 2009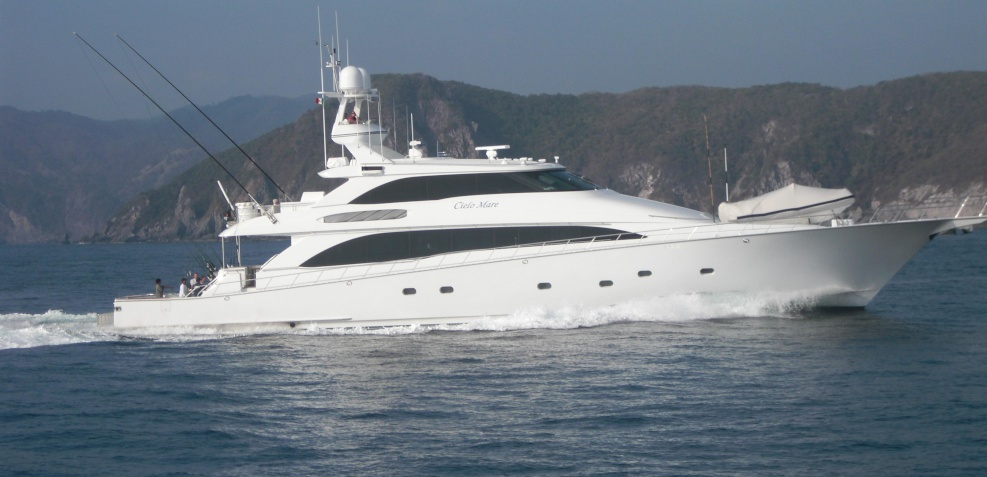 Launched in 2009,
Cielo Mare
was built by American yard
Townsend Bay
. Experienced owners from California, who wanted their new fishing yacht to fit their extended family, ordered the vessel.
The majority of Cielo Mare's composite structure was built using vacuum resin infusion, resulting in her light weight of 9,000 kilos.
Cielo Mare was an international project, with interior components shipped from Canada, engines built in Germany, and engineering services provided by Hi Modulus in New Zealand. Still, her interiors feature custom stainless work and art glass for the doors produced by local Townsend Bay masters.
Length: 38.3m
Year: 1996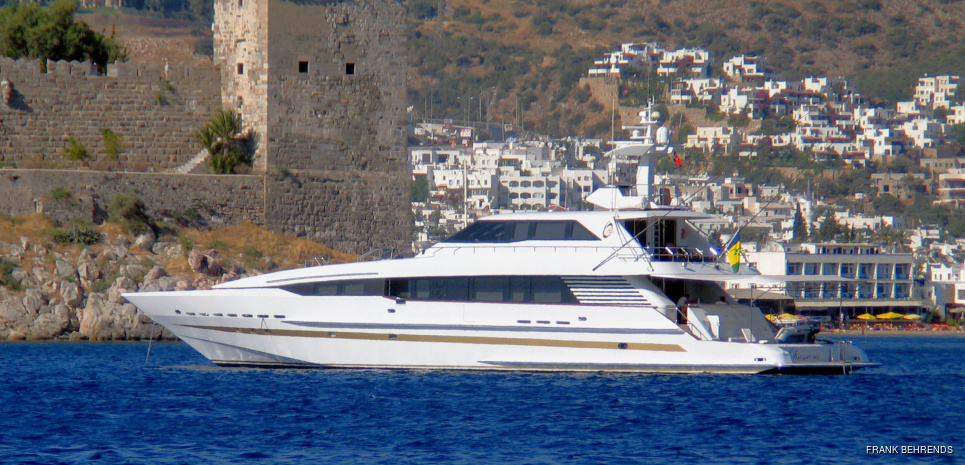 Custom built by
Heesen
in Oss, the yacht features interiors by Kitty Van Der Kamp of Diaship Design and exterior by Mulder Design.
With aluminium hull and superstructure,
Obsessions
features a beam of 8 metres and a 2.1 metre draft. She is equipped with a modern stabilisation system, reducing roll motion effect and resulting in a smoother cruising experience. At the same time, the yacht's bow thrusters make her more manoeuvrable at low speeds.
In general, the vessel reaches a top speed at 34 knots, with a cruising speed of 28 knots under a range of 3500 nautical miles.
Obsessions offers accommodation to up to 8 guests in 4 suites including 1 own the owner's suite, a VIP and 2 twins. She is also capable of carrying up to 5 crew members on-board.
Length: 37.2m
Year: 2008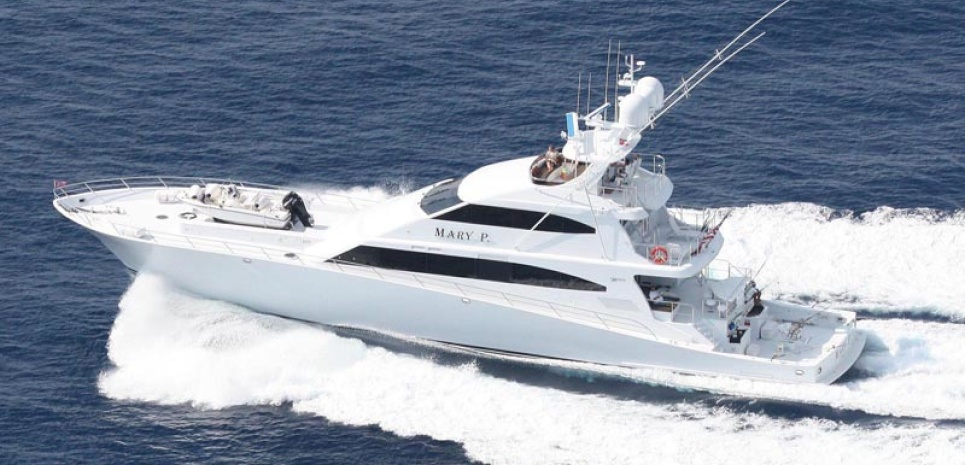 Custom built by
Trinity Yachts
in 2008, Mary P features interiors by Bell Design Group and exteriors by Sharp Design. Her aluminium hull and superstructure add up to a gross tonnage of 255 tons within a beam of 7.3 metres.
With a power of two 2540 HP Caterpillar diesel engines, Mary P reaches top speed at 25 knots.
Meanwhile, Mary P offers accommodation for up to 8 guests in 6 suites along with 3 crew members.
Mary P is currently back on the market, asking $ 15,500,000 with Merlewood.