Arksen is a new name in luxury sailing. Announced in January at the Düsseldorf Yacht Show, it promises to be much more than your average super-yachting business. Founder, the entrepreneur
Jasper Smith
, is asking Arksen owners to dedicate 10% of their vessels' time to support research and conservation projects supported by the Arksen foundation, such as scientific research or film-making.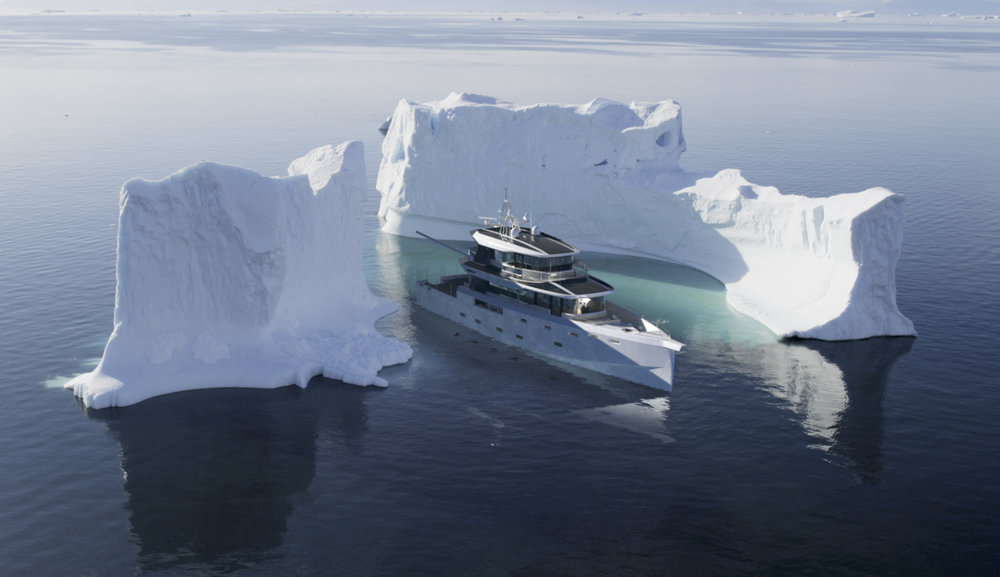 "Superyachts generally conjure up the idea of extravagant - elitist vessels built in ways that don't necessarily have any benefit other than satisfying the voyeuristic. We are challenging this. We build vessels that are robust, highly efficient, sustainable and designed to minimize maintenance. I don't see Arksen as a superyacht company at all. We take a much wider view than most boat brands. By running the "Arksen Foundation" we offer owners access to curated marine research and media projects conducted on the vessels, whilst the "Arksen Explorers' Club" offers adventure and explorer trips for our community, providing powerful life experiences", explained Jasper Smith the Forbes in the interview.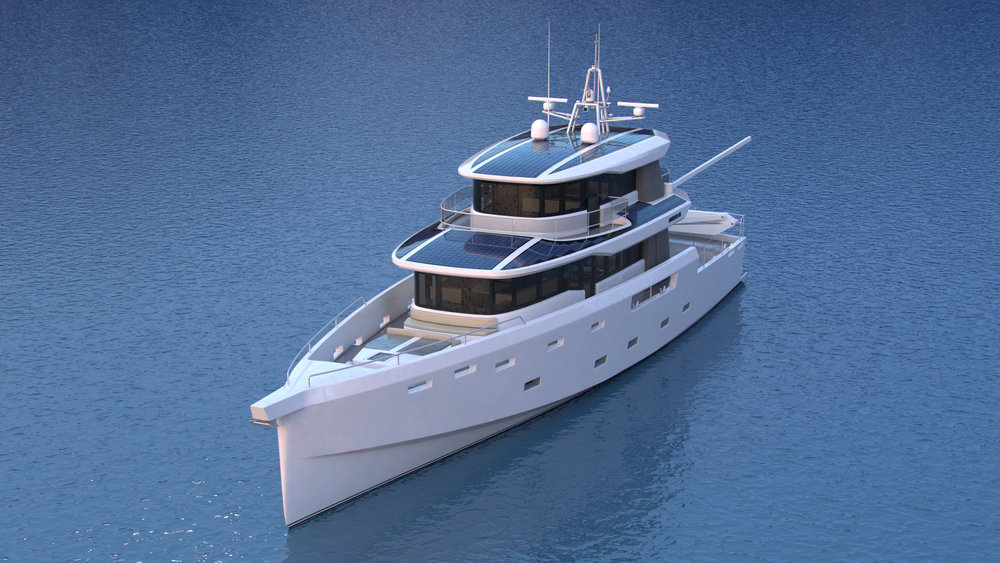 Designed by Humphreys Yacht Design and built by the Wight Shipyard Company in Cowes, they will feature self-righting, aluminium hulls that can slip through the water at 7 knots using minimal power or push on to 14 knots when needed. Hybrid propulsion is optional but even with diesel, the 85 has a range of 6,000nm from its 16,000-litre tanks. Fins, gyros and flopper stoppers maintain stability while solar panels generate up to 4.2kw of power. Interiors by Design Unlimited are said to be stylish but also easily reconfigured from leisure to research or commercial use.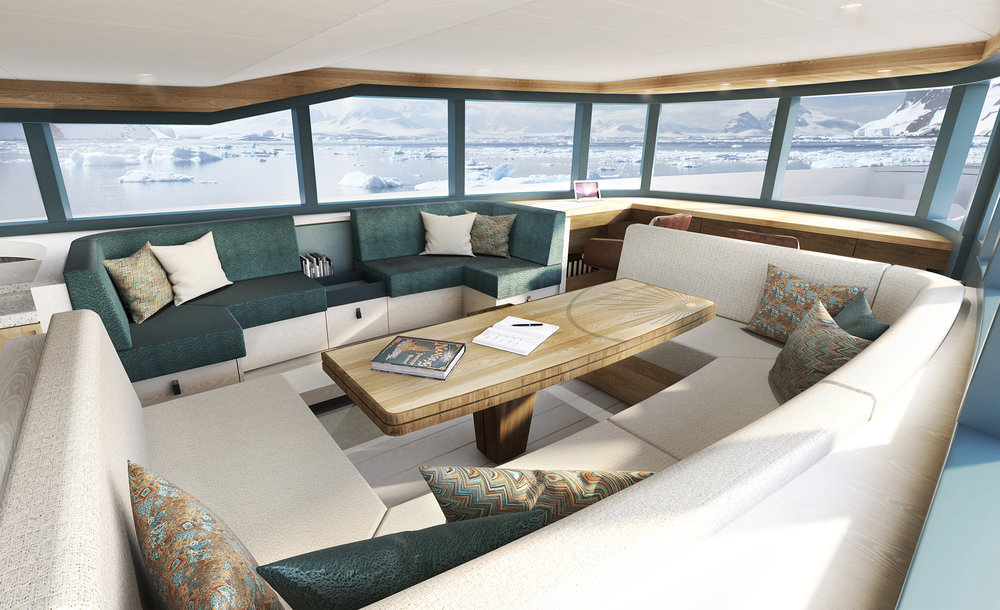 The 23 metre Arksen 70 is the smallest model of the fleet. It has a 6.25-metre beam, full beam master and can accommodate a total of eight guests on board.
The 26.2 metre Arksen 85 has a beam of 6.8 metres and can accommodate a total of 14 guests. At Boot Dusseldorf was known that the builder has already sold its first Arksen 85, which has begun construction at Wight Shipyard this April.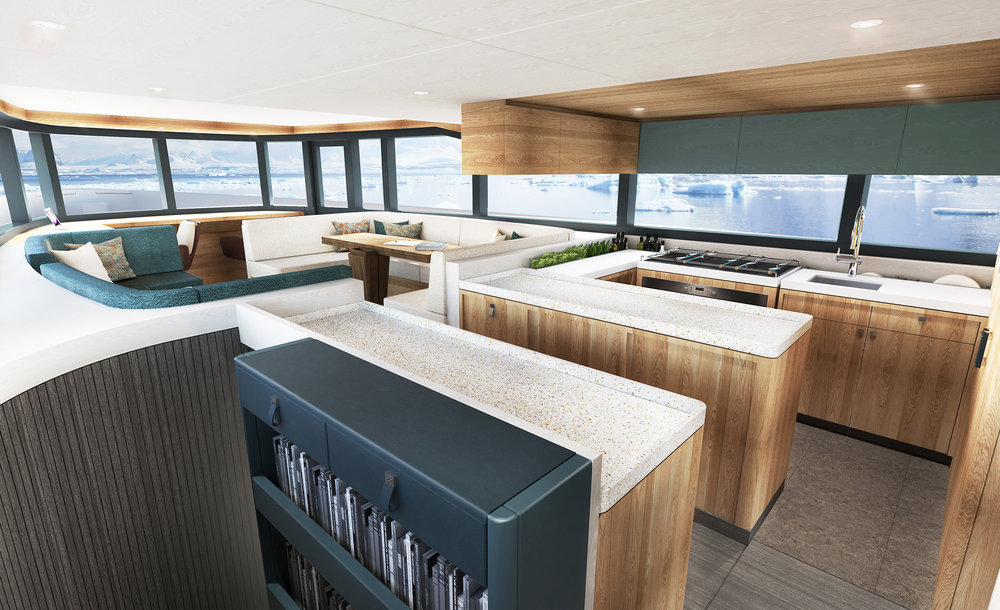 The biggest of the fleet, the 30 metre Arksen 100, has a beam of 7.05 metres and can accommodate 14 guests with crew accommodation located forward.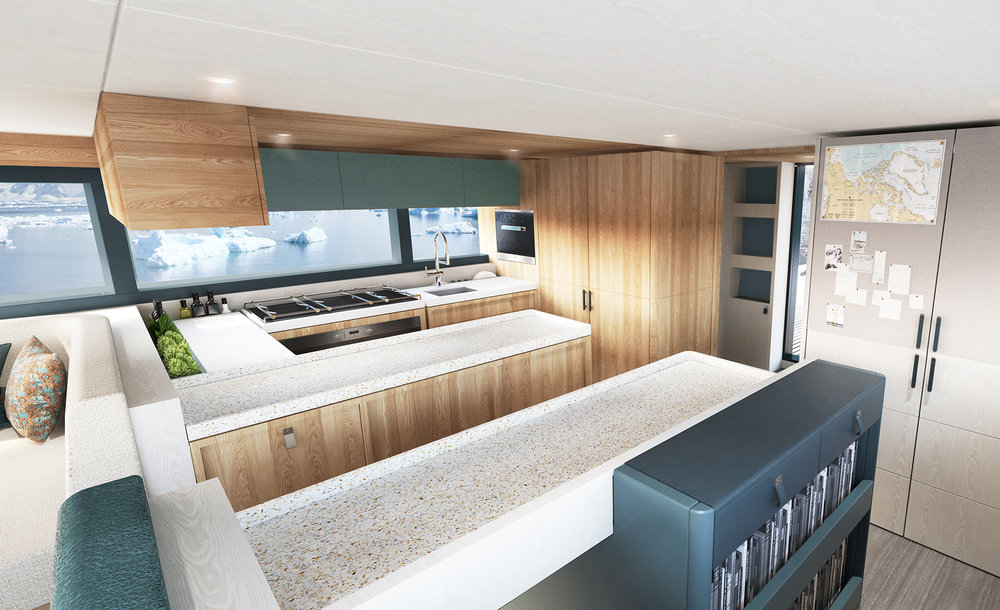 "Fusing performance and functionality with aesthetic appeal, while never losing sight of safety as the overarching consideration, is the design ethos that has driven all our work for Arksen", said Rob and Tom Humphreys, chief designers, Humphreys Yacht Design.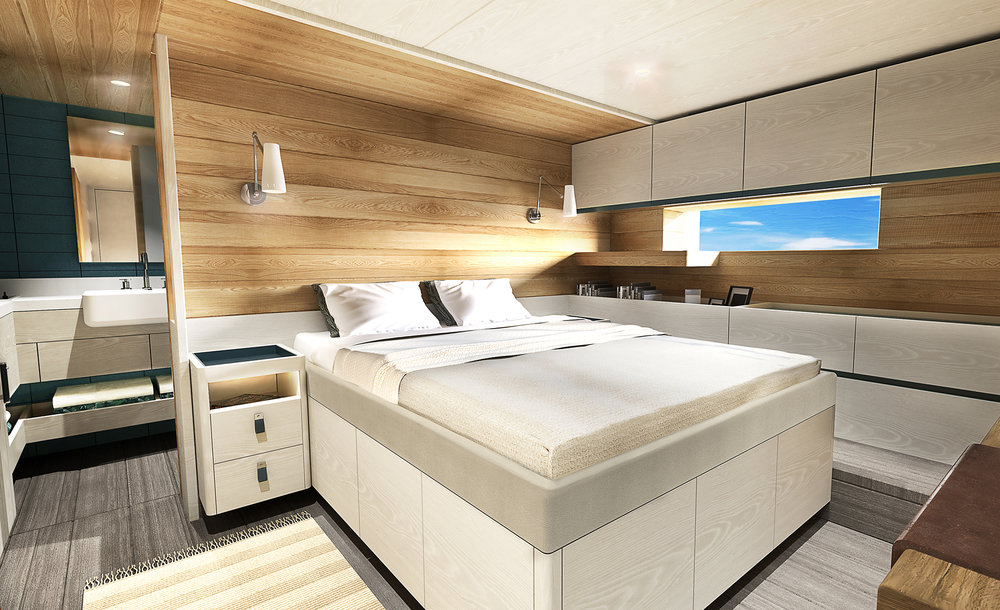 The saloon of the inaugural vessel in build, the Arksen 85, features easily accessible AV, electrical and system solutions, as when you are exploring the remotest corners of the globe the crew need everything to be functional.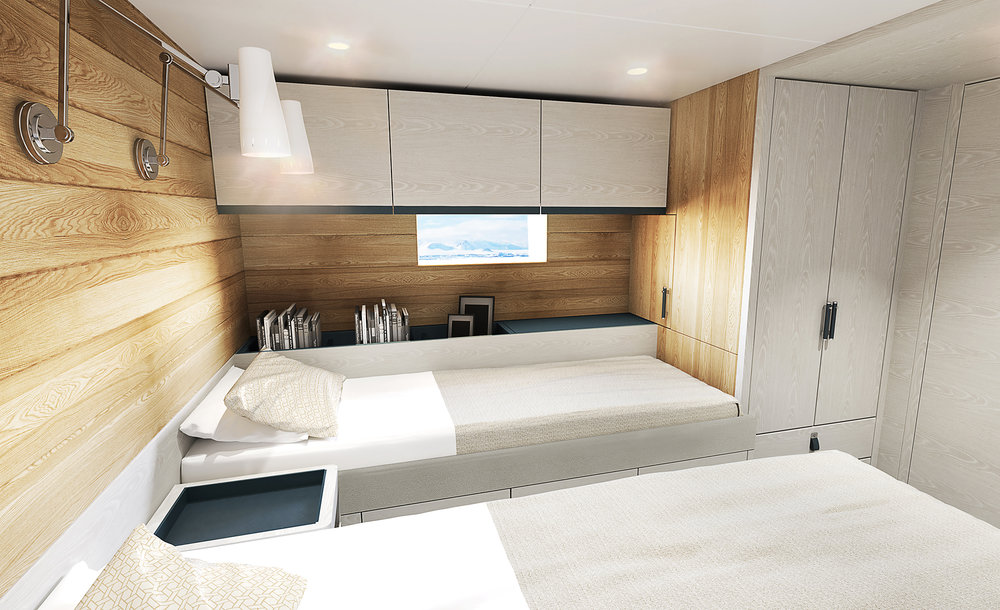 The galley comes complete with a 90cm hob and oven, combi oven, two freezers, two fridges, two dishwashers, recycling dry stores and equipment storage.
The master cabin is also a multi-function suite that incorporates sleeping, extra sea berth and an en-suite shower and steam room.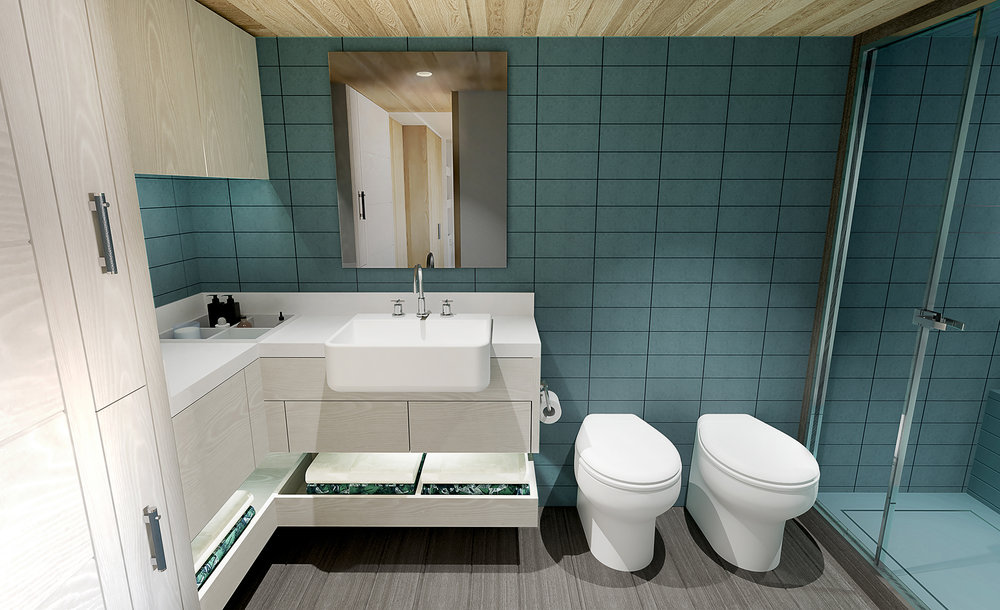 HYD achieves these performance targets for Arksen in the following way. First, Rob and Tom analyse seakeeping behaviour and performance data from their back catalogue of powerboat and fast displacement sailboat hull designs. A preliminary Arksen hull form is then developed and run through HYD's in-house CFD (Computational Fluid Dynamics) programmes to assess the potential speed and power requirements.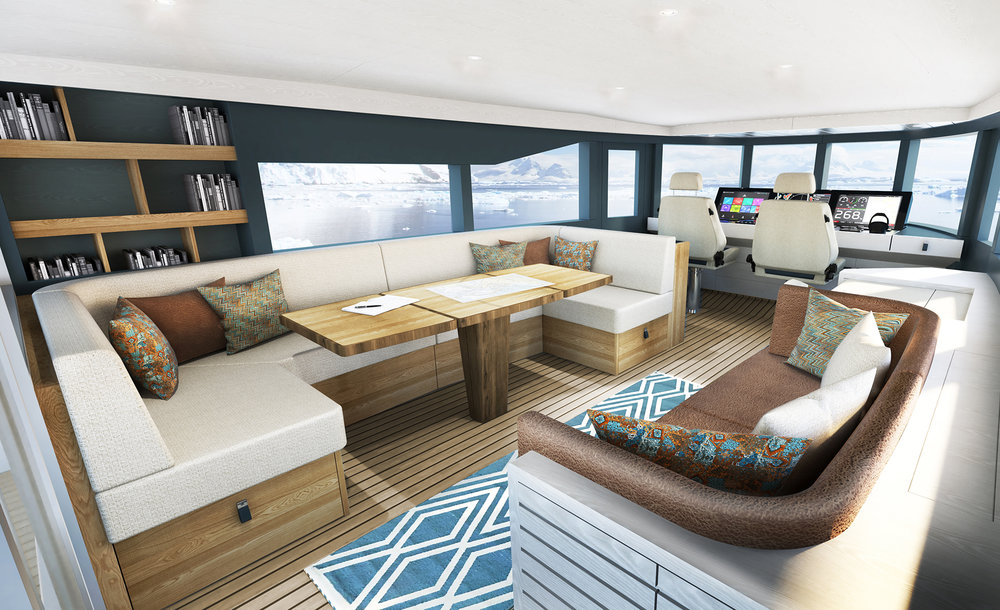 After further refinement of the hull form Arksen model is subjected to a battery of tests which include all the vessel's seakeeping behaviour. The behavioural findings and the quantitative data then feed back into the computer model to produce the final hull shape.
The ultimate aspect is the ability to recover from a 180-degree rollover. HYD has designed the Arksen vessels with this almost unique ability when they are transiting the more tempestuous regions of the globe.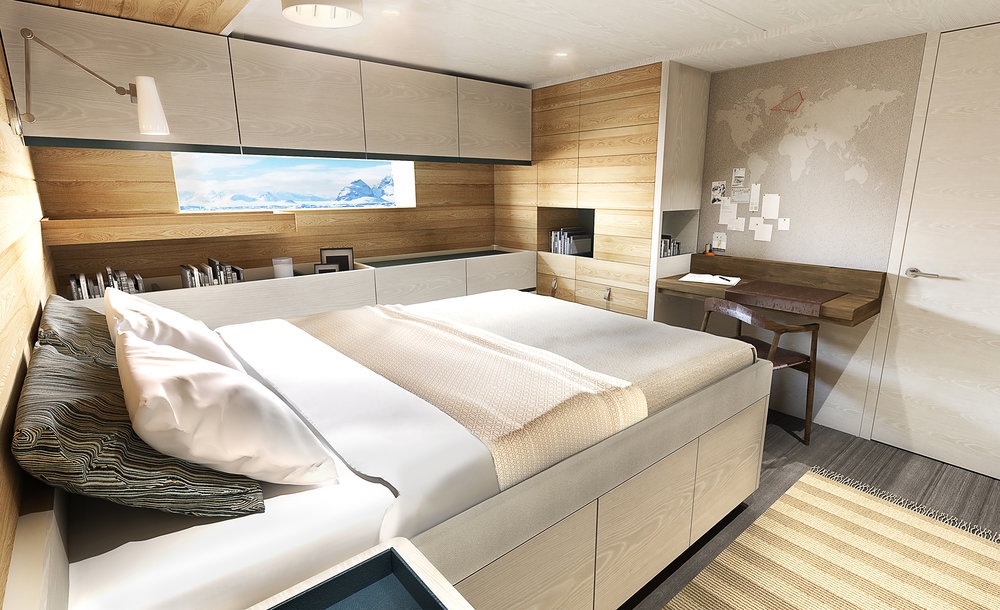 From cork walls, reclaimed wooden panels and surfaces made from recycled post-industrial plastics to the flexible and multi-use interior design, the Arksen Series are a unique force in the marine sector. Only through partnering with industry-leading companies such as Design Unlimited, Wight Shipyard Co and Humphreys Yacht Design, it is possible to achieve the goal of building Exceptional Explorer Vessels.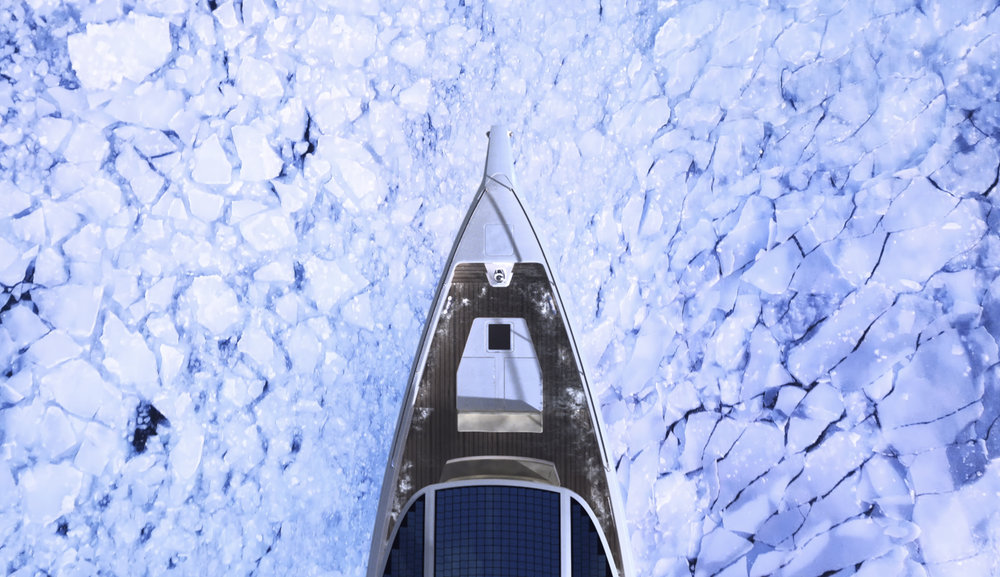 Prices, as reported, start at £4.5million ex VAT for the Arksen 70 rising to £8.5m for the Arksen 10.
@Photos via Arksen