At the beginning of 2019,
Arcadia Yachts
is one of the most active shipyards. Now it has ten units under construction.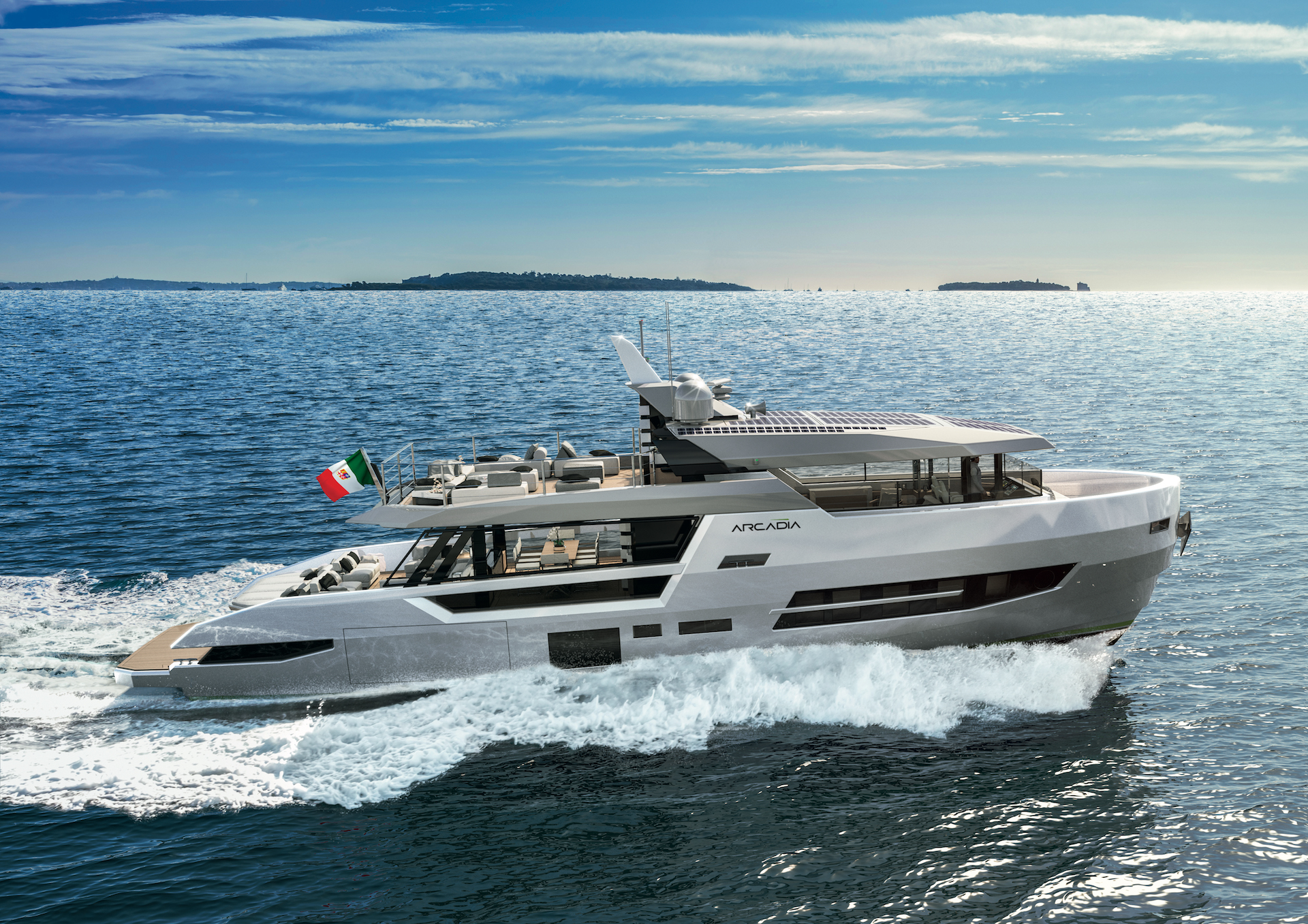 Worldwide premiere of the first Sherpa XL is scheduled on September 2019 at the Cannes Yachting Festival. Now she is taking shape on the shipyard rapidly and is entirely on schedule. To date, the shipyard has completed all carpentry work on the new Sherpa XL, as well as finishing the work to connect the hull and deck.
Last Arcadia A105 was also presented at Cannes 2018.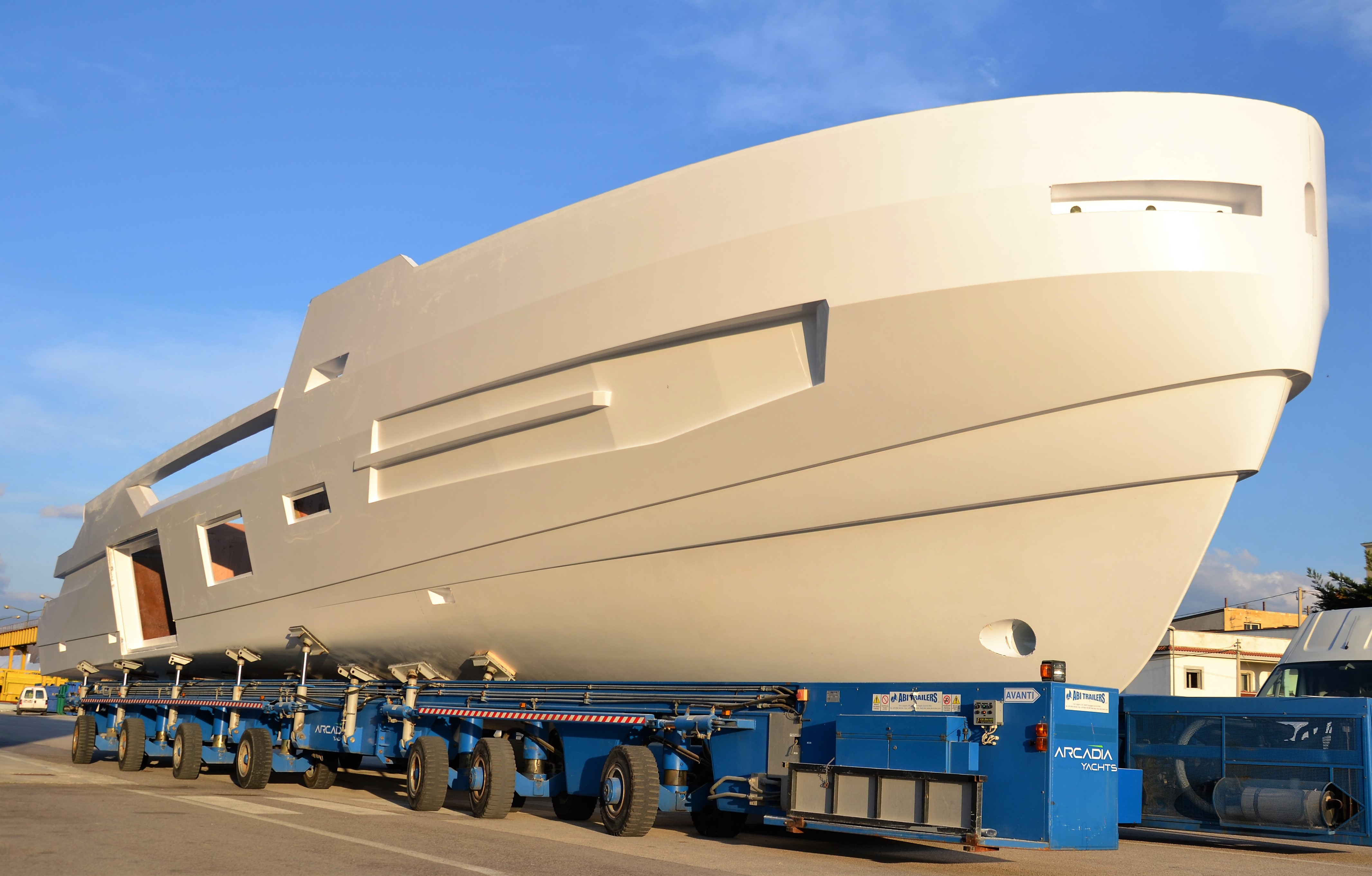 The main idea of Arcadia based on placing the owner at the heart of the project, creating the spaces that surround him exactly to begin design of how he intends to use the yacht, not starting from the shape of the hull.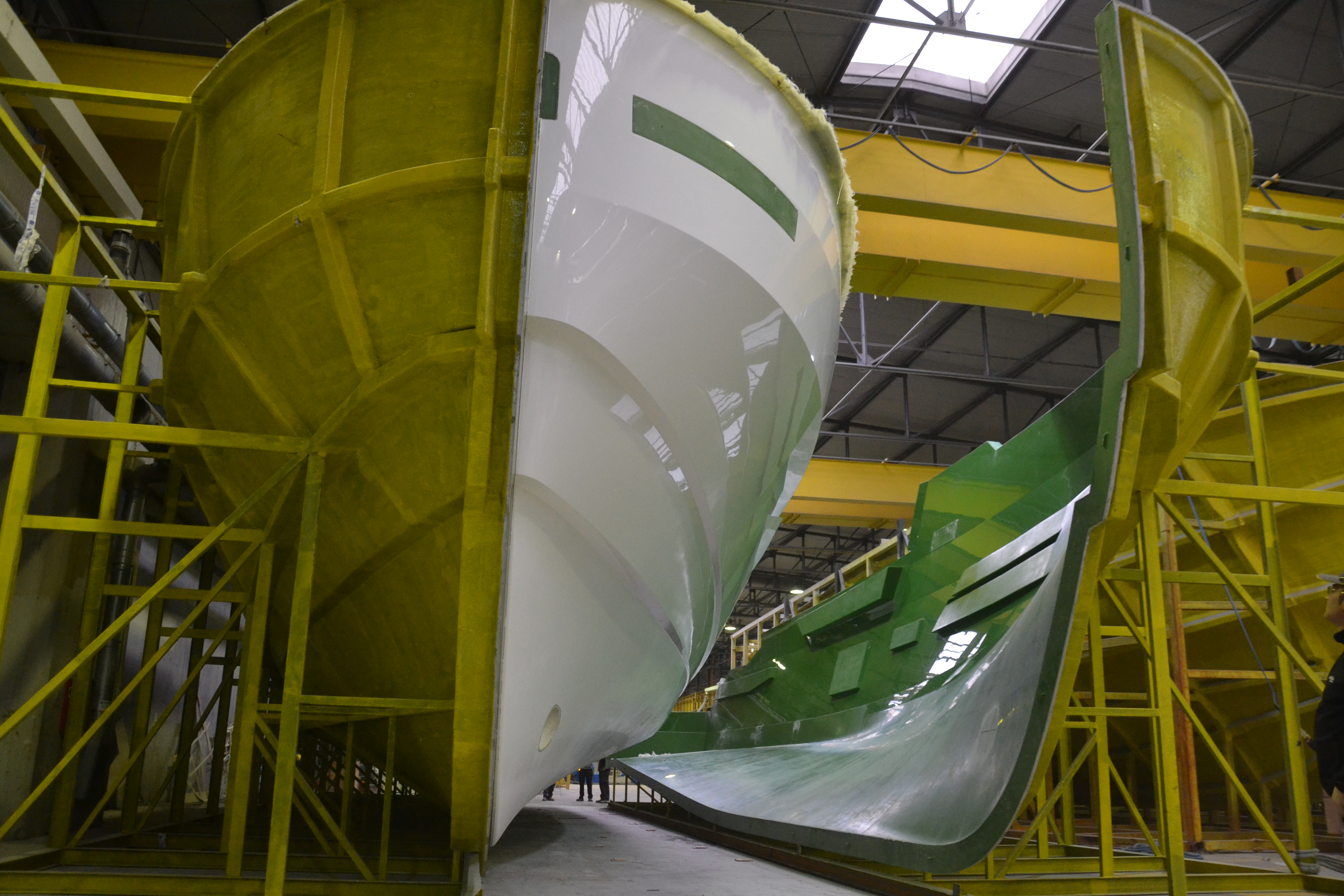 The new Sherpa XL yacht makes the best use of the areas on board. 24-metres vessel and especially of the beam, which is nearly 7 metres, offering an incredible 220 square metres of interior and exterior living space. The total union between interiors and exteriors, which highlights the relationship with the sea and the surrounding environment, is definitely the sky lounge (34 m2), where the up&down windows allow guests to enjoy the sea breeze by simply touching a button.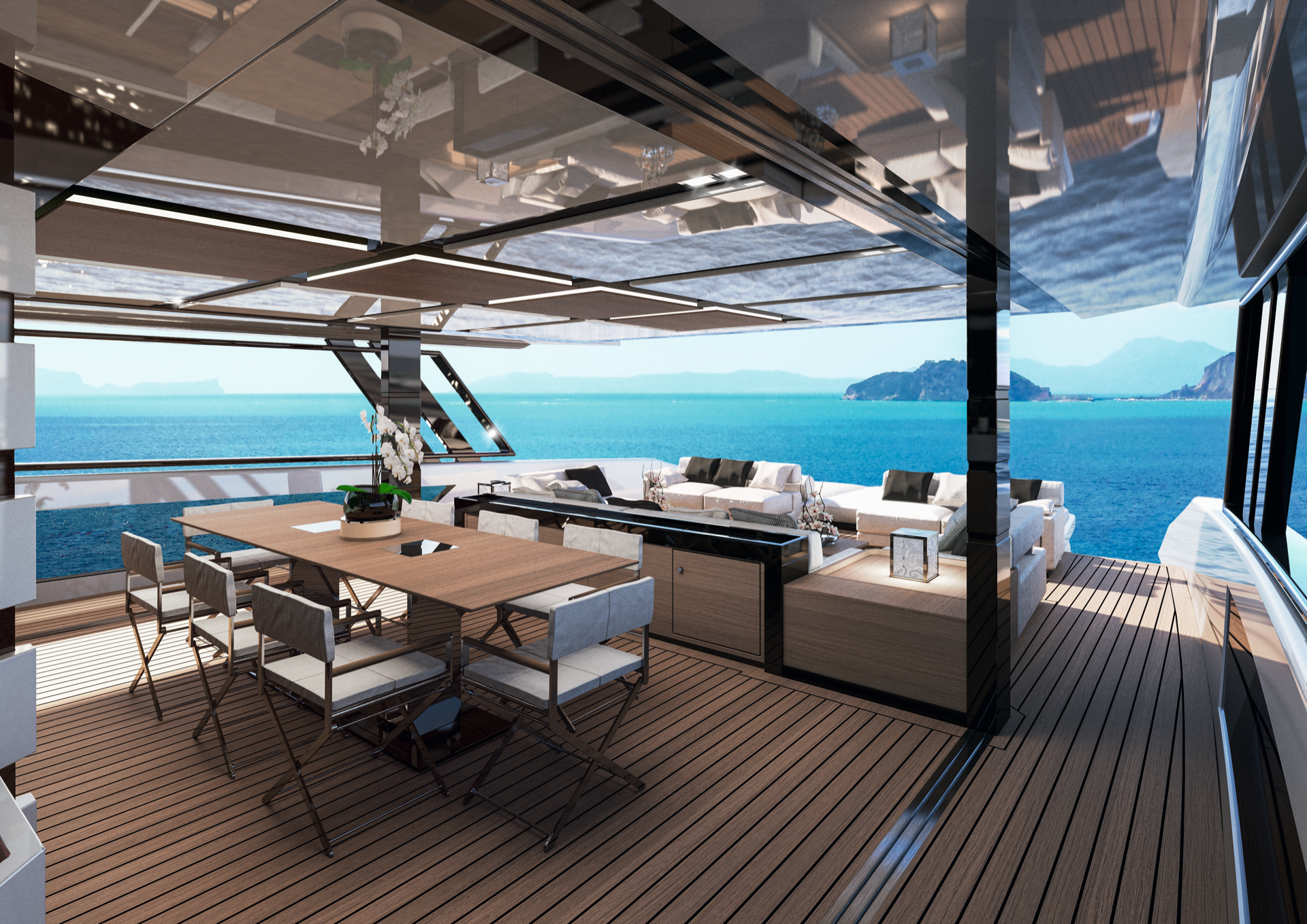 The concept of the Sherpa XL yacht, developed in collaboration with the Hot Lab design company goes around the layout of the decks. The bow decks are split to develop a central flight of stairs with small differences in height. This particular layout provides considerable space in a relatively small height, which allows obtaining interesting results with volumes.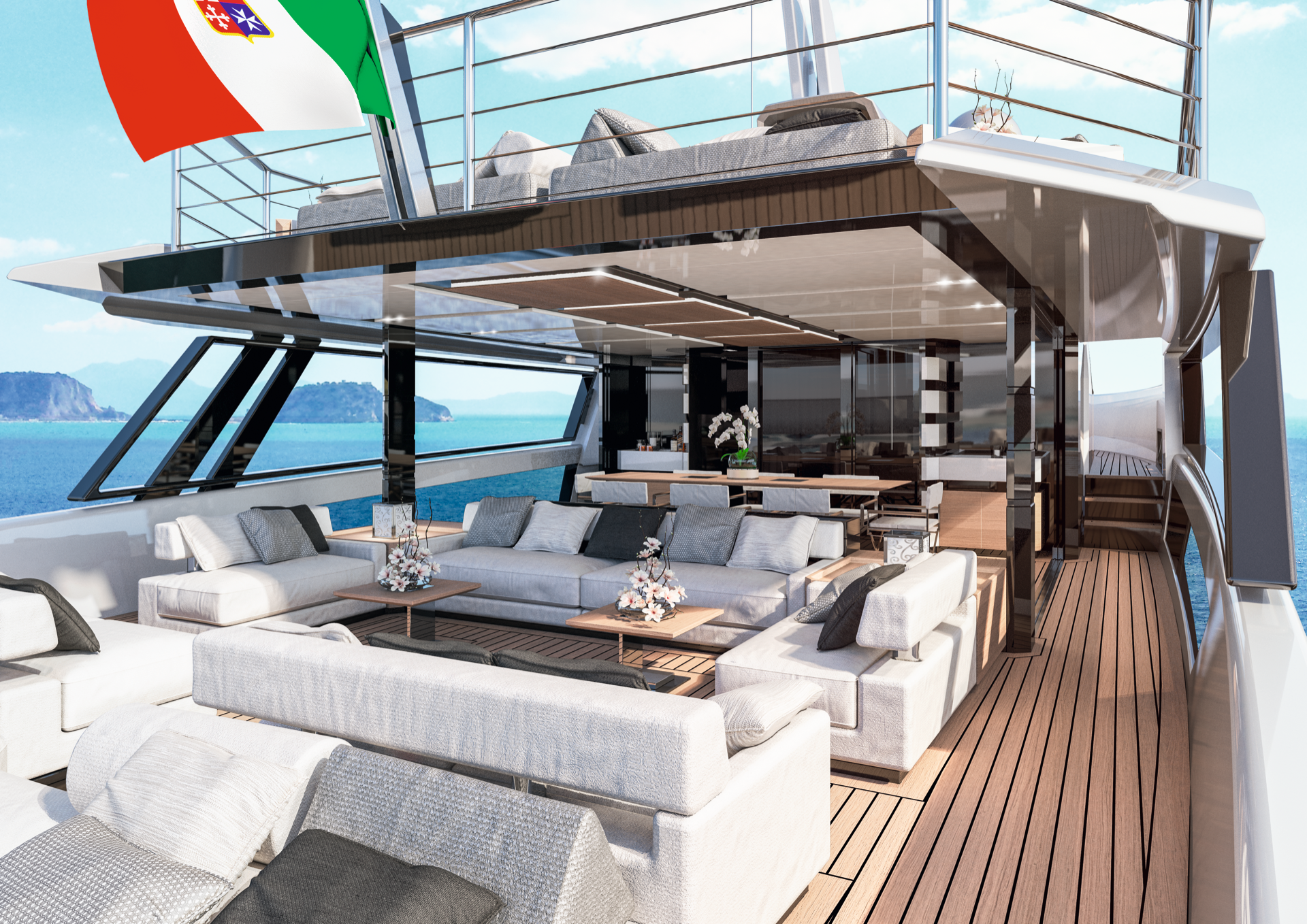 The aft cockpit is directly connected to the stern control panel that supports the sundeck, 65 square metres in size. A transversal garage is located forward of the engine room, with a side hatch that can take a tender, longer than 4m.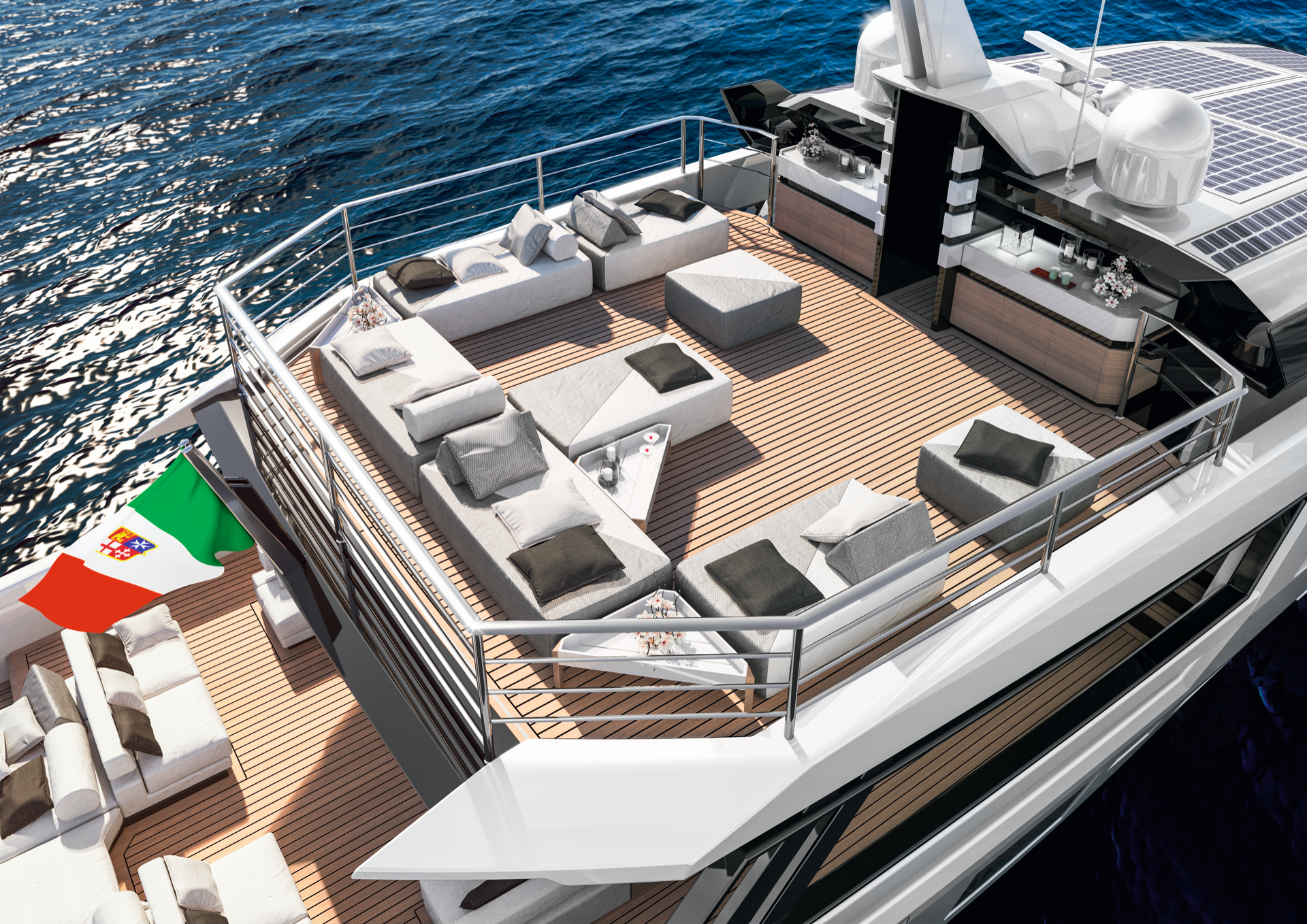 On the upper deck, with a 35 square metre sun lounge, a bar area reflects the open-air philosophy of the Sherpa XL. This area is dedicated entirely to guests and their privacy without a traditional exterior helm station.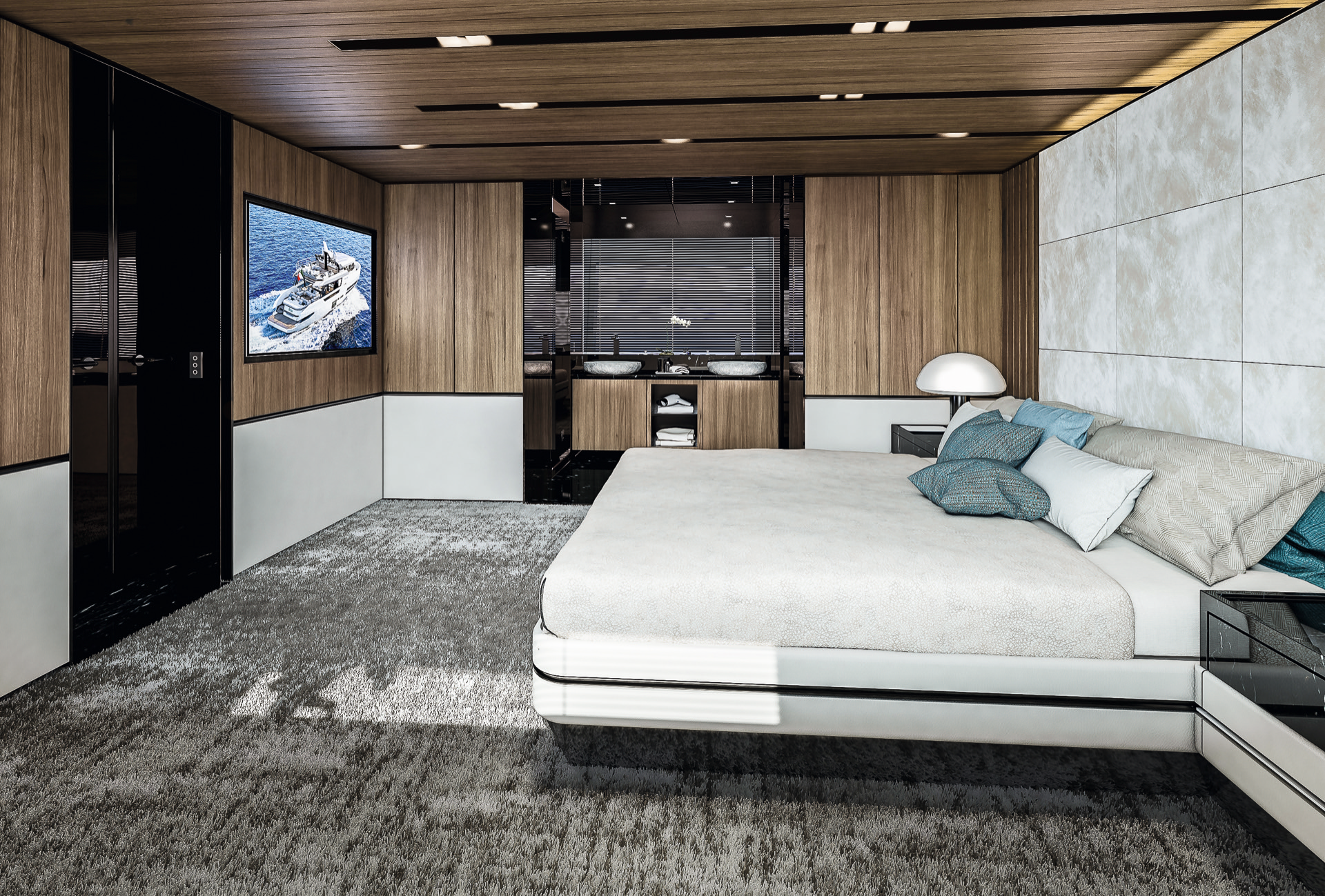 Sherpa XL was designed with a four or three cabin layout. The specific corridors and rooms for the crew provide guests with a level of privacy that is typical of larger yachts. The master suite extends into the bathroom, with no dividing partitions, which allows the owner to enjoy large, open space and full of light.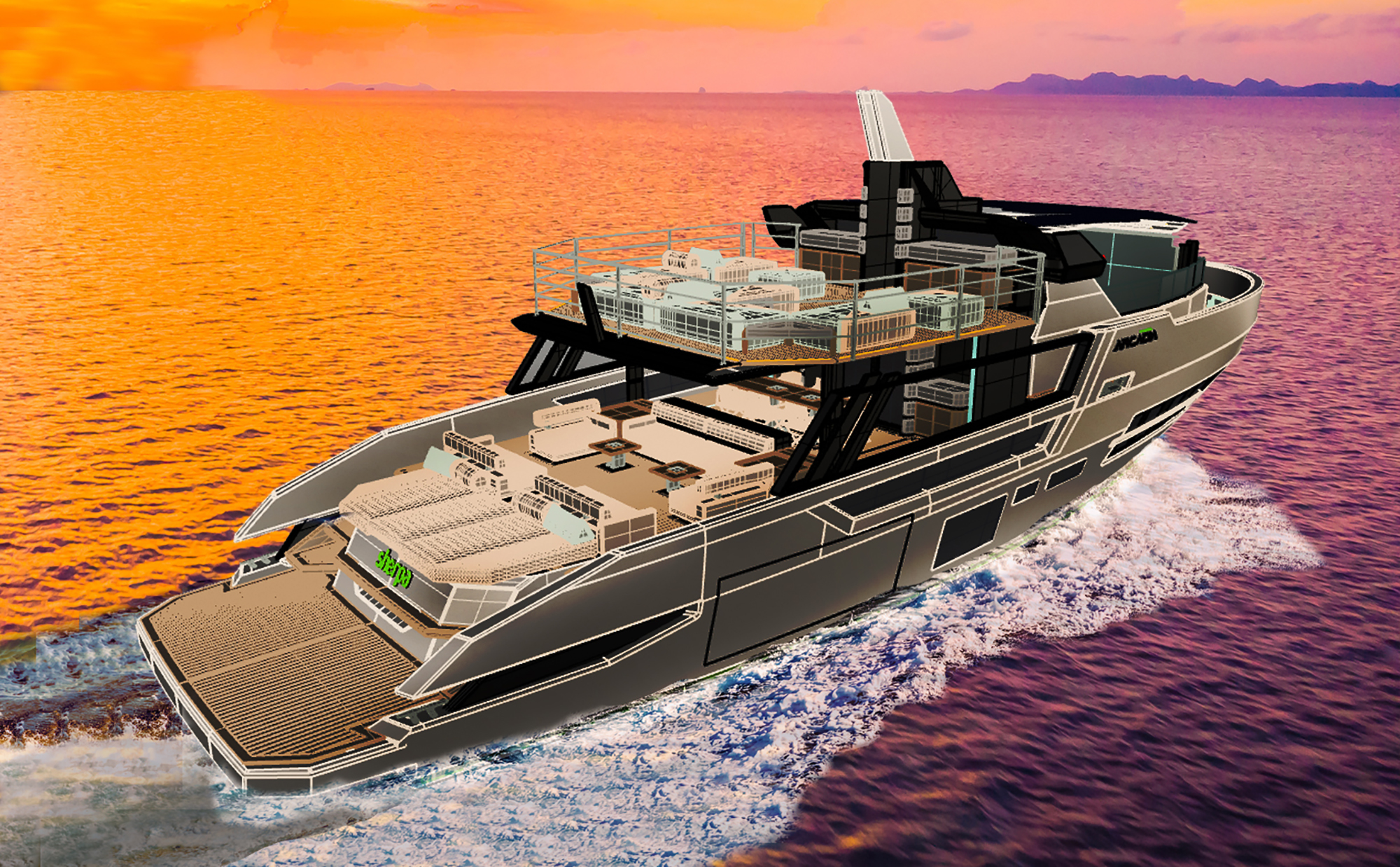 The yacht can reach a top speed of over 20 knots. If the speed is kept at 10 knots, the vessel's autonomy is over 1,500 miles. Sherpa XL is equipped with solar panels, which sufficient to power all on board systems except for the air conditioning and equipped with standard engines twin Volvo Penta IPS 1050hp.
@Photos by Arcadia Yachts