During the last year, the 62-metre CRN 138 superyacht has been a unique masterpiece work-in-progress at the Italian shipyard´s Ancona facility.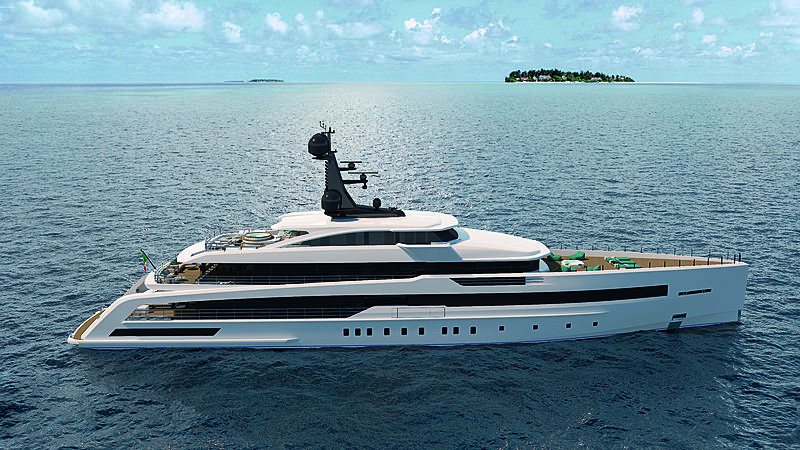 Her stylish interior was created by Pulina Exclusive and Dutch design studio Omega Design. After taking a first look at the sporty lines of this eye-catcher last summer, it was obvious that the 138 would cement CRN's strong position in the business. Italian CRN, which is the part of the Ferretti Group, shared some fresh insight details of her interior.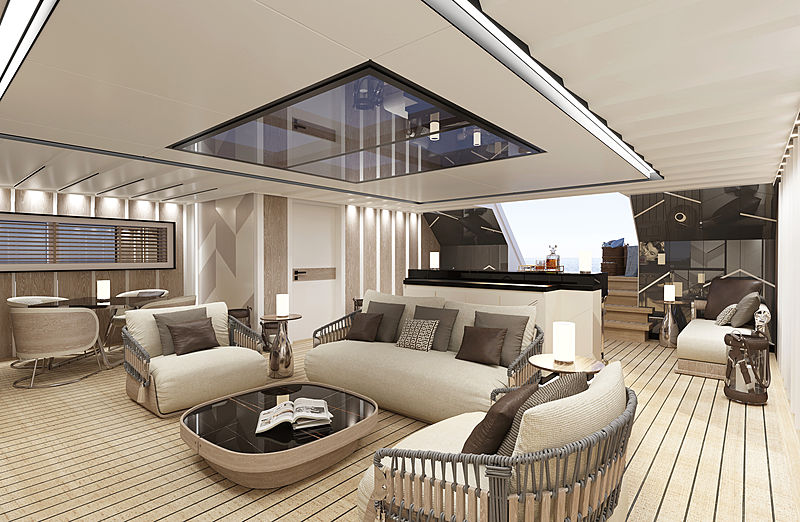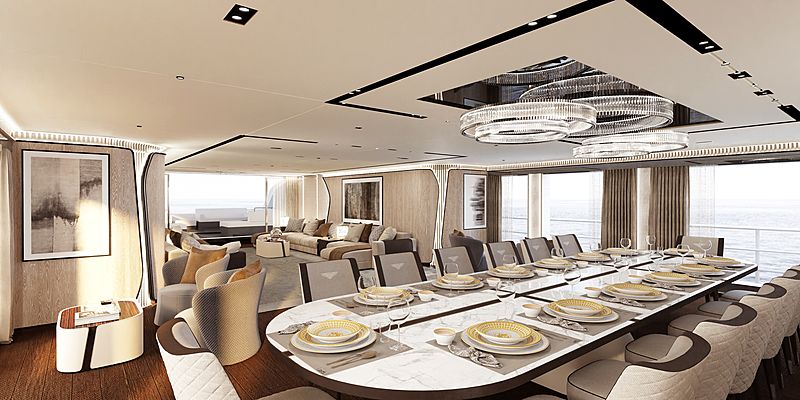 One of the key trademarks of the boat is her distinctive zest for the onboard lifestyle. CRN 138 was created with an idea of long-living onboard of the owner, his family, and friends. The yacht's generous social places allow up to 14 guests to mingle with comfort and being able to spend some alone time on their own.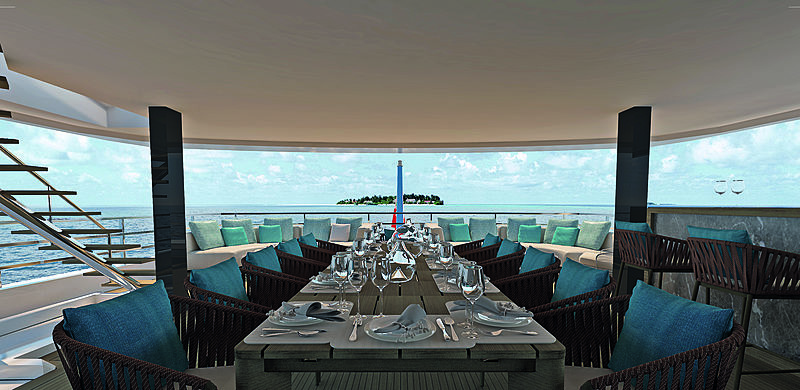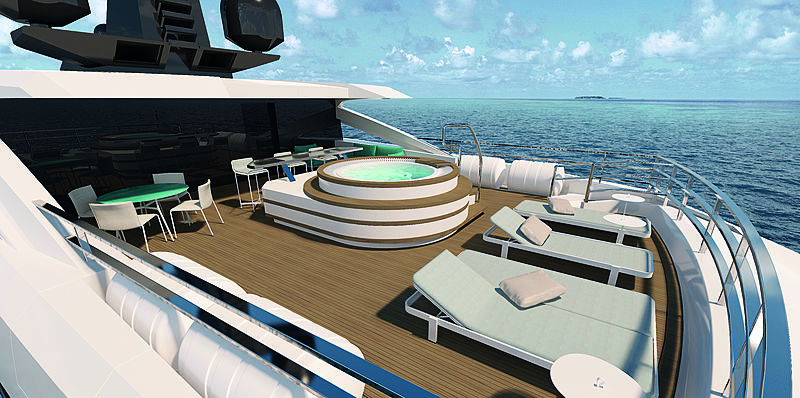 Her interior is combining comfort and elegance. A sophisticated design and atmosphere are created through the use of exquisite woods like pine and oak, complemented by Sahara Noir marble.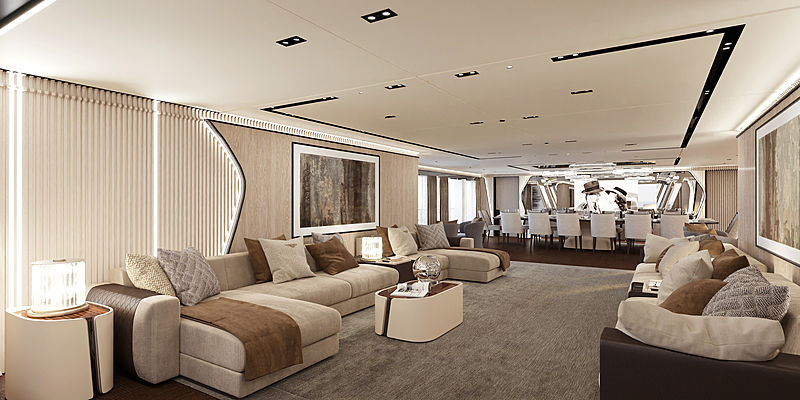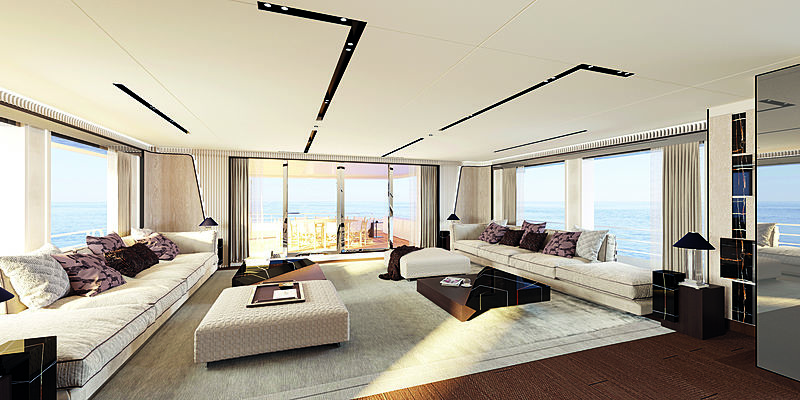 The master suite comes with 180-degree windows and a double bathroom with an outdoor view. The close-by outdoor lounge area can be used for a spa pool zone or a dining area with a tatami table - secluded from all views.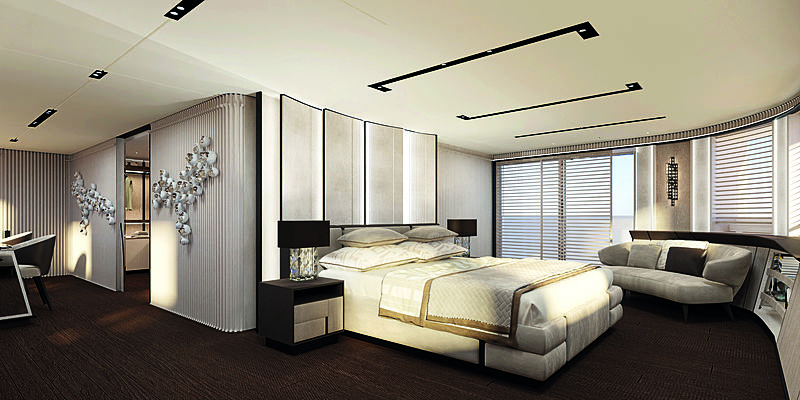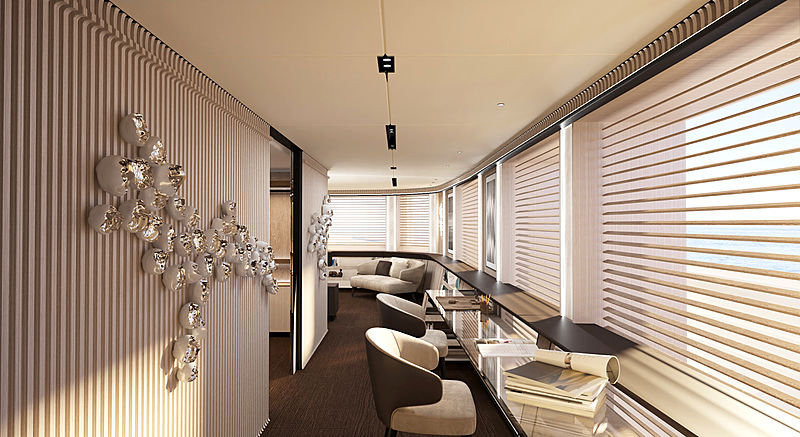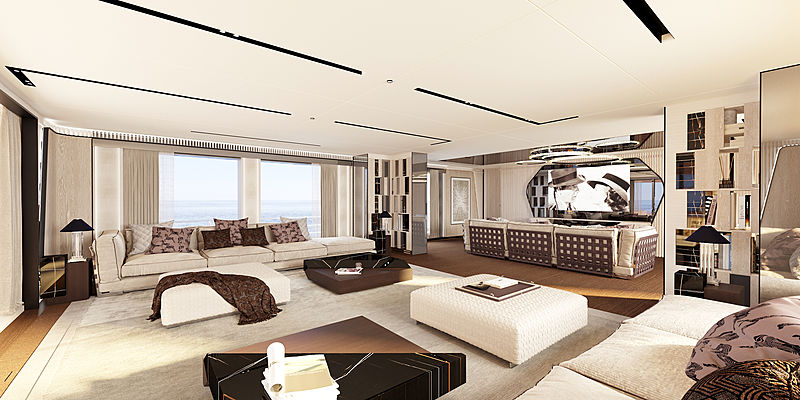 Stefano de Vivo, Chief Commercial Officer Ferretti Group and CRN Executive Board member commented:
We start with a blank sheet and make sure the client's talent, vision and inspiration are transformed into an initial design. Then, over time, it evolves as it is reworked and refined by our in-house teams.