The Berlin-based design studio 3deluxe unveiled a new superyacht concept VY.01 at the
Monaco Yacht Show 2021
. The zero-carbon yacht is available for purchase as an NFT on the auction platform SuperWorld.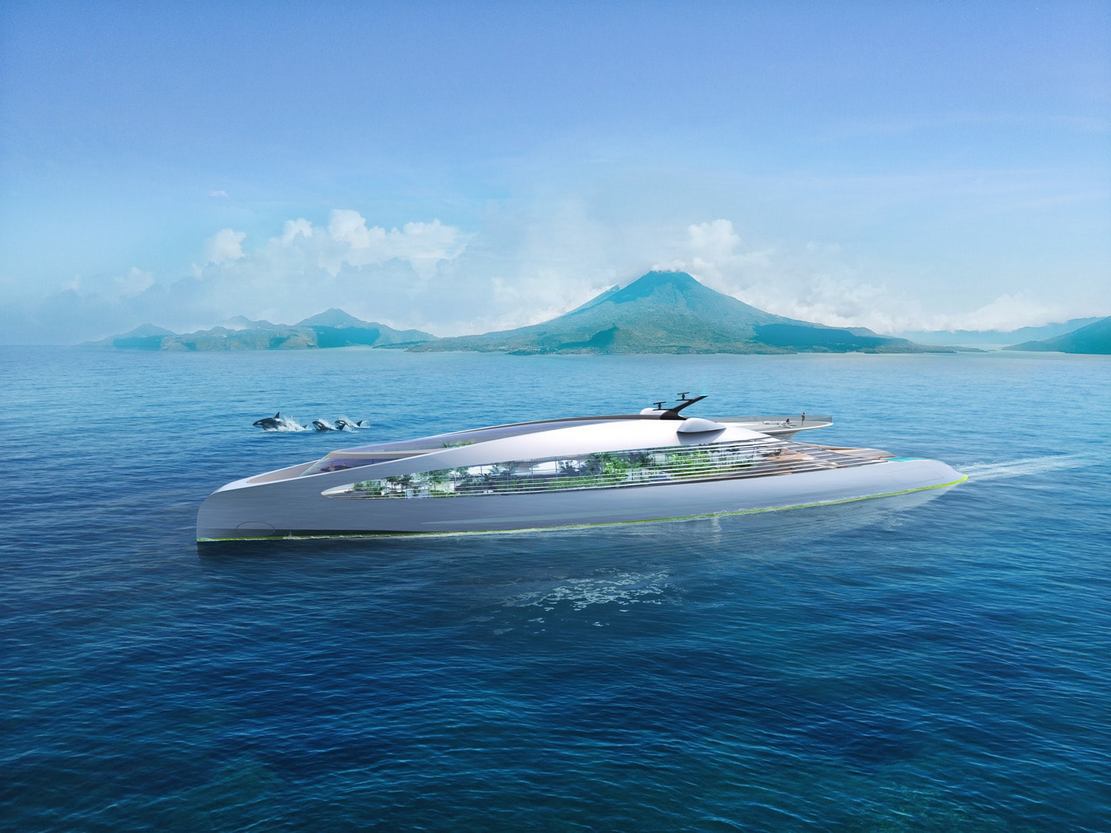 The aim behind the concept was to develop the zero-carbon superyacht. The concept features a seawater desalination system, powered by solar panels, for the watering of the greenhouse. Healthy food can be cultivated on board – the yacht has its own green and vegetable gardens.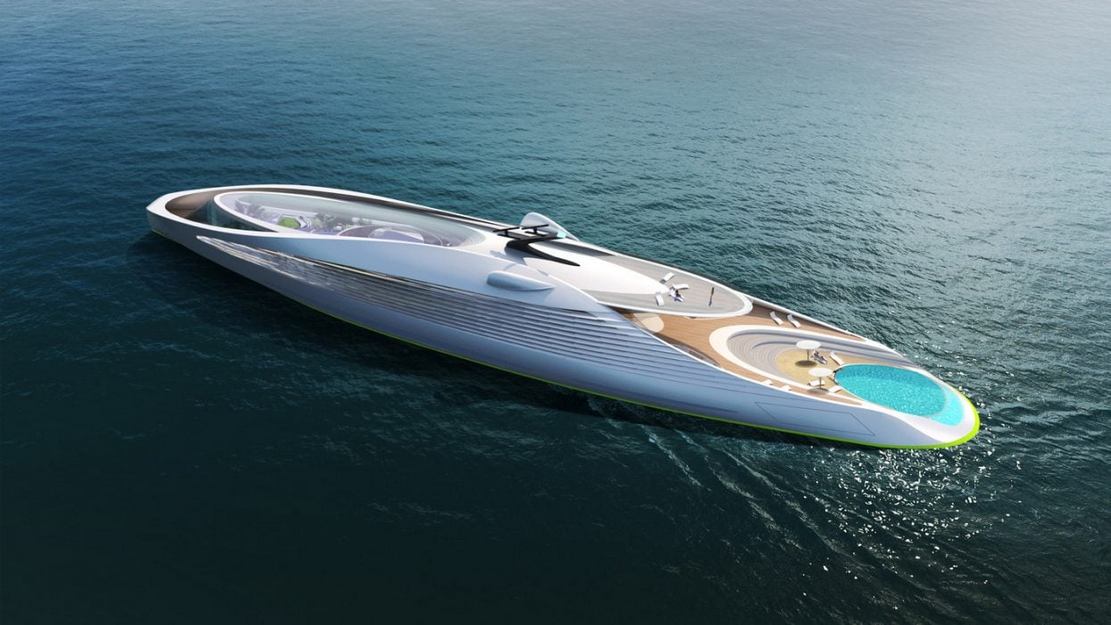 The interior of the 110m yacht also sets new standards and corresponds to the visionary, nature-oriented philosophy of the project: a light-suffused, loft-Iike space forms a spacious room continuum made up of a greenhouse. Lounge living space, kitchen, bar and vegetable garden. Luxury is rewritten entirely, with natural surroundings replacing acrylic glass and brass. The master cabin is an open-topped space within a greenhouse with a sky view.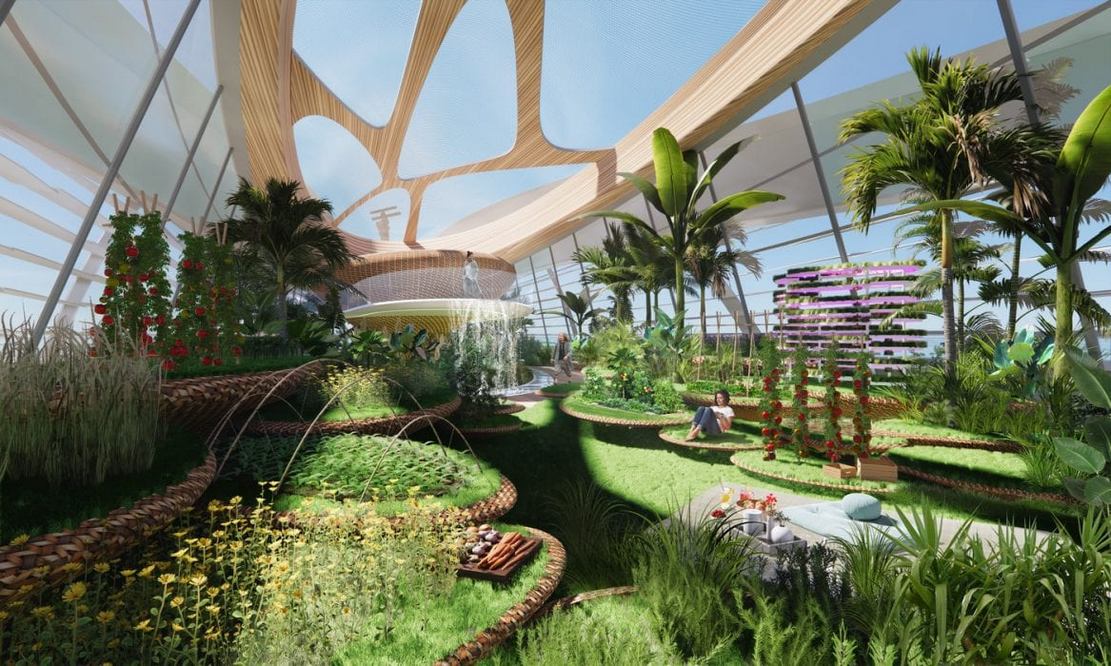 The spacious open and close interior also corresponds to the modern design concepts.
The most attractive and progressive key technology for zero-carbon propulsion of cruise ships and yachts is currently considered to be fuel cells driven by hydrogen.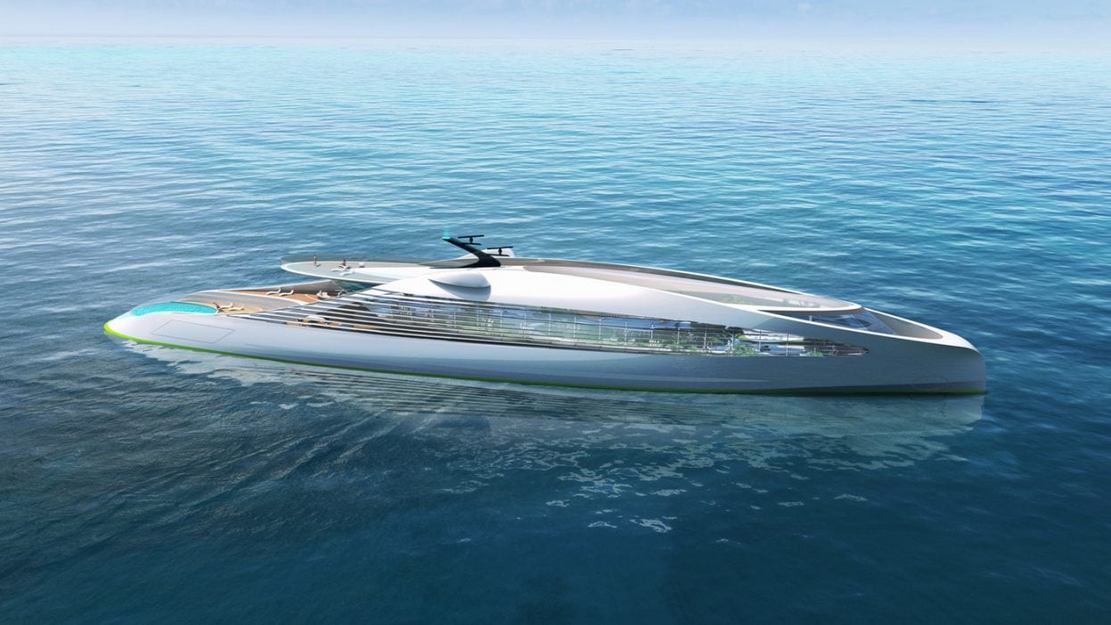 The silent electric engines also avoid any noise pollution. The construction of a yacht is planned to be emission-free and sparing in its use of resources as possible.
Credits: 3deluxe