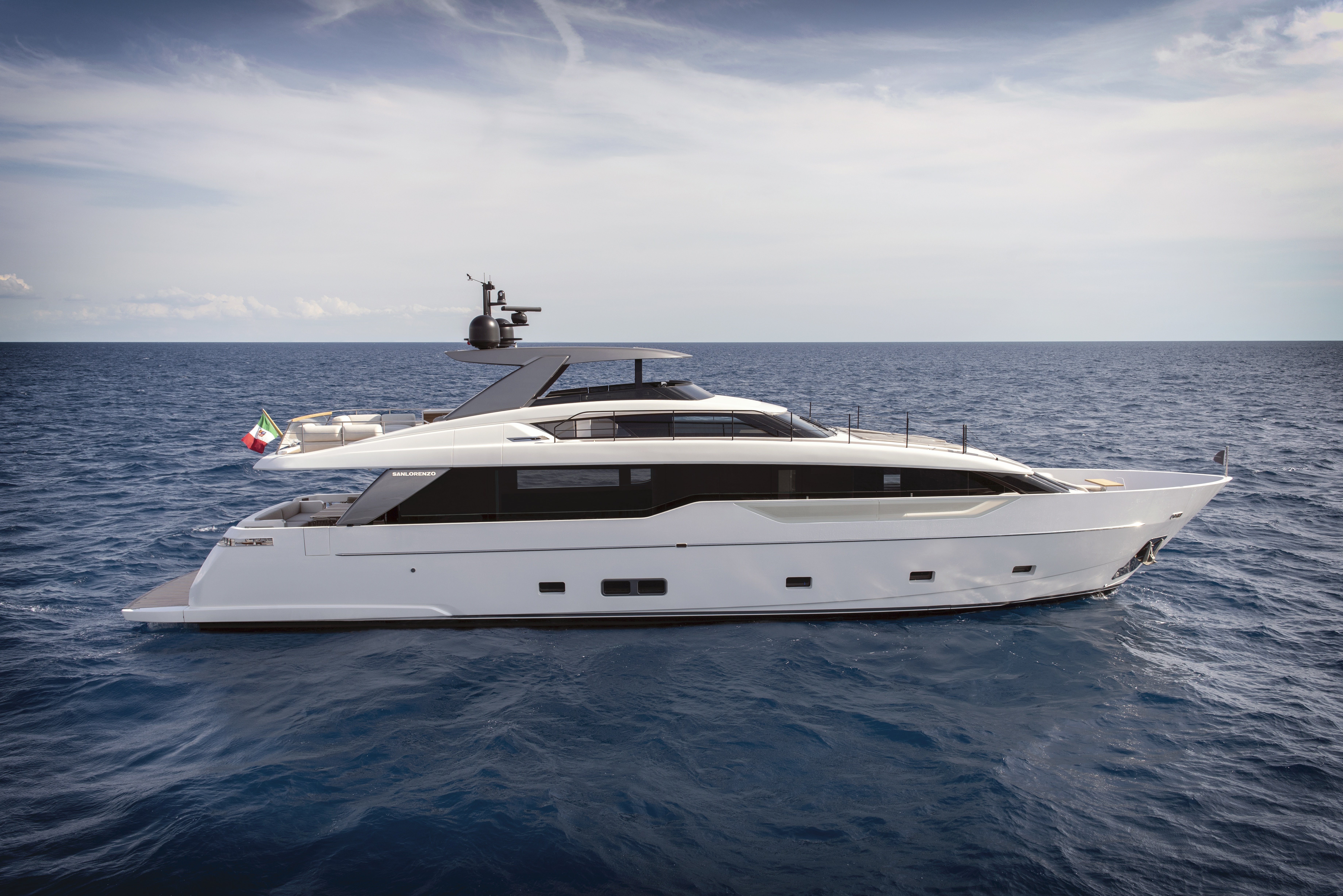 "SL120 and SL90A represent further confirmation of a path – which began with the introduction of the SL102 and now consolidated with the presentation of these new models – of exploration of the field and the concept of asymmetry, which has allowed us to redefine the way of inhabiting the vessel. The spaces and fluxes of life on board have in fact been redesigned in a different key, offering the opportunity to perceive the sea from new and dynamic perspectives, which are constantly changing as you move around on board. This extension of the asymmetric range is today also a further affirmation of credibility not only from a design point of view, but also from a commercial point of view, demonstrating how research into lifestyle concepts is as topical as ever and able to positively influence the rationale of the market," says Bernardo Zuccon about the asymmetrical models.
Let's take a close look at the SL90A. The innovative layout of the 27.6m model retains only the starboard side of the bridge and eliminates the port side, which is moved to the roof of the structure, enlarging the salon on the main deck and allowing for more space and luminosity with full-height lateral windows, which on the port side directly face the sea.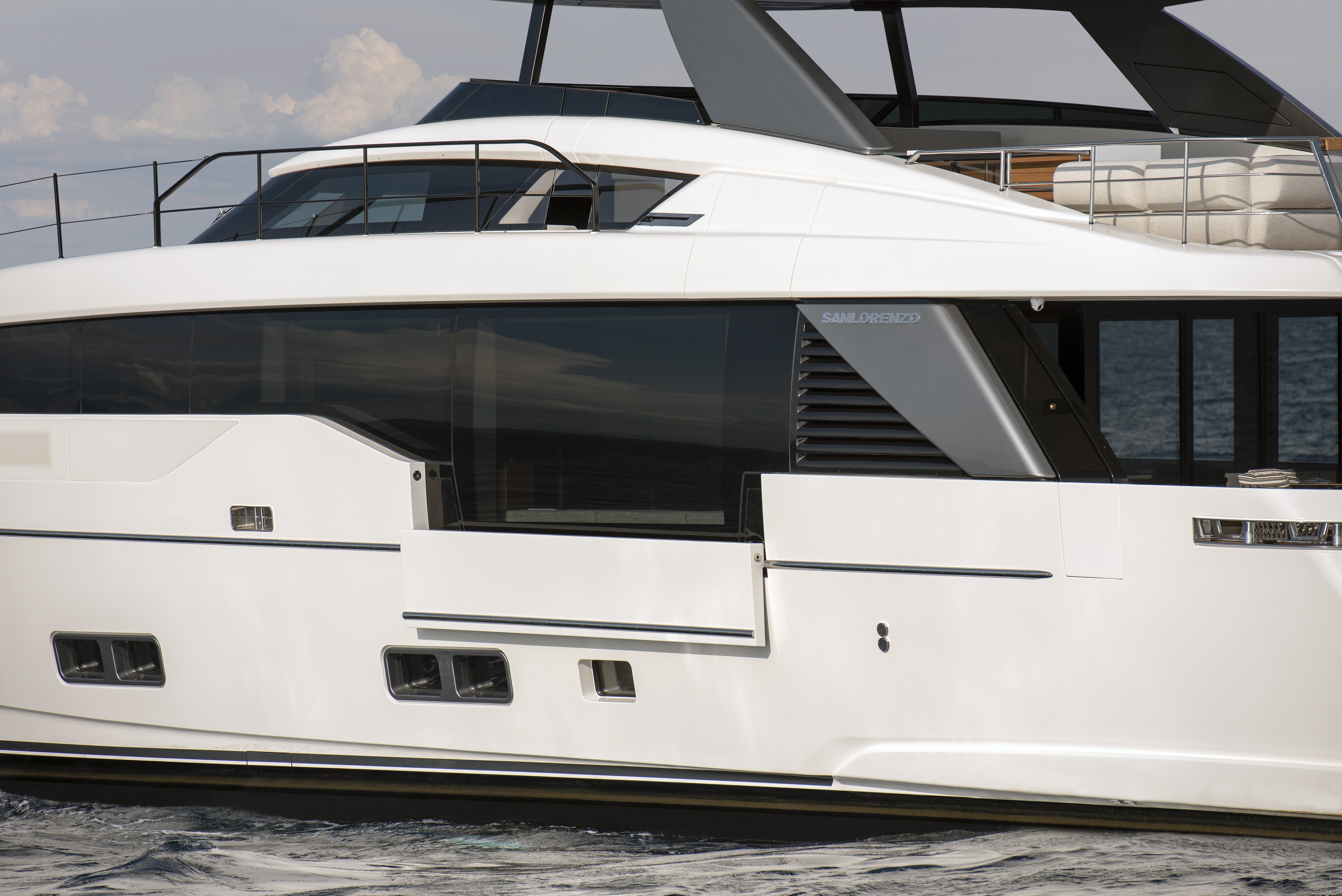 The asymmetrical configuration allows for a layout with the owner's cabin and main deck salon on the same level, a solution normally found on larger yachts. The owner's cabin benefits from a dedicated access to the bow area, while the fly bridge and the bow area are connected to each other and welcome a sundeck integrated into the full-beam superstructure. She can accommodate eight guests on board. Two twin MAN V12 diesel engines allows her to reach a top speed of 29 knots and an economical cruising speed of 11 knots.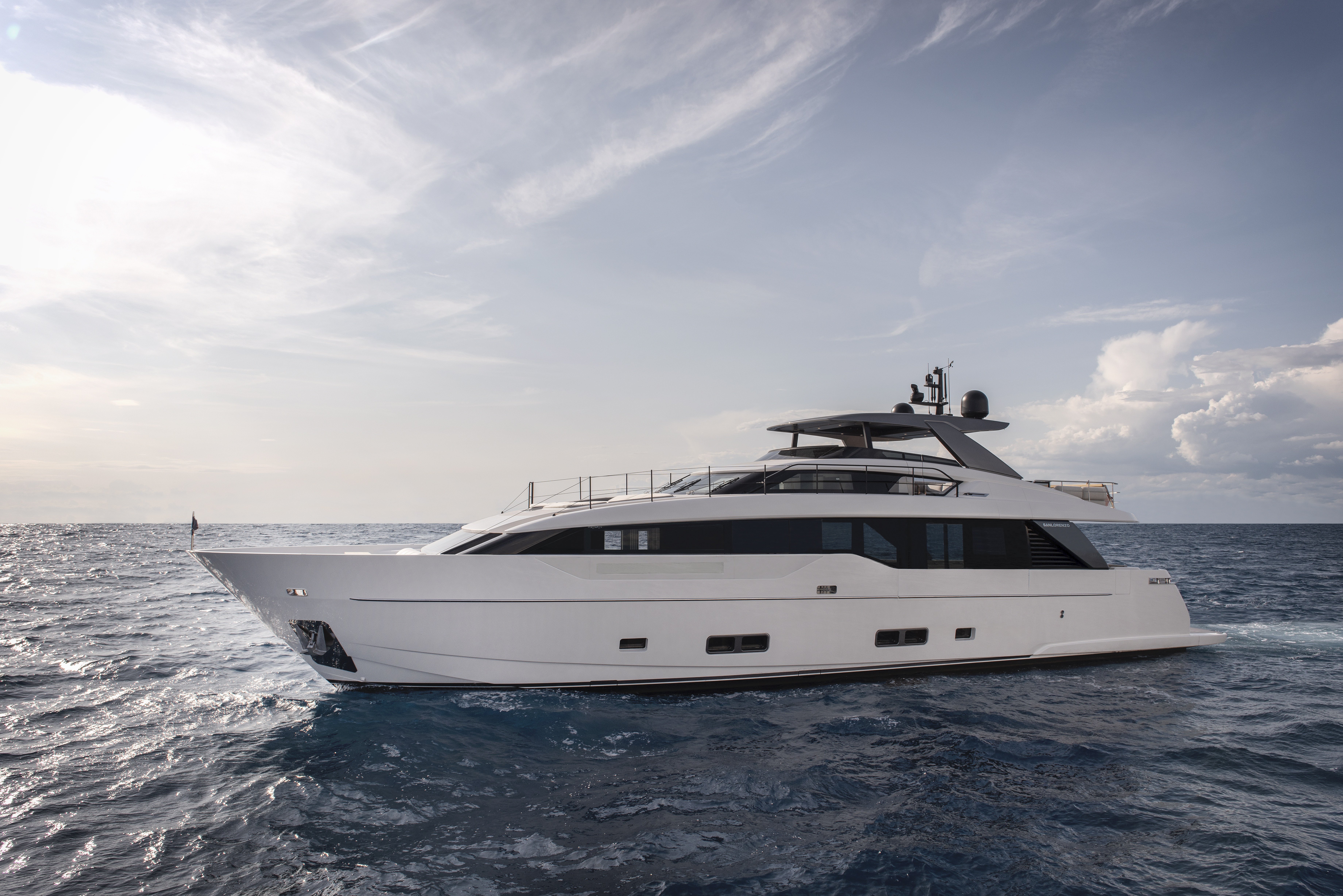 Sanlorenzo
was founded in 1985 in Viareggio by yacht builder Gionvanni Jannetti. In 2005, Massimo Perrotti became the majority shareholder in the shipyard. Sanlorenzo builds yachts ranging from 28.60 to 62 meters in length.
Credits: Sanlorenzo