The debut of the 33 meter
SP110
happened at the Cannes Yachting Festival. She was unveiled on the water as part of a gala event. Far more, then, than the unveiling of the 2022 innovations of the Sanlorenzo and Bluegame brands – the
SD90s
, the BG54 – which, for a few hours during the evening, left the stand in the Vieux Port to introduce themselves, accompanied by engaging music, to the guests gathered on the quay of the Majestic.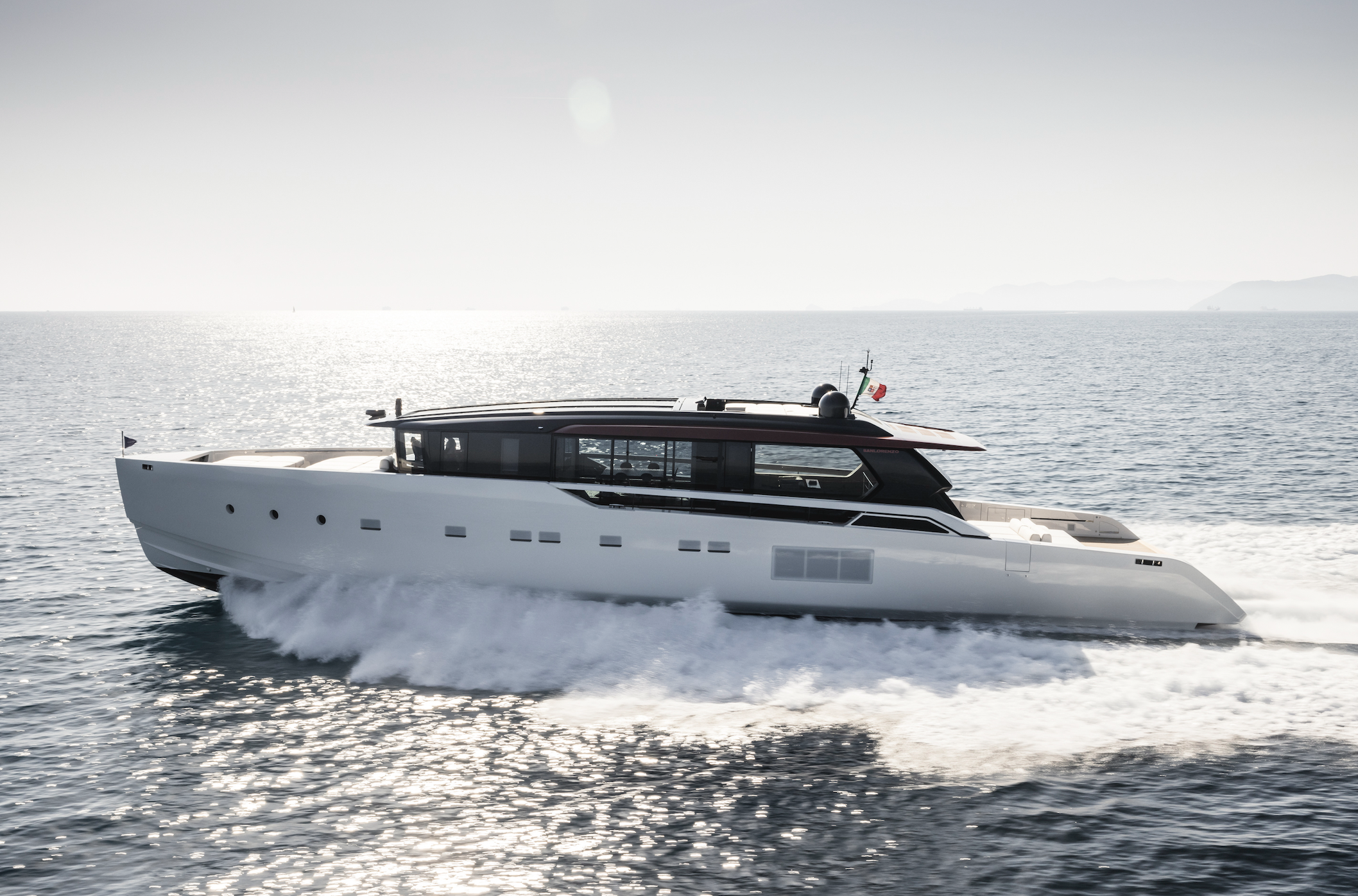 With the new SP110 model, the first open coupé in the history of Sanlorenzo, the company enters the world of sports yachts. SP110 is created by Studio Zuccon International Project (exterior lines), Piero Lissoni (interiors), under the supervision of Tilli Antonelli. The first hull was launched in May and has been named Almax.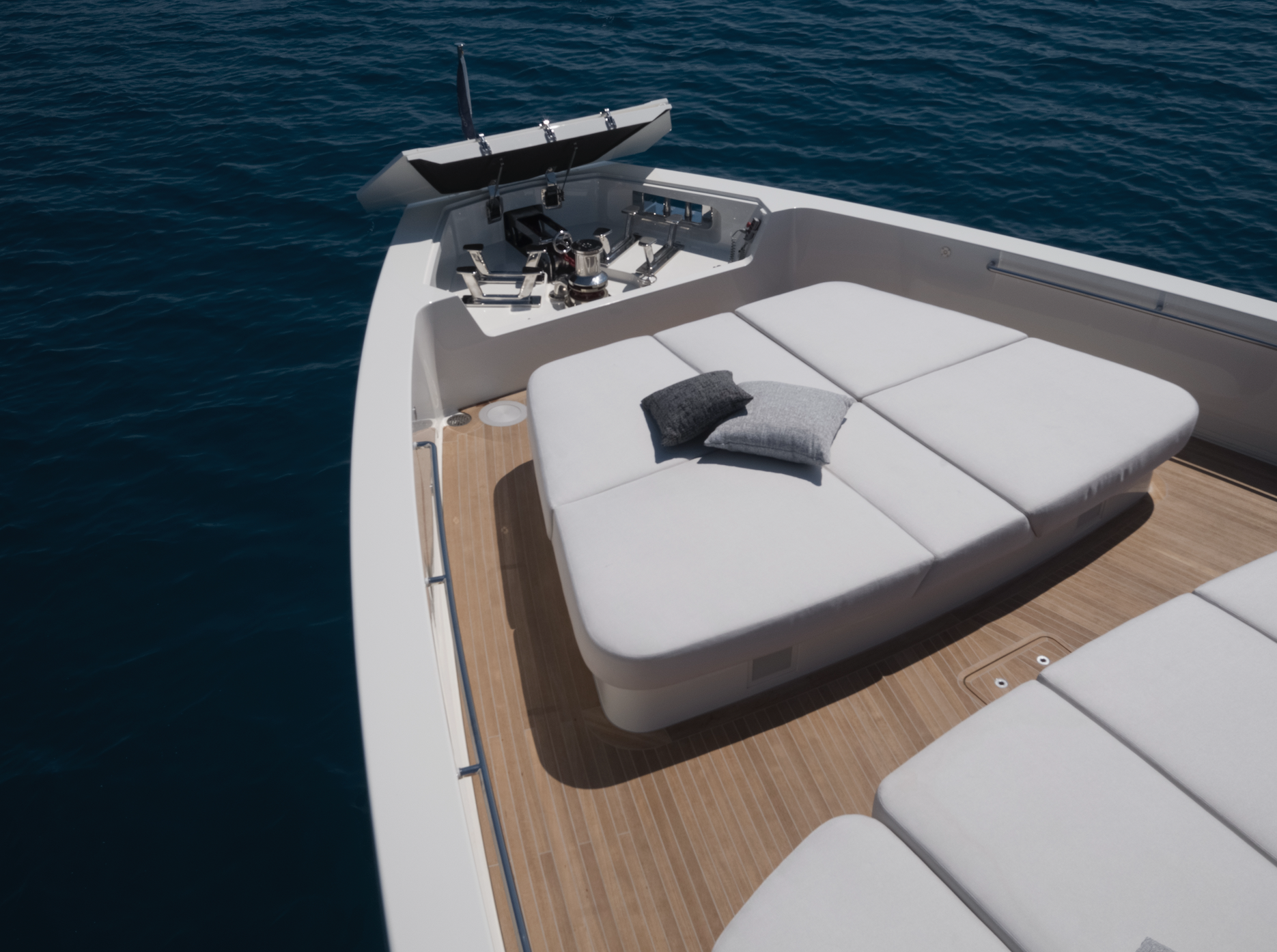 The first yacht in the SP – "Smart Performance" range, the SP110 aims to guarantee high performance with maximum energy efficiency thanks to a fractional propulsion system consisting of three significantly smaller engines with an optimal power-to-weight ratio. The use of various weight-saving solutions, such as the use of lightweight materials, further optimizes consumption and performance.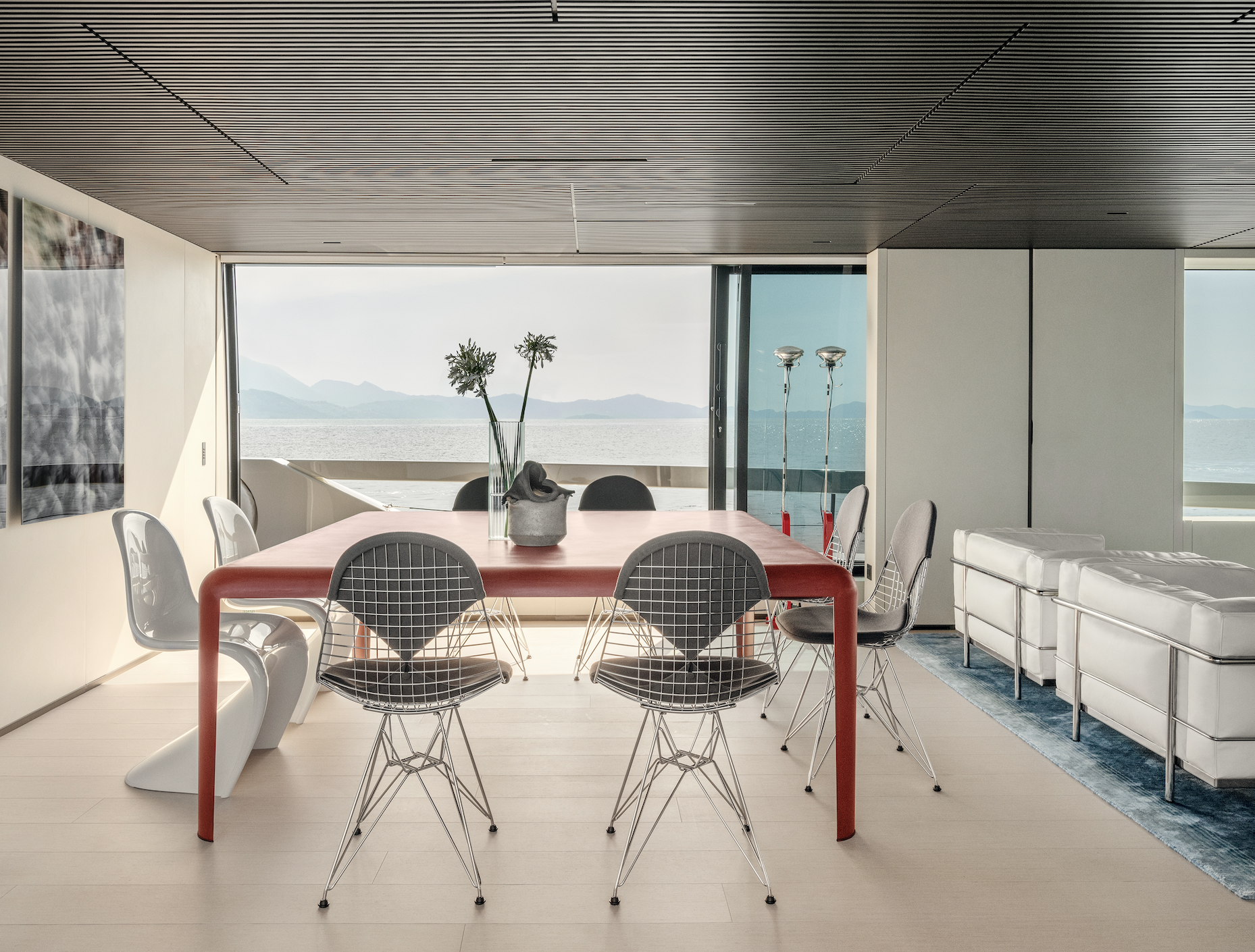 Fundamental to the realization of the SP110 is the hull design by Marco Arnaboldi, optimized for use with hydro jet propulsion, and as central to its sustainability: the boat is equipped with an energy recovery system that uses monocrystalline solar panels.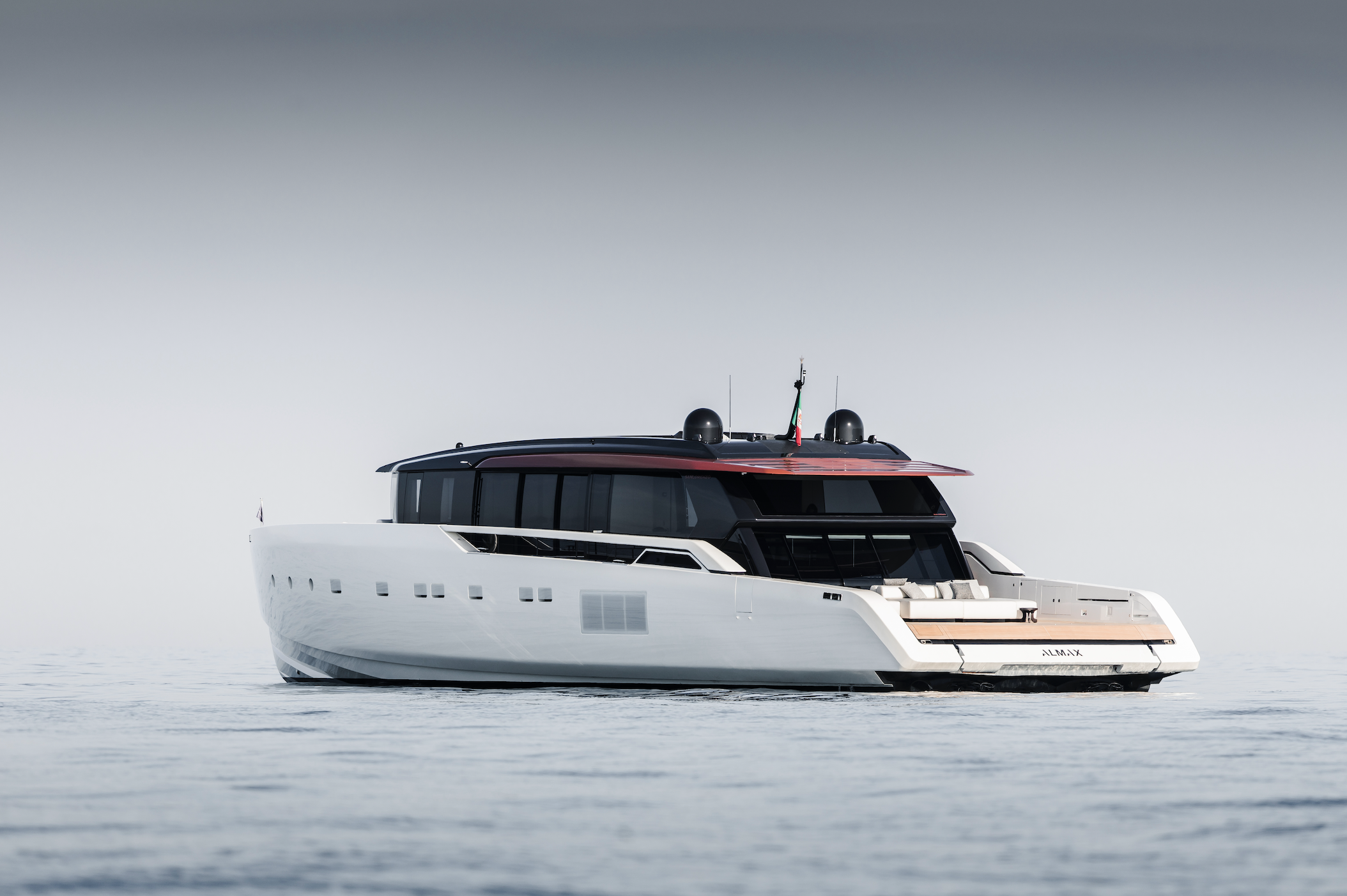 The Zuccon International Project interprets the exteriors by creating new stylistic features that strongly identify the new range, while maintaining continuity with Sanlorenzo's tradition. The strong emotional character of this vessel is emphasized by its unusual shapes, its proportions, its aerodynamic lines, as well as by the livery, which departs from the shipyard's more traditional colors to draw closer to the more characteristic colors of sports boats.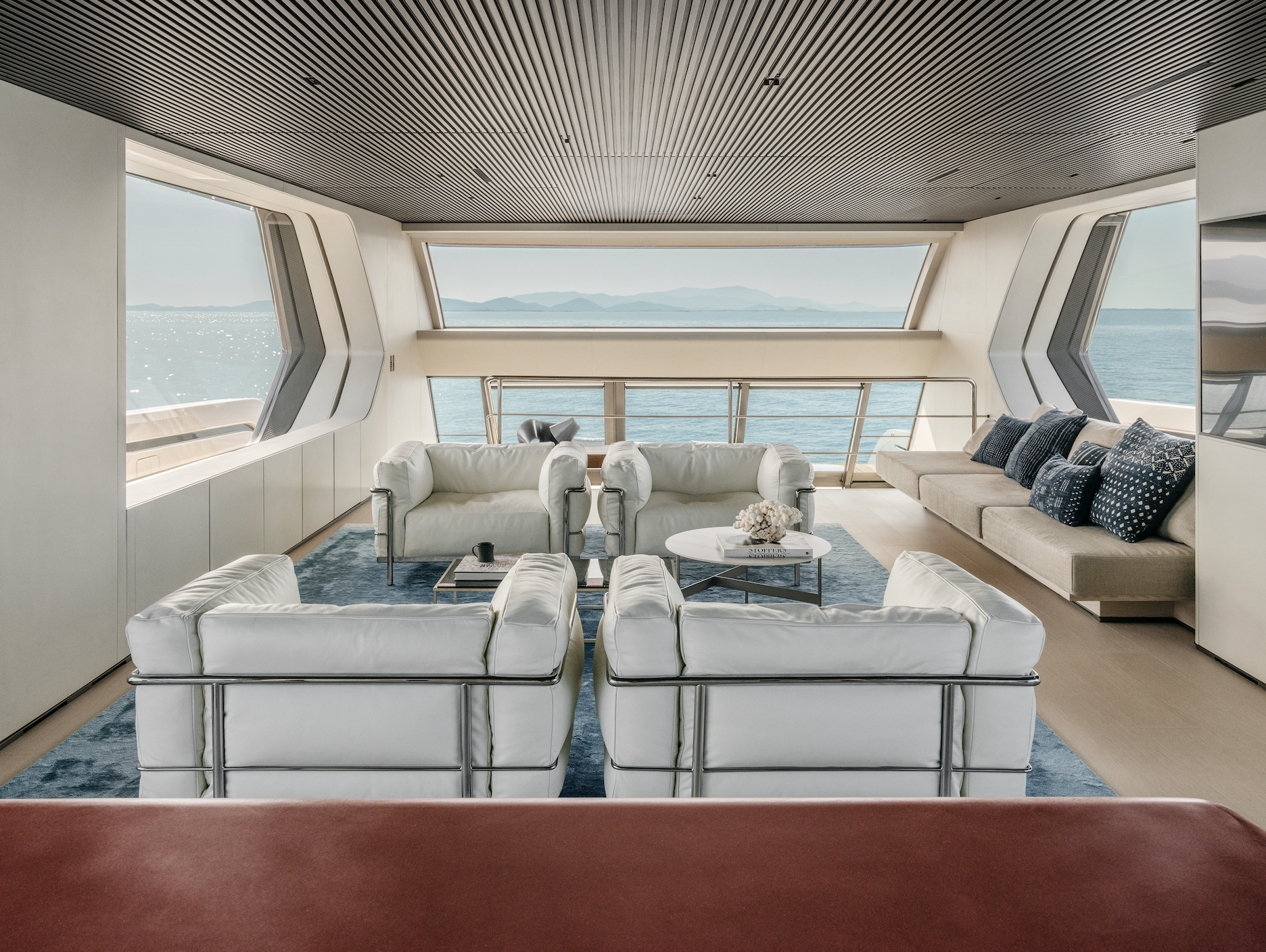 SP110 is a two-deck yacht that features an unprecedented layout, consisting of large surfaces that can be used in a variety of ways, for an unequaled interior and exterior liveability on a yacht of this type.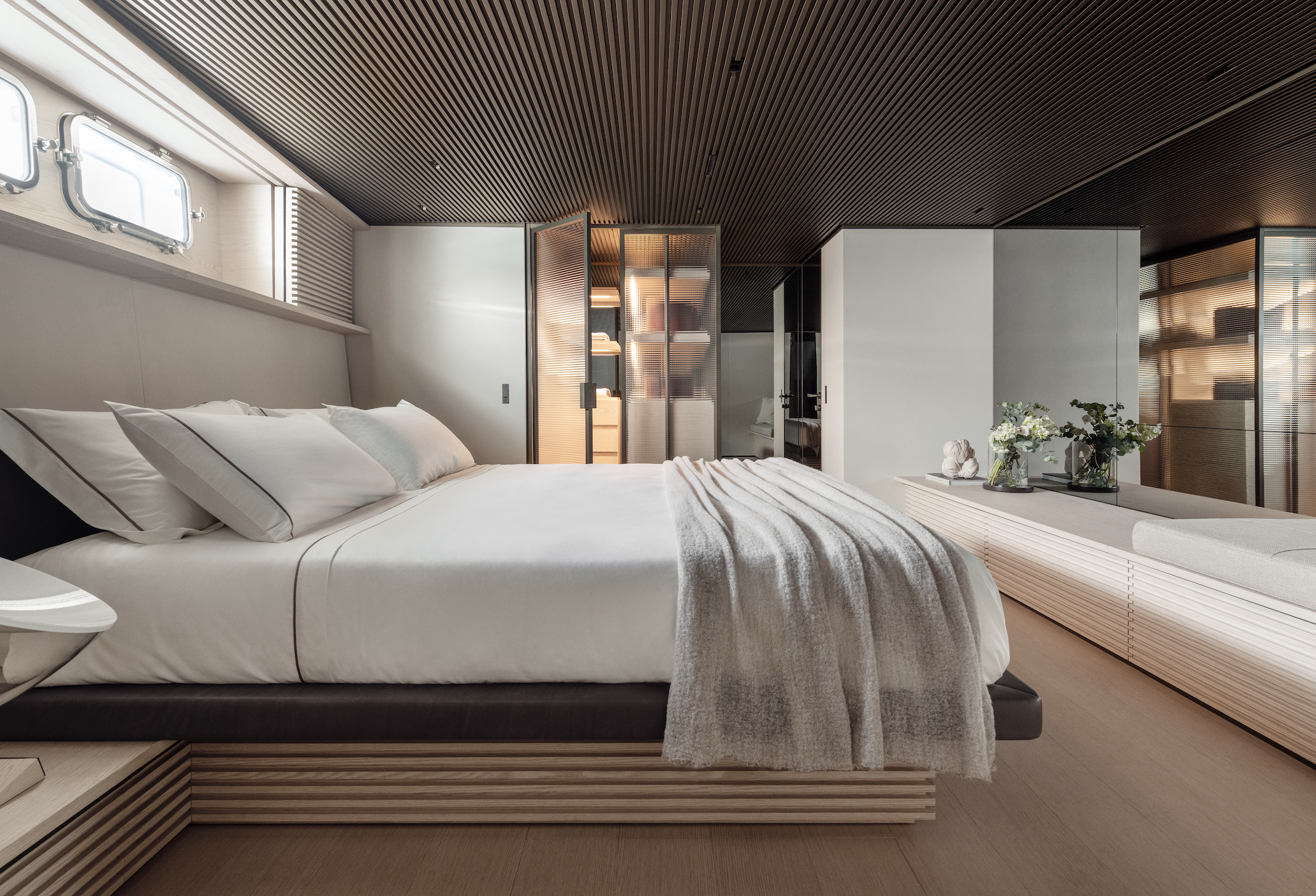 The interior spaces, designed by Piero Lissoni, are articulated on two floors that are not divided from each other, amounting to a "vertical loft", which encourages and simplifies conviviality, and results in a decidedly unexpected layout. She features a 50 sq. m aft deck lounge and a dining area and sunbeds at the bow.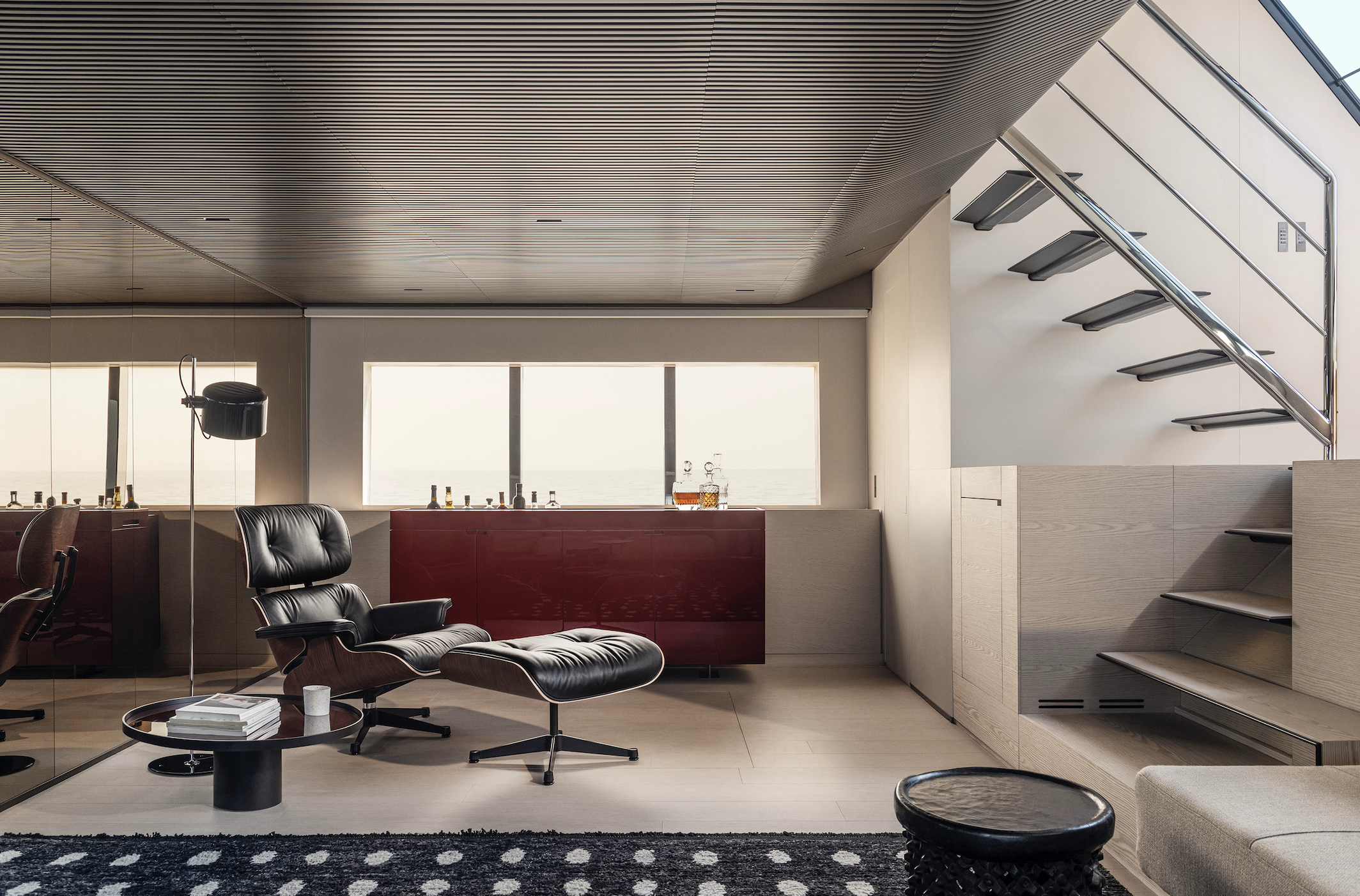 The SP110 has a maximum speed of 40 knots, can cruise at 33 knots and has an economic speed of 30 knots.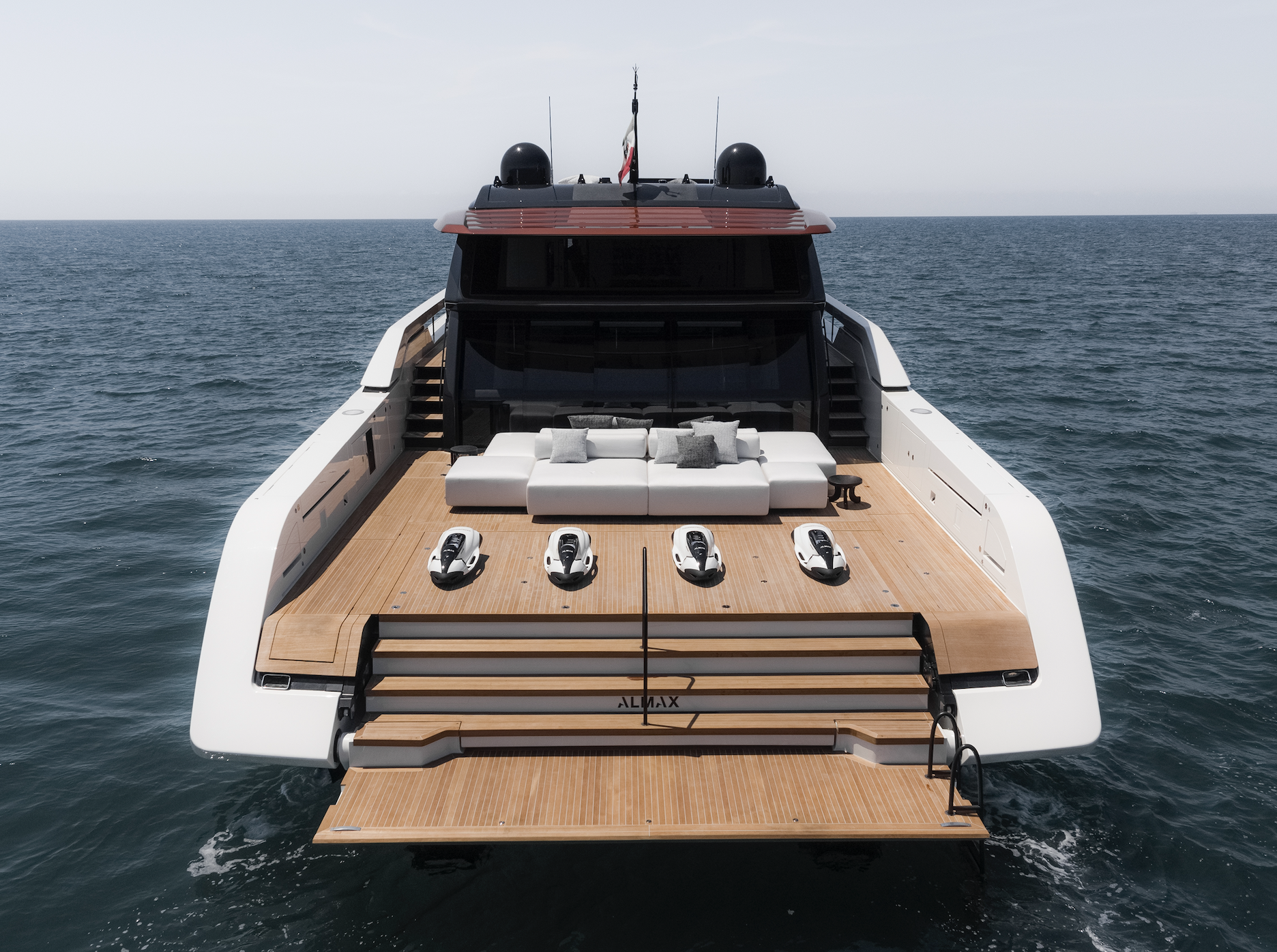 Sanlorenzo
was founded in 1958 in Viareggio by yacht builder Gionvanni Jannetti. In 2005, Massimo Perrotti became the majority shareholder in the shipyard. Sanlorenzo builds yachts ranging from 28.60 to 62 meters in length.
Credits: Guillaume Plisson; Erik Levfander/all courtesy of Sanlorenzo