Feadship has shared new images of the latest 88.38m
Zen
(
Project 816
) in the sea trial on the shipyard's Facebook page.
"One foggy morning on the North Sea... The 88.38-metre Feadship Zen moves peacefully through the water; a beautiful sight even on such a bleak day!" says the shipyard.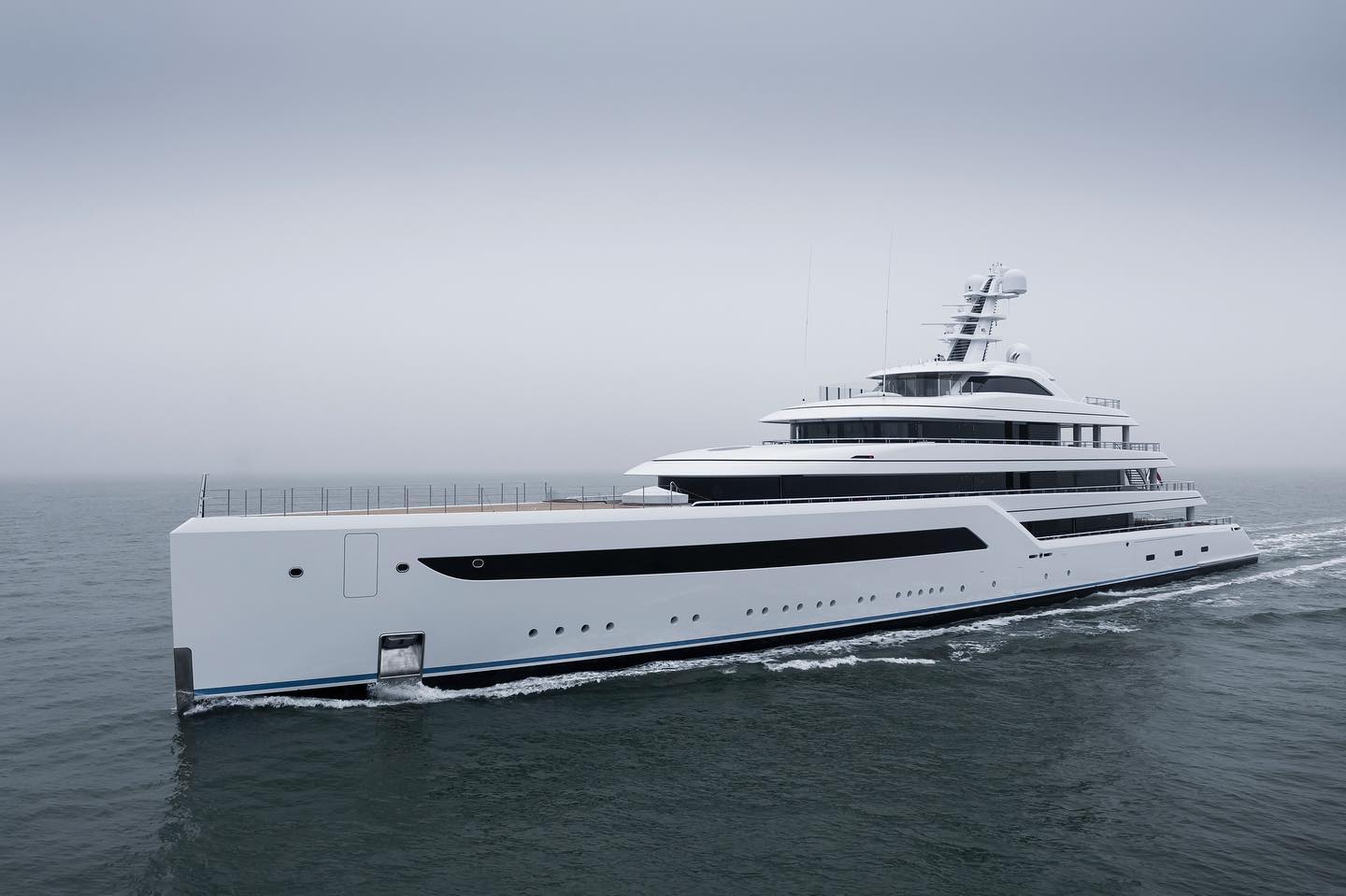 Zen
was
launched
in December 2020 and is going through its test in the North Sea.
Her exterior was designed by Feadship's very own Studio De Voogt. The five-deck yacht has a large swimming pool at the aft and a jacuzzi on the sun deck. Her interior was made by Nauta Design and FM Architettura.
Zen has accommodations for sixteen guests, including the owners, who will be served by twenty-five crew members.
Feadship
was formed as a group in 1949 as a marketing partnership between six Dutch shipyards, de Vries Lentch, Van de Stadt, Witsen & Vis, Akerboom, De Vries Scheepsbouw and Van Lent Shipyard, and De Voogt Naval Architects. Feadship is well-known as one of the Netherlands' most elite yacht builders, delivering superyachts from 50–100+ meters in length.
Credits: courtesy of Feadship/Facebook