The newest
Vripack's
concept is inspired by the idea of
Utopia at Sea
as a highly desirable and problem-free place in the world. Vripack Yacht Design Studio held brainstorming sessions to identify the most pressing environmental problems relating to yachts.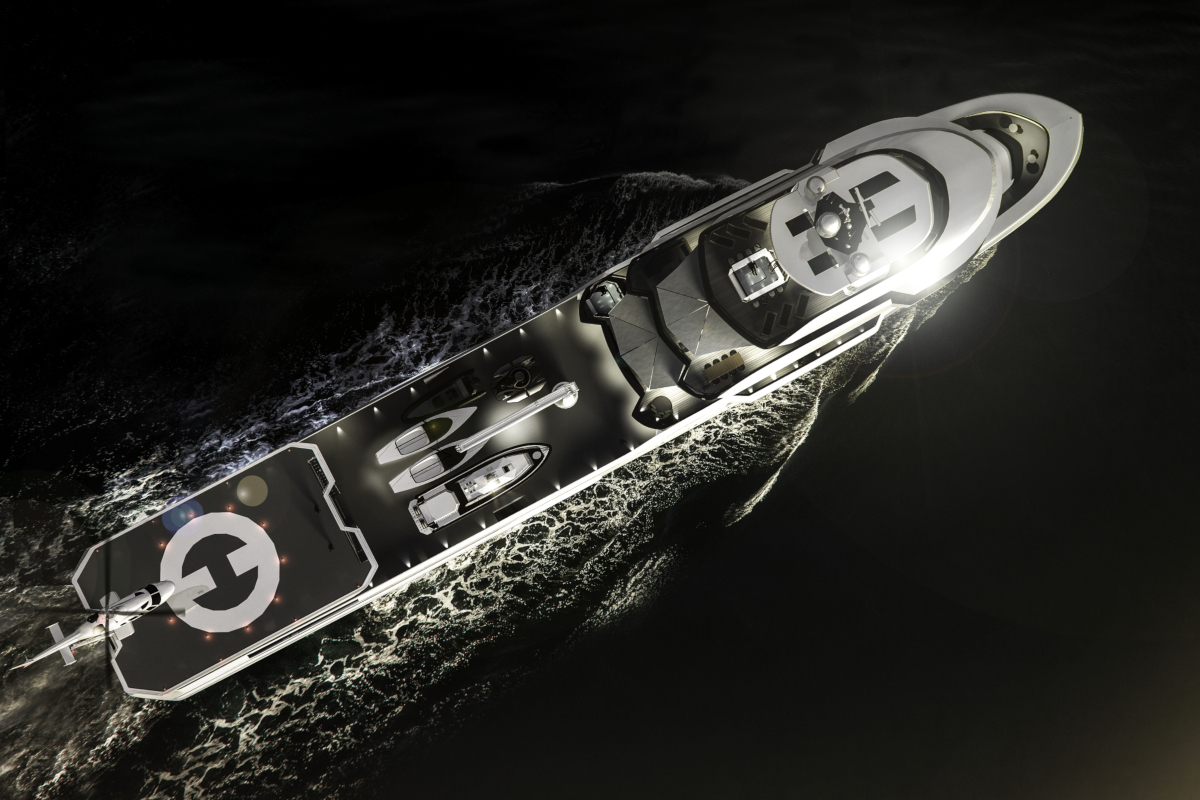 A key one, the team concluded, was waste. The 88-meter eco-friendly superyacht concept has been designed with an environmental footprint as harmless and as faint as that left by a human walking along a sandy beach.

Another important aspect was to have an on-board incinerator. However, like a yacht engine, an incinerator would produce CO2. The team members stumbled on a nature-inspired air purifier that separates oxygen from carbon. Carbon is a common element of all known life, and oxygen is life itself. Research and prototyping followed, and soon the concept of Utopia at Sea was born, complete with on-board park and clean air.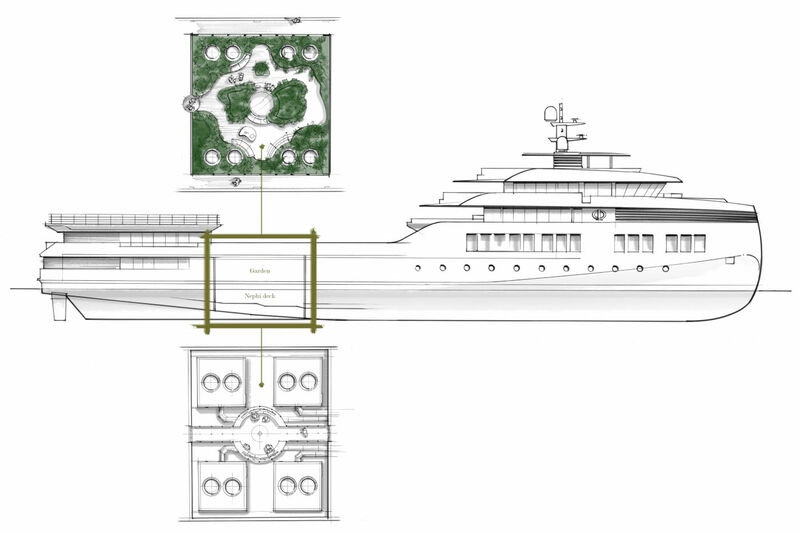 "We connected our award winning diesel-electric propulsion system to 4 nature-inspired air purifying units and visibly attached the entire system to an on-board park providing it with clean air. All being monitored from an on-board control room allowing researchers to observe its operations, while visitors engage with the park and its connection with technology." says Robin de Vries, Vripack's senior designer.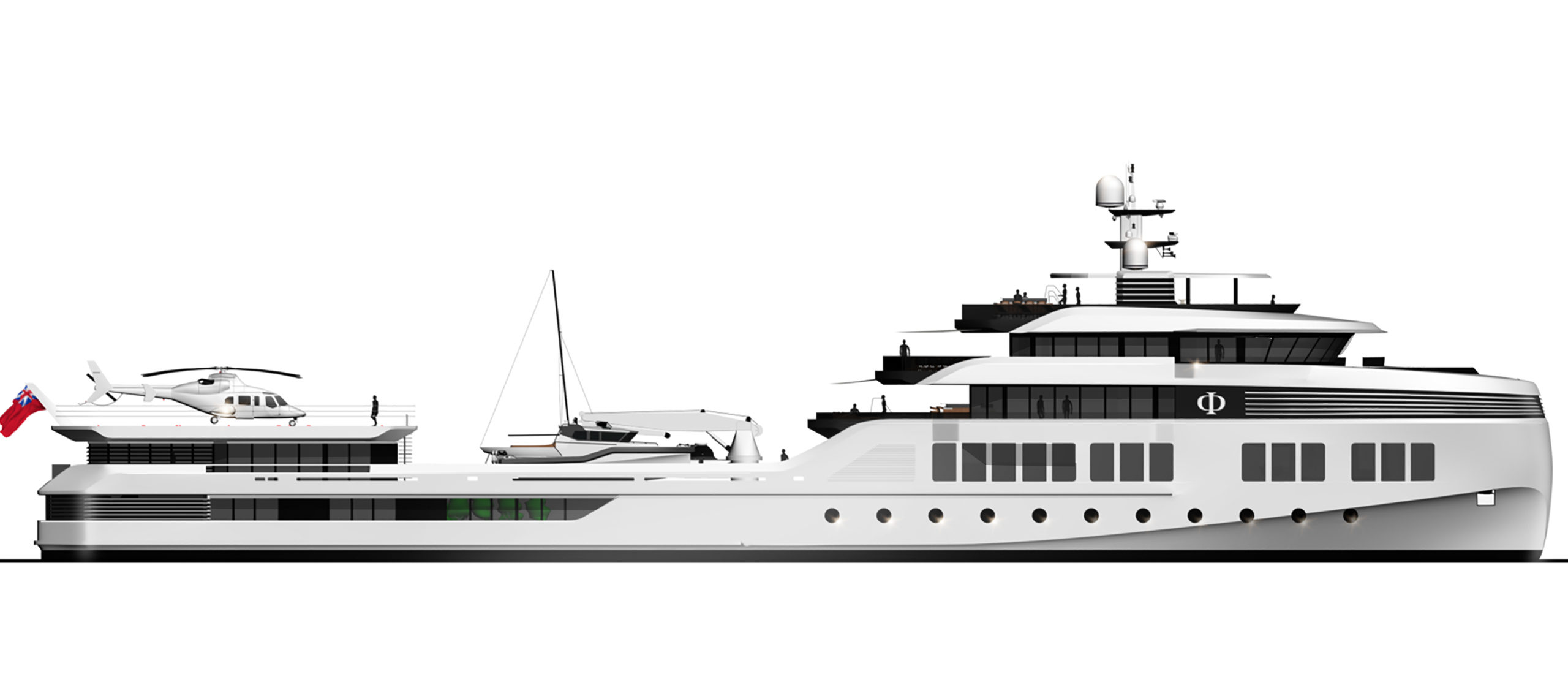 The 88m superyacht can accommodate 15 guests on board. She features a helipad on the aft, a hot tub and a large swimming pool. Utopia at Sea will have a top speed of 16 knots and a cruise speed of 12.5 knots.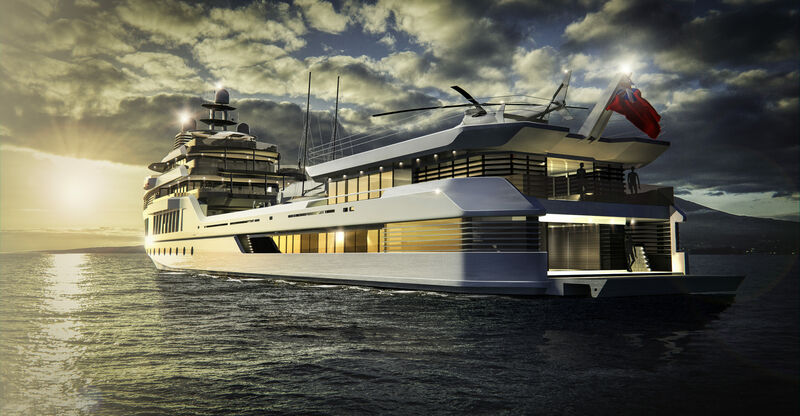 Vripack is a yacht-design studio with a portfolio that represents over 7400 designs, made strong through its extensive naval architecture and engineering experience. From the moment they opened their doors in 1961, Vripack studio's approach to design has been governed by the playful interaction between form and function.
Credits: Vripack