The ceremonial keel laying of a next
Nobiskrug
build project took place at the shipyard's premises in Kiel.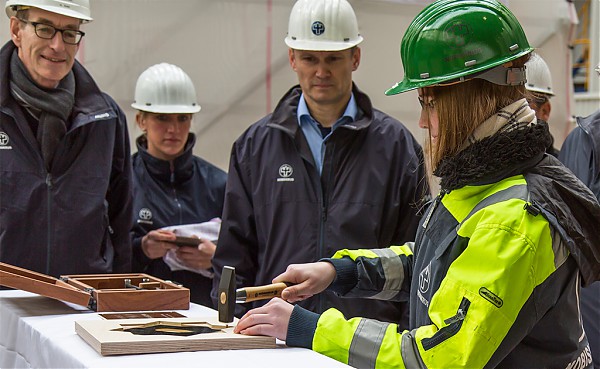 After gathering of the guests and the yard's team and following a short address of the management, an 80-ton block-section was lifted by crane into the building shed, marking an important milestone of the construction of the 80-meter superyacht. The construction of all sections with a very high degree of outfitting up to assembly of the complete hull will take place in the sheds of the yard under controlled climate conditions.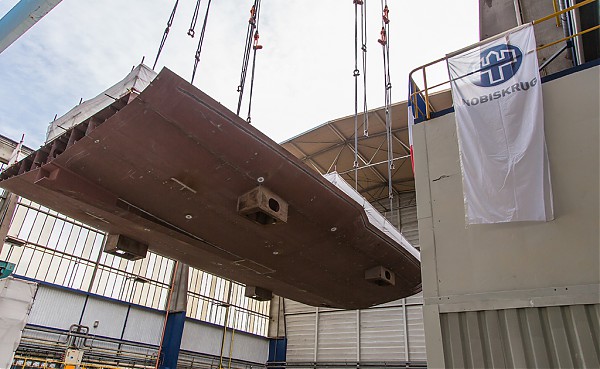 This unique construction process at Nobiskrug is only possible due to the suitable facilities counting a 900t gantry-crane that serves all sheds through the roofs as well as all gravity docks on the Kiel-site – the longest dock measuring 426m. It is also the first project that benefits from another latest major investment on the sites – an art plasma cutting machine worth abt. 1 million Euros adding complementary to the existing cutting machines.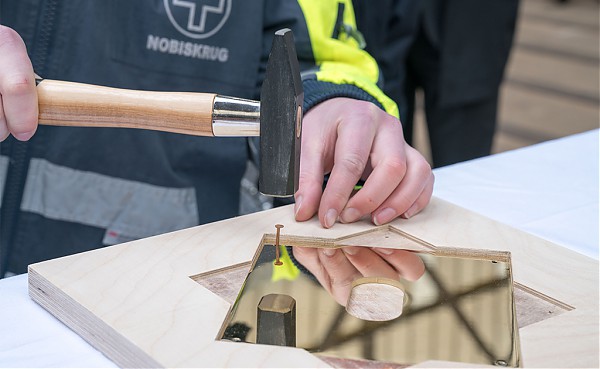 Traditionally, the owner brought a special coin that was placed under the keel and once the yacht will be near to completion, the coin will be retrieved and presented back to the owner for good luck while sailing the oceans.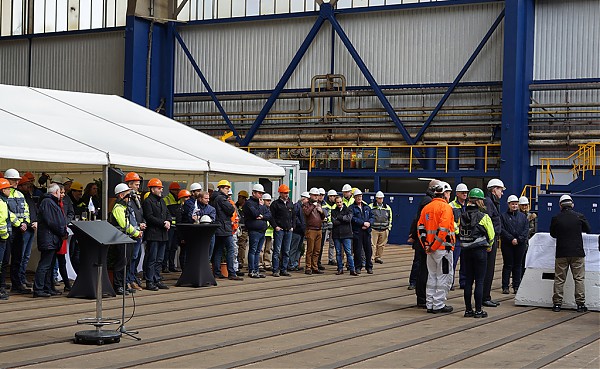 This happy occasion indicates the start of the hull assembly of the superyacht – when, for the first time she is considered to have a soul. It is also a traditional maritime ceremony to bring good fortune to a vessel during her construction and to her captain, guests and crew during her life
Holger Kahl, Managing Director
Still to be named, the 80-meter superyacht is set to be delivered in 2019.