Marco Arnaboldi, founder and designer of the Viareggio-based Wooden Boats shipyard, develops a line of compact luxury tenders. "When I launched the first Limo Tender it was received with enthusiasm and other orders followed, each customized, according to the owner's wishes," says Marco Arnaboldi. "With the 8.3m 'Limo Blue', I thought of introducing a stylistic connotation in the deck and the topsides inspired by Fellini's 'Dolce Vita' and by the timeless design of the runabouts of the time."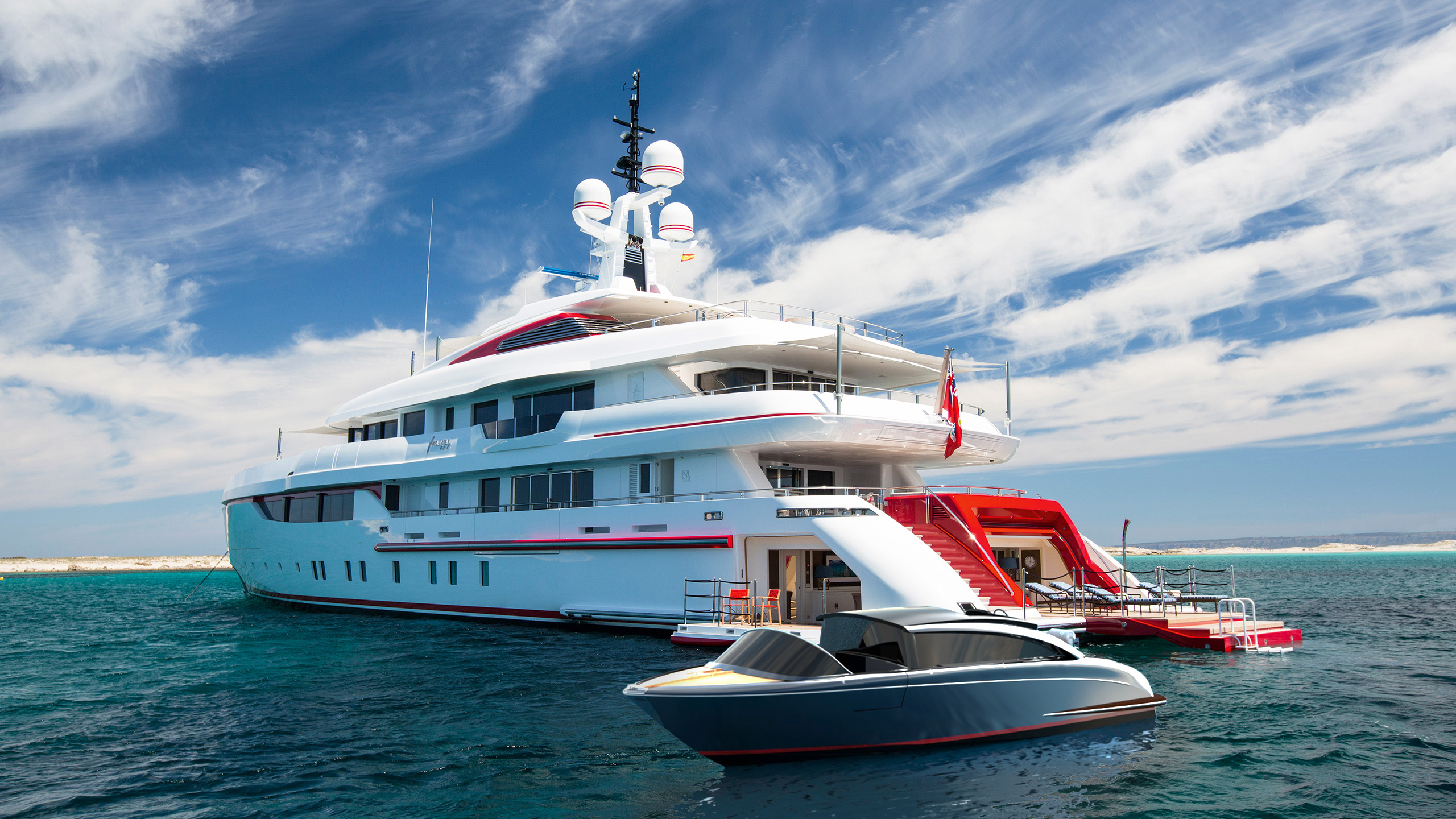 So this is actually a day cruiser rather than a tender, with rounded lines that slope towards the stern, bringing to mind some of the motorboats that accompanied divas and VIPs in the roaring Fifties and Sixties. The vintage design stays true to some of the shipyard's distinguishing features. A deep V hull, particularly performing in terms of speed, but also very seaworthy, so suitable to face any type of sea conditions. With a 270 hp inboard motor and sterndrive, Limo Blue can reach a top speed of 35 knots and a cruising speed of 30 knots.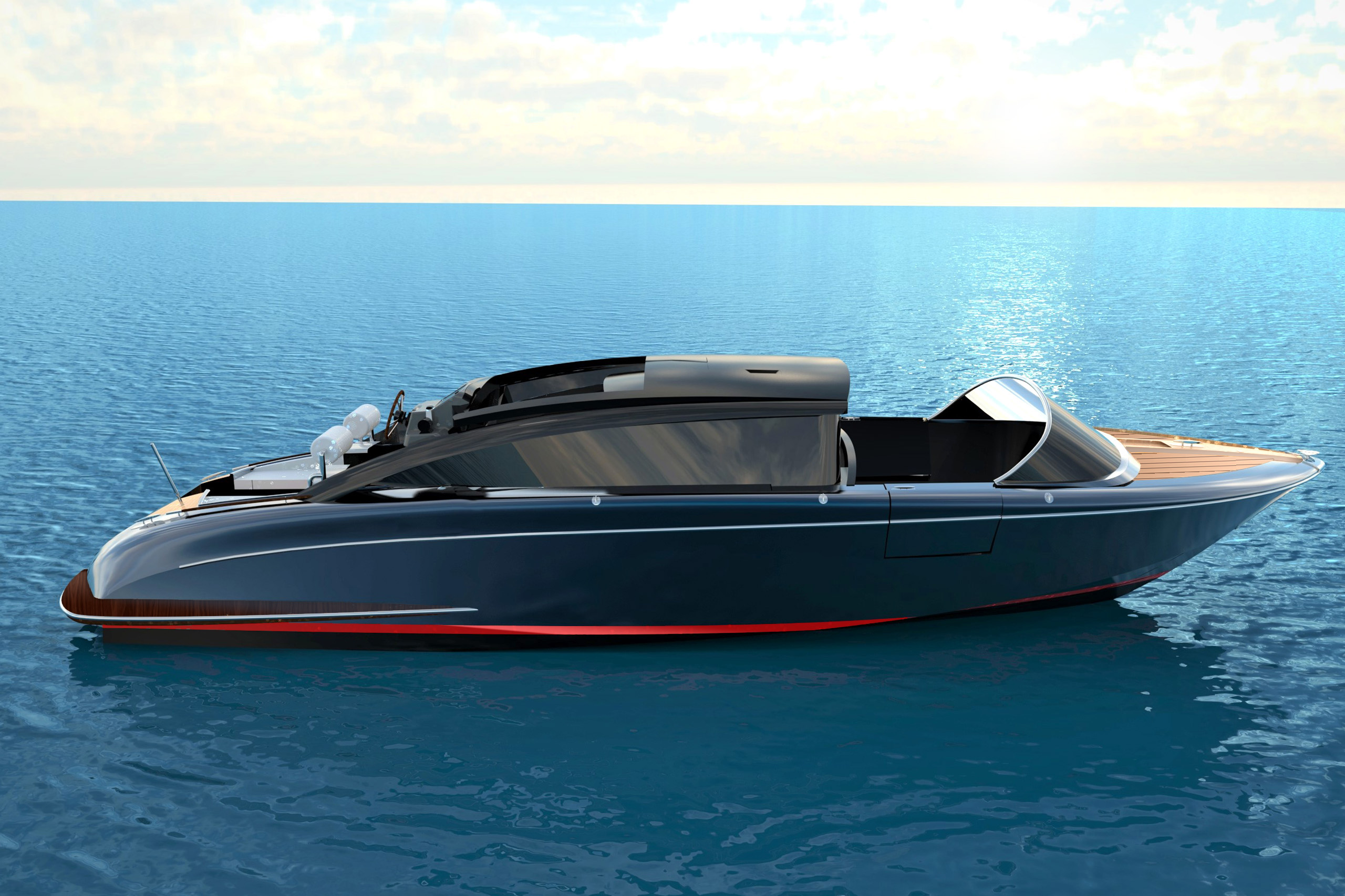 "In addition to the fascinating look, another characteristic of the 8.3m Limo Blue is the deckhouse, which lowers to the height of the gunwale when it has to be stored in the garage and which guarantees an internal height of 1.80m when in navigation position," continues Marco Arnaboldi. "On this first model, the owner opted for an open helm station in the bow with seats for the two crew members. Protected by the deckhouse, 10 guests can be seated on the sofas along the bulwarks and then there are two forward-facing seats in the stern. Finally, in the stern, a sofa welcomes guests who prefer to sail in the open air. Alternatively, however, it is possible to have the bridge at the stern and the sofa at the bow."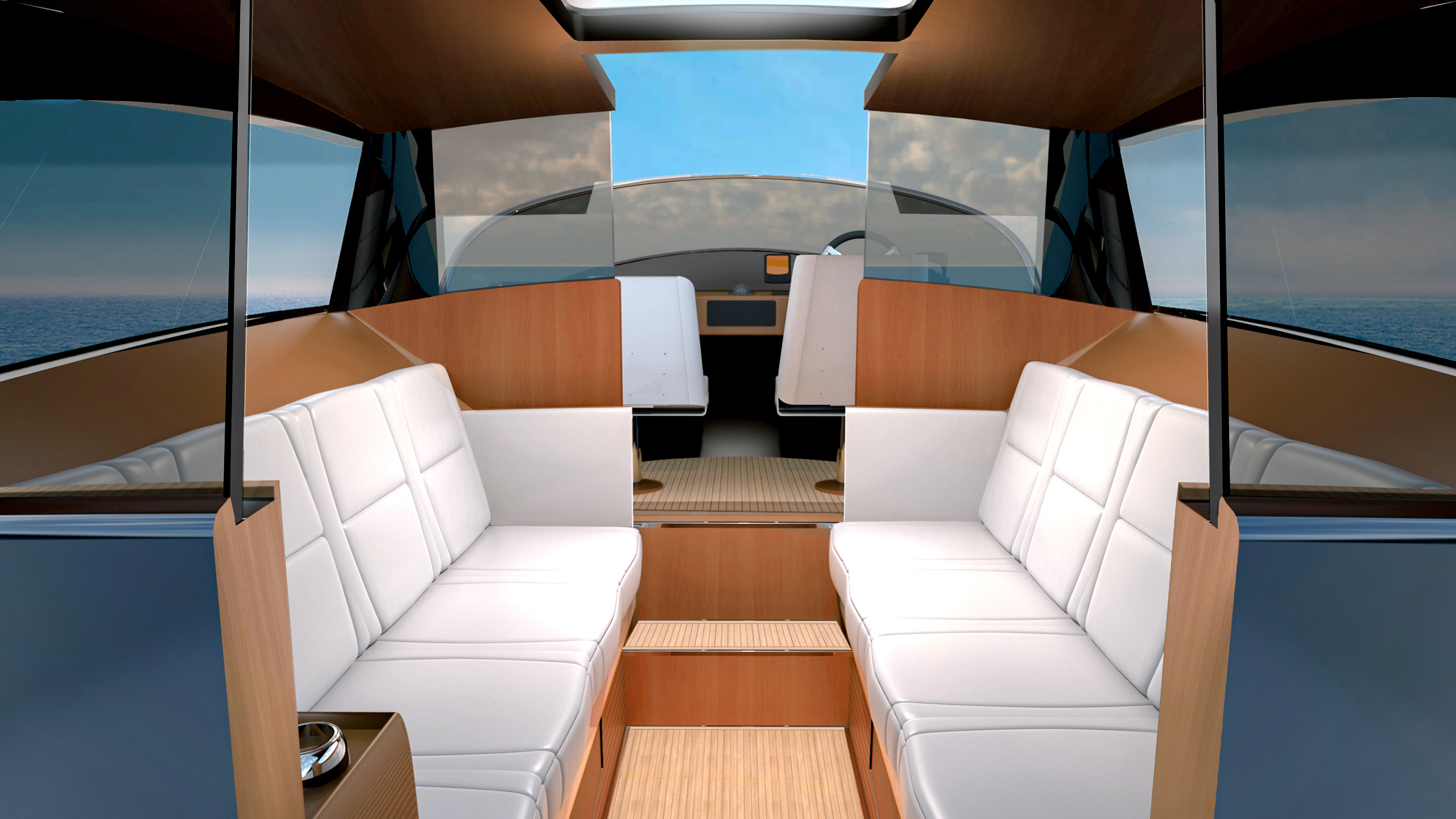 The overall length of the 8.3m Limo Tender is included in its name; the maximum beam is 2.65 meters, with a 2.9 ton displacement. The boat is classified as category C.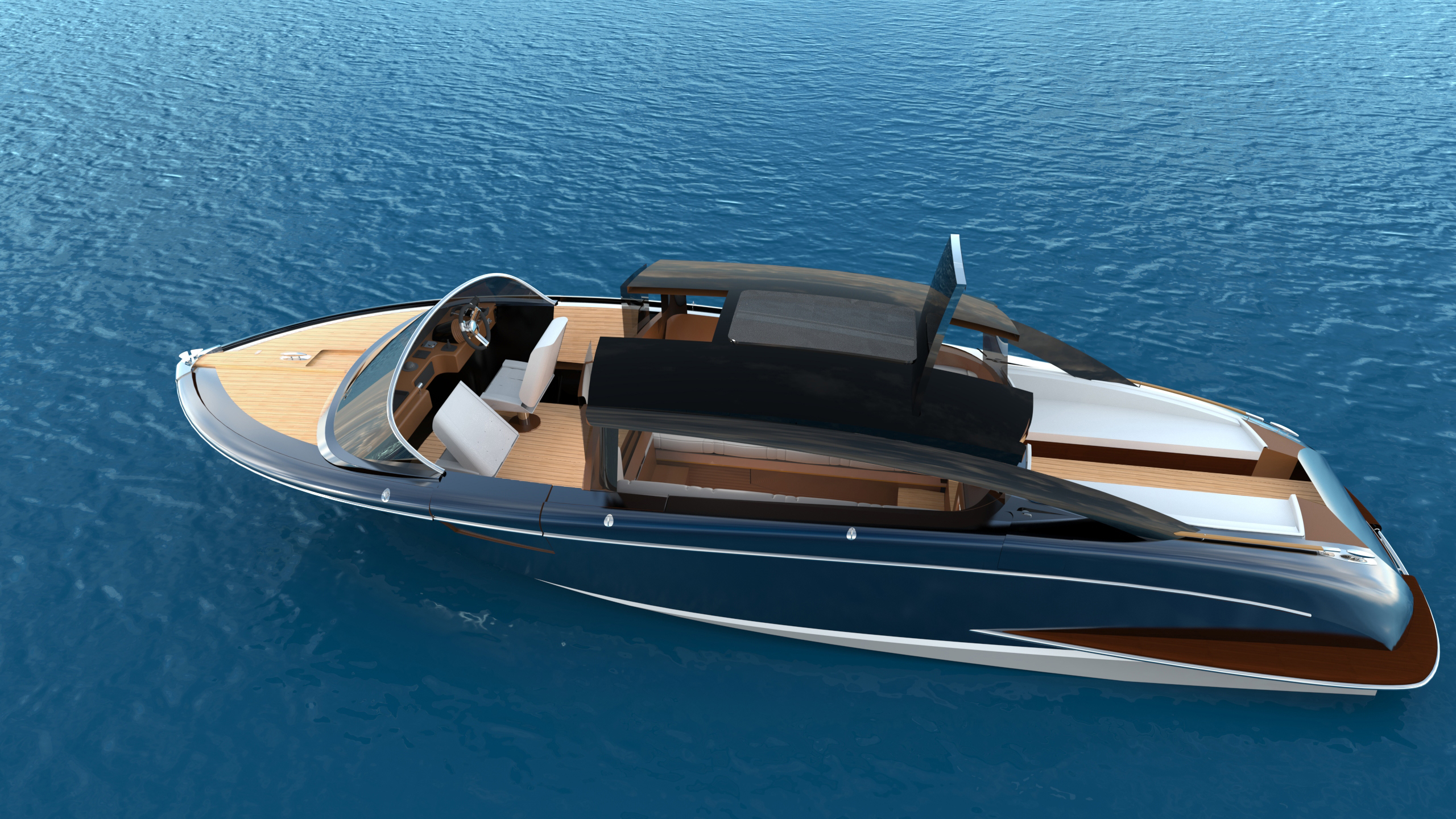 Wooden Boats
was founded in 1984; the Arnaboldi naval engineering office offers highly specialised services in the field of luxury displacement and planing yachts, as well in the fields of military and commercial boats. Studio Arnaboldi has collaborated with leading Italian brands such as Benetti, Sanlorenzo, Pershing, Mangusta (Effebi), Admiral, SA, Perini, VSY, Rossinavi, Azimut and Baglietto and has also worked with top designer names, including Della Rolle Giacomelli, Tommaso Spadolini, Giorgio Cassetta, Marco Casali, Francesco Paszkowski, Luca Dini and Guido De Groot.
Credits: Wooden Boats