Wooden Boats has created the new WB 10.70 m LimoTender with a movable deckhouse, which is necessary for it to be comfortably stowed in the garage of the superyacht that houses it.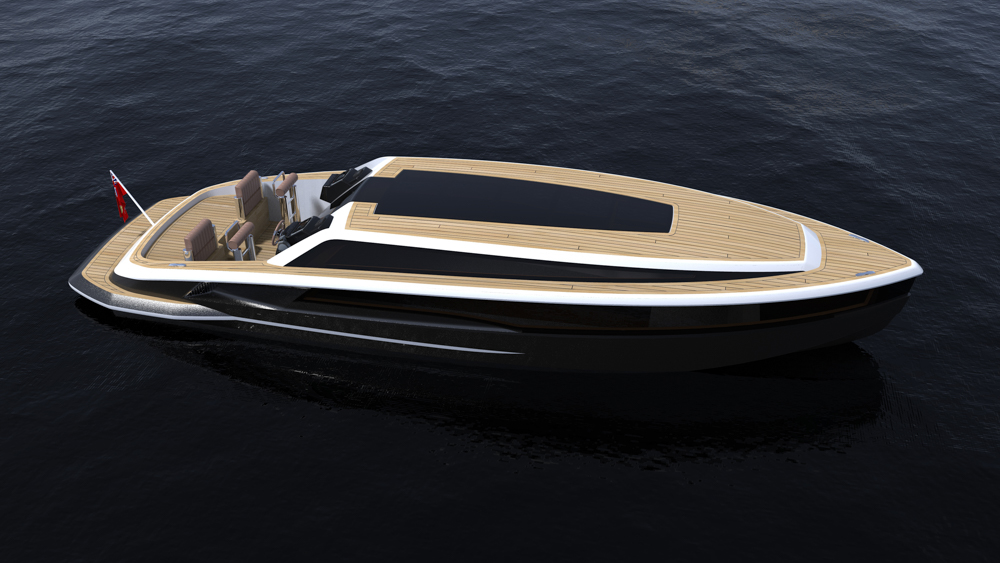 The American owner who commissioned the WB 10.70 m LimoTender had no doubts: after appreciating the WB14 built for the Benetti shipyard, they wanted as similar a tender as possible for their 100 m megayacht. However, the sheer size of the garage presented the boutique shipyard in Viareggio with a truly complex challenge, which its owner and founder, engineer Marco Arnaboldi, rose to with determination.
The WB 10.70m LimoTender is 10.70m-long and 3m-wide, and the overall height with a lowered deckhouse is 1.80m, the same size that her guests can enjoy inside once the deckhouse is raised. It can hold fourteen people and four crew members in all.
"We didn't just stick to the mandatory dimensions in height and, of course, length," explains the engineer from Viareggio. "In addition to the four electromechanical actuators that allow the deckhouse to be raised and lowered, complemented by a safety catch to ensure safe navigation, the WB 10.70m LimoTender is also equipped with internal jacks to raise it during hauling operations, thus avoiding the classic cables and heavy external hooks that are very dangerous in rough sea conditions. The aesthetics of the garage, with two simple arms, improve as a result, and operations are safer and more practical."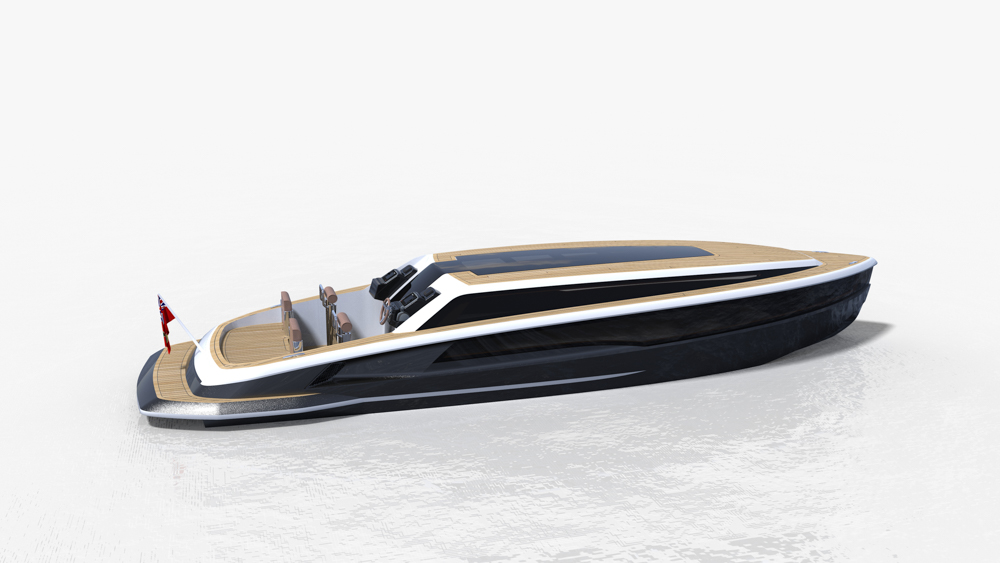 The designer Giorgio Cassetta is responsible for the tapered profile.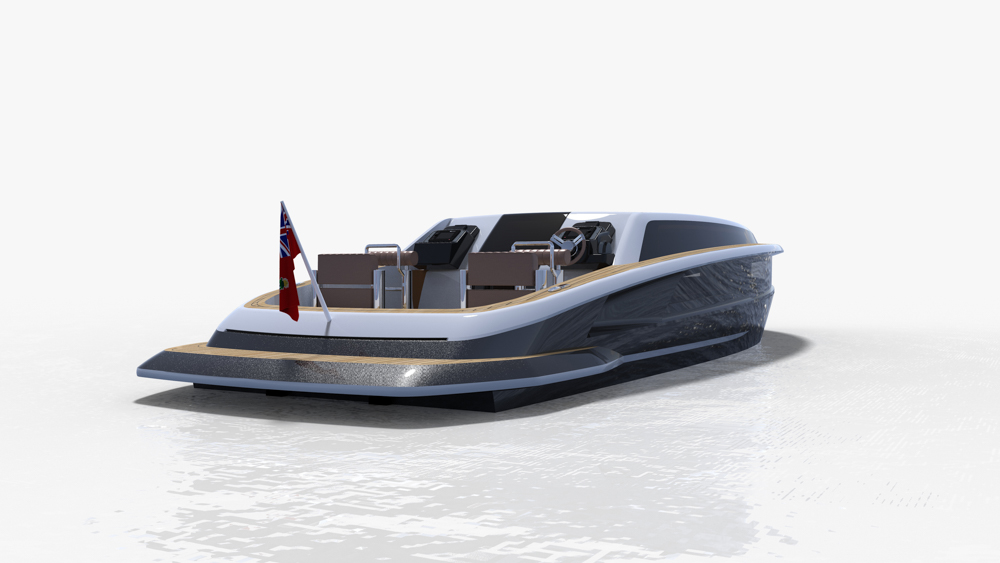 The outfitting of the WB 10.70m LimoTender has already started in the Viareggio shipyard and includes the construction of the refined carbon composite/PVC foam sandwich that characterises all the tenders made by Wooden Boats. The tender is powered by two Volvo Penta D3 diesel engines (220 hp each) with a stern drive capable of a top speed of 35 knots, a cruising speed of 25 knots and with a range of 200 nautical miles.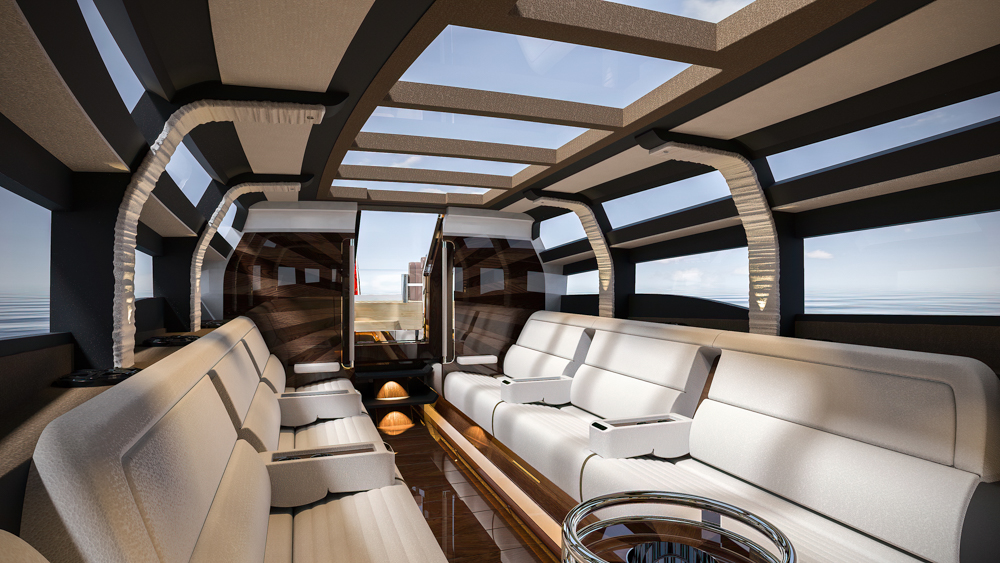 Delivery is scheduled for spring 2022.
Wooden Boats
was founded in 1984; the Arnaboldi naval engineering office offers highly specialised services in the field of luxury displacement and planing yachts, as well in the fields of military and commercial boats. Studio Arnaboldi has collaborated with leading Italian brands such as Benetti, Sanlorenzo, Pershing, Mangusta (Effebi), Admiral, SA, Perini, VSY, Rossinavi, Azimut and Baglietto and has also worked with top designer names, including Della Rolle Giacomelli, Tommaso Spadolini, Giorgio Cassetta, Marco Casali, Francesco Paszkowski, Luca Dini and Guido De Groot.
Credits: Wooden Boats