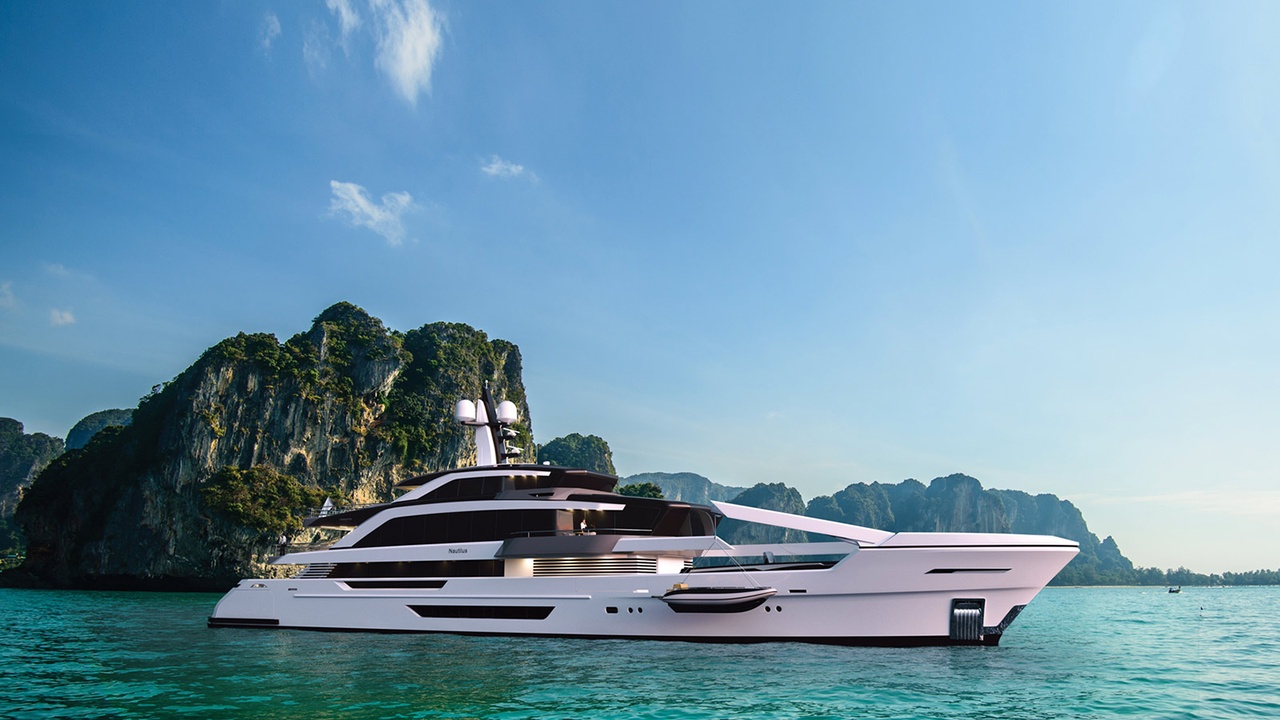 Project Nautilus will bear "purposeful, masculine look". Key features on-board will comprise a 13.4-metre tender deck at the front of the superstructure, able to house a 12-metre tender.
The owner's suite is lays on the upper deck meanwhile provided with two exterior terraces. Additionally, the vessel offers guest accommodation for up to 10 across five cabins. What is more, a full-size cinema can be converted to a seventh guest cabin, as well.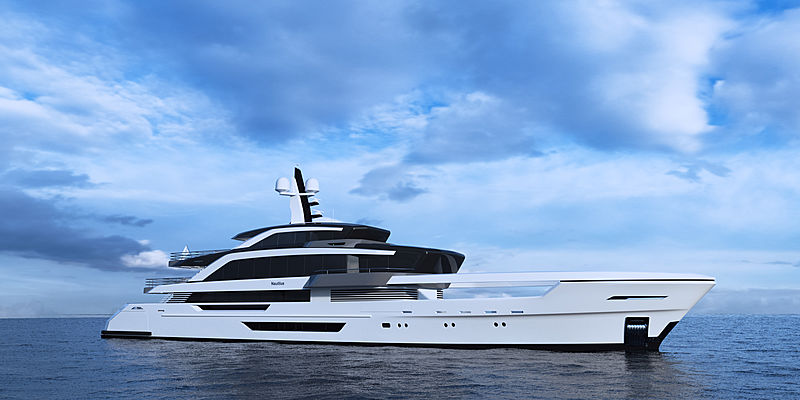 The amenities aboard Project Nautilus include a forecastle deck that can double as a touch-and-go helipad, a swimming pool aft of the main deck, a lower deck beach club, gym, sauna and hot tub on the top deck.
The guests will be catered by the crew that will sleep across seven double ensuite crew cabins, including a captain's cabin on the bridge deck. Meanwhile, the crew area is designed with efficient service traffic in mind, in order to provides easy access to guest suites on the lower deck.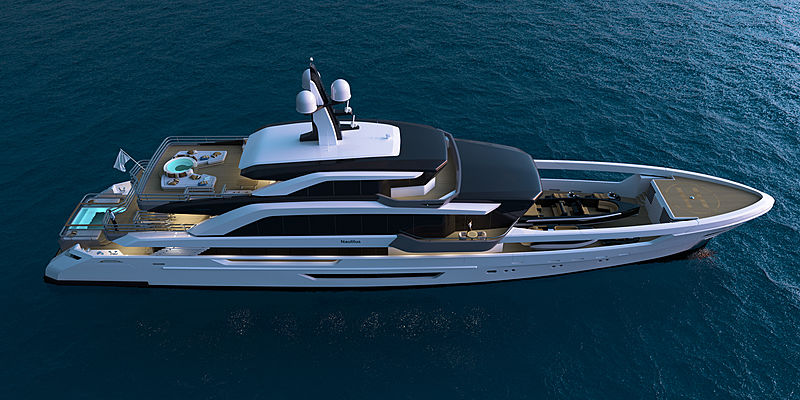 The vessel's explorer function meanwhile is ingrained even in her superstructure. Luiz de Basto explained:
Naturally, we had to make accommodation for some professional-grade cranes. To avoid a cargo ship industrial look, which would be inevitable using regular off-the-shelf cranes, I have ensured that the cranes are part of the superstructure, integrated into the overall design.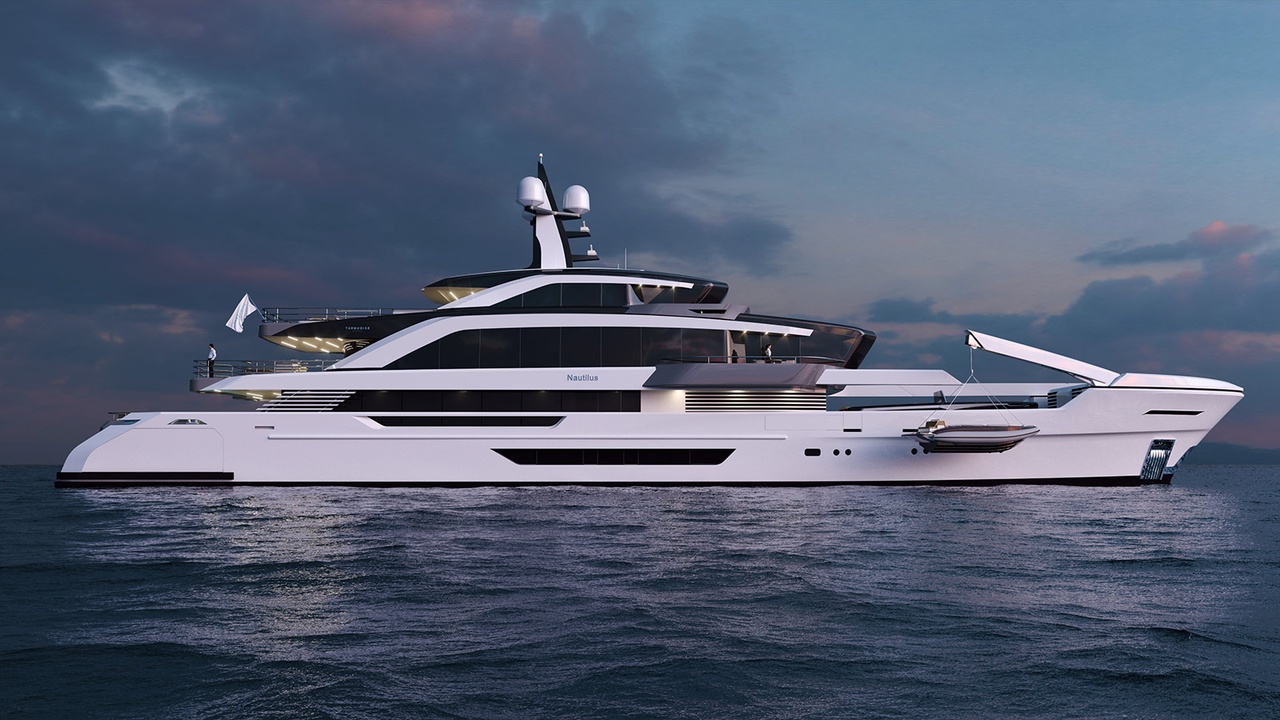 The two cranes are capable of lifting up to 10,000kg each with the ability to safely launch any vessel, submarine or other up to the aforementioned weight limit.