The British studio AB Yacht Design and Naval Architecture studio presented a 60-meter sportfisher superyacht concept which was named Project Canyon.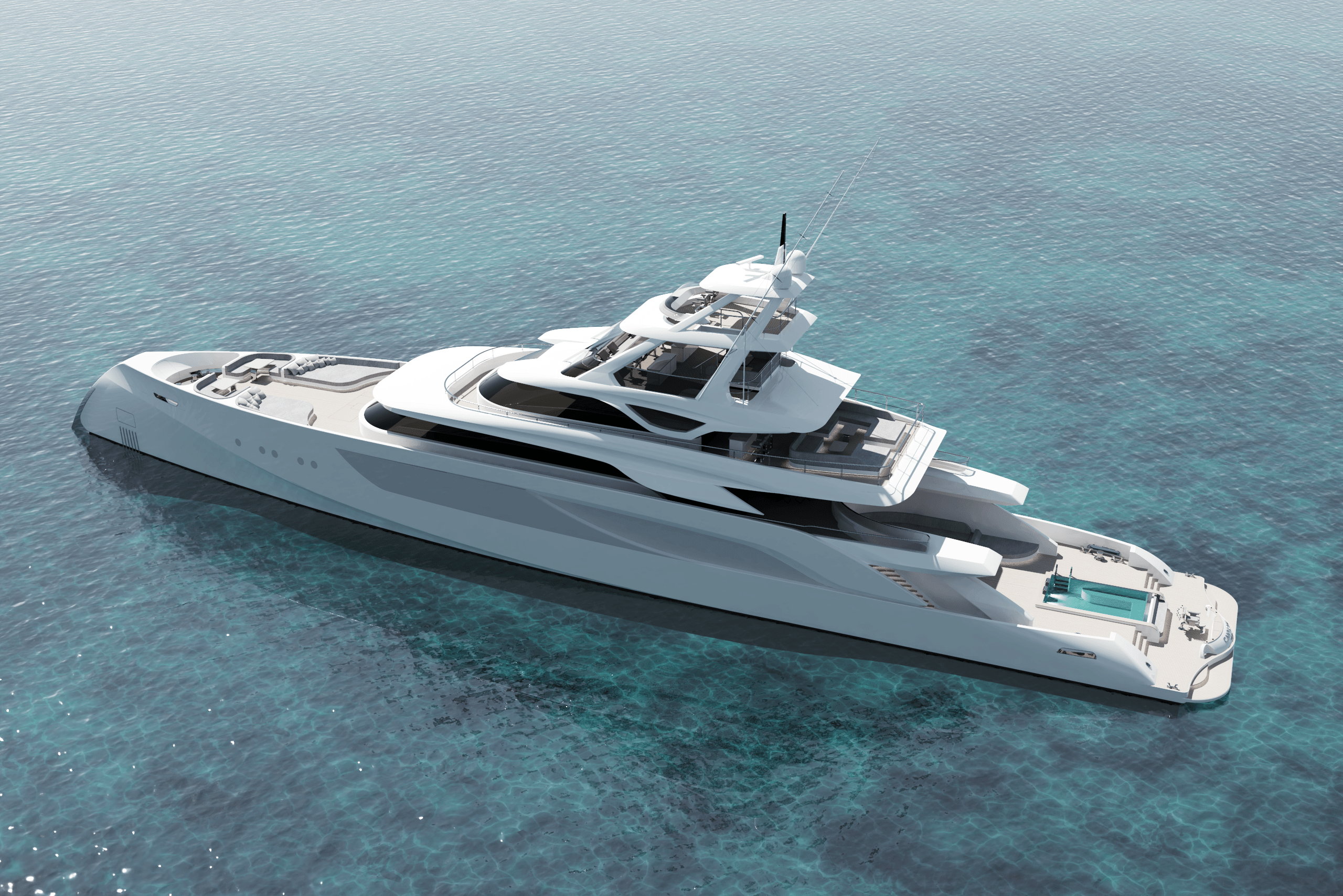 It is a 60-meter long ultra-luxury, adventure focused sportfisher yacht. The exterior design is characterized by smooth lines and clear volumes, with just the tower betraying the mission of the yacht. She has been made for an owner who would enjoy more being on a 24 meter motor yacht rather than any typical 60 meters superyacht.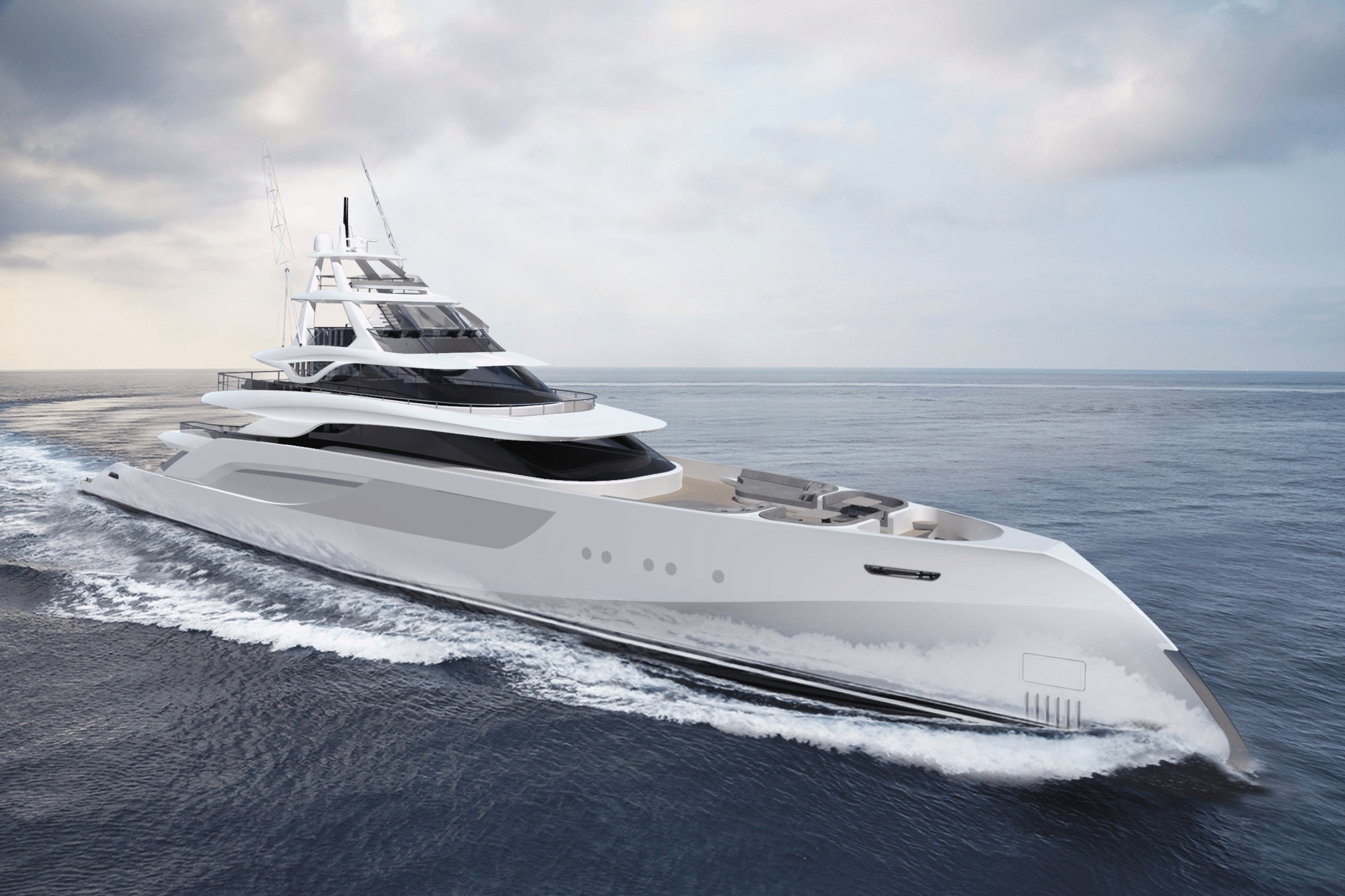 The lifestyle of such an individual is depicted in every aspect onboard. The main aim of the concept is to let the owner and the guests experience the privilege of being really close to the sea, but with the comfort, amenities and space missing from a smaller yacht.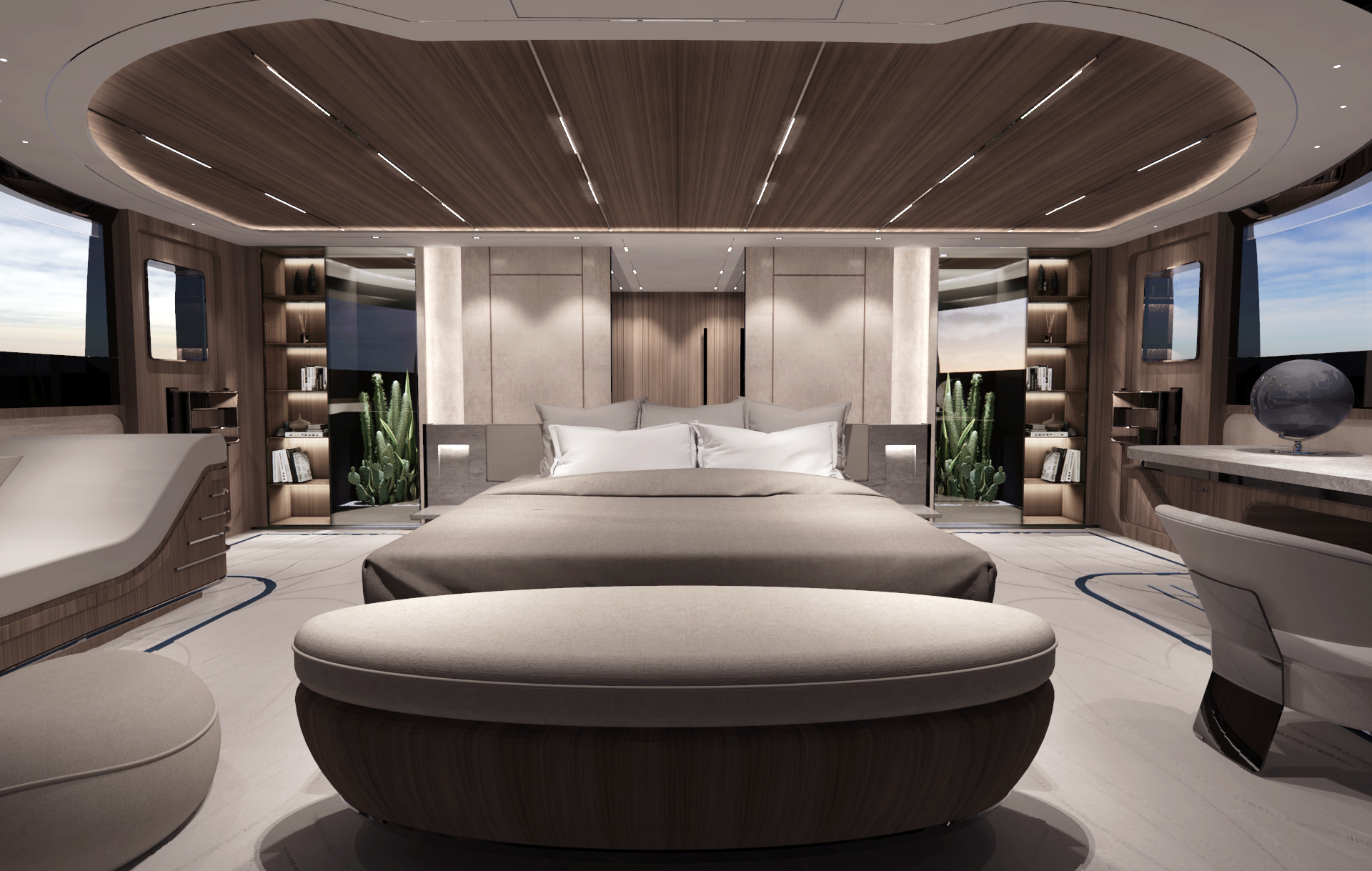 Project Canyon can accommodate 12 guests in six cabins and features a pool, a wet bar, an open-air cinema and a 5.15-meter WilliamJet Rescue Tender.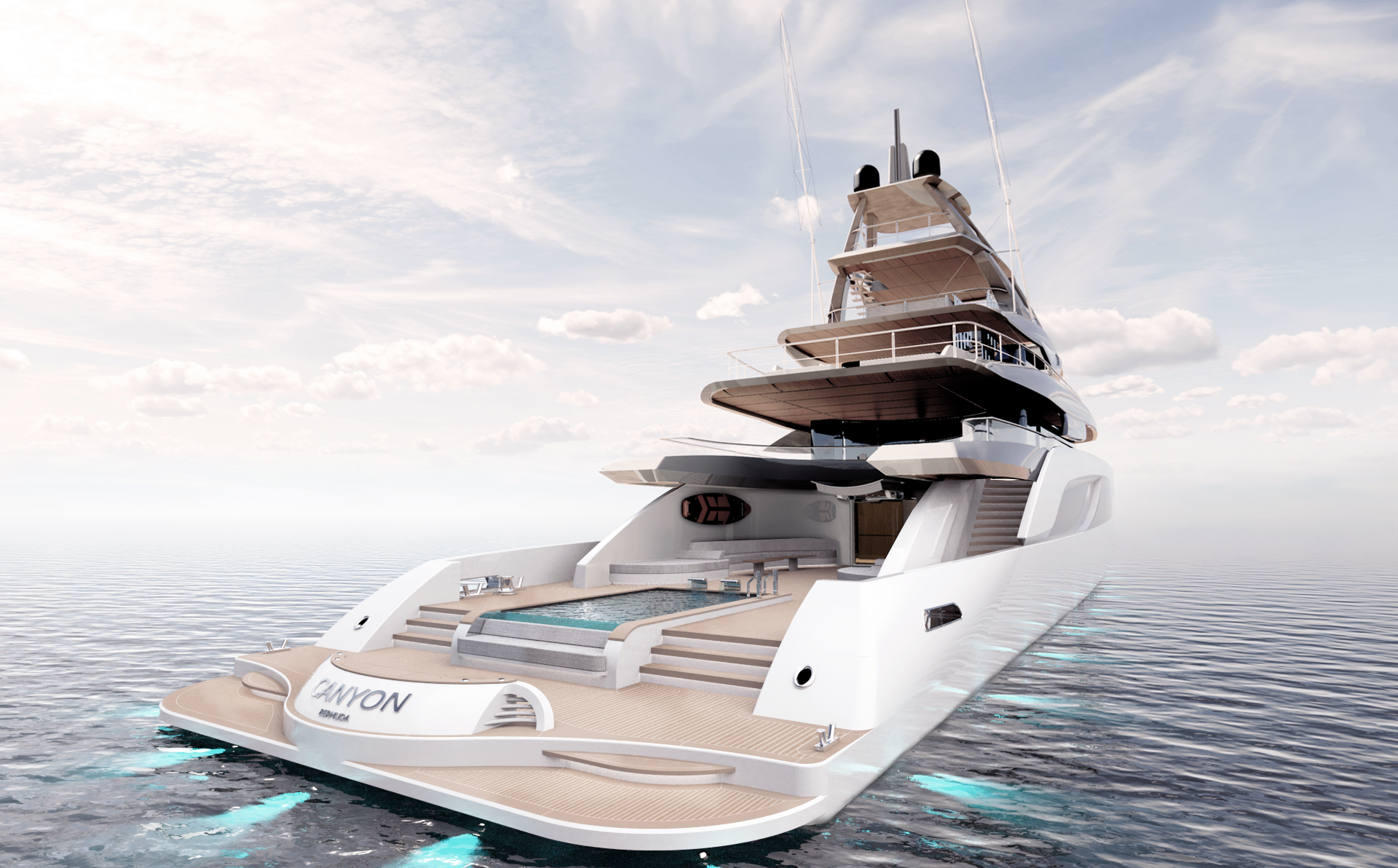 The sportfisher will be able to reach a top speed of 22 knots.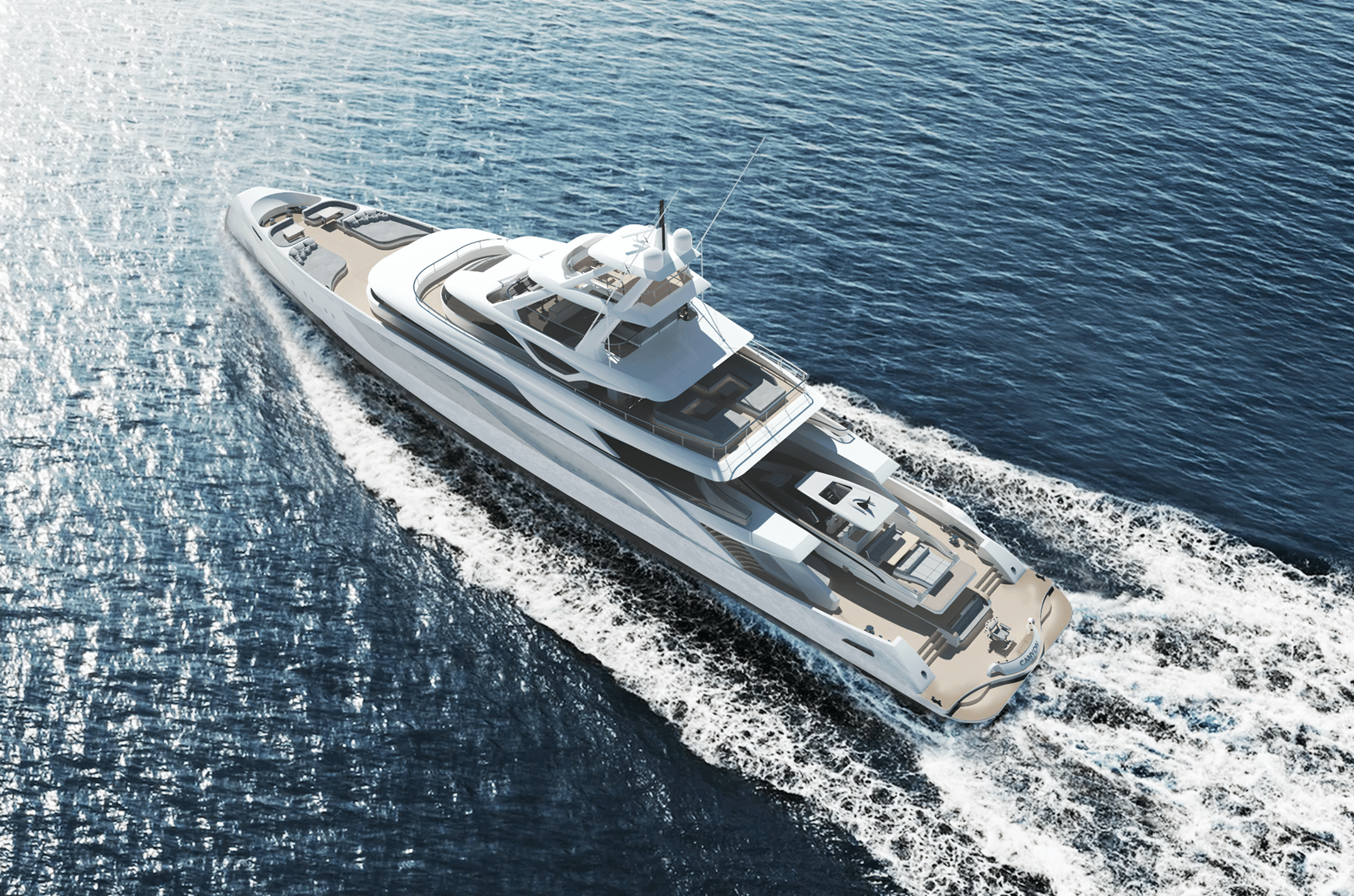 AB Yacht Design and Naval Architecture
was founded in 2018 by Aristotelis Betsis. Aristotelis has graduated from the University of Strathclyde with the degree of Master of Engineering in Naval Architecture. In 2018 and 2020 he had been shortlisted as a finalist at the Young Designer of the Year Award, organized by Boat International and Oceanco.
Credits: AB Yacht Design and Naval Architecture