The custom superyacht
Shinkai
was moved from the Feadship yard in Aalsmeer to the outside dock for final outfitting ahead of her sea trials. Her exterior was made by Vitruvius Ltd, naval architecture by
Philippe Briand
. She features a supremely comfortable Feadship interior, which has been designed in close cooperation with the owners by Boutsen Design.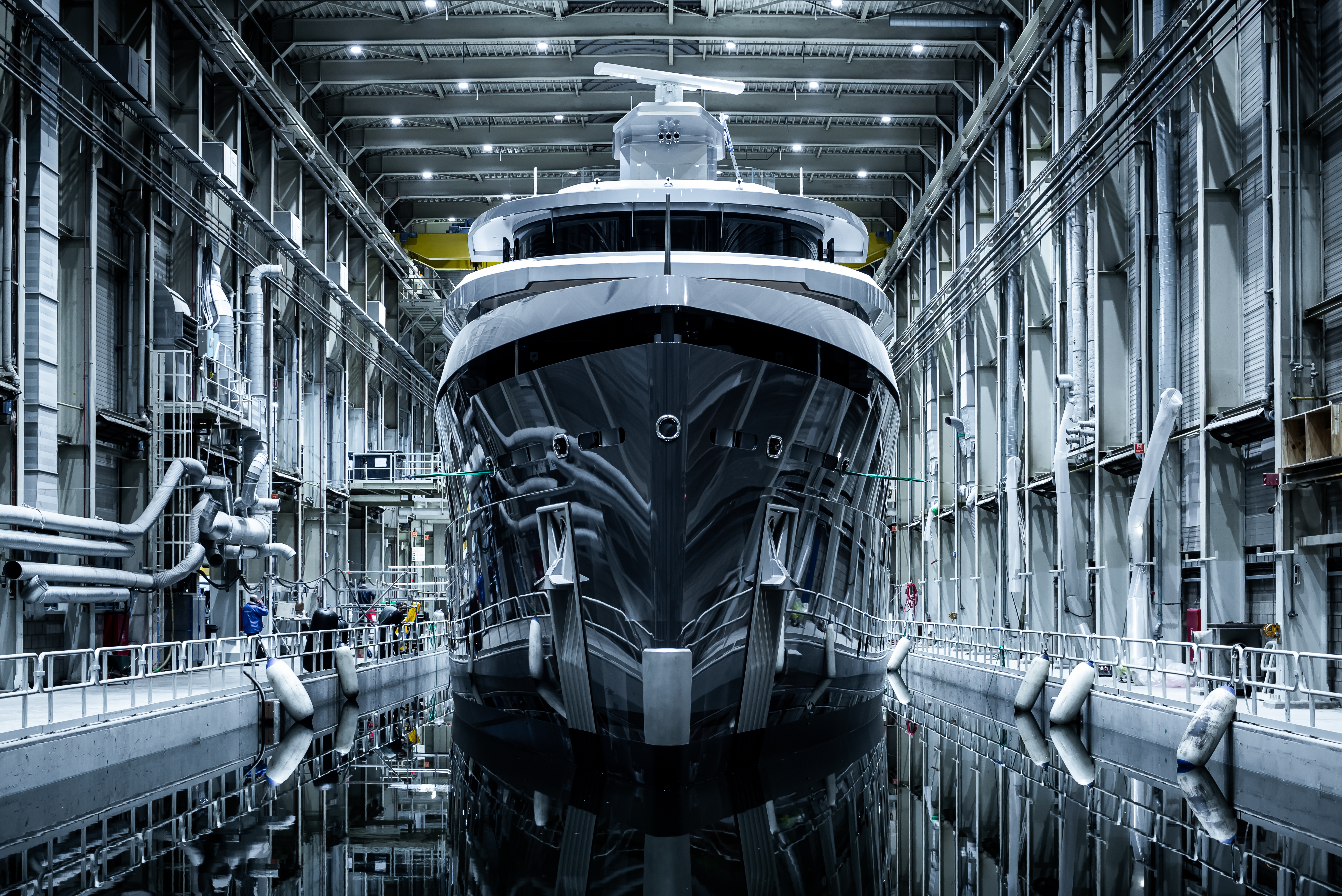 She has a striking mast and the yacht's very own submarine, just two of the specific requests by an owner who has enormous experience of discovering the world by sea. Like every genuinely custom superyacht, the design for Shinkai revolved around these specific choices of the client. In this case, the key was how best to incorporate a 7.2-tonne submarine on the aft deck along with the giant crane required for launching and collection. Taking this as the starting point, designer Philippe Briand and the teams at Vitruvius and Feadship have developed a 55m explorer yacht which will be able to travel the world while remaining both self-sufficient and fuel-efficient.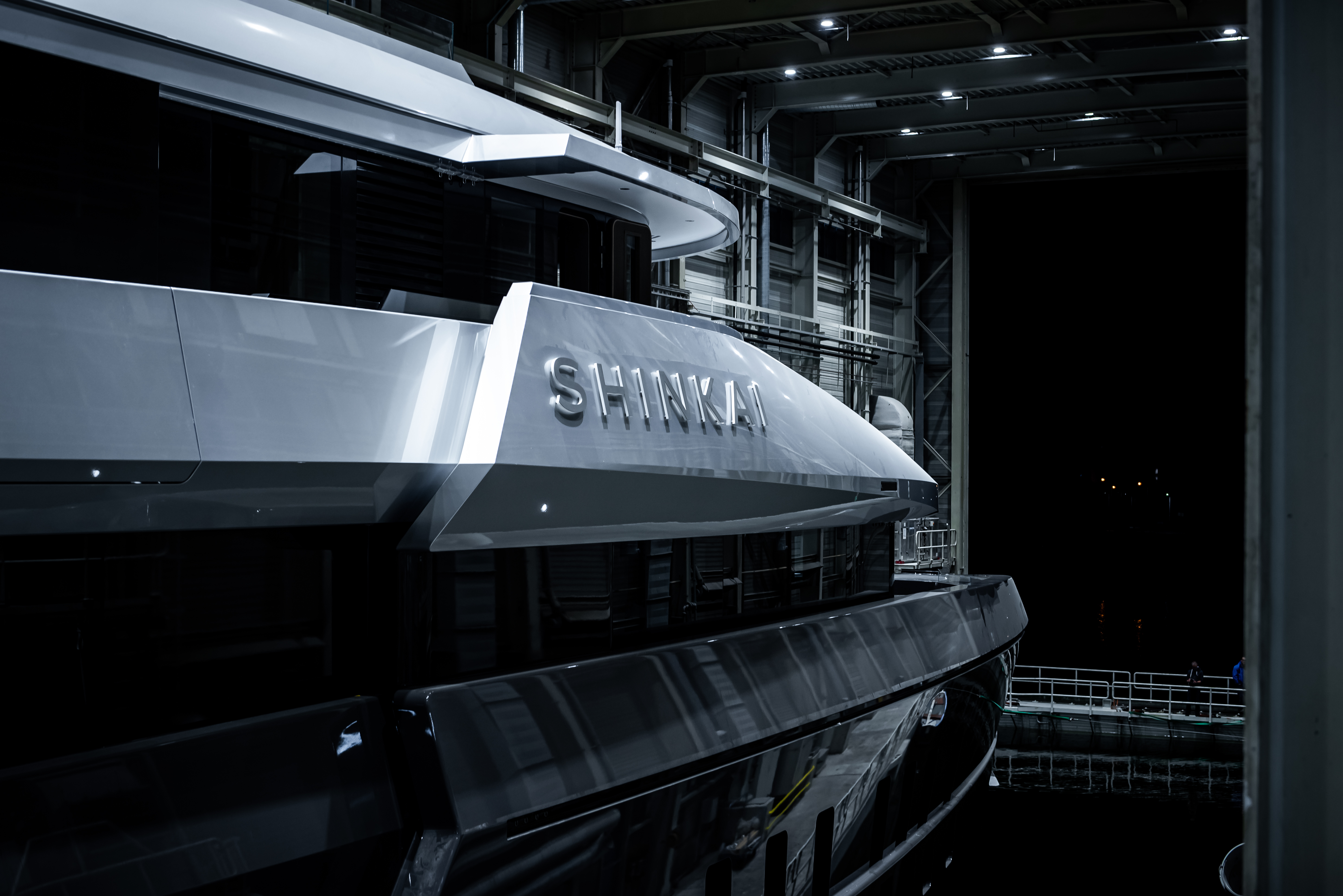 Shinkai will be able to travel to the North-West passage, the Feadship's steel hull has therefore been built to ice class and includes an advanced WASSP sonar system to explore the ocean floor. She is not being fitted with traditional stabiliser fins as these could potentially hinder the ability to retrieve the submarine in certain seas. For the first time on a yacht of this size, a gyroscope system has been fitted within the hull, with the tank deck arranged in such a way to enable traditional stabilisers to also be installed later if required.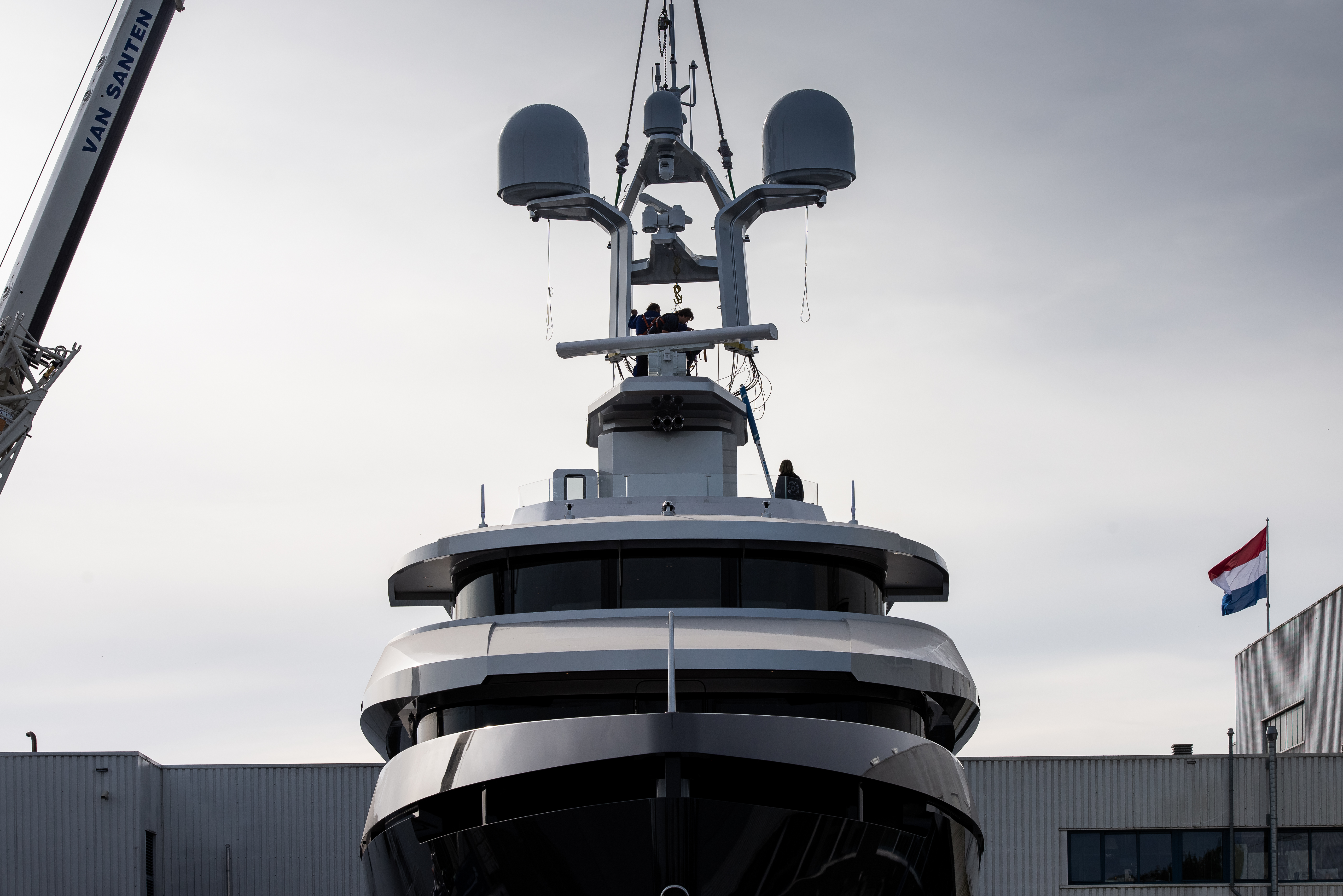 Measuring 3x3 meters and weighing a hefty 23 tonnes, the gyro is the largest unit built to date and a heavy piece of equipment for a yacht built to go far on less fuel. More weight comes from the submarine, of course, and the massive crane required to lift 7400 kg when the sub is manned. This crane has an outreach of almost eight meters and will also be used to launch Project Shinkai's limousine tender and lift the owner's car and its crate from the aft deck to the shore.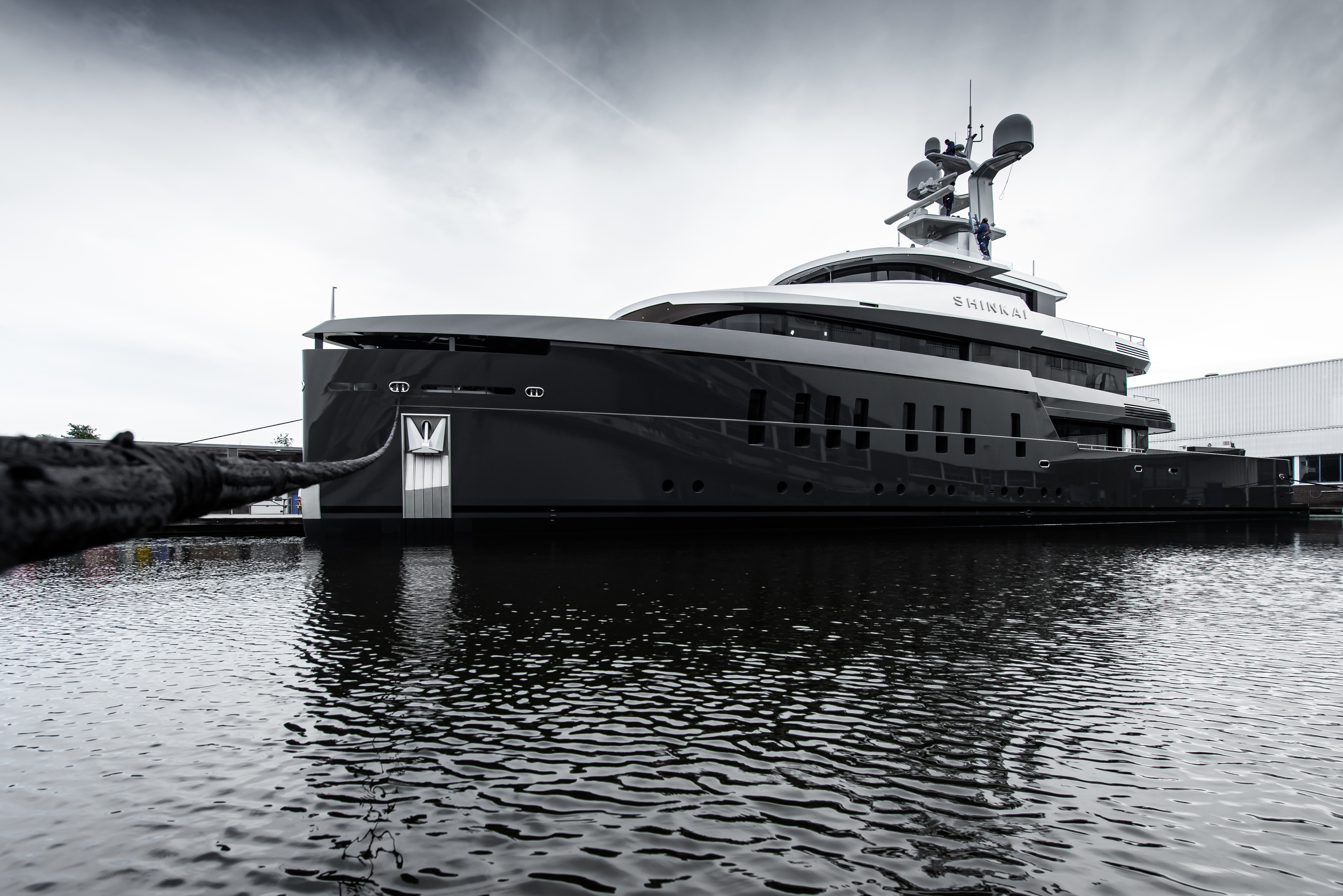 The explorer will be delivered later this year.
Feadship
was formed as a group in 1949 as a marketing partnership between six Dutch shipyards, de Vries Lentch, Van de Stadt, Witsen & Vis, Akerboom, De Vries Scheepsbouw and Van Lent Shipyard, and De Voogt Naval Architects. Feadship is well-known as one of the Netherlands' most elite yacht builders and delivers superyachts from 50–100+ meters in length.
Credits: Feadship