Known for her four hybrid propulsion modes, the 50-metre superyacht Bintador has been delivered by Italian builder
Tankoa Yachts
. Designed by Francesco Paszkowski, the vessel will make her international debut at the 2019 Monaco Yacht Show (September 25-28).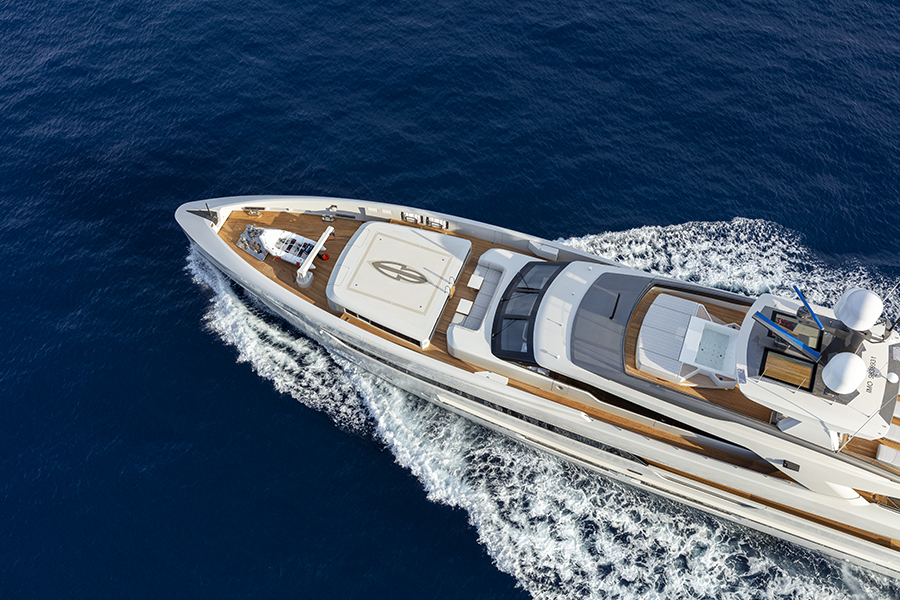 Based on a similar design to
Vertige
, the first in Tankoa's 50-metre series, S501 Hybrid differs from her predecessor in several aspects.
First of all, Bintador is powered by a hybrid propulsion package. The power of twin MTU 8V4000M54 engines and two 300 kW electric motors fed by two 250 kW variable speed generators enables operation under four different modes:
- Diesel-electric mode. In this operation mode, the electric motors have powered by the two variable speed generators, allowing for a 10.5 knots speed and a range of 4,900 nautical miles.
- Hybrid mode. One of the two main engines drives feeds the same shaft electric motor to generate electrical power to run the second electric motor for propulsion and hotel load. At 12 knots, the yacht will have a cruising range of approx. 4,000 nm. The two diesel generators are inactive in this mode.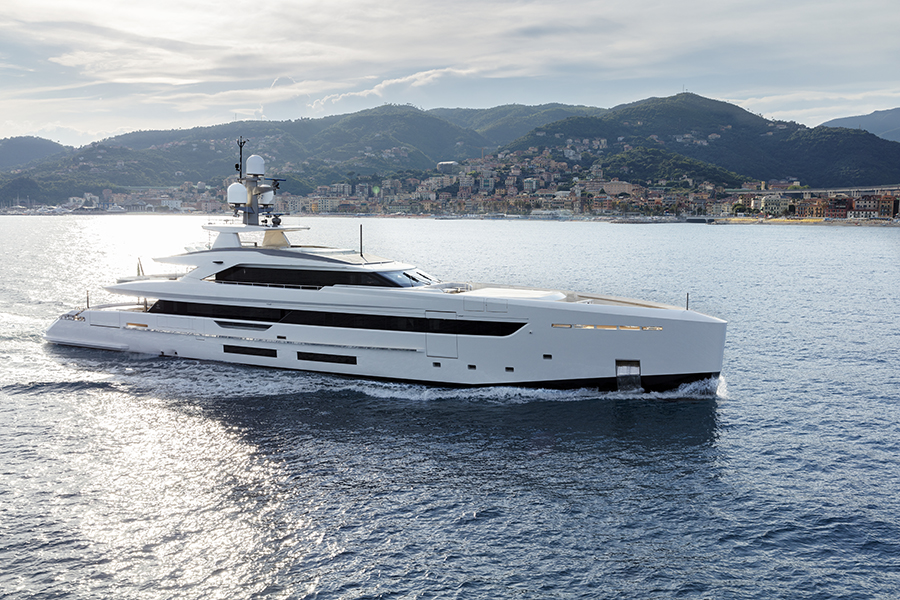 - Traditional mode. The yacht can sail at 17 knots using both main diesel engines for propulsion and a diesel generator for onboard services.
- Full-speed mode. With both main engines and generators supplying power to the two electric motors and for hotel loads, the yacht will reach a top speed of 18 knots.
Binta D'Or, as well as her predecessor Vertige, features the galley laid on the main deck instead of the lower deck and touch-and-go helipad and storage for 5 e-bikes. Tender and jet-sky on the foredeck.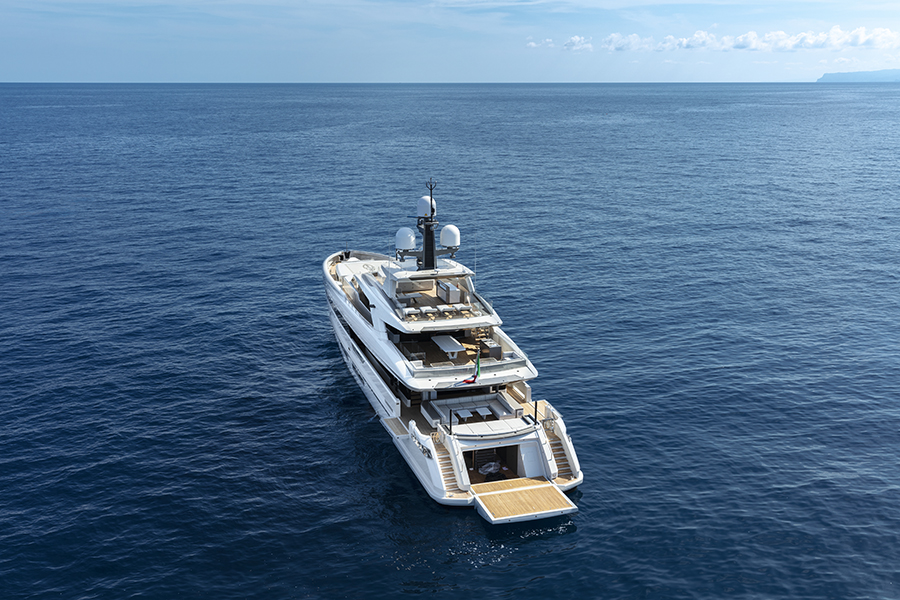 Unlike Vertige that has six cabins on-board, Binta D'Or offers accommodation to 10 guests across five cabins, with the master suite with fold-down balconies on both sides.
The interior design by Francesco Paszkowski Design in collaboration with Magherita Casprini focuses on light and modern tones with natural materials.
S501 Hybrid's lower deck comes equipped with a gym and beach club, two VIP cabins with king-size beds and two guest cabins with twin berths, plus crew quarters and service areas.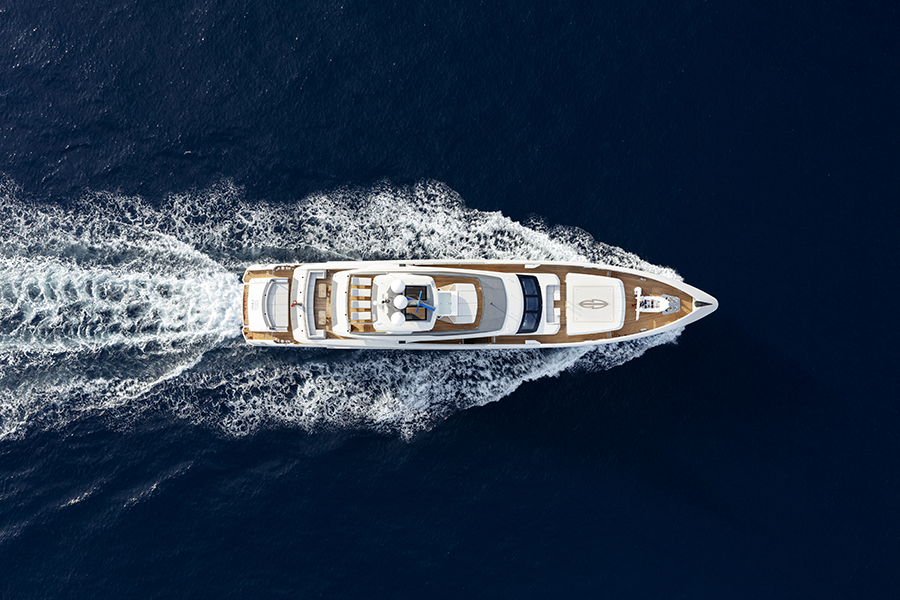 On the main deck, the cockpit comes with a spacious sunbed, U-shaped sofa, coffee tables, and bar. On the same deck level, along with master suite, the interior comprises a spacious salon, galley, dining room.
Meanwhile, the upper deck is designed around spacious outdoor areas for guest's relaxation, with a dining table and access to the comfortable sky lounge. The foredeck includes a solarium and an open-air lounge.
The fly deck provides ample spaces and comfort with sofas, sun-beds, chaise longe, bar and a generous Jacuzzi.
Tankoa Yachts
was established late in 2008, with a team of managers and investors already involved in the yachting industry. Since its inception, shipyard focused on yachts ranging mainly from 50 to 90 meters. The builder's current flagship, the 72-metre S701 Solo,
was launched in August 2018
.