Barcelona-based yacht designer Dani Santa presented motor yacht concept Copern. With 50 meters of length and 9 of width, the vessel is presented as a new trend in yacht design of new generation.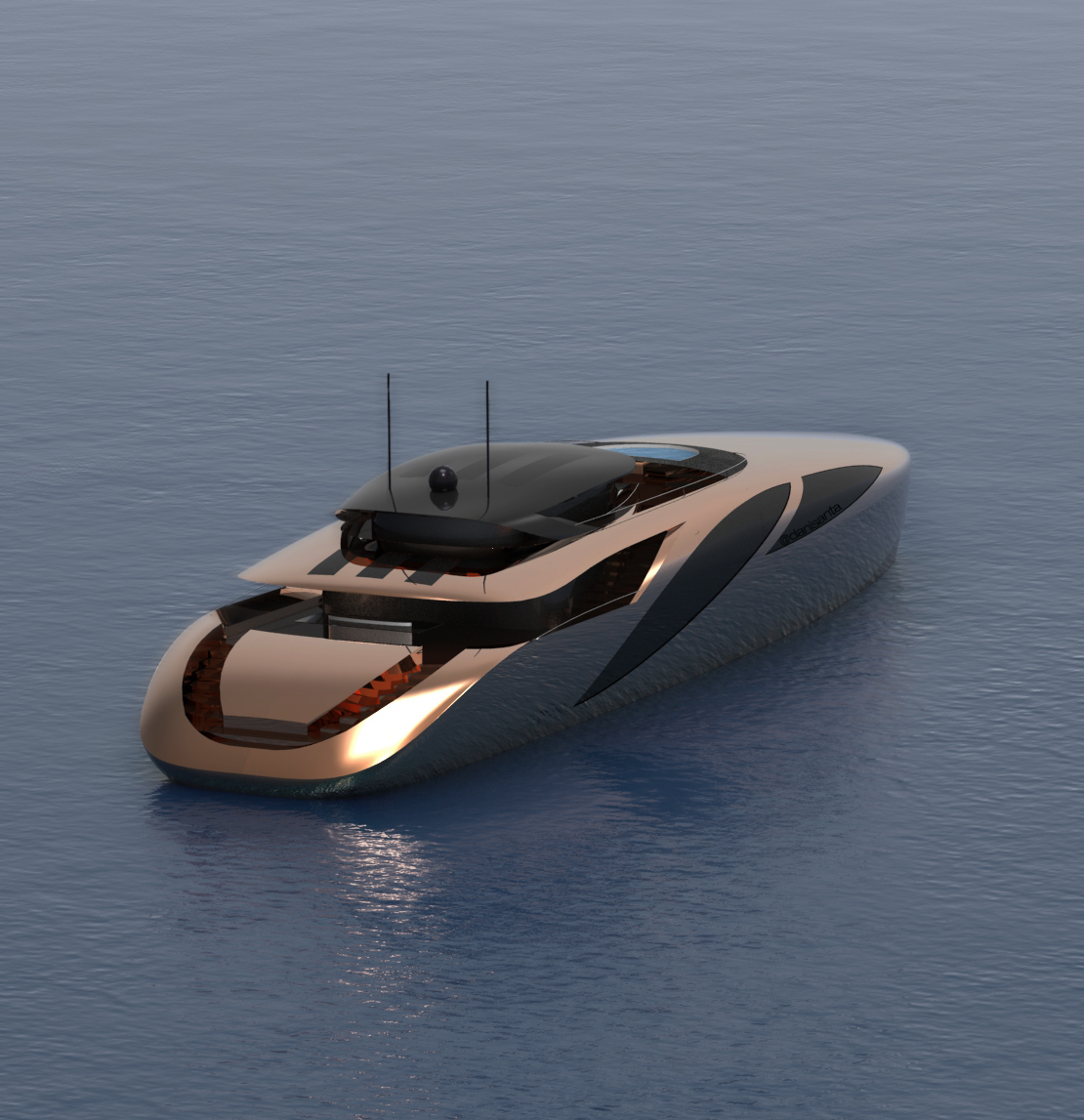 Characterized as a sporty model with soft lines that flow with harmony, it's inspired in fluid and organic shapes.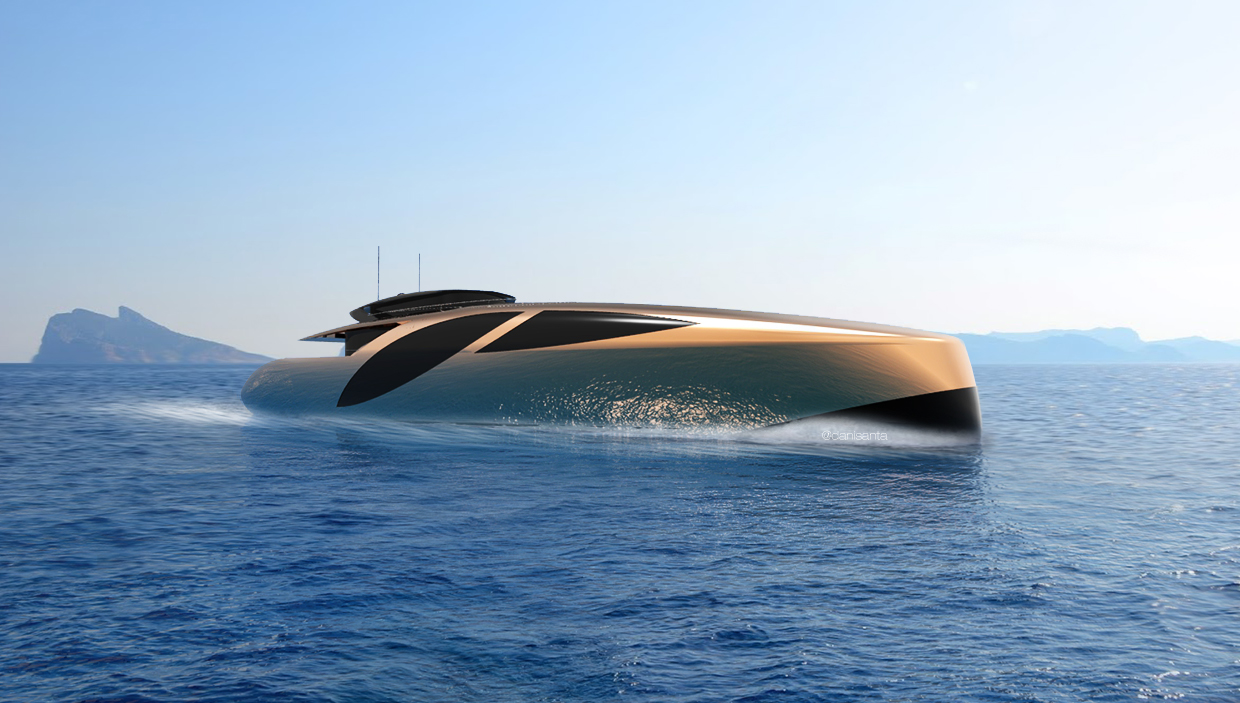 Designed to combine a navigation of high performance at any speed, as well as comfort even to stationary boat, offers all the amenities needed to make this a perfect yacht for any purpose.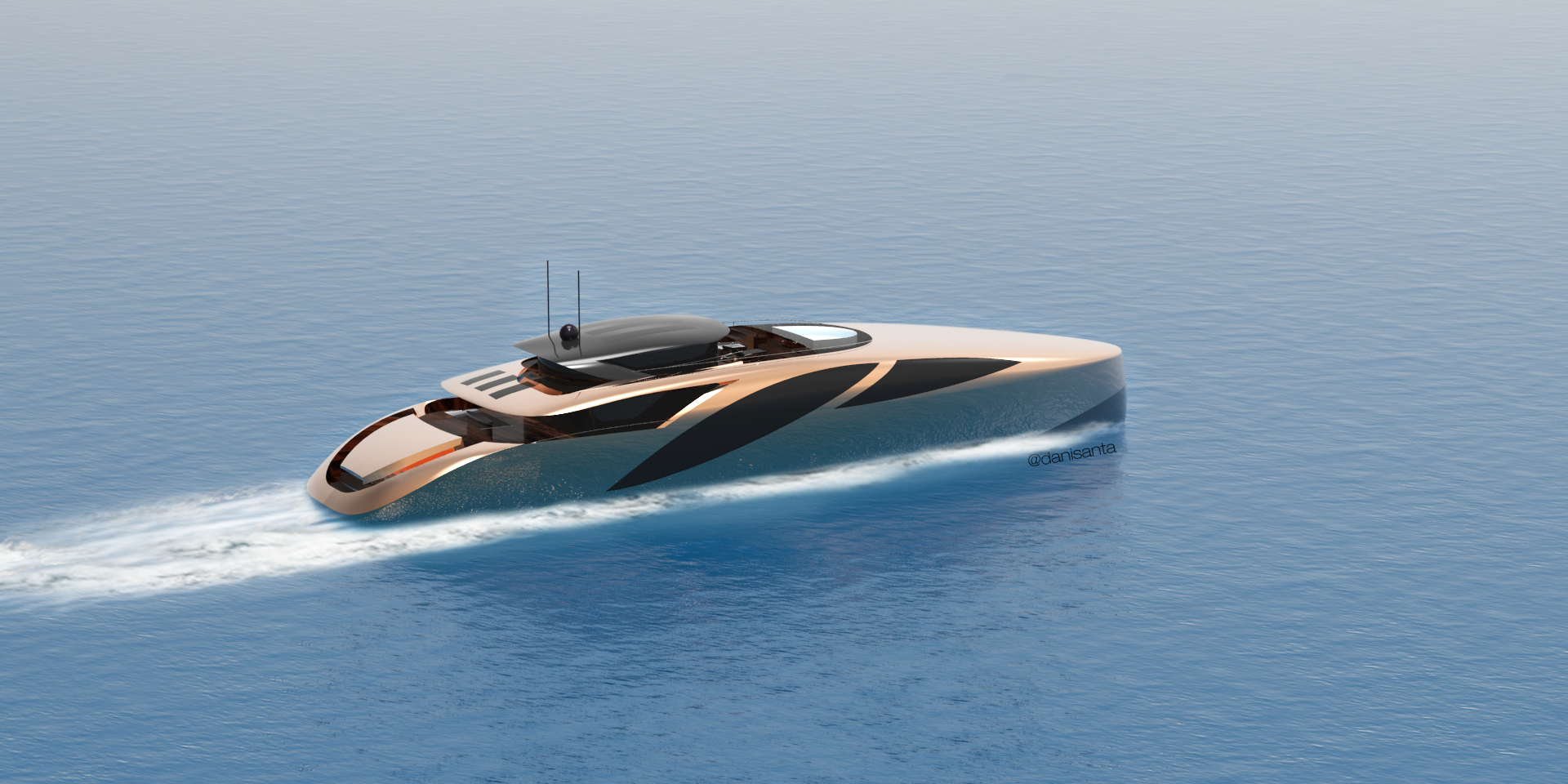 With an optimization of the spaces and functionality, sundeck, offers a very complete Government place, protected by a hard top with sunroof, followed by a Jacuzzi and sofas with a 180 degrees view.
Dani Santa's other projects include
50m yacht concept Aquila
and design project for Heesen. For the last 6 months he has been working at Barcelona Yacht Design Group.