The 44 meter
B145
underwent a two-day sea trial on July 4 and July 5, 2022. The newest flagship of Bering Yachts was launched at the end of May. This impressive expedition vessel departed the builder's facility in Antalya with the goal to test the boat's performance in the open sea.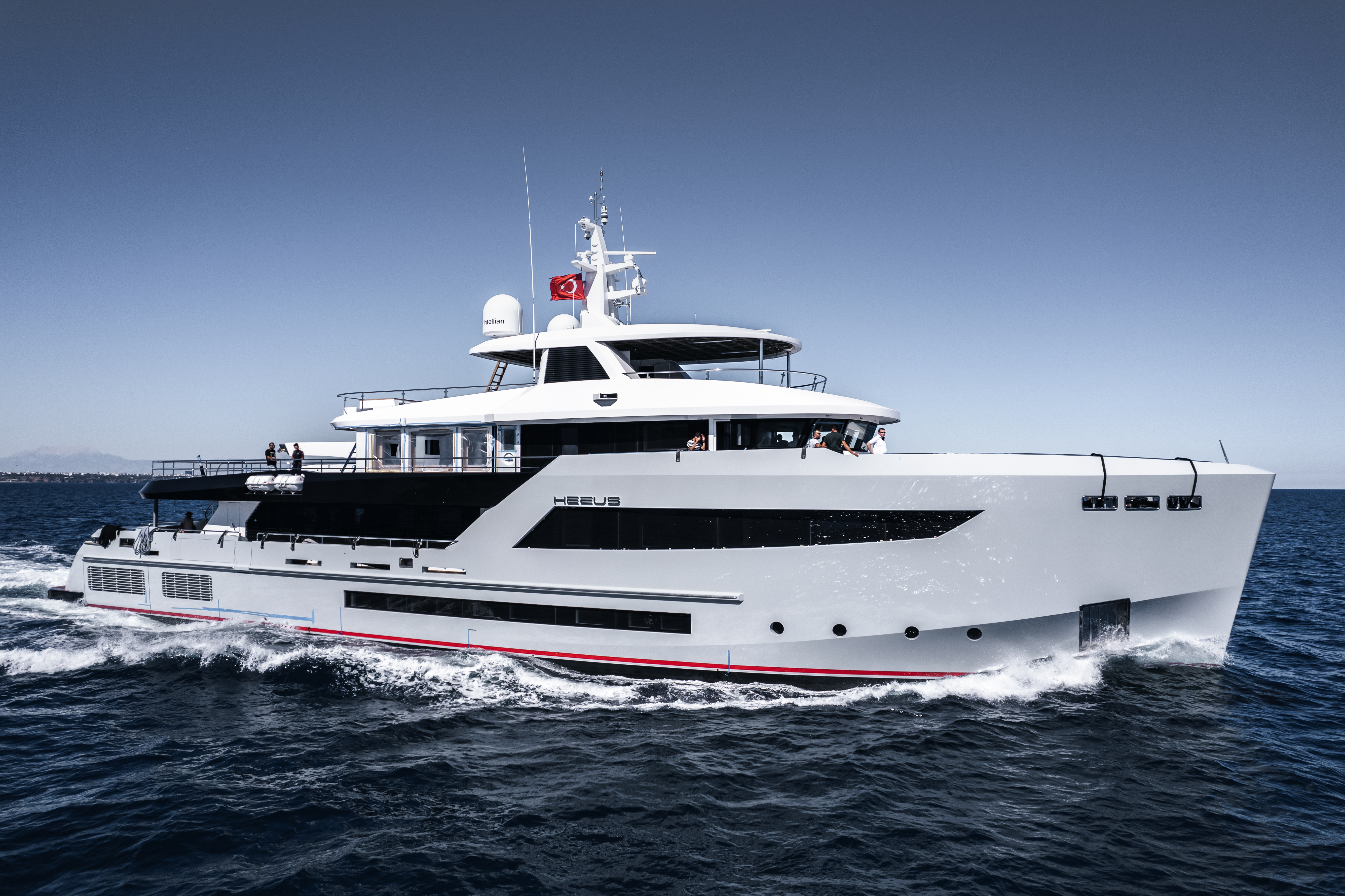 Bering 145 is made in a steel hull and with an aluminum superstructure. The expedition yacht was designed and built by Bering Yachts' team of in-house engineers and naval architects. With a length of 44.20 meters and a gross tonnage of 499 GT, this superyacht is ideal for long-distance autonomous cruising.
The shipbuilder engineers were putting the final touches on the yacht's systems, service companies' representatives were checking on the equipment, the boat's crew had time to familiarize themselves with the vessel, and guests were able to enjoy the ride and run the user-experience tests firsthand.
During the first day, the main systems were tested. Before the cast off, the crew checked on the mooring equipment such as bollards, capstans, windlasses, and hull pipes. Both engines ran at different loads with the main goal being to measure the fuel consumption. We have learned that at a maximum 1,925/1,905 RPM, the PORT side engine consumed 58.9 GPH and the STBD engine consumed 58.9 GPH. With the displacement of more than 500 metric tons and maximum speed 15 knots, Bering 145 appears to be a very economical boat.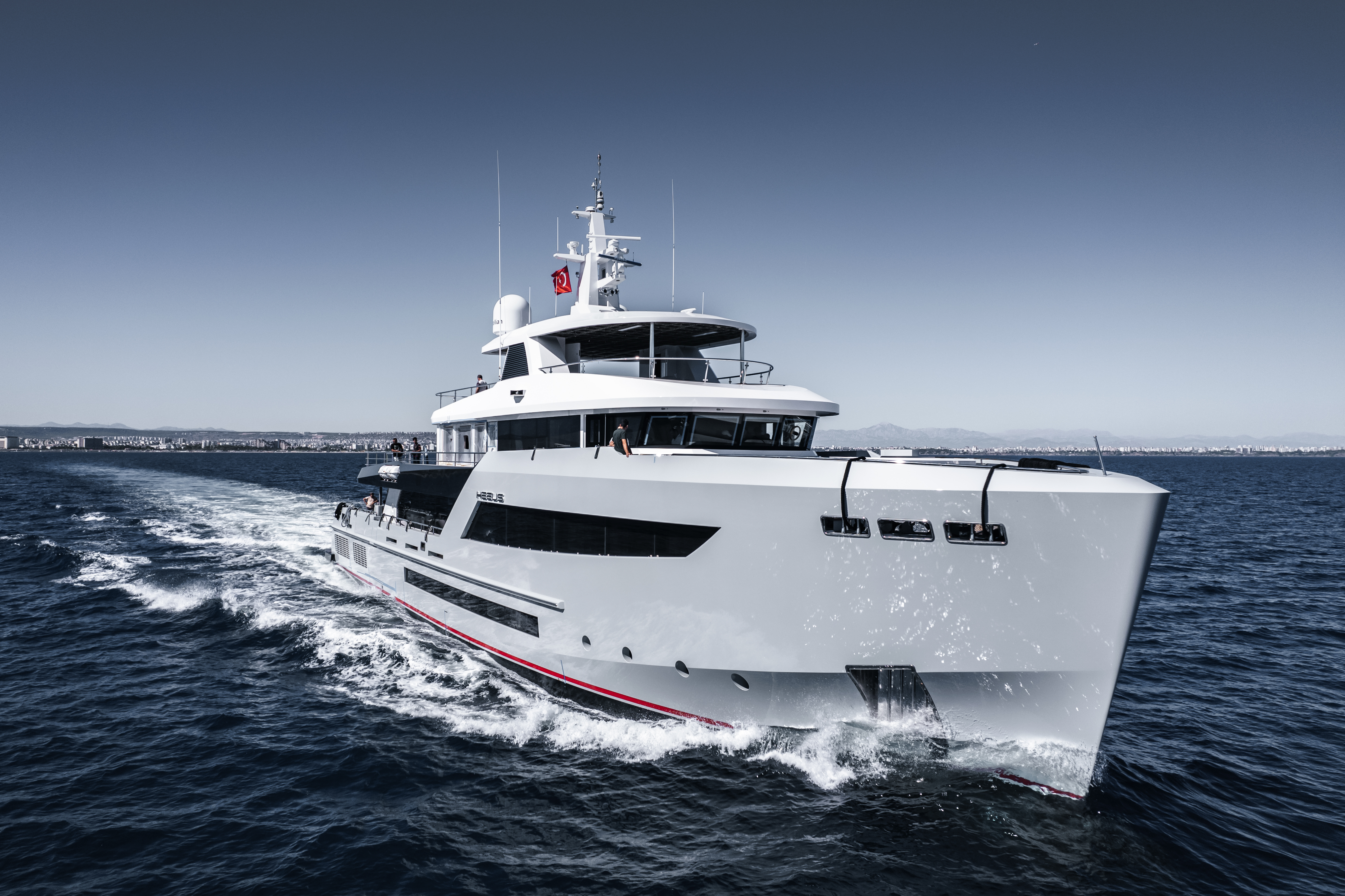 Specialists from ABT started up the second day by fine-tuning and putting into commission the TRAC digital electric stabilization system. They have also tested the bow thruster and set the stabilizer fins. Captain had a trial run of the steering system, and guests were checking the time it took them to cross the boat from one shipboard to another and from the bow to the stern and back. Guests were praising B145 for its comfort and seaworthiness.
It is expected that this yacht will soon be joined by her
sister B145
, which is currently under construction.
Bering Yachts is planning to showcase B145 at the Cannes Yachting Festival and at the Fort Lauderdale International Boat Show.
Bering Yachts is located in Antalya, Turkey. Its shipyard designs and builds semi-custom steel expedition yachts and luxury steel trawler yachts ranging in size from 50 to 145 feet.
Credits: Images provided by Ruben Griffioen from SuperYachtTimes/Bering Yachts