Bering Yachts has launched the first flagship yacht
B145
Heeus
. The first hull of the 44-meter expedition yacht was launched at the Bering Yachts shipyard in Antalya, Turkey.
Bering 145
is made in a steel hull and with an aluminum superstructure. The expedition yacht was designed and built by Bering Yachts' team of in-house engineers and naval architects. With a length of 44.20 meters and a gross tonnage of 499 GT, this superyacht is ideal for long-distance autonomous cruising.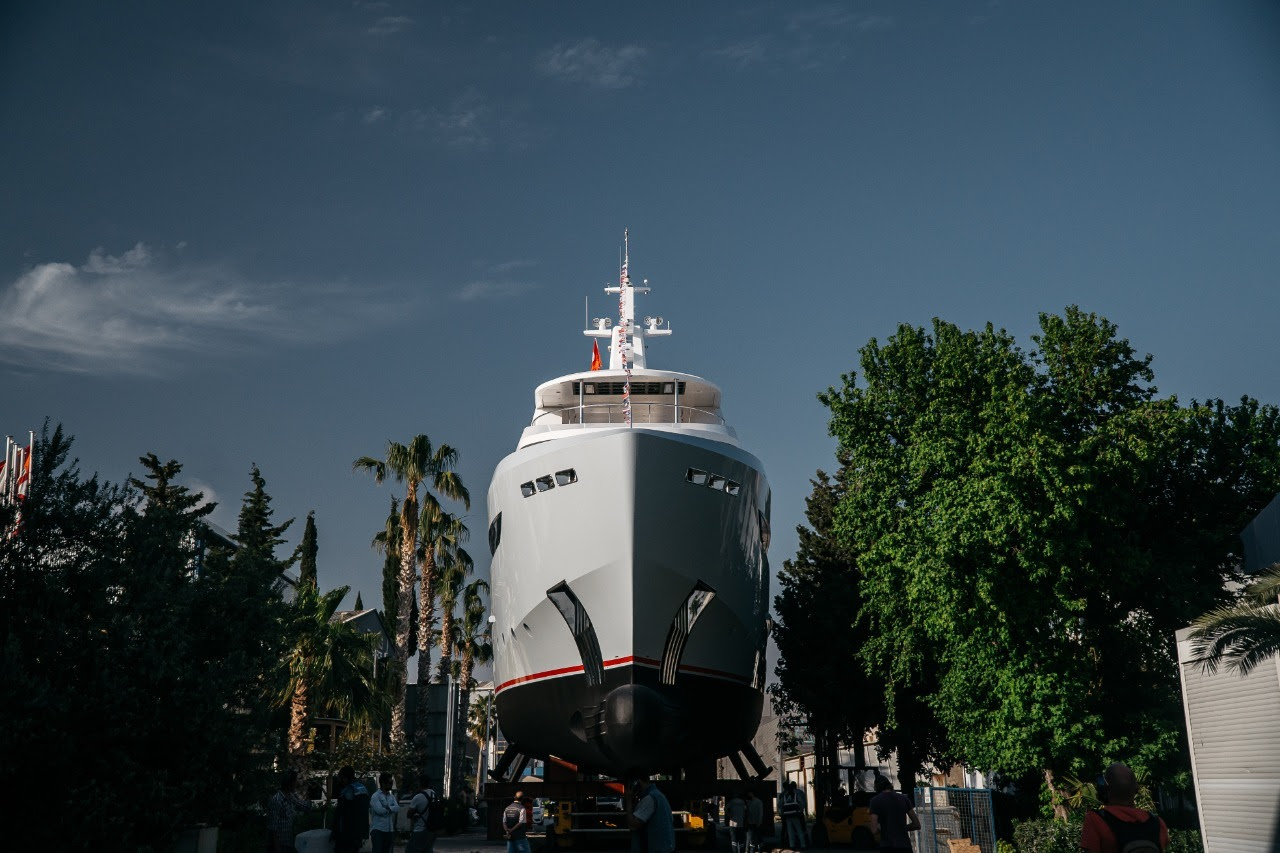 "We are very proud that the first hull in the Bering 145 range has been successfully launched. This marked the beginning of a new chapter for Bering Yachts," says Alexei Mikhailov, founder and director of Bering Yachts.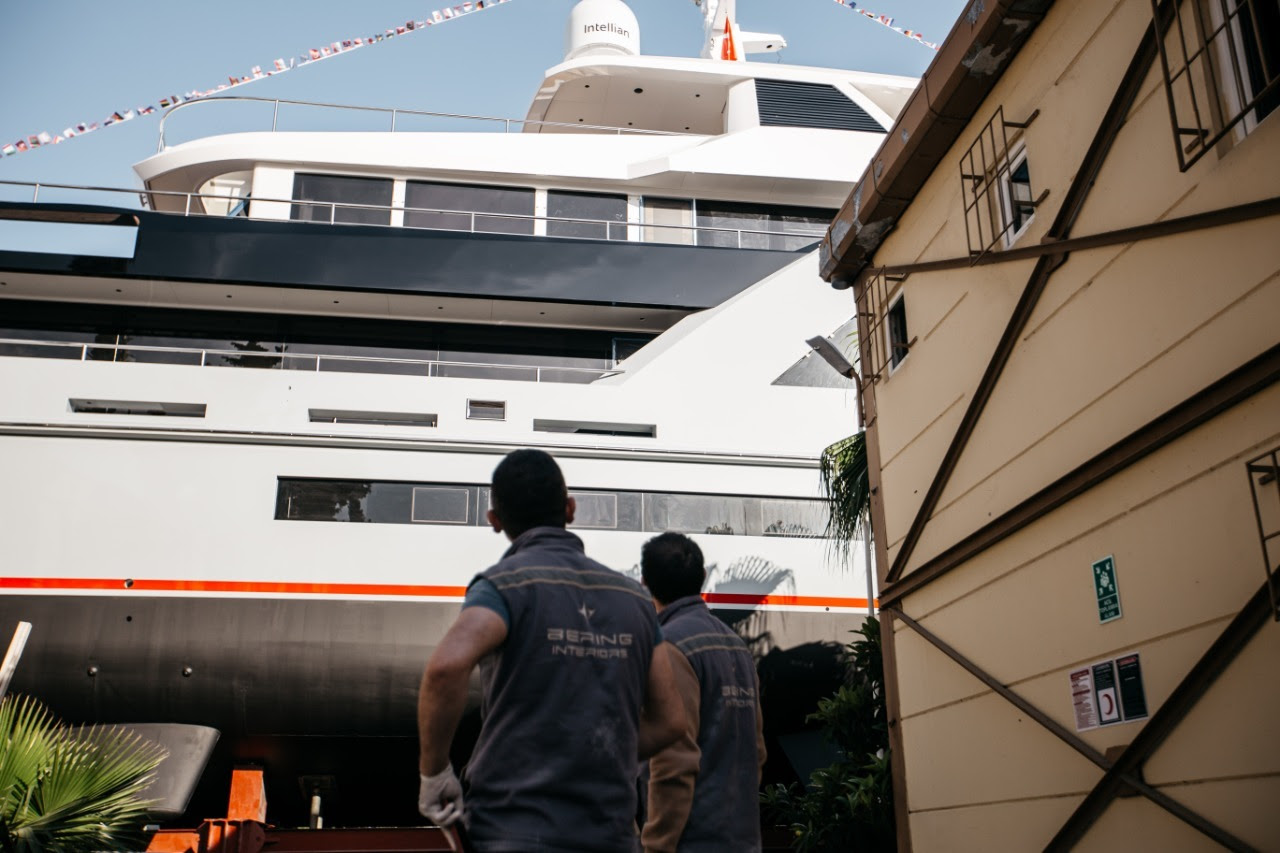 Heeus is capable of accommodating up to 12 guests and embarking on unforgettable journeys around the world with the help of 10 crew members. She has a well-thought-out 6-cabin layout and a multifunctional flybridge with a hot tub and an equipped bar area. The master cabin is located on the main deck at the bow of the yacht. The cabin is framed by over 9.5 sq. m of glass windows.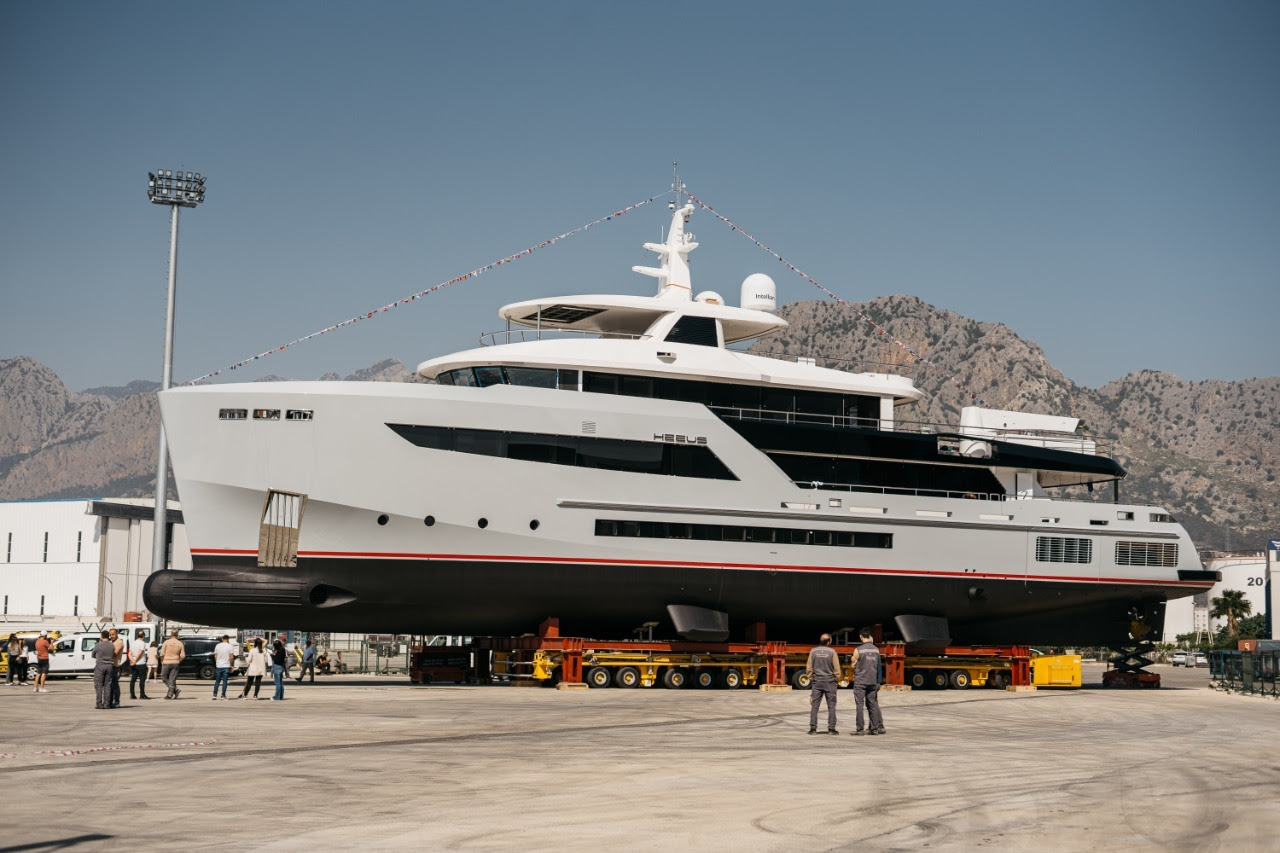 On the main deck there is a spacious salon with a dining area for 12 people and a seating area with upholstered furniture. Another dining table is located on the upper deck, in the sky lounge. On board Heeus there is also a spacious beach club and a garage area of ​​over 25 sq. m.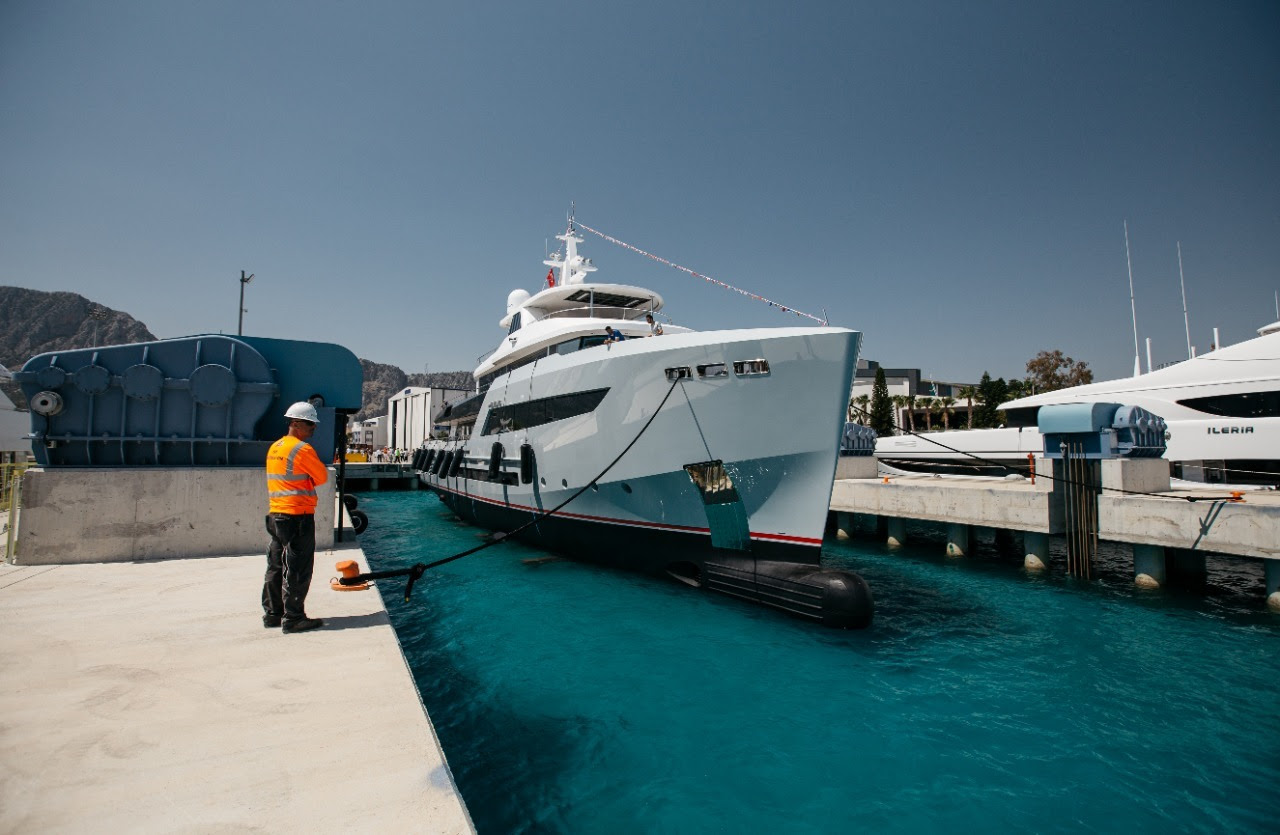 The yacht is equipped with two Caterpillar C32 ACERT engines with a capacity of 1200 hp. at 1800-2100 rpm (engines with adjustable operating speed range), the maximum speed of the yacht is 15 knots, and the cruising speed is 12 knots. The superyacht is equipped with a hybrid propulsion system.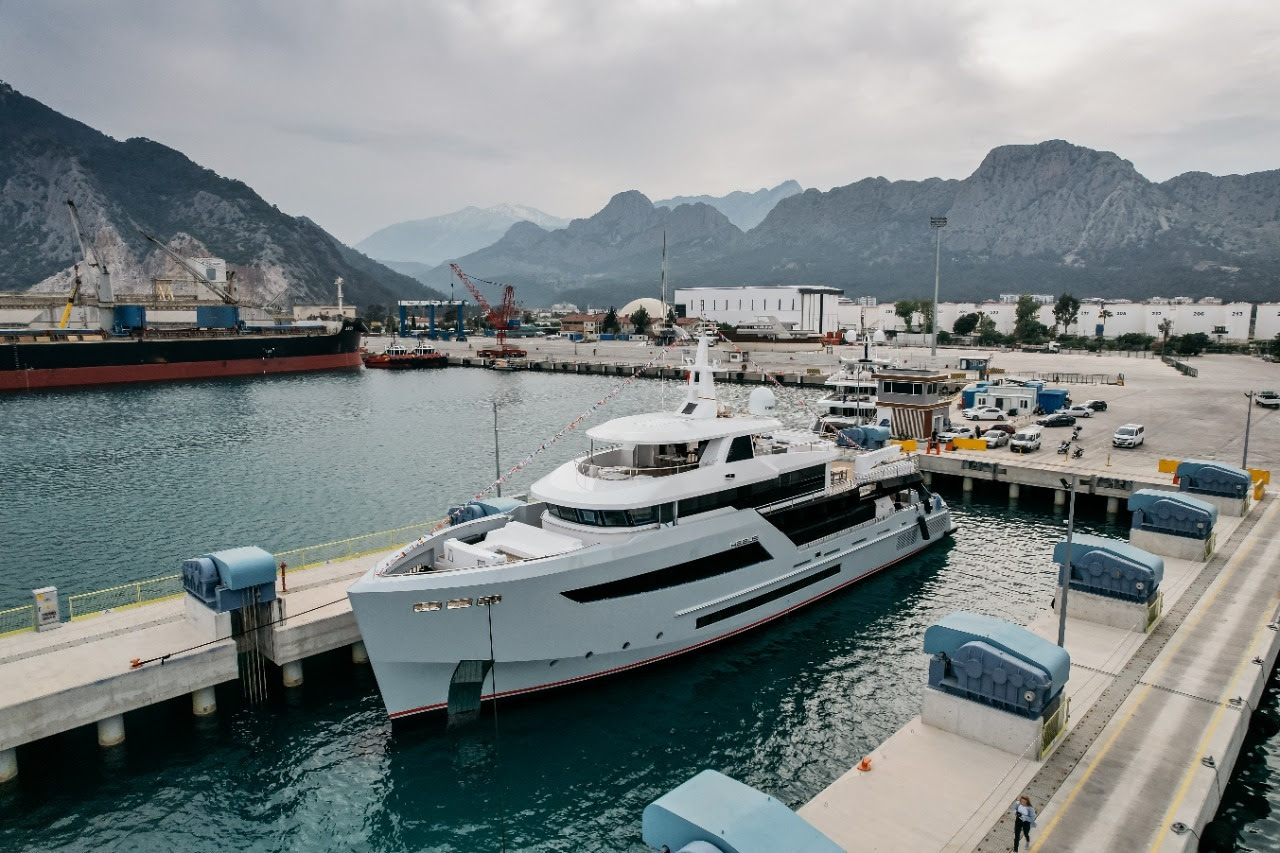 The B145 has an impressive fuel capacity of 95,600 liters. An autonomous cruising range of over 5,000 nautical miles allows its owners to reach any destination without discomfort.
Bering Yachts is located in Antalya, Turkey. Its shipyard designs and builds semi-custom steel expedition yachts and luxury steel trawler yachts ranging in size from 50 to 145 feet.
Credits: Bering Yachts