Theodoros Fotiadis Design
has shared the renderings of the newest 105-meter superyacht named 5th Element. As the name implies, the yacht is inspired by elements: earth, water, fire, air and space.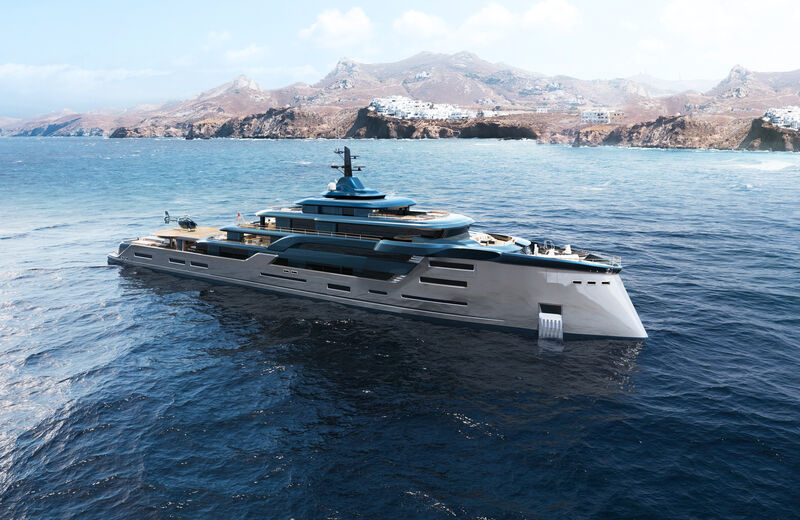 The abstract ecru-toned carpets and light walnut paneling on the pool deck are inspired by earth, and the owner's deck with light blue hues takes its design direction from water.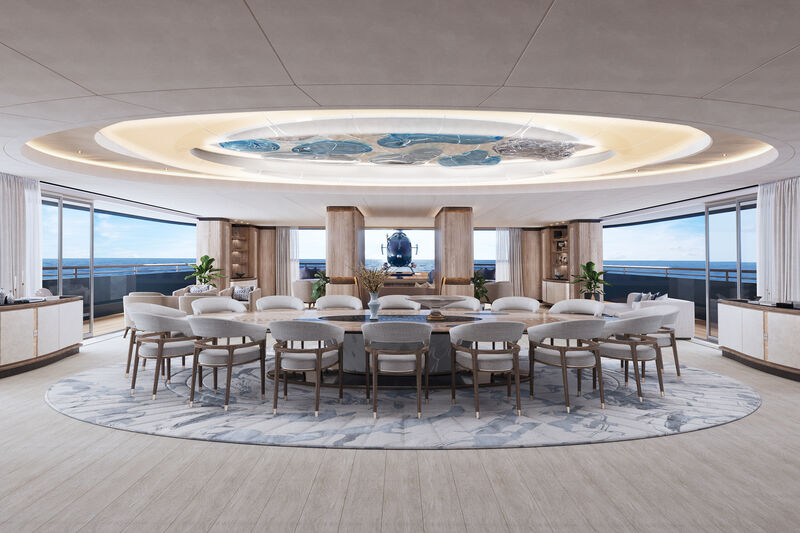 The concept was created by a group of designers with over a century of experience and is planned for year-round cruising. The boat spots a reverse bow, an aggressive profile with angled exteriors, there is abundance of natural light in its interiors.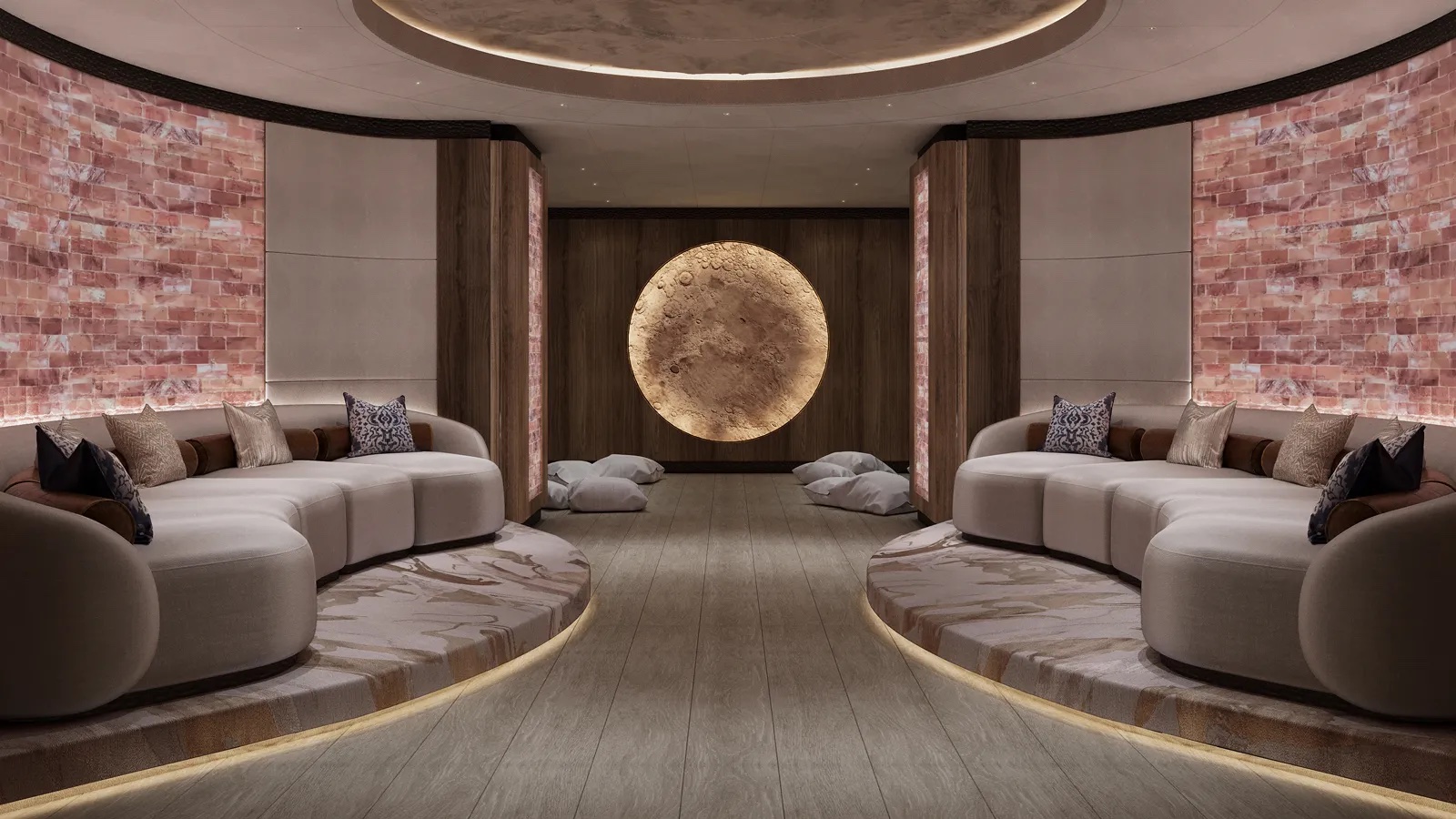 A waterfall feeds a large swimming pool on the pool deck, where the main saloon is located. Sliding glass doors lead to one of two formal dining areas and an L-shaped sofa, the upper deck hosts a larger dining table across the deck. Floor-to-ceiling doors on the upper deck lead to a helipad. Majority of living spaces are planned with "crystal" inserts in the ceiling.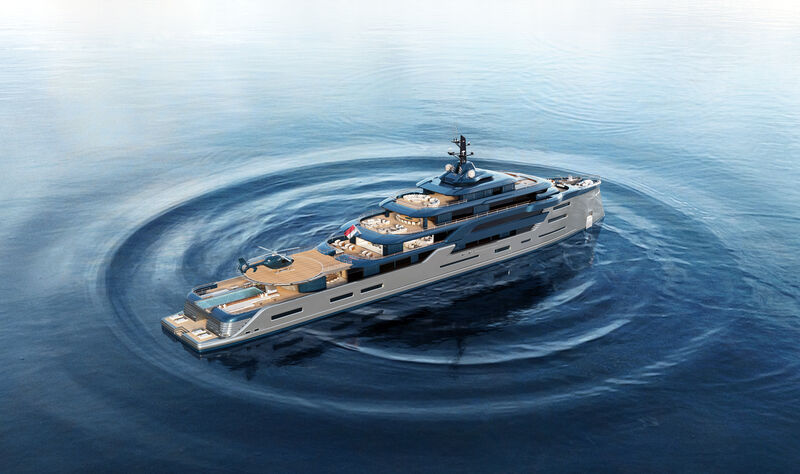 The serene atmosphere is supported by an impressive list of amenities, like an ice chamber with volcanic stone, a salt room with Himalayan salt brick rendering, an indoor pool spa and a treatment room.
Credits: Theodoros Fotiadis Design