New Zealand yard
Yachting Developments
Hull 1015 is nearing an advanced stage of construction. Measuring 38.7m, this all-carbon motor sportsfisher is scheduled for launch in the third quarter of 2017.
October saw the engines dropped into the hull, with the below pictures showing the incredible scale of the hull. The hull is now being faired and the superstructure is coming together, with the bridge scheduled for attachment immediately after Christmas.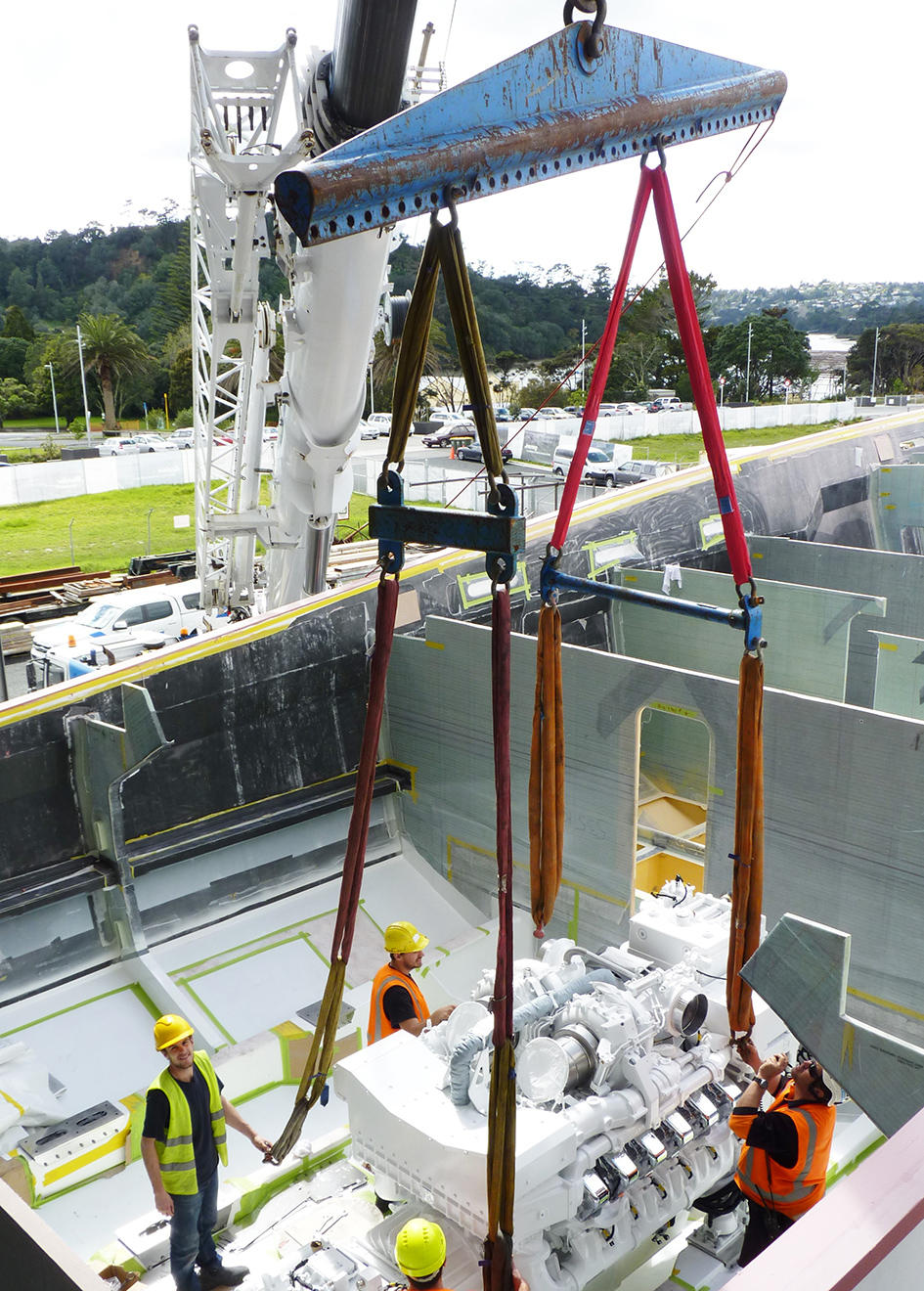 Yachting Developments in-house cabinetry team has undertaken the interior woodwork and the first cabins are now being completed. Under construction for a passionate sportsfisherman, the yacht has been designed by Michael Peters Yacht Design, with the interior by the owner and Yachting Developments.