Sponsored by Bespoke Yacht Charter
'How long is a piece of string?' is the quick answer to this question.
The variation in charter yacht pricing and facilities is simply breathtaking, with
crewed motor yacht charters on the French Riviera beginning at around €20,000 per
week for smaller yachts, and soaring stratospherically upwards to over €1 million per
week for the finest megayachts - complete with helipads, elevators, beach clubs, and
infinity pools.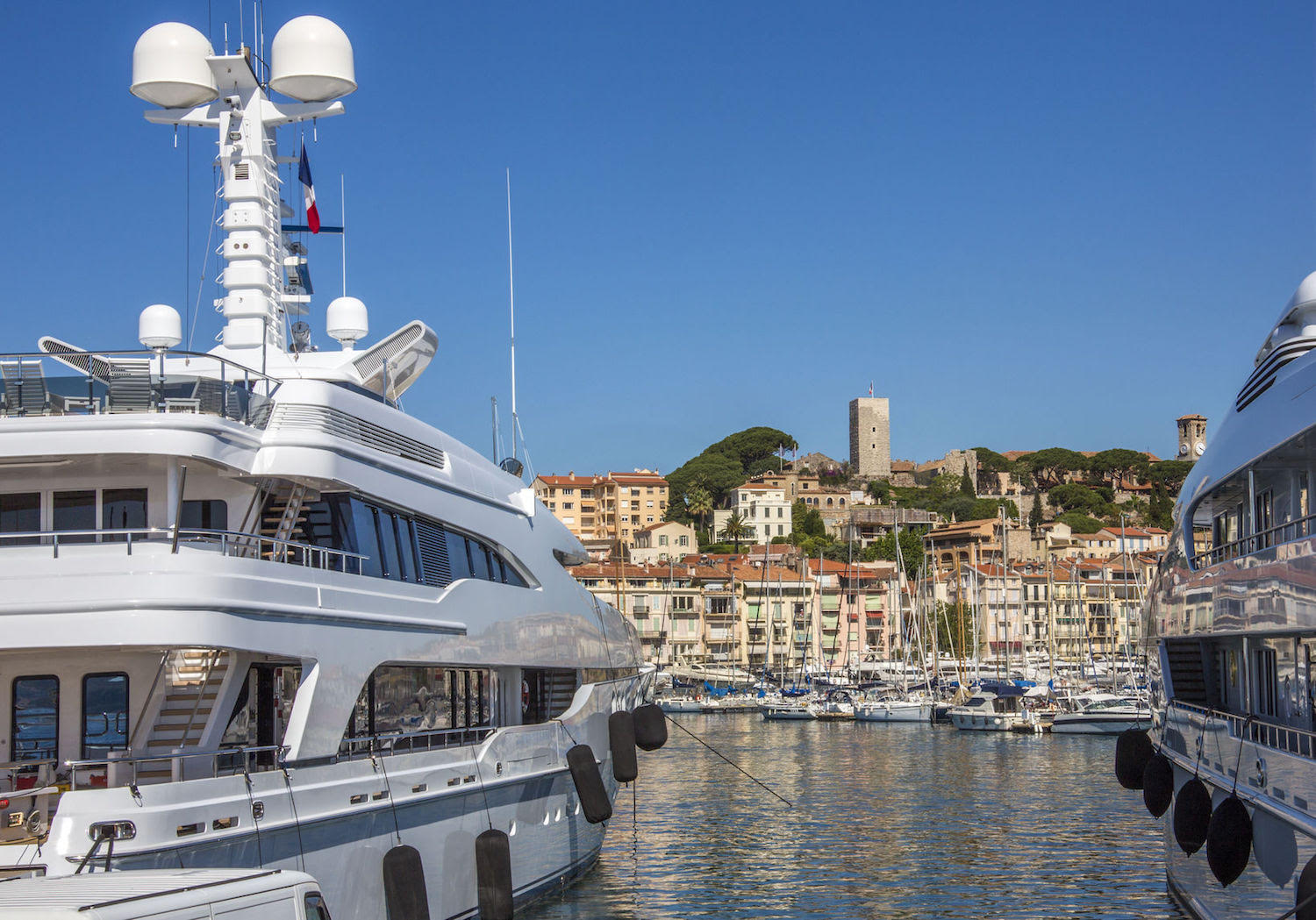 It's fair, then, to say there are some gaps in pricing and facilities. And in those gaps lies your opportunity to join the superyacht set. You may have to sacrifice the infinity pool, but you don't have to sacrifice the dream.
With more superyachts joining the charter fleet every year, yacht charters are more affordable than ever before. And once you factor in sharing the cost of your charter with a group of family and friends, yacht charter at the small to medium motor-yacht range becomes financially comparable to other luxury holiday options on the French Riviera such as high-end hotels, villas, and cruise ships. And when it comes to experiences…well, luxury yachts win that contest hands-down.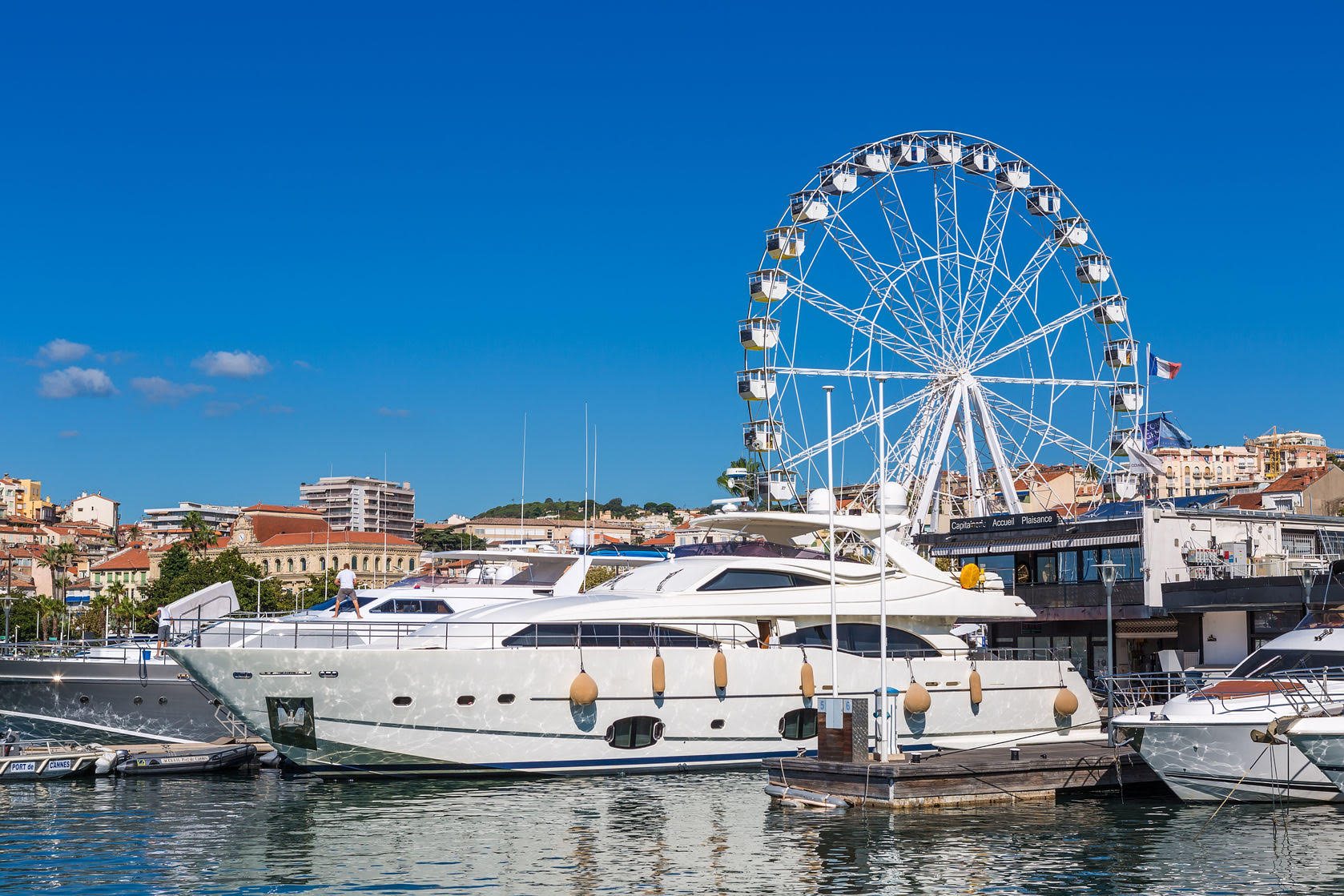 Yet there's still a great deal to know before booking your first charter yacht. Yacht charter costing is not as simple as paying the weekly charter fee and cruising off into the sunset. Just like other holiday options, there are extras to pay such as food and beverage costs, as well as yachting-specific costs such as fuel and berthing fees.
There are also some great free inclusions, and ways to save yourself money— if you're clever about it. Your charter broker will be able to take you through all this in greater detail, but it's nice to have an idea beforehand about average pricing and what you get for your money.
So it's time to ask yourself what's an entry level yacht, what you will get at difference price points, what's included, what are the hidden costs and how you can reduce your outlay. Thankfully Bespoke Yacht Charter has answers to all of these questions.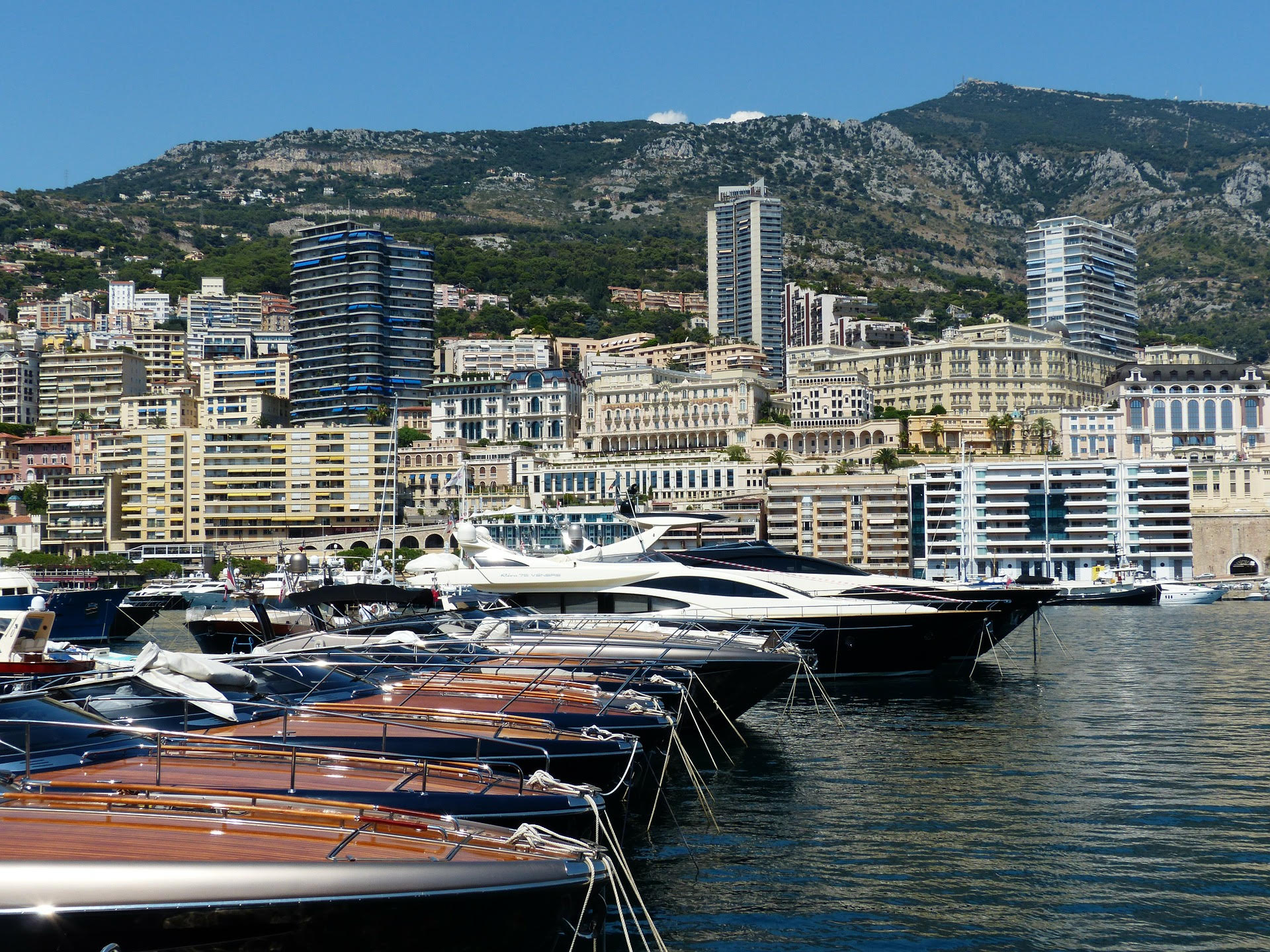 A superyacht, by most definitions, is any crewed leisure yacht over 24m, or 78 feet. But don't get too hung up on length, as there are some luxurious and attractively-priced yachts in the 18-24m range too, and this is where many first-time charterers choose to start their yachting journey.
Size and price ranges: What can you expect?
The descriptions and prices below are guidelines only, and modelled on motoryachts rather than sailing vessels, which tend to be cheaper.
18-24m:
In this size range you'll usually get 3 luxury cabins sleeping 6 people, although some have 4 cabins sleeping 8. Many of the yachts in this sector are sporty yachts with modern interiors which can streak down the Riviera coastline in a blur of speed and fun, but there are also a few older displacement yachts in this fleet too, with bigger interior volumes, two decks, and a more classic luxury yachting feel.
What you prefer is entirely up to you. Where the sport yachts have the speed, displacement yachts have stability. Yachts in this size range will normally have 2 to 3 crew, including a captain, chef and/or stewardess. This range of yachts normally charters out in the €18,000-32,000 per week range, although this figure can be higher for newer yachts with certain facilities or a particularly strong brand name.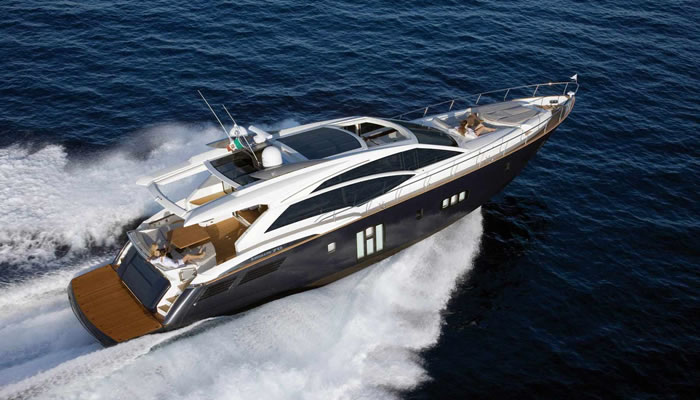 24-30m: In this size range you'll generally have 4 cabins accommodating 8 guests, although some yachts will also have a fifth cabin. Again, there is a mix of sport yachts and displacement yachts in this sector, although the displacement, two-deck yachts become more common in this range.
Expect larger deck and interior spaces, as well as the appearance of special features on the newer yachts, such as drop-down balconies and swim platforms. These yachts normally run with 2-4 crew. Yachts in this size range can vary quite dramatically in price based on their size, age and facilities, but an average estimate runs between €30,000 and €60,000 per week.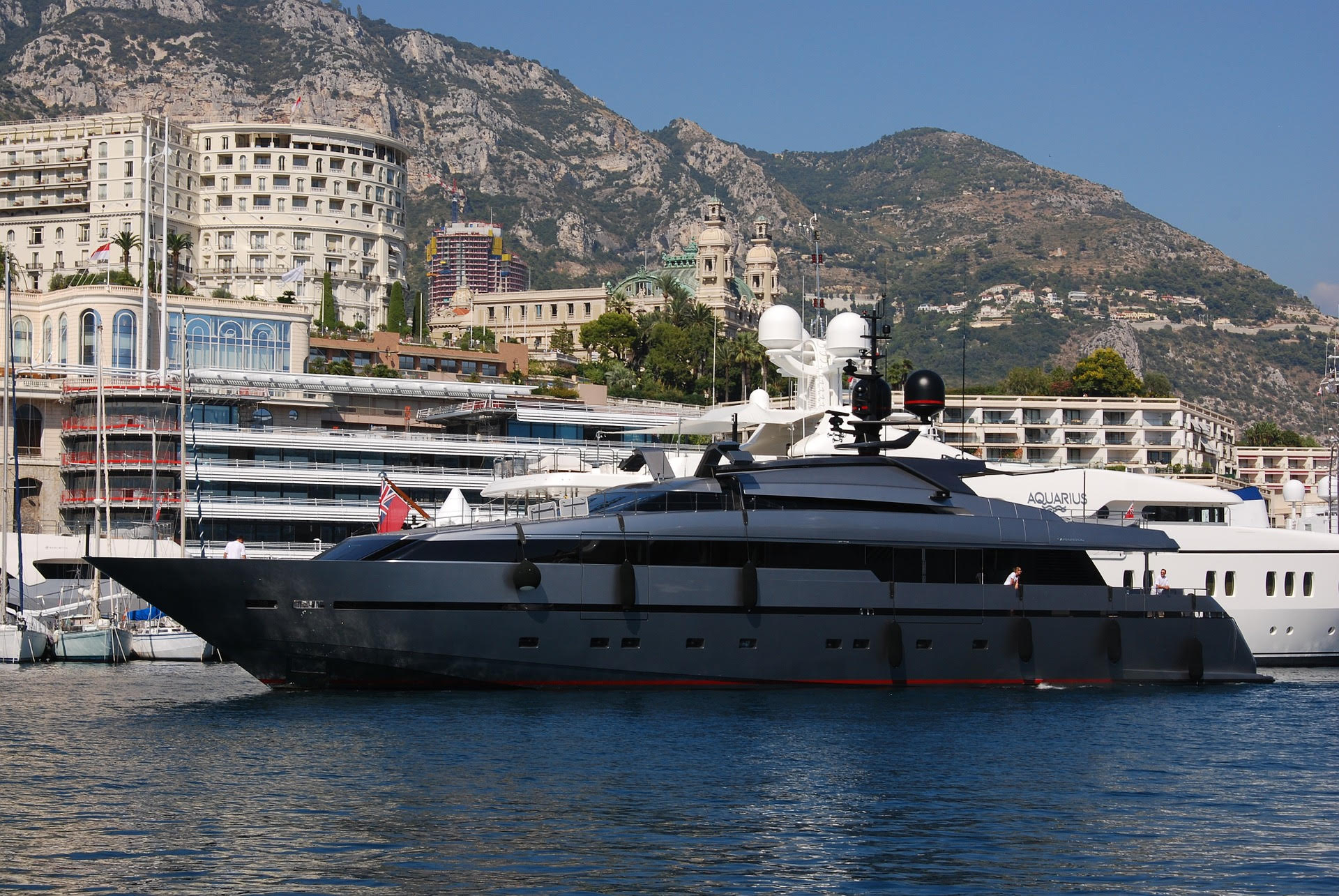 31-40m: This size range has an incredible amount of variation. As the yachts move towards 40m, you''ll find the first tri-deck yachts, with onboard Jacuzzis, an upper and lower salon and swim platforms. There are also quite a lot of older superyachts in this range, so you may get some fantastic bargains on classic motoryachts which have been refitted.
In the 30-40m range you'll often have 5 cabins for 10 guests, and 'cabins' become 'staterooms', with more space and amenities. Generally yachts in this range have all of their guest accommodation on the lower deck, sometimes with split-stairwells to give privacy to the master cabin or for shared family charters. Some yachts will have the master stateroom on the main deck- an extremely attractive feature.
You can generally expect 4-7 crew, and a much larger selection of water-toys and onboard equipment, due to larger storage space. As you can imagine, pricing varies hugely in this sector, beginning at around €35,000 per week and ranging up to €150,000.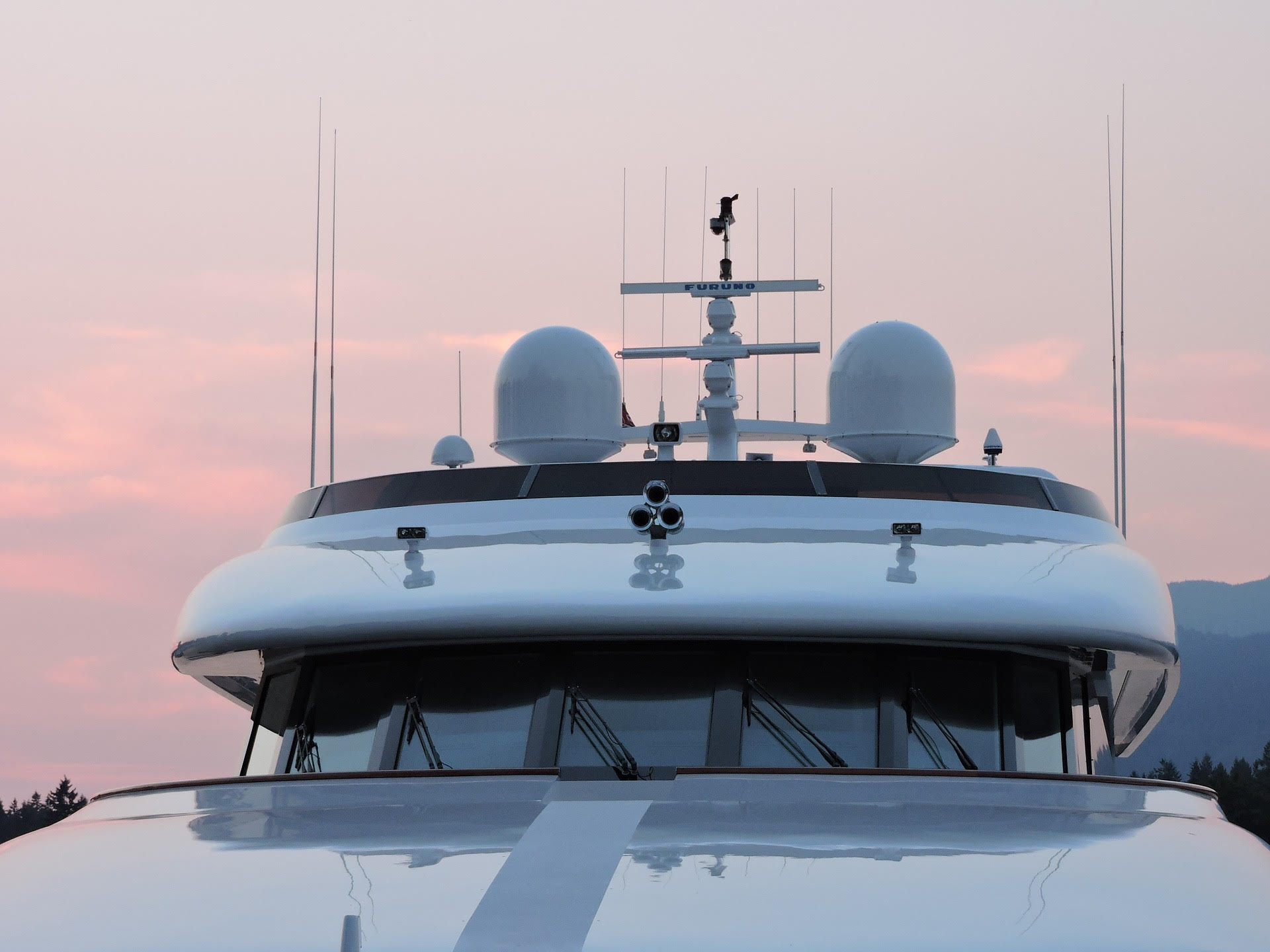 41-50m: We've talked about price variation before, but in this sector there's the biggest range of all. For many years, the richest people on earth had yachts in this size range- and many still do, despite being able to afford much larger yachts.
The 40-50m size range is extremely attractive, as you'll find main deck master suites which stretch the full beam of the yacht, often complete with offices and huge bathrooms. At the upper end of the range, you'll frequently find a VIP stateroom on the upper deck, as well as four staterooms on the lower deck, bringing guest capacity to 12.
Sundeck Jacuzzis are fairly standard at this level, and the tri-deck yachts will offer three or more exterior dining and entertaining spaces. There are also classic yachts in this size range that can present good charter opportunities. 40-50m yachts will generally run with 7-12 crew, providing an exceptional level of service, and charter out from anywhere from €75,000 to the high 200,000s.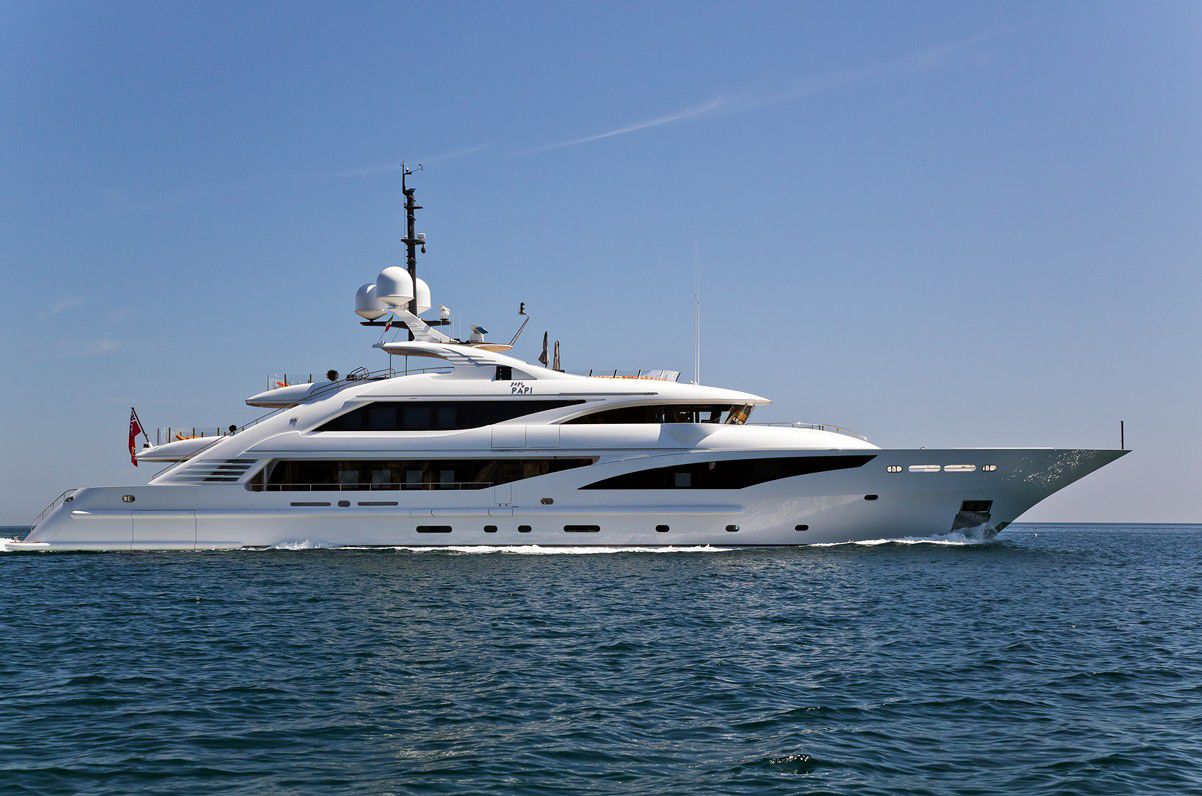 50m+ In this range you take all the wonderful features of the 50m yacht, and start adding to them. A private owner's deck is relatively common, as are tender garages with a wealth of watertoys and boats. Gyms are a popular addition, and elevators start becoming a feature too.
Over 65m is where you generally start to see helipads, beach clubs and cinemas, as well as the occasional onboard spa. Yachts over 70m take things even further, with all of the above, plus infinity pools, split-level master suites, and dance floors. We can dream, can't we?
100m+ enters the realm of the small ship, with swimming pools, huge suites, and sporting courts. Crew numbers start at around 12 for over 50m, rising to around 20 in the 65-70m range, and can go as high as 50 crew for the 100m+ yachts. As for the cost? If you have to ask, you probably can't afford it. On average, 60m+ will be around €400,00 per week, rising up to around a million.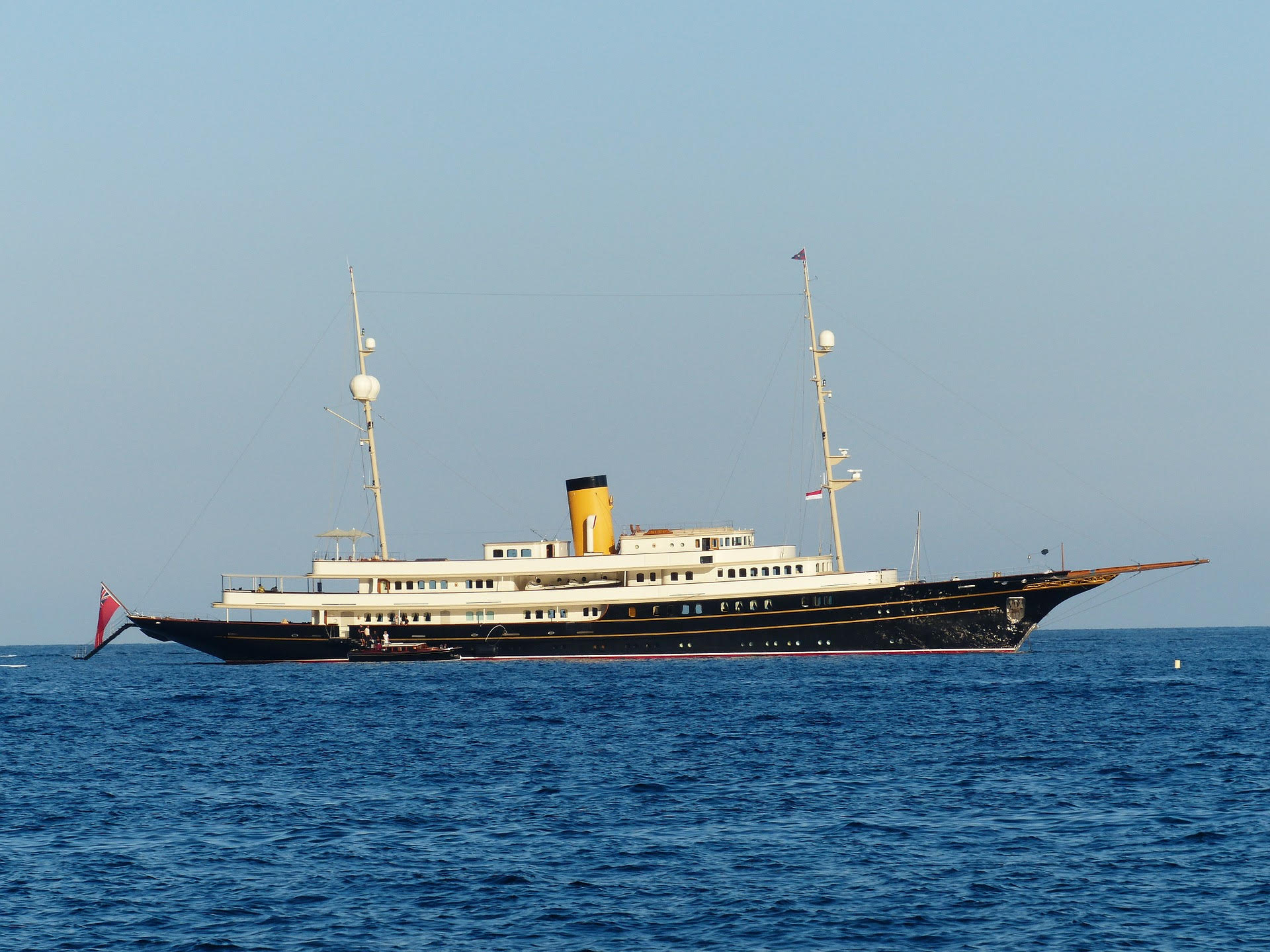 Things to consider
One important thing worth noting is that large yachts normally also only accommodate 12 guests, as this is the general passenger license for luxury yachts. The exceptions to this rule are those rare yachts which have a commercial passenger license, such as the very large megayachts or, more affordably, expedition yachts which were converted into luxury superyachts from commercial vessels. There are some good bargains to be had on these large expedition yachts if you have a larger group, so ask your broker for recommendations.
You may also find that there are some huge differences in charter prices that can't be easily explained by the age of the yacht or even the onboard facilities. This is where your charter broker's expert industry knowledge comes in, as these pricing discrepancies may come down to different brands of yachts or the names of certain designers. Your broker will be able to explain why a yacht commands a certain price.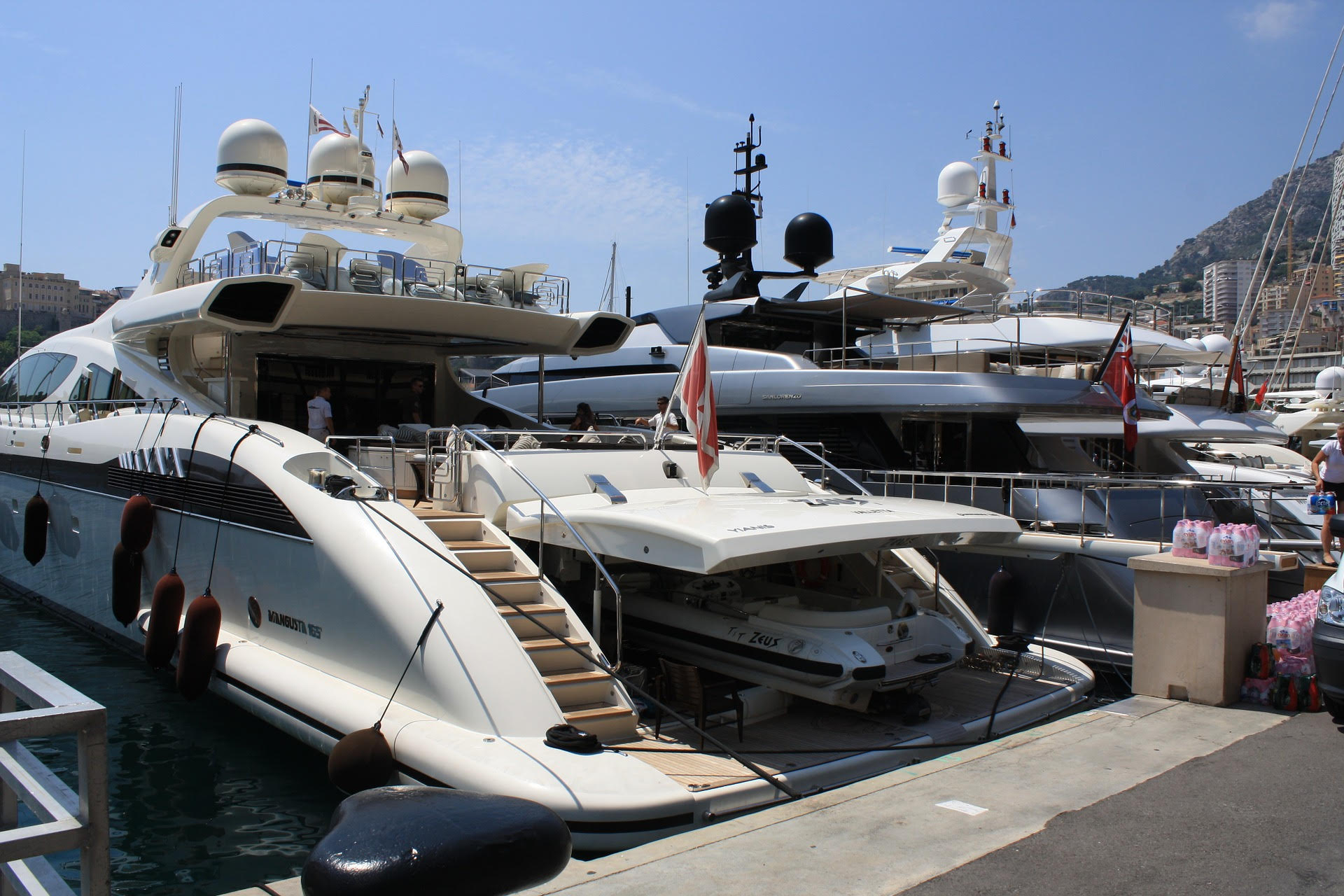 What's included in the charter fee?
Quite understandably, many first-time charterers think that their charter fee covers all costs, but unfortunately that's not the case. Your charter fee includes the use of the yacht and its facilities and watersports for the week, the professional crew, including captain, and chef/stew for the smallest yachts, ranging up to large crews with specialist skills such as watersport instructors and masseuses.
Your charter fee covers crew salaries and their food, but not tips, which will be covered in the next section. These days, almost all charter yachts have Wi-Fi and advanced entertainment systems with movies, music, and games onboard. As far as value goes, you have a luxury hotel to yourself, with a private staff entirely dedicated to your group and no-one else, free watersport usage and instruction, and your 'hotel' takes you wherever you need to go. No need for spending time in summer traffic or moving hotels from one end of the Riviera to another!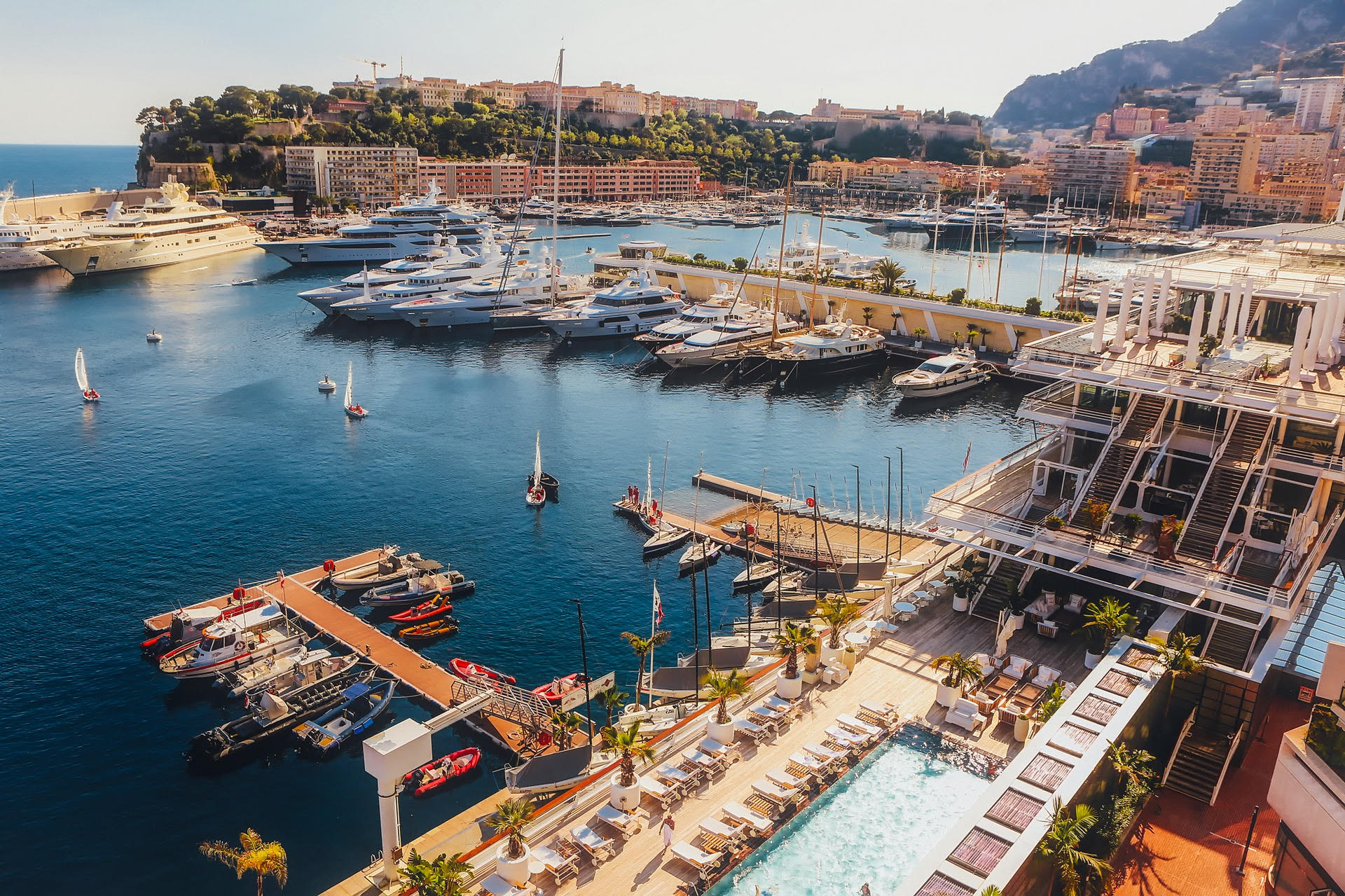 What's not included in your charter fee?
Just as you'd pay for food and other extras on a hotel or villa holiday, a charter yacht vacation comes with extra costs. None of these expenses are hidden as they're very clearly stated in the charter contract, and your charter broker will explain them to you in detail before booking.
At
Bespoke Yacht Charter
, we're not in the business of luring you in with a low price and then signing you up for a vacation that will pressure your finances. We want you to remember your first yacht charter forever - for all the right reasons.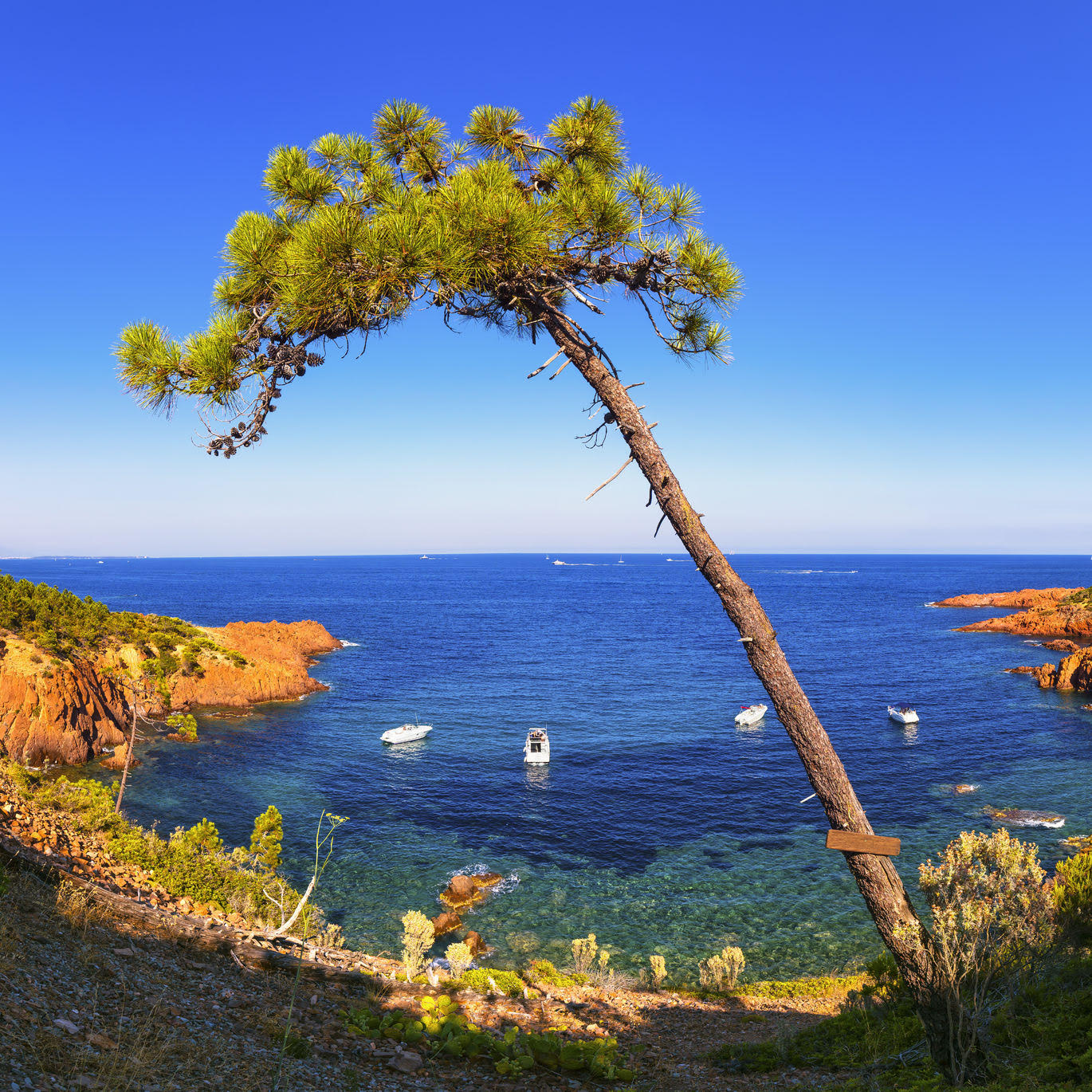 Charter agreements can vary, but the following items are normally not included in your charter fee: fuel costs, including fuel for the generator, yacht tender and watertoys such as jetskis, berthing fees, as well as any shore power or water you use in the marina. French Riviera charters have 20% VAT applied to the charter fee. This can be reduced by entering international waters, a cruise to Portofino, Corsica or Sardinia for example.
Food and drink. All meals, snacks, alcohol and soft drinks are charged. Water on yachts is not drinkable, so bottled water is also extra. Other consumables. Some yachts charge for consumables such as sunscreen and toiletries.
While tipping is not compulsory, it is industry standard, with a recommended rate of 5-15% of the charter fee, which is given to the captain and shared between the crew evenly. (You may never see the yacht's engineer, but you may not get far without them…)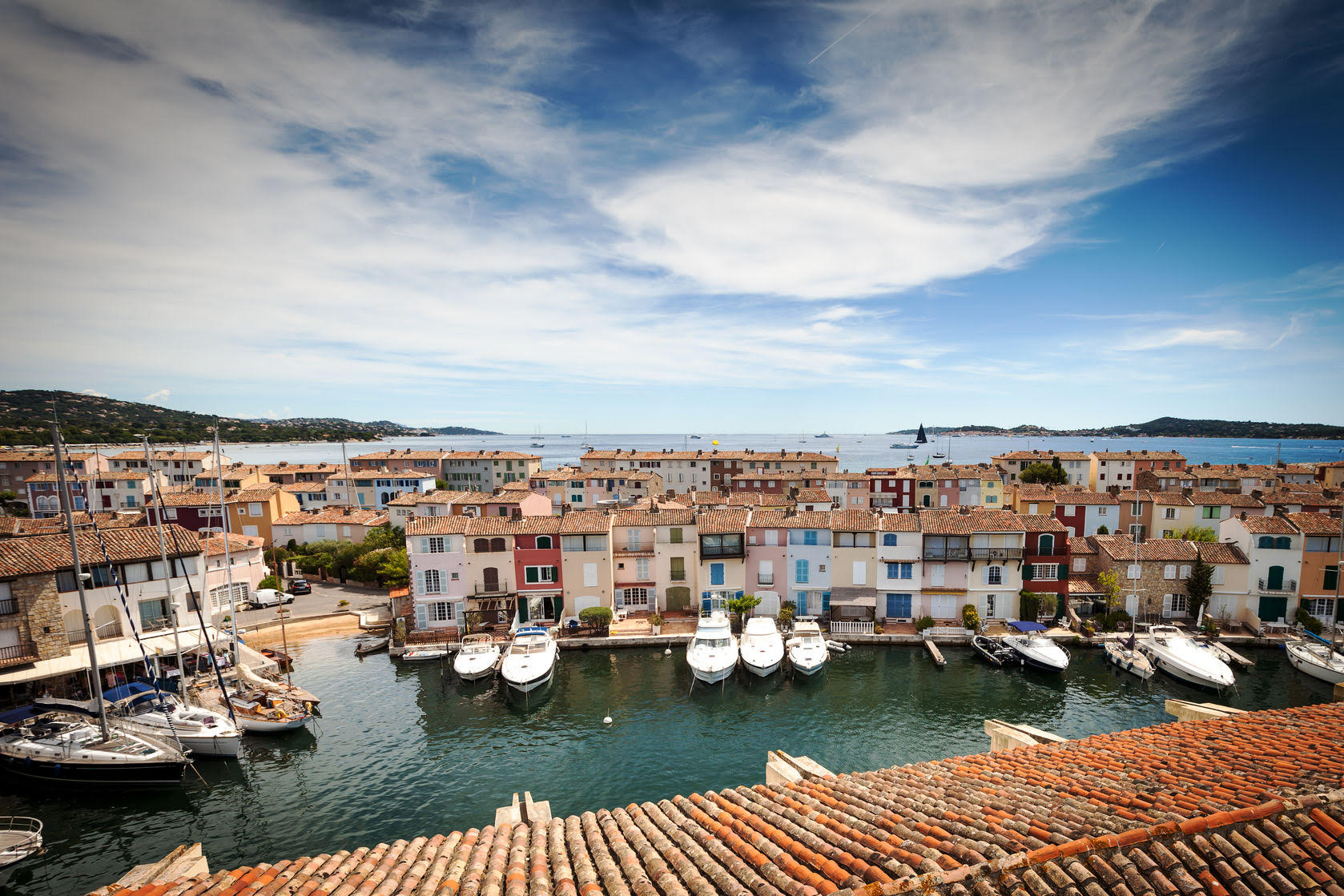 Most contracts will include a provision to say that if damage is caused to the yacht where the client is at fault, the charterer will be liable. A common issue on yachts is damage of teak decking and furniture due to unsuitable suntan oils, and cleaning or replacement fees of linen due to heavy waterproof makeup that the crew cannot launder successfully onboard.
Communication costs such as the use of satellite phone and sometimes internet. Any other incidental costs, such as getting masseuses to the yacht on your request, newspapers and magazines, or buying fresh lobster from the fishermen who come to the back of the yacht.
Delivery fee. If you are not chartering in the yacht's normal cruising ground, you may have to pay delivery costs for the yacht to arrive in the area for your charter. This would be uncommon in the case of French Riviera charter yachts.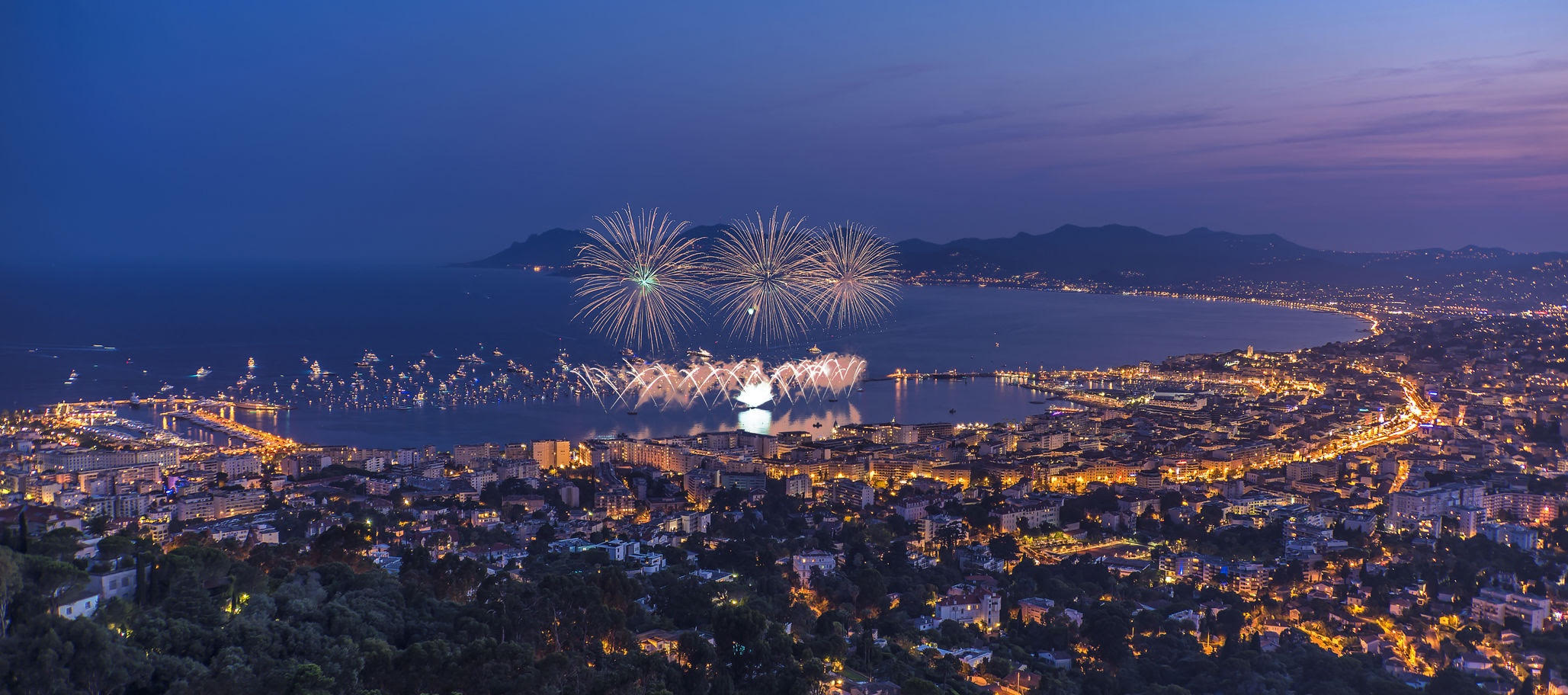 How does the money work?
When you sign a charter contract, you'll be asked to give a 25-30% deposit to the broker called an Advance Provisioning Allowance (APA), which will be forwarded to the yacht so that the captain and crew can stock the yacht with food, drink, and fuel before your arrival, as well as pay for berthing fees and other up-front costs.
The captain keeps the APA for the duration of the charter, and will present an extremely detailed account at the end of the charter, and refund any monies not used. You are also able to get daily updates on your spending. Overall, the average cost of extras on your yachting holiday is between 25 and 50% of the charter fee, depending on how much you're pushing the boat out (or what kind of bargain you found on the base charter rate!).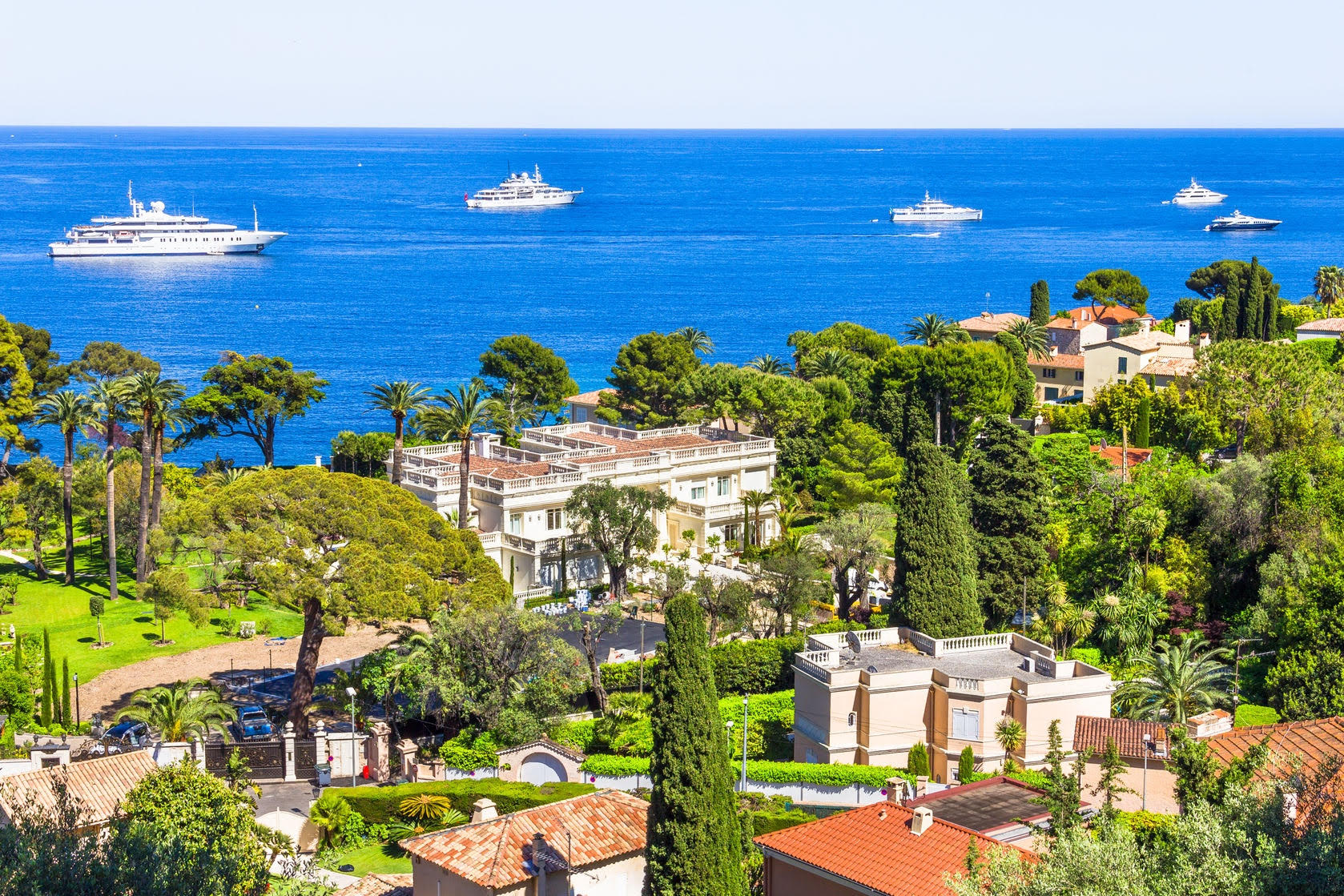 How to reduce the cost of your yacht charter holiday?
Looking at the list of extras may seem daunting, but there are many ways you can reduce your spending on a charter yacht holiday if you need to.
A sailing yacht can slash your fuel bills (for obvious reasons), while a fast, sporty motoryacht expends a great deal of fuel, but covers a lot of ground fast. If you're looking to economise on fuel costs but want a motoryacht charter, look for a full-displacement yacht with a cruising speed of around 10 knots, which is a wonderful speed to float along the Riviera: you'll easily be able to make it from Cannes to Saint Tropez for lunch at this speed.
Also remember that the yacht's electricity will run on generator fuel at anchor, and on shore power if tied up to the dock. Bigger yachts cost more to run. And don't forget to factor in the fuel for the tenders and motorised watertoys. Sometimes a slightly bigger yacht will work out more economically because it has an extra cabin, so you can increase your group numbers and push down your spend per head.
If you want a fabulous yacht with all the trimmings but are loathe to pay high season rates, consider chartering on the French Riviera in May, June, September or October, when charter rates drop dramatically and there are some splendid deals to be had. Weather-wise, June and September can be particularly lovely, while May and October weather is more variable but often still superb.
Marina fees on the Riviera can be expensive in the summer, but again, there are ways to minimise or even totally avoid this expenditure. There are stunning anchorages along the Riviera from Cap Ferrat along to Saint Tropez, so unless you are determined to go into port for the night, you can really reduce the cost of your yachting vacation by anchoring off. There are also lesser-known marinas that don't charge quite as much for berths, so speak to your broker about planning your itinerary around reducing berthing costs. Also, remember that berthing rates are calculated on yacht length, so smaller yachts cost less.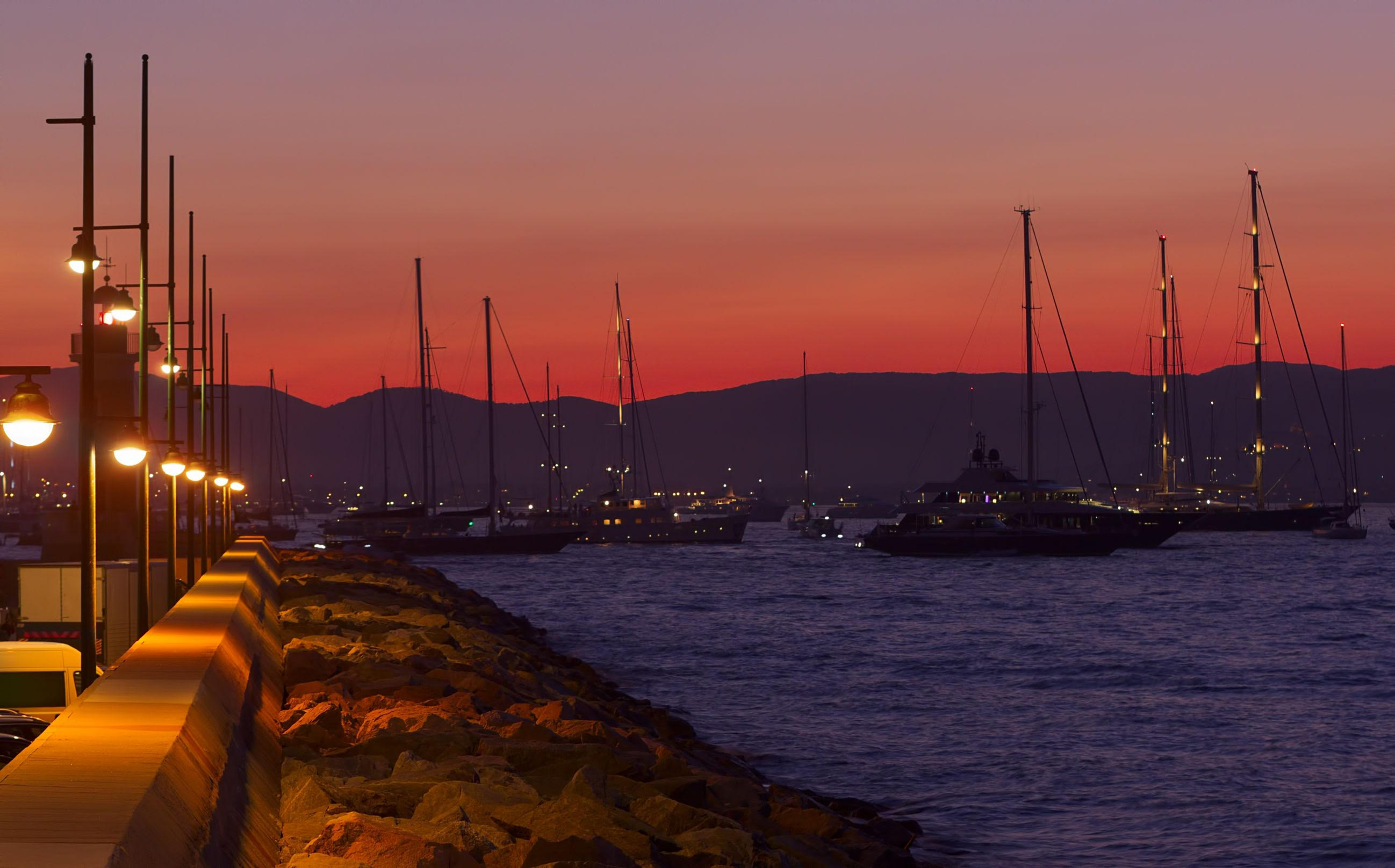 If you leave your requests for food and drink until the last minute or don't fill it out at all, the chef will almost certainly have to depend on a specialist yacht provisioner to source and deliver the supplies to your yacht when you make requests. If on the other hand you send your provision sheet in with plenty of time to spare, the chef should have time to provision at major supermarkets, wine merchants, fishmongers and markets, thus taking out the middleman and reducing your bill significantly.
Also, filling out your preference sheet gives you some control over how much the chef spends - ie, if you say your favourite foods are lobster and caviar and vintage champagne, expect to see a hefty bill at the end of your trip. Eating onboard the yacht is still far cheaper than eating in restaurants as you would on a conventional holiday (and you have a private chef creating exactly what you want!) But don't fall into the trap of thinking the food is free- there's no such thing as a free lunch, on yachts or anywhere else!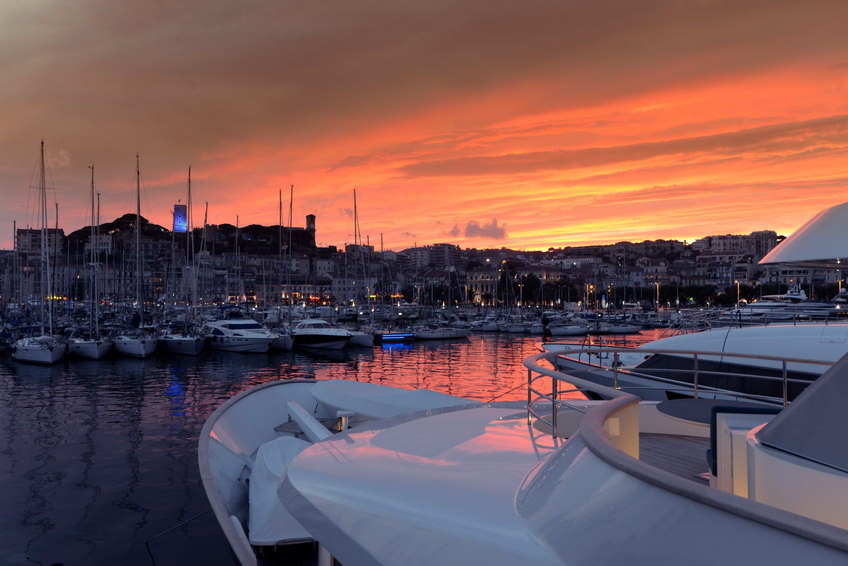 So, can luxury yachting be a cheap vacation option?
Well, no. If superyacht charter becomes dirt-cheap, it simply stops being super. The luxury is what you pay for. But as more yachts join the charter fleet, superyacht charters become more affordable than ever before, and compare favourably with other luxury travel options on the French Riviera.
A
Cote d'Azur yacht charter
doesn't have to cost as much as you fear, as long as you make the right choices. Get in touch, and we'll help you do just that. We know not everyone's made of money, but we believe that chartering a yacht on the French Riviera is one of the great experiences of life, and not as expensive as you might think.