Famous engineer,
Charles Bombardier
has presented Seataci - a luxury cruise ship that could navigate in shallow waters with an eco-friendly propulsion system. Bombardier sees the potential in mimicking the cetacean by propelling the yacht with whale tail-inspired technology.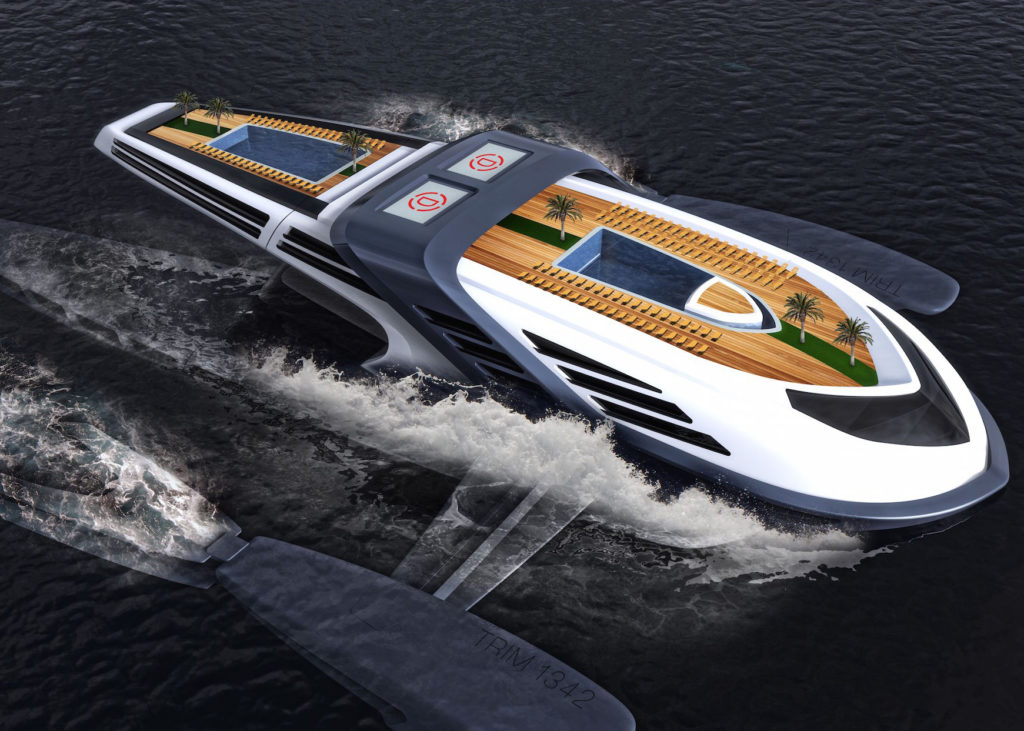 Whale tails could prove more efficient than propellers, according to Bombardier, generating less underwater noise, and allowing the ship to sail in shallower waters without damage to the hull.

The Seataci would submerge its main hull with a water ballast system. Pods on both sides of the hull would help stabilize the ship. A hydraulic system would link the two, and double as a dynamic suspension. The yacht's crew and guests would be able to travel to those pods at any time during the cruise, and passengers could use them as galleries to get different views from the yacht.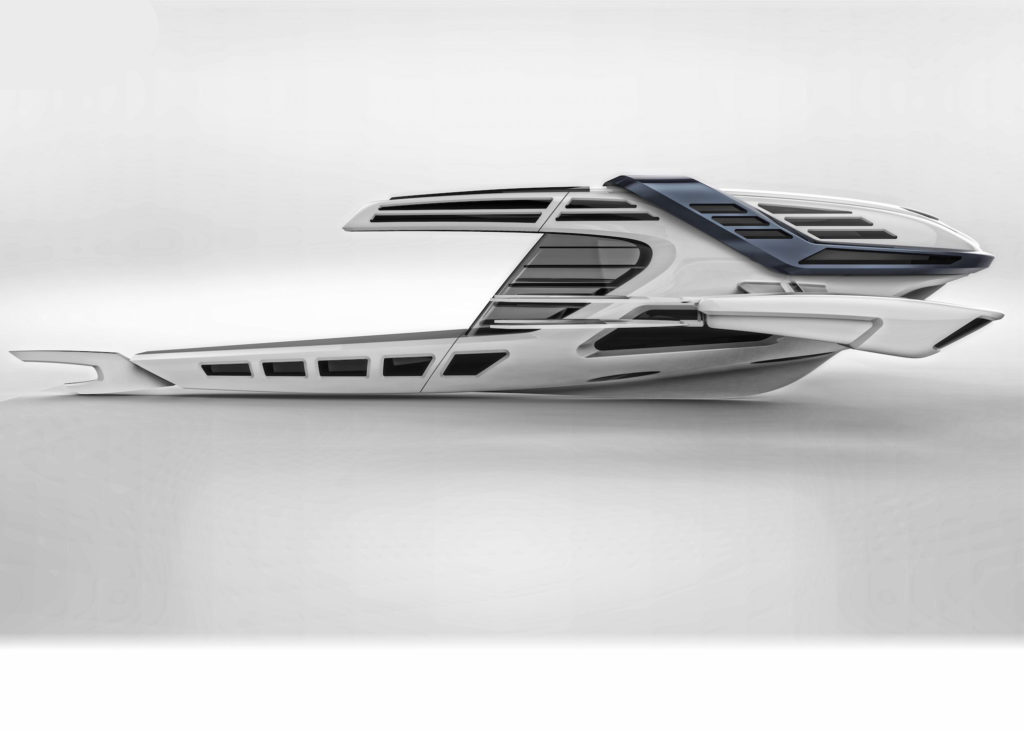 Side pods would house the two engines that connect to an oscillating foil that pushes water, like a whale does with its tail. As a back up, propellers in the pods could siphon water from side intake grills and push it forward, like reverse bow thrusters. The concept's main hull features panoramic windows in the lower tail area that provides amazing views of the underwater world.
Bombardier admits that this is an early version of the concept, and more developed ones must account for weight, water displacement, materials, ballast, and the practicalities of a new sort of propulsion.