At her launch in 1990,
Lady Moura
was the most expensive and innovative
yacht
in the world. As a private yacht built by Blohm & Voss, with a length 105m, she was extremely outstanding.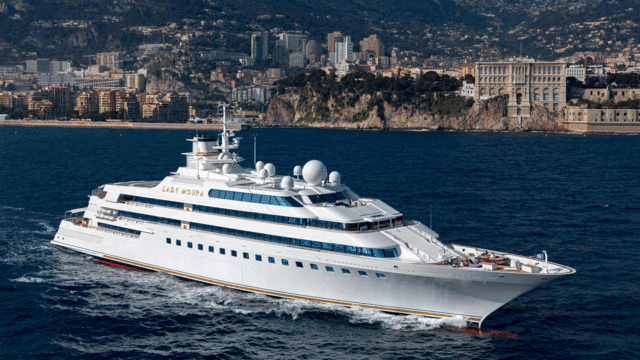 In an era when only clients of Royal status were able to possess such luxury, Lady Moura was registered as the ninth largest yacht ever built. She definitely set a new standard in yachting 30 years ago.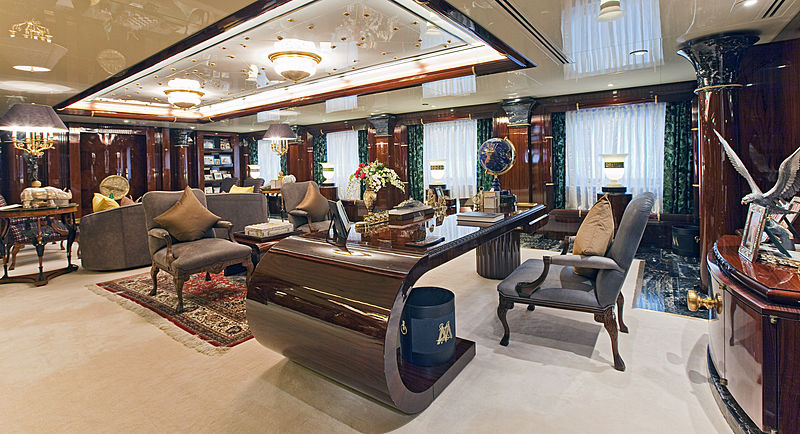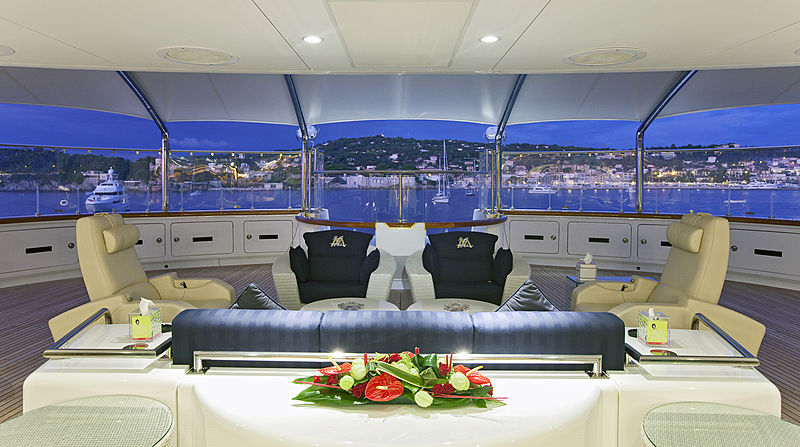 Built to be a private residence, the yacht has been cloaked in mystery to the outside world for three decades.
But now the yacht is for sale for the first time by her original owner,
and we finally have a chance to have a look inside.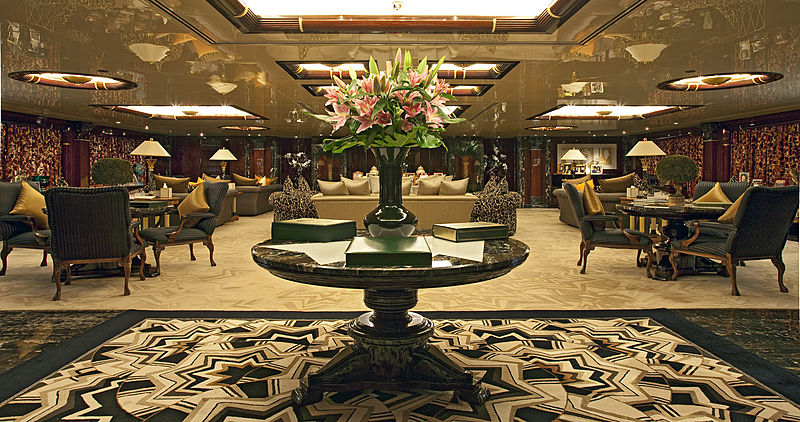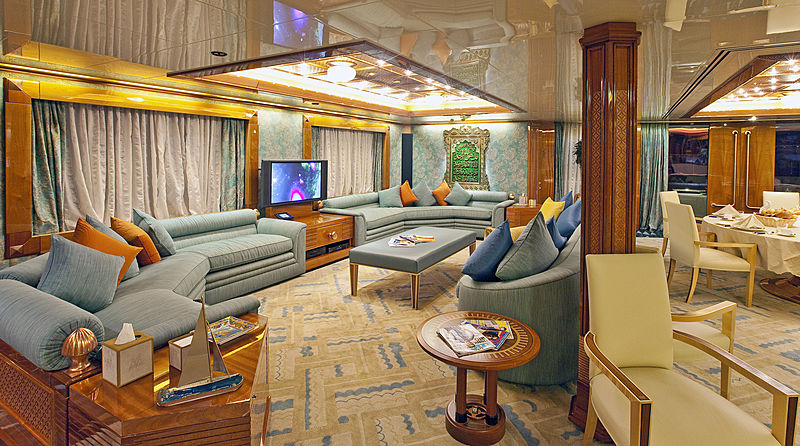 Most of the interior is still original.
An army of the crew who knows every corner of the boat helps to keep the youth and beauty of the boat.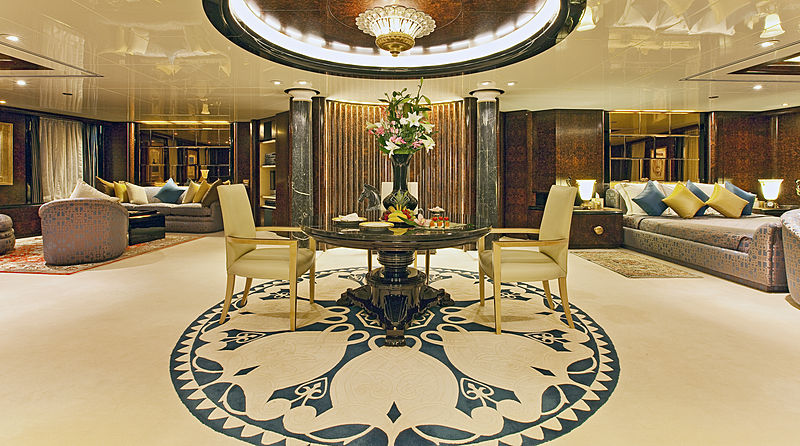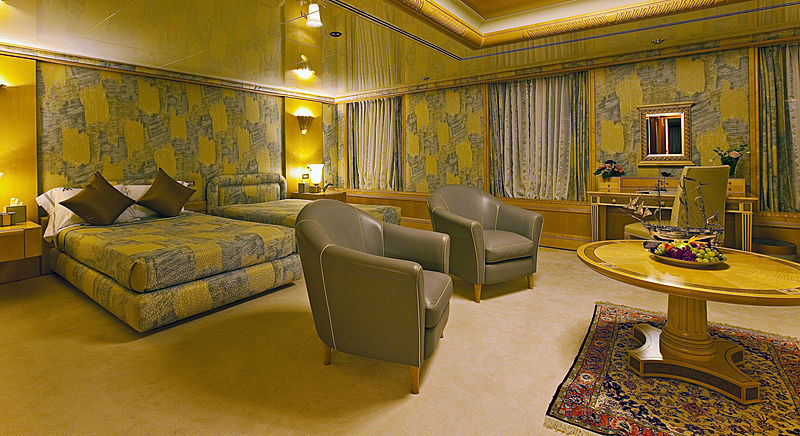 "The average time crew have been on board is 18 years: the chief housekeeper has been here for 25 years; the bosun 28 years; the chief engineer came on board the first time in 1993; the captain has been here for 17 years. A lot of people have spent more time on this boat than at home over the last 20 years," says relief captain Sebastian Rauber.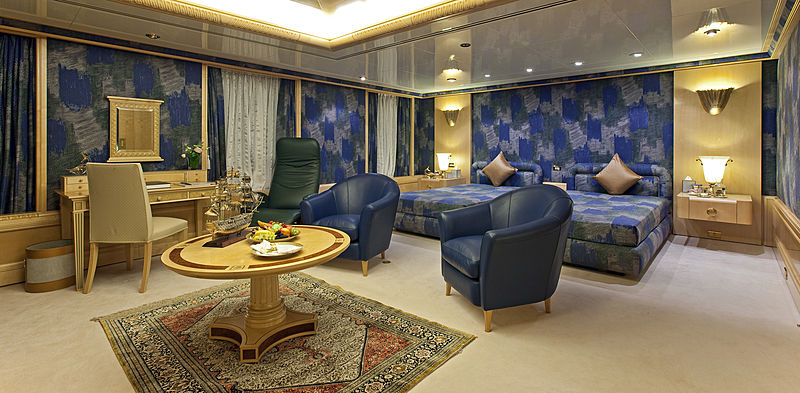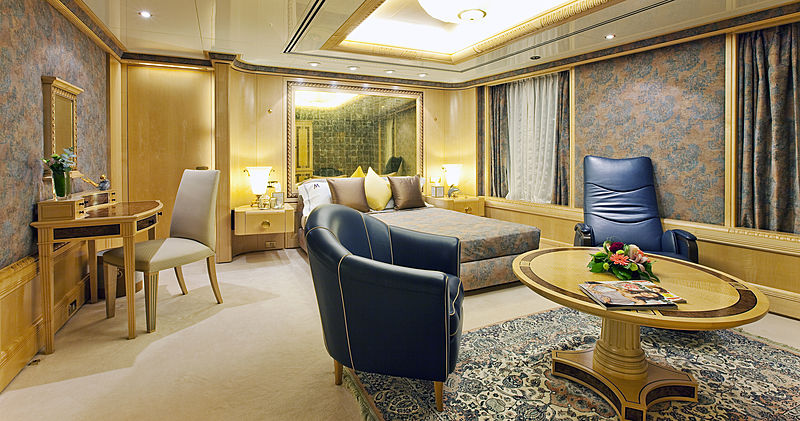 Lady Moura
has
never been chartered, she hasn't even moved much.
"Cruising – we didn't do too much," says Captain Matthias Bosse.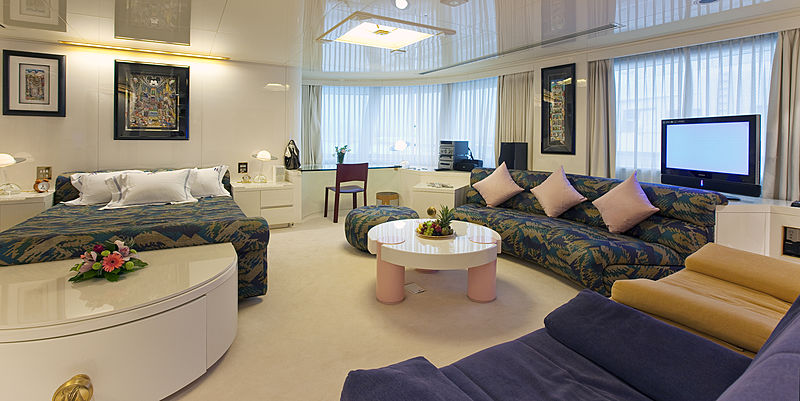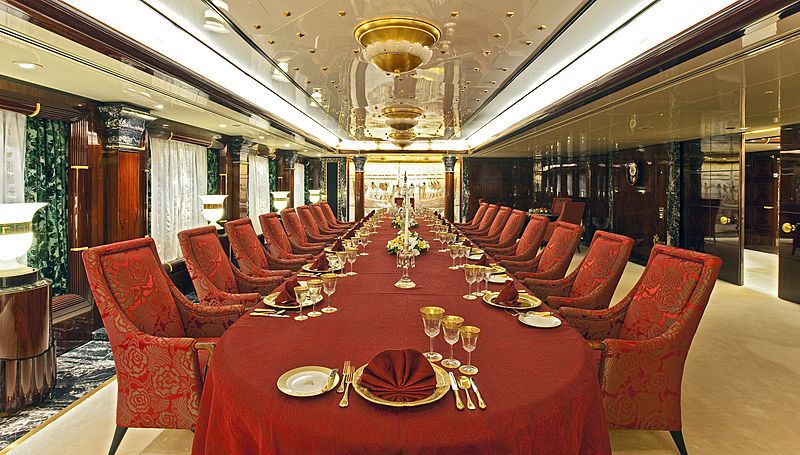 26 guests can be accommodated across seven decks of which one is a dedicated owner's deck which includes six staterooms. The interior covers Lady Moura's lounges and reval dining rooms with luxury, yet functional furnishings.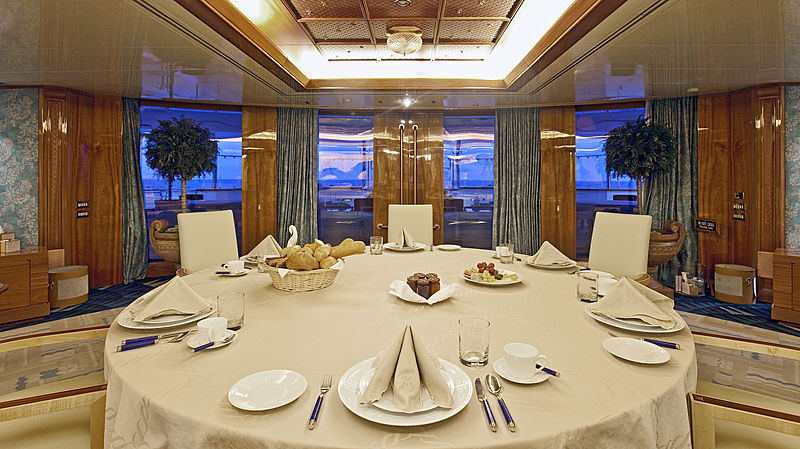 Up to 72 crew members are available for any requests, furthermore, guests can make use of the amenities, such as the helipad, a gym, movie theatre and a disco with DJ room. Top top it off the recreational deck feature a spa with sauna and an indoor pool.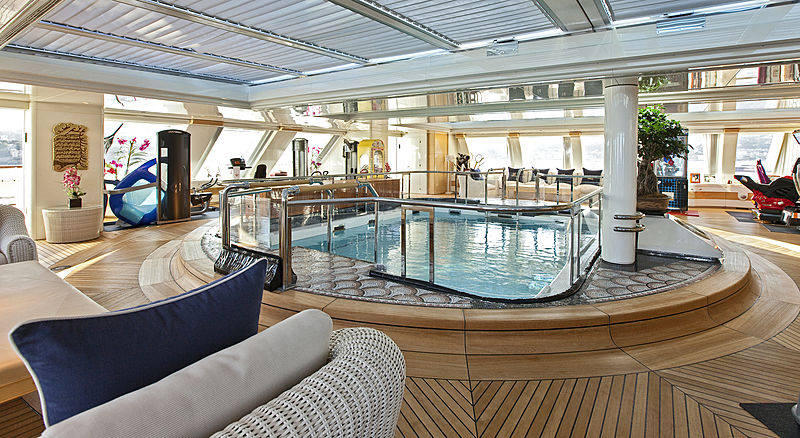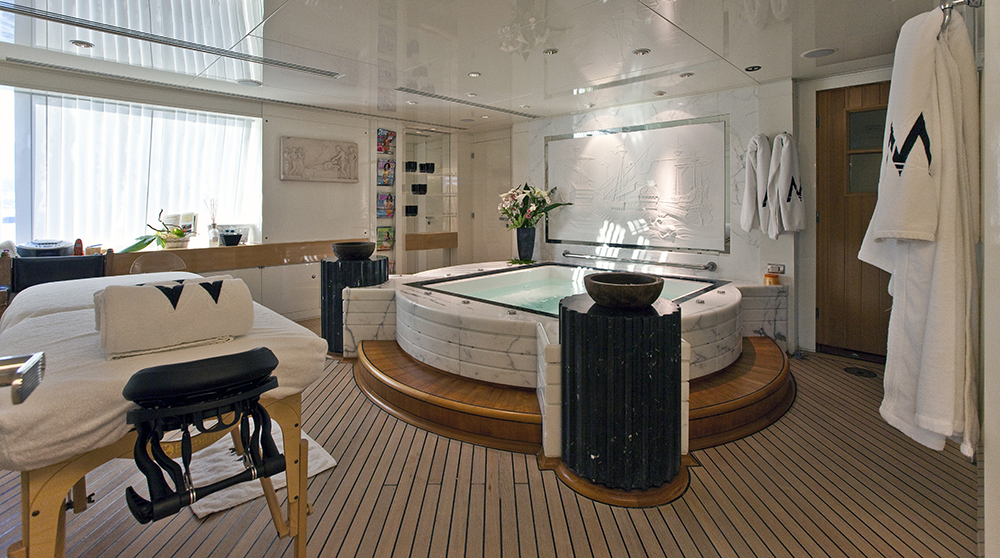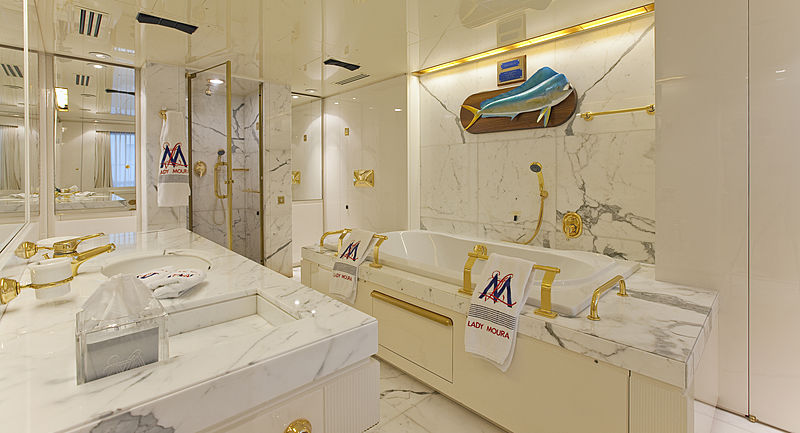 The beach club is easily accessible from the ocean via six gangways and two entrances for use by one of the superyacht's tenders.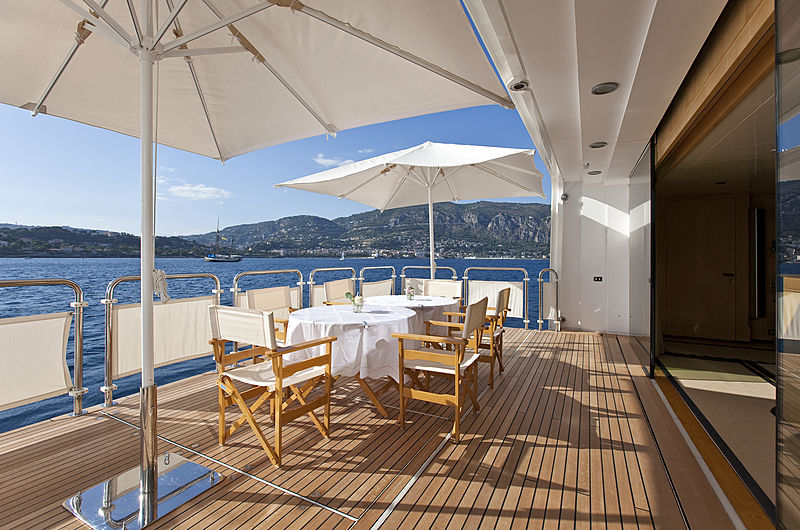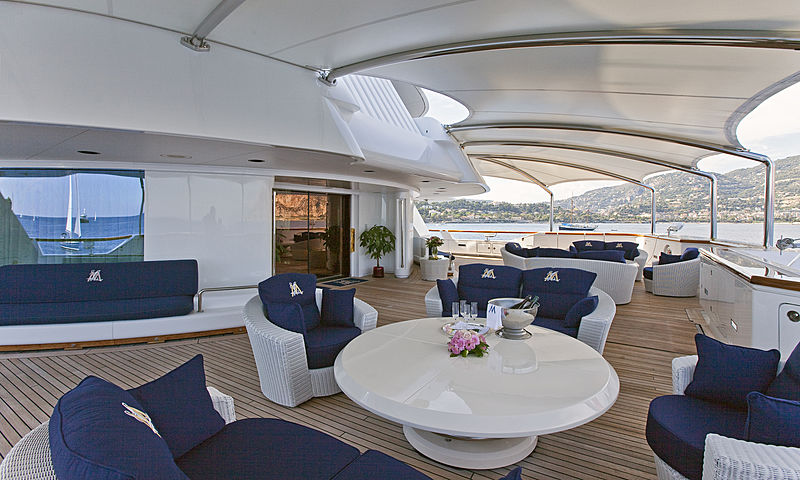 There are 5 spacious cabins for children held in lighter colors.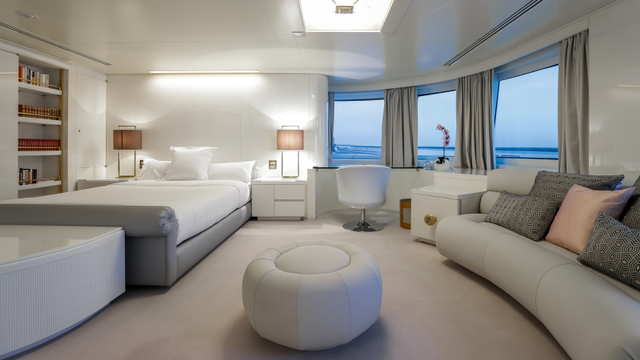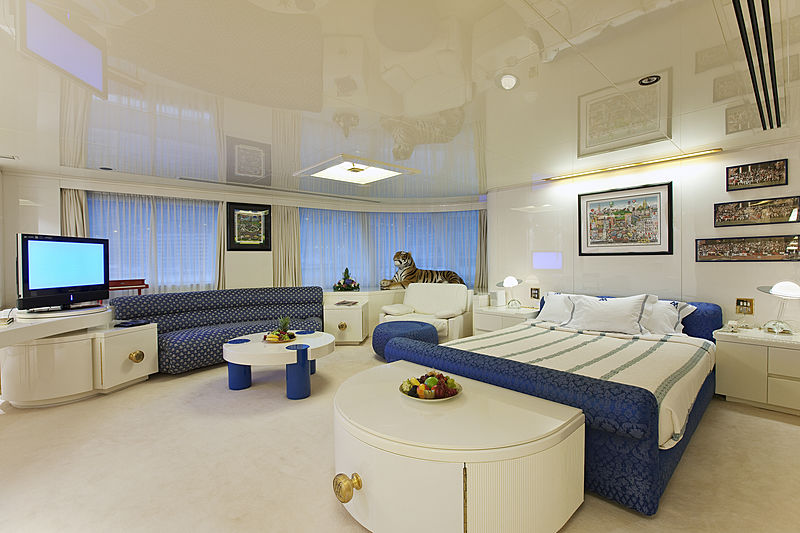 During recent updates, the generator and engines have been rebuild, as well as new team decks, refurbished crew, and technical spaces. Due to an advanced remote monitoring system that allows for condition-based maintenance and real-time troubleshooting, she is in excellent condition.