W57 Speedster has a timeless, yet modern, exterior design, making this 57m appear larger than it actually is. The project was developed with a client in mind looking to include multiple features within a 57m footprint, while providing an advanced interior layout to allow multiple spaces to be used simultaneously without impacting on other areas.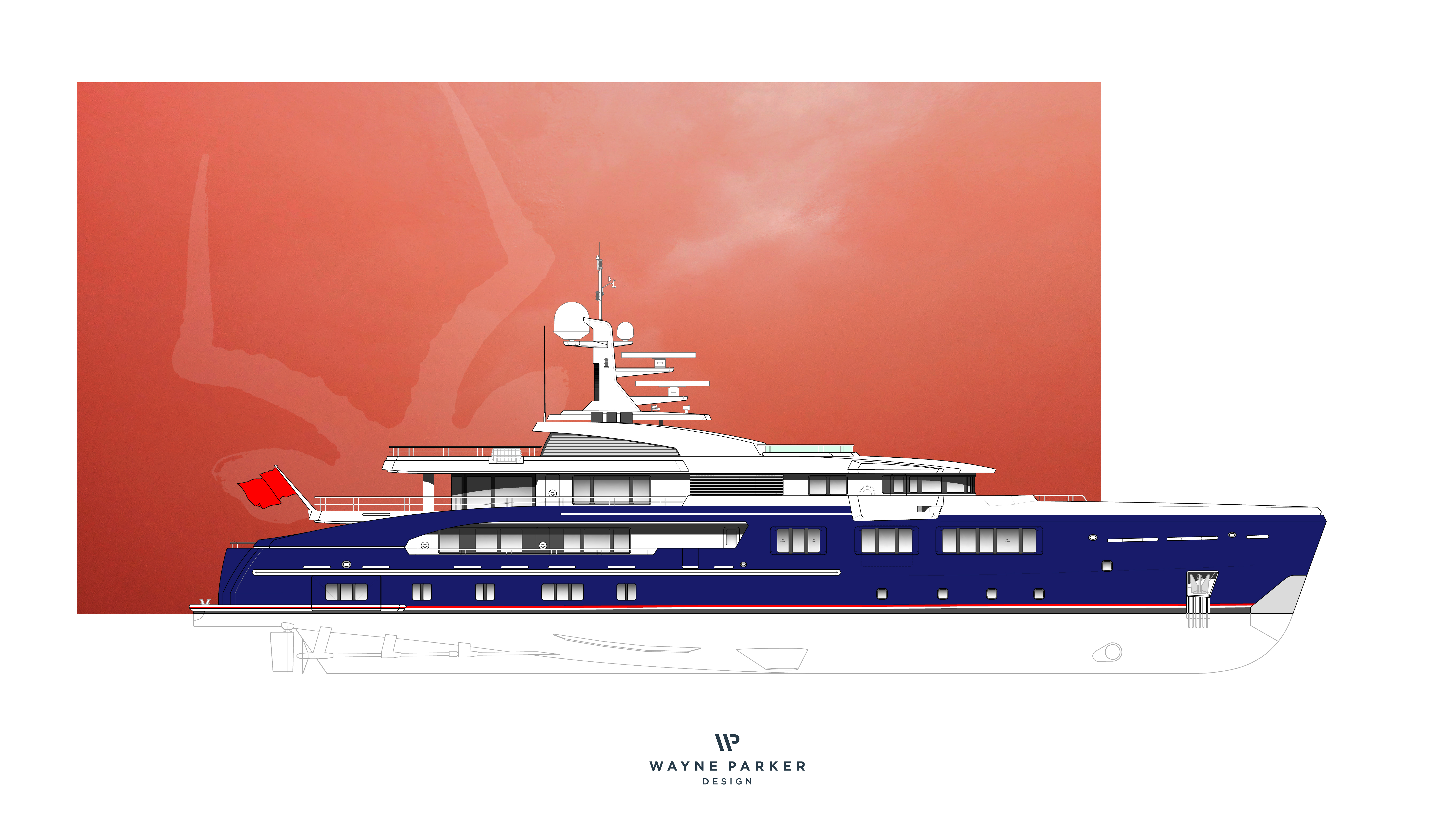 "There are so many exterior designs out there with swooping lines and we wanted to move away from that and embrace a more angular look," explains studio director and founder Wayne Parker. "We tried to achieve a modern classic look with a distinctive hockey-style shape towards the aft, which gives it a sense of length greater than it actually is."
"We wanted to do something different with this interior," Parker continues. "Usually on the main deck you have the main saloon and dining area within the same space. With the Speedster, we have the dining area on the bridge deck so that you get better vistas out of the boat and it becomes a more relaxed and private experience for guests. This in turn means that following dinner, kids can go and relax in the main saloon, watch a movie without disturbing the dining experience. Alongside this we have ensured crew flow is optimised, with work stations, preparation areas and so on given adequate space and arranged properly for optimum operation."
The five staterooms and a generous owner's cabin, gym, massage room, beach club, swimming pool can be found on board. A large bar aft of the main saloon ensures guests on deck, in the pool or inside the saloon can easily and quickly be served. On the other side of the main deck, is the owner's full-beam en suite with a VIP suite located between this and the galley. These guest areas feature large windows that flood the spaces with natural light while also offering great views.
Two 7.5m tenders are stowed under the foredeck, freeing the lower aft deck for a wellness area with a gym and massage room, forward of which are two double and two twin guest suites.
"This design is all about getting outdoors," says Parker. "It is a design that caters to two different age groups – young kids and their parents. It allows both parties to enjoy the yacht fully at the same time."
The W57 Speedster will have an approximate range of 4,500 nautical miles at the 13 knots cruising speed.
Wayne Parker started his design career in South Africa, working for a marine outfitter that supplied yacht interiors, among other specialties. In 1999 he moved to the UK. He contributed to upwards of 20 yachts from 39 to 162 meters and when started his own studio, called
Wayne Parker Design
.
Credits: Wayne Parker Design