Wally showcases 48 Wallytender, the first of many new models that majority shareholder Ferretti Group is promising. This new version is built-in Forli, Italy, home of the Ferretti Group.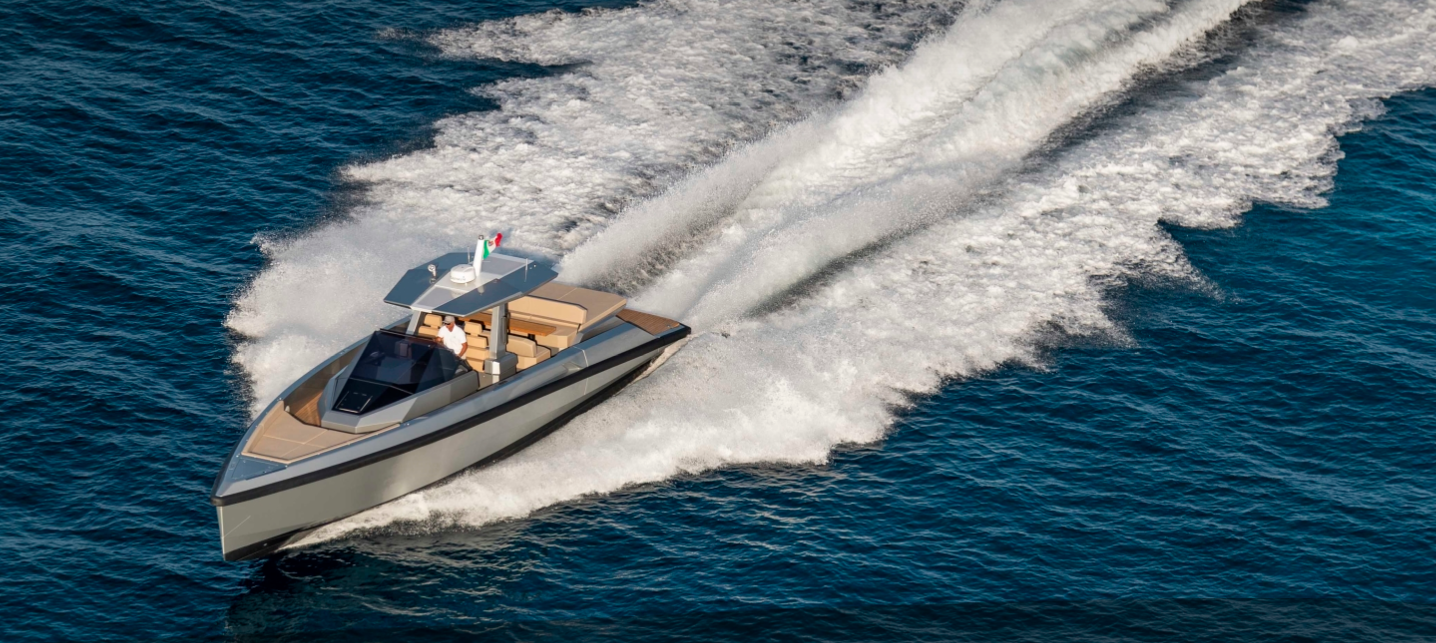 The near-plumb, wave-piercing bow, the low sheer line and the chunky, all-around rub rail are a little different, but the running surfaces are essentially the same as those on the 48's predecessor, the Wally Power 47.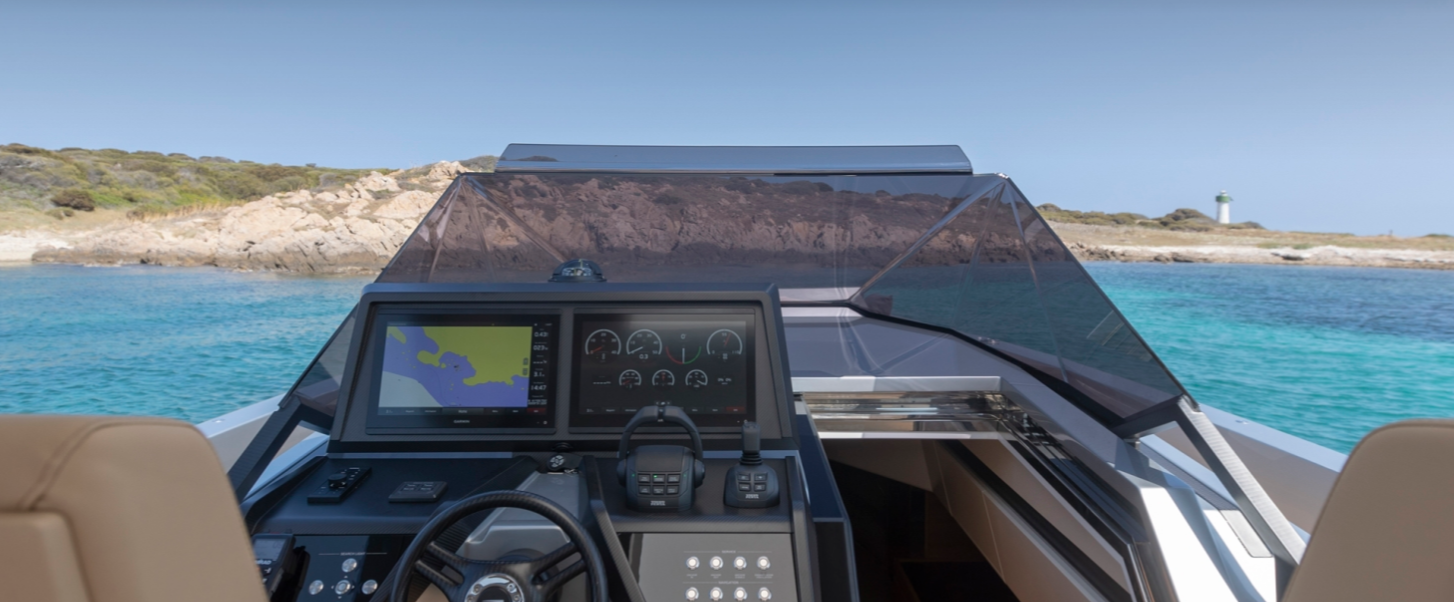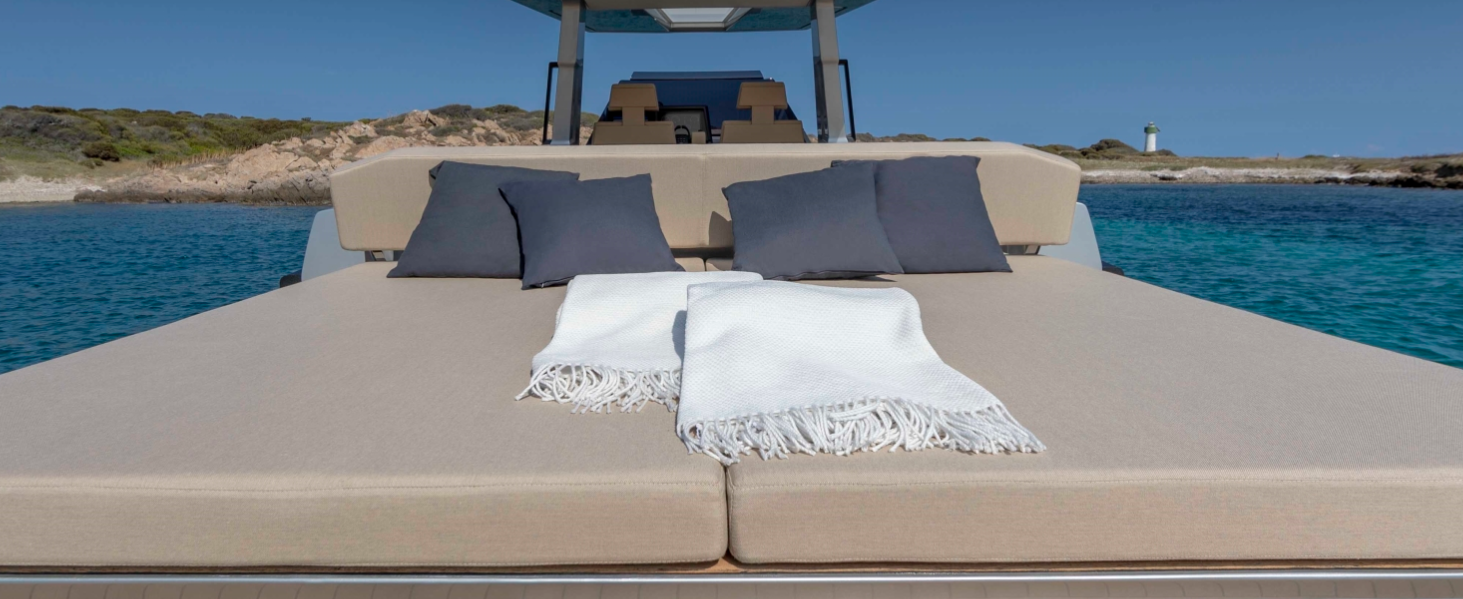 The decor is minimalist - light oak or teak. The yacht has a galley and dinette abaft the helm seats, shower stall, and a sofa.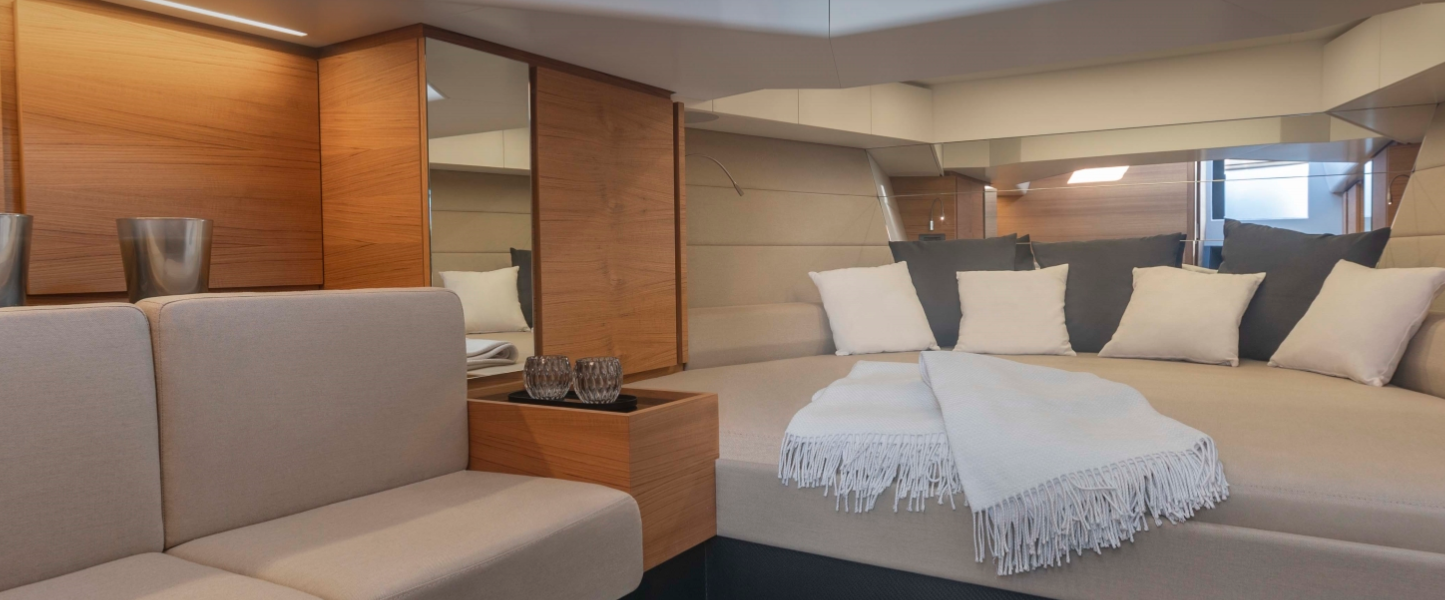 The boat can hit 38 knots. At 31 or 32 knots, her range would be around 300 nautical miles. Power for the 48 Wallytender is twin 480 hp Volvo Penta IPS650 diesel. Top speed: 35 knots. A quad-outboard-powered version is launching this month.