During a summer holiday in Mykonos, two-time Formula 1 champion Fernando Alonso tested the all-electric S
unreef 80 Eco
sailing catamaran. Here are some video and photo selection from that trip.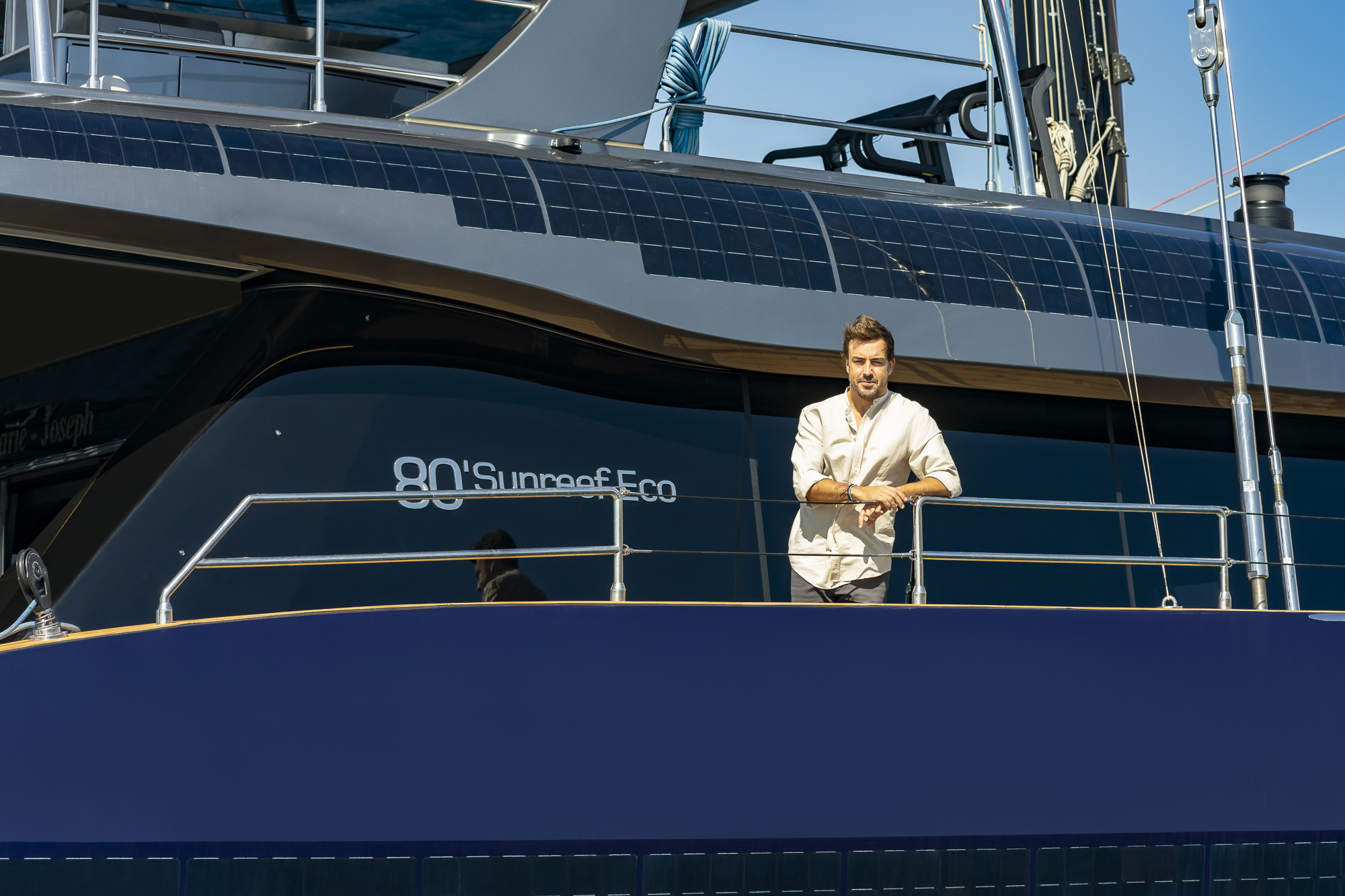 Last year, Fernando Alonso ordered an electric catamaran 60 Sunreef Power Eco. The yacht is currently in the production phase in Gdansk, Poland and will be equipped with electric motors and the shipyard's patented solar panel system.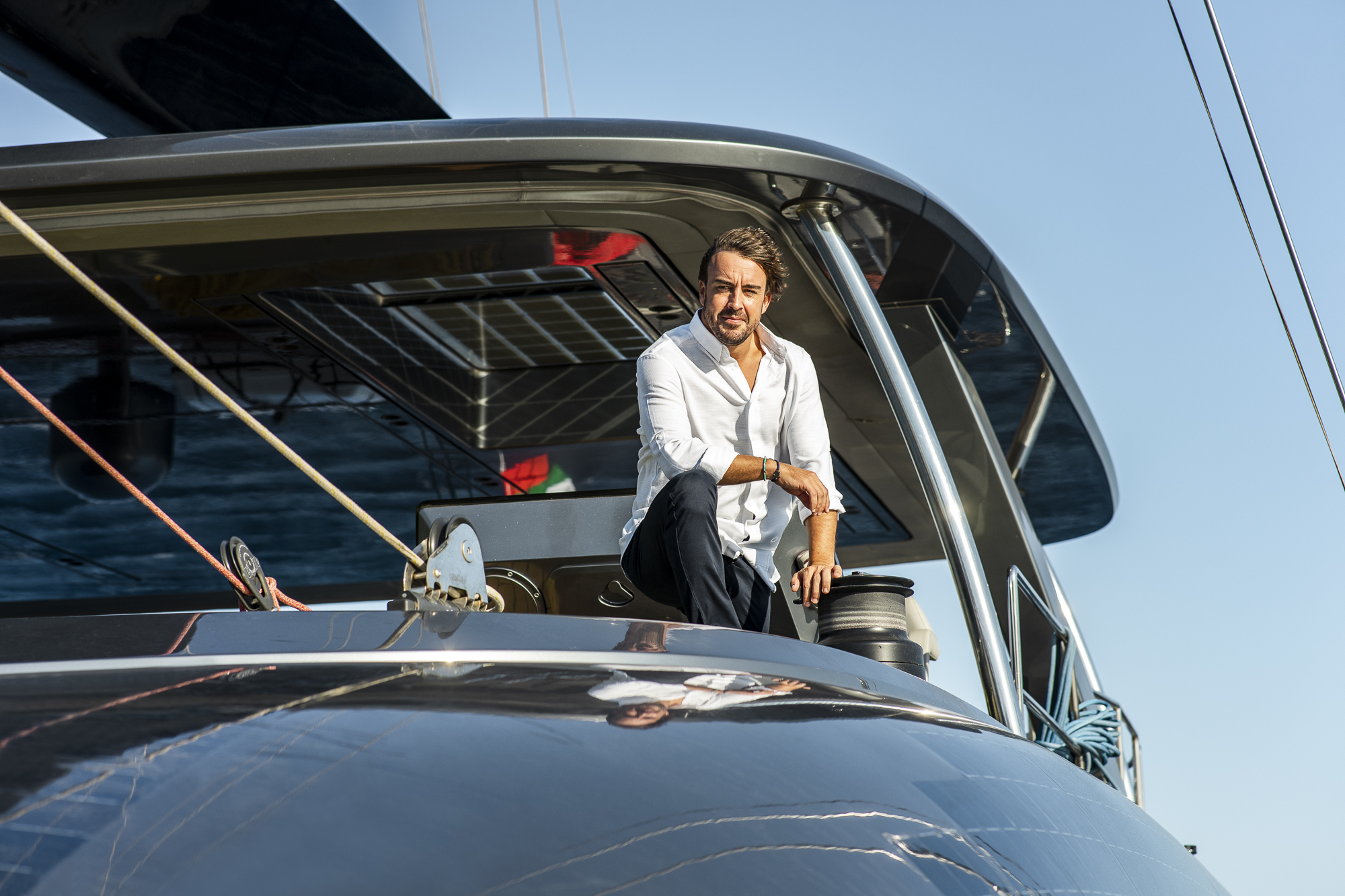 Fernando Alonso talked about his decision to choose Sunreef Yachts during the shipyard's press conference at the Cannes Yachting Festival 2022: "Choosing Sunreef Yachts was an easy one for me. They combine luxury and sustainability like no other shipyard. When I visited their shipyard in Poland, I saw firsthand that every detail was thought out to the smallest detail. This is how luxury yachting should be."
Reflecting on his holiday in Mykonos aboard the Sunreef 80 Eco, he talked about his motivations and path to building his own electric yacht: "My life goes by so fast. I travel a lot around the world. Once I'm on the track, it all comes down to speed again. When I enjoy free time, I want just the opposite. I want to travel in complete silence, without smoke and vibrations."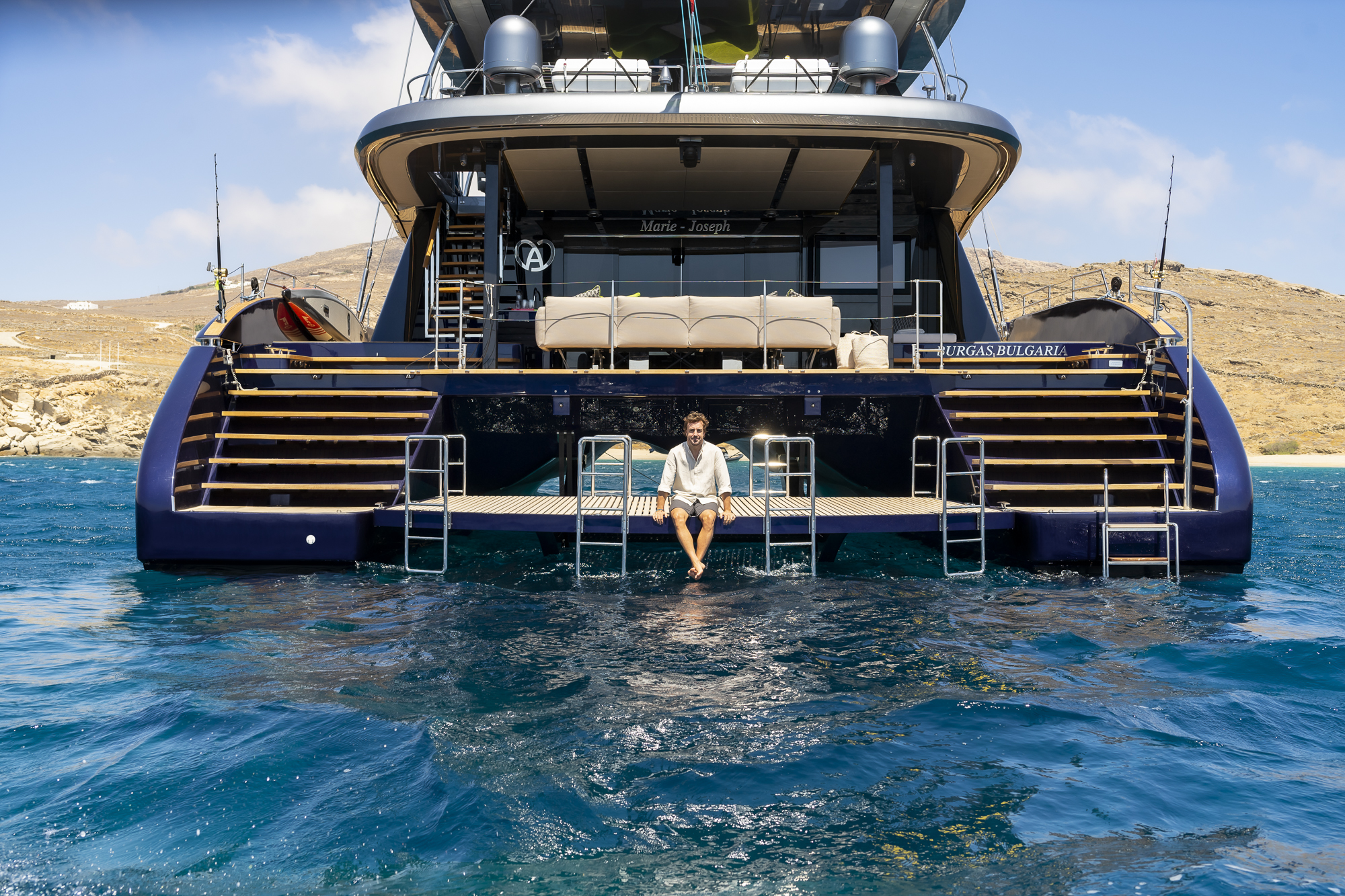 Sunreef 80 Eco powered by solar energy and electric propulsion. The catamaran is a fully autonomous vessel using eco-tech to travel without fuel in complete silence and comfort. The catamaran can comfortably accommodate up to eight guests.
Sunreef Yachts
was founded by Francis Lapp in 2002 in Gdansk, Poland. Since then, the shipyard has been designing and manufacturing luxury sailing and power multihulls.
Credits: Sunreef Yachts