The Dutch cargo ship Eemslift Hendrika, which was carrying smaller boats on her deck, went adrift in the North Sea. The Norwegian Rescue Coordination Centre shared the video of the rescue operation.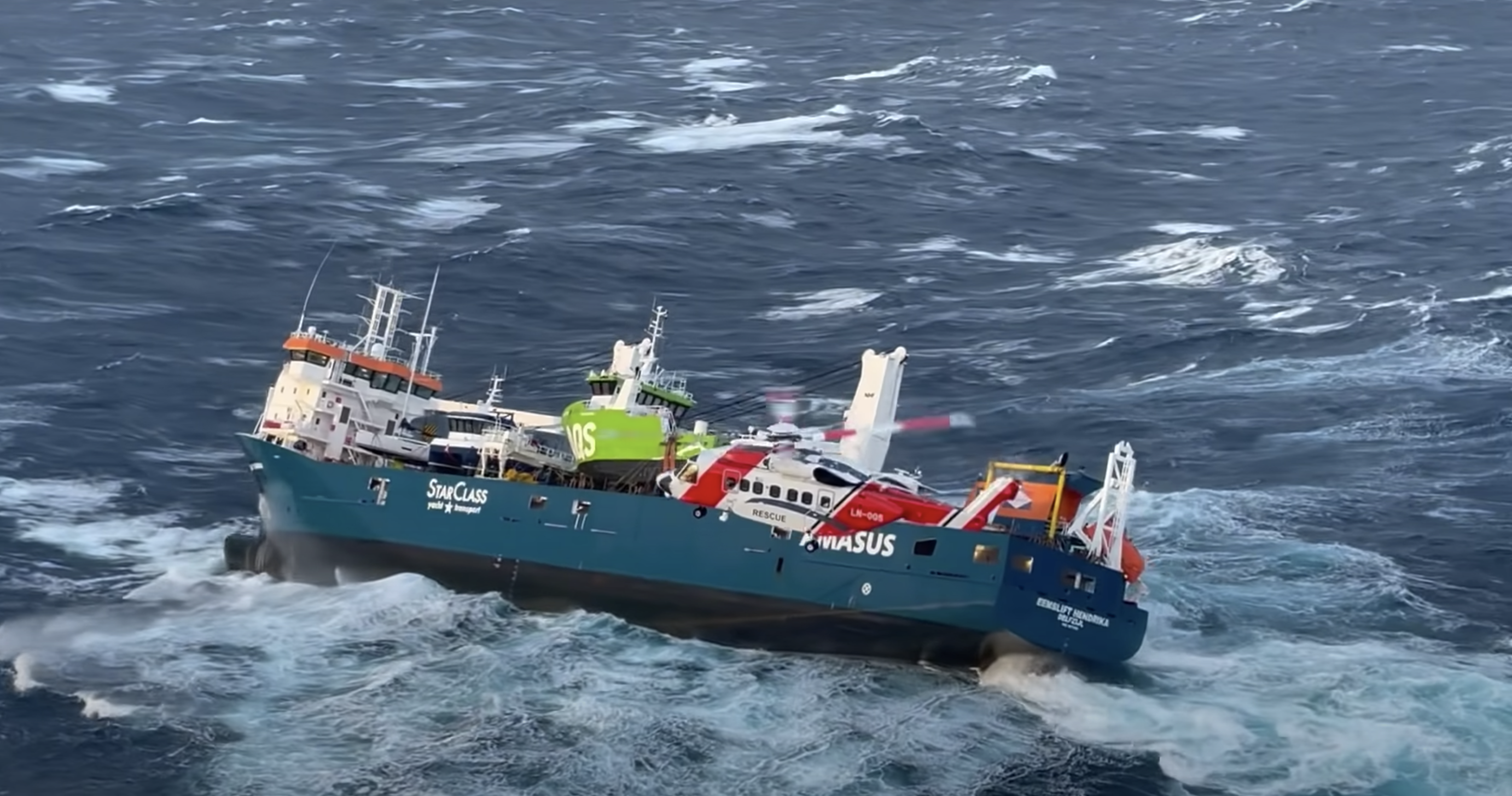 Twelve crew members were evacuated, but the ship has continued to drift towards land. It is currently some 74 km (40 miles) off the Norwegian coast.
According to a
Reuters, a Coastal Administration spokesperson confirmed that one of the smaller vessels strapped to the deck fell off in the storm.
Credits: Hovedredningssentralen Sør-Norge YouTube