Columbus Sport 50 M/Y K2
is expected to officially debut at the next Monaco Yacht Show in September. A new 50m model characterized by the distinctive elements of this design which combine new aesthetic nuances with an engineering development of the hull to guarantee a high level of comfort even when cruising in rough sea conditions.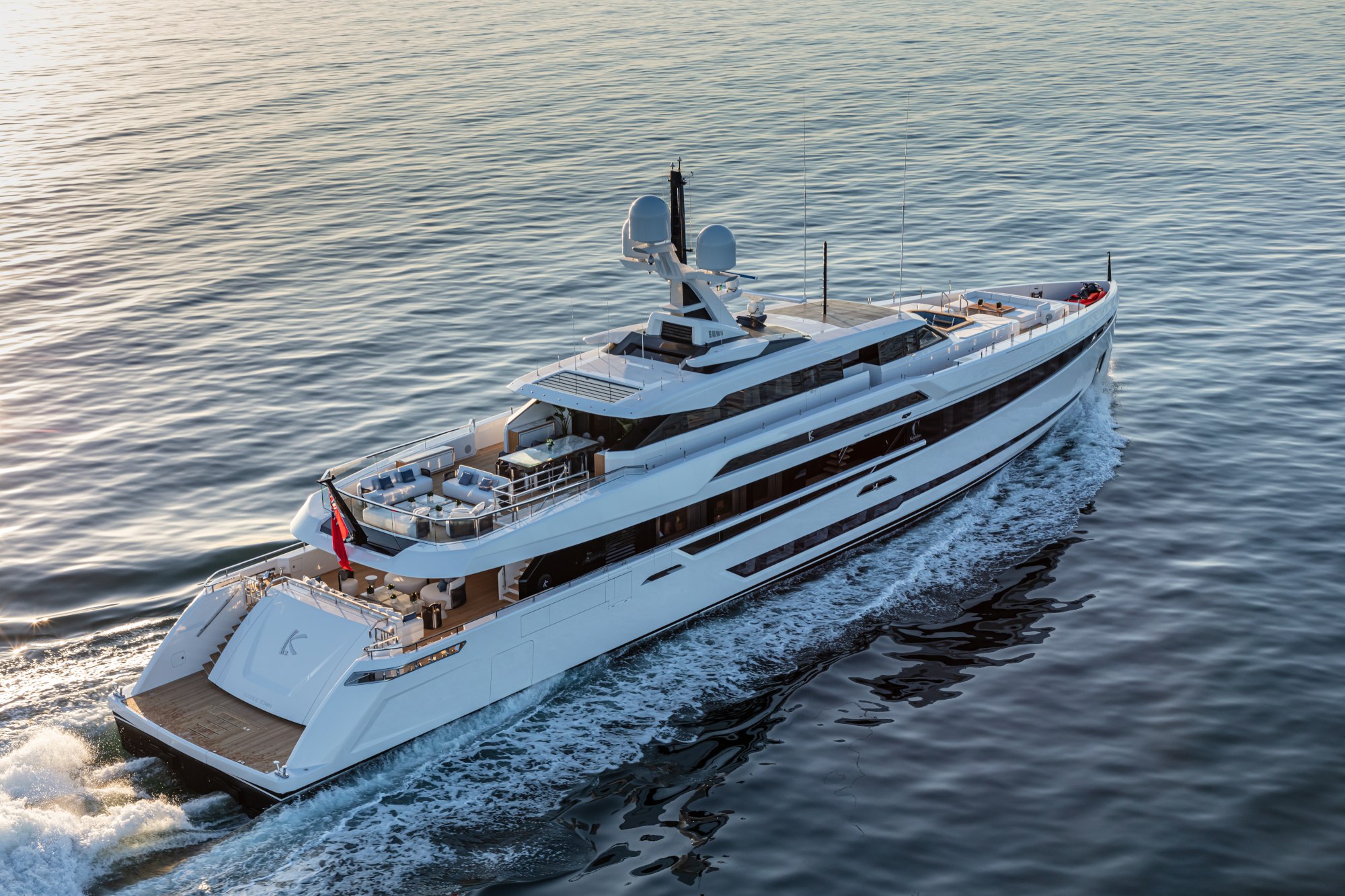 Columbus Sport 50's naval engineering was developed by Palumbo Superyachts in collaboration with HydroTec. K2 are characterized by a razor-sharp vertical bow, with double-edged cross sections to improve seaworthiness and keep the boat dry even in rough sea conditions.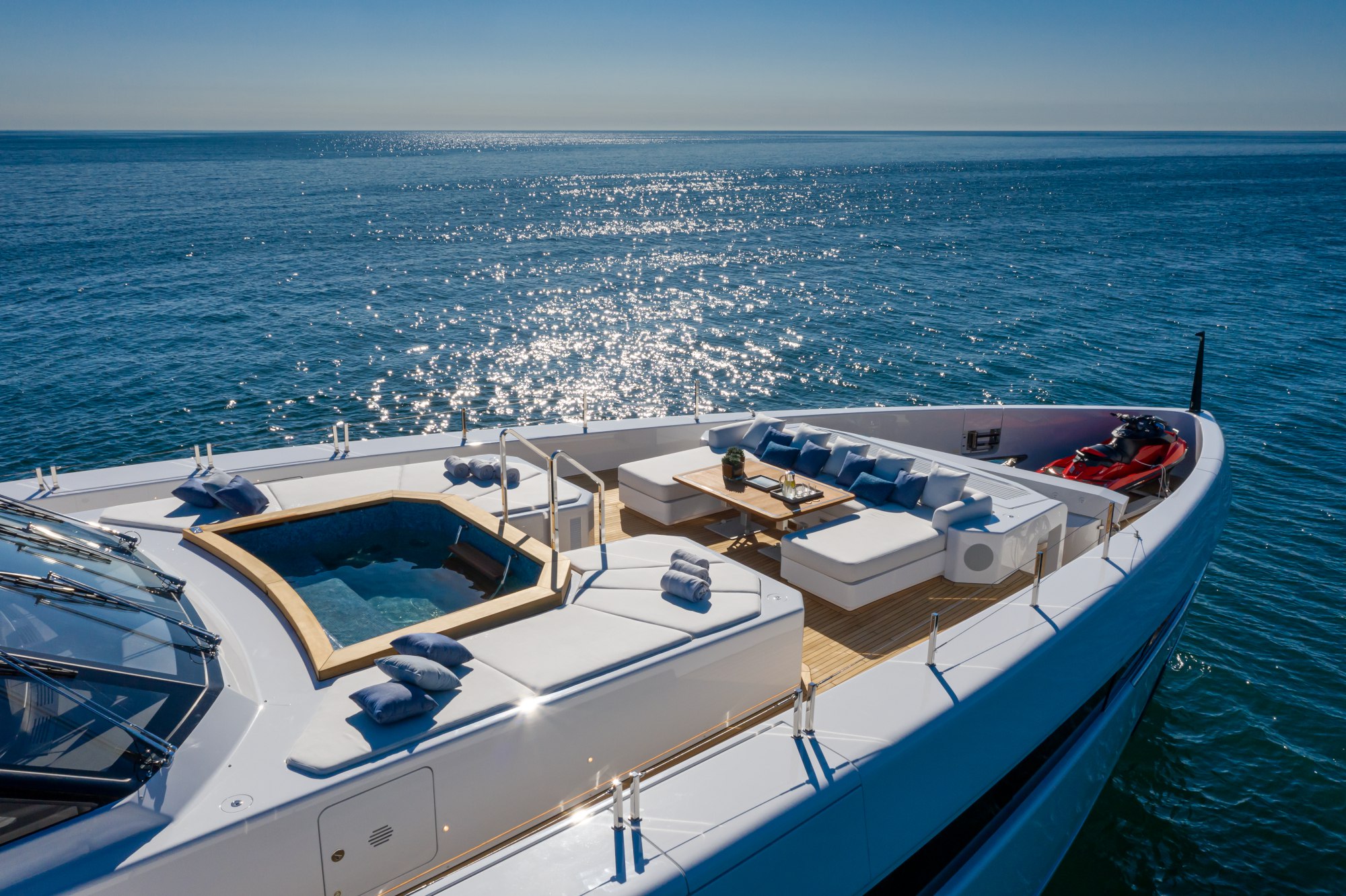 The exterior and interior design is penned by Luca Dini Design & Architecture.
"The concept of this yacht mirrors the personality, style and approach to life of its owner. Elegant, refined, attentive, demanding, but also sporty, traveller and open-minded.", comments Luca Dini, founder of the Luca Dini Design & Architecture studio.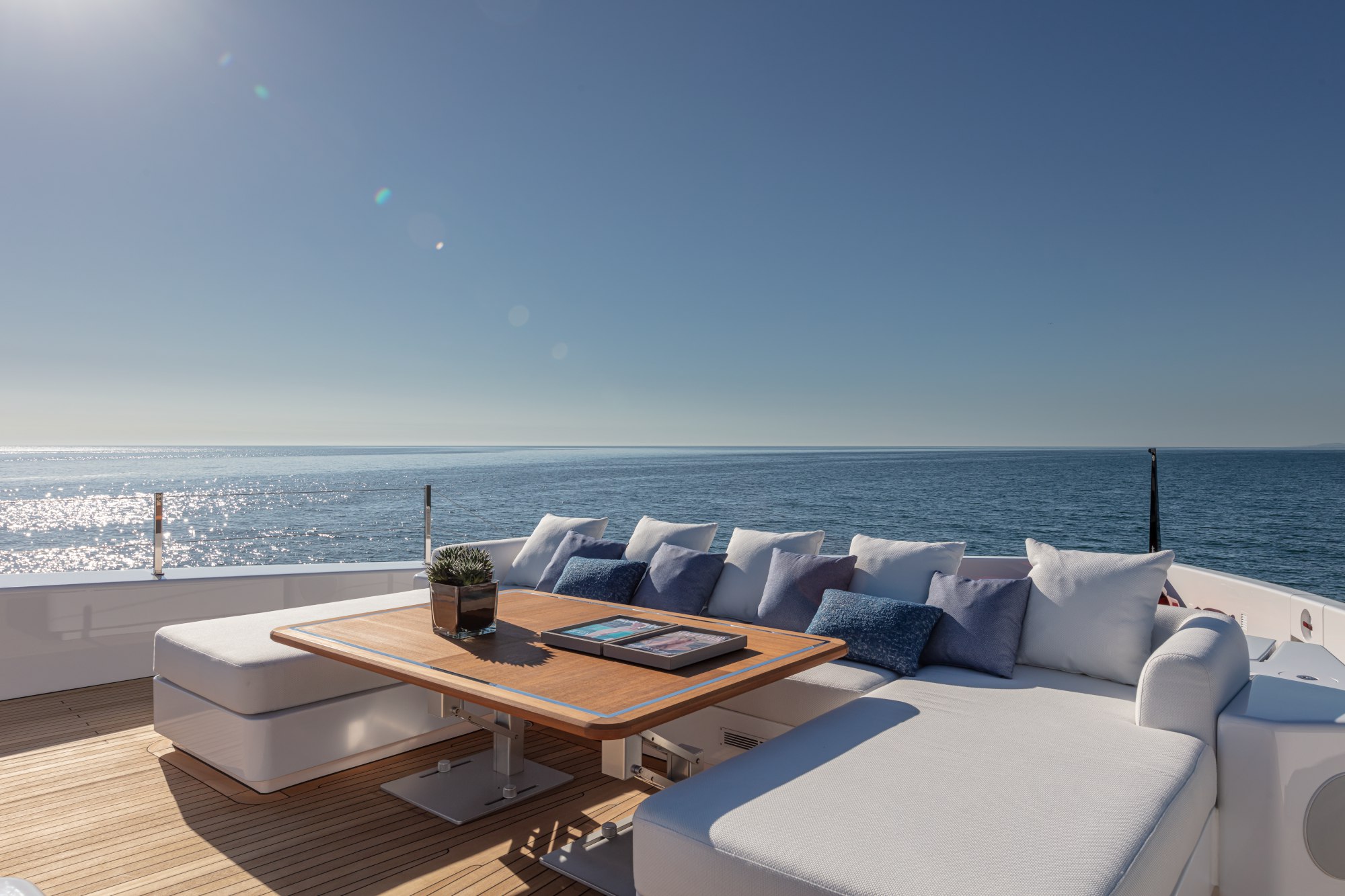 Featuring several new solutions designed to the specific request of its experienced owner who is on his third project with Palumbo Superyachts, K2 accommodates 11 guests in five comfortable cabins and 11 crew members sharing seven cabins.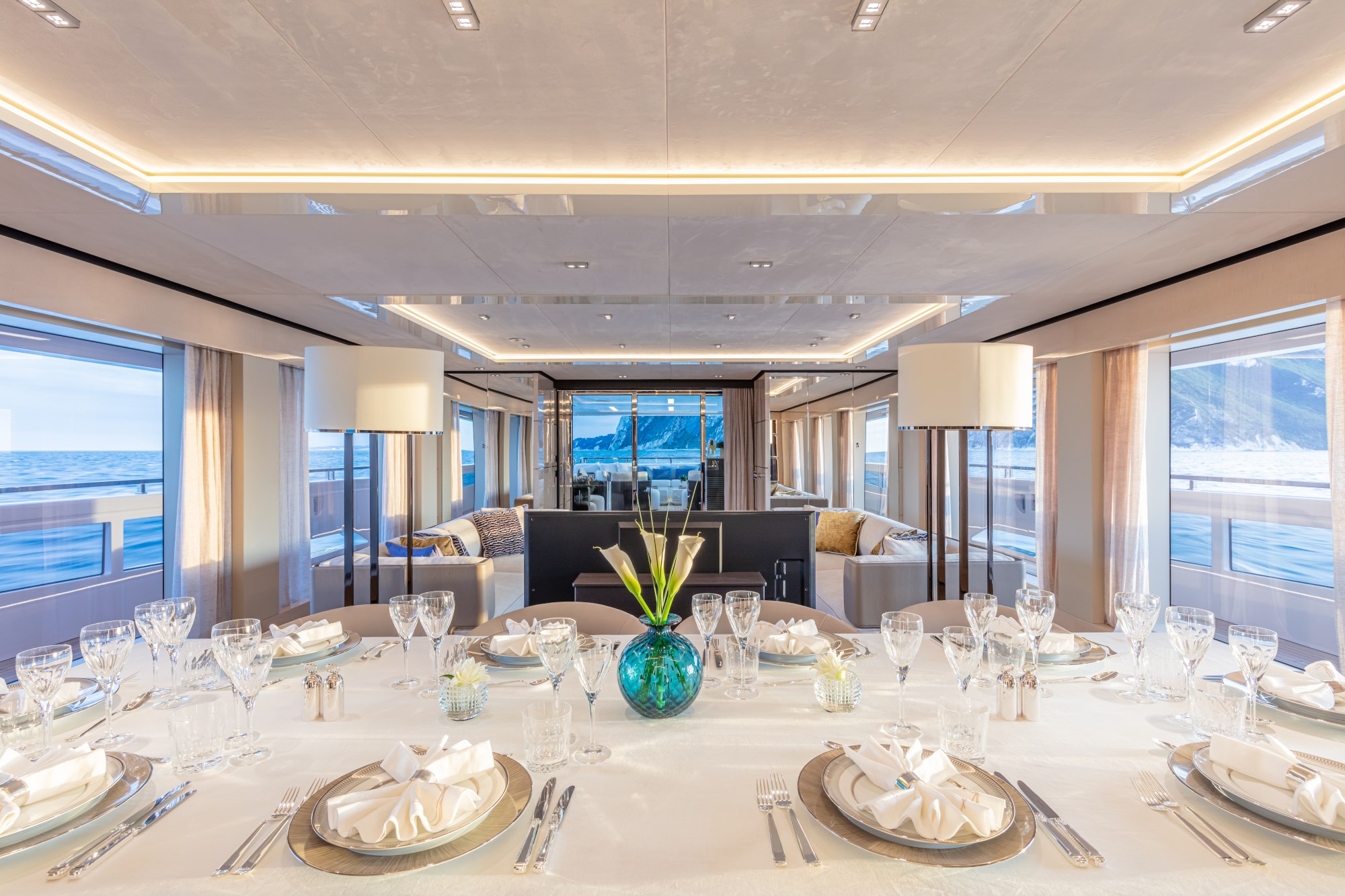 The interior is clean, bright, harmonious and coherent. The outdoor space has a swimming pool with a hot tub and a lot of relaxation and entertainment areas.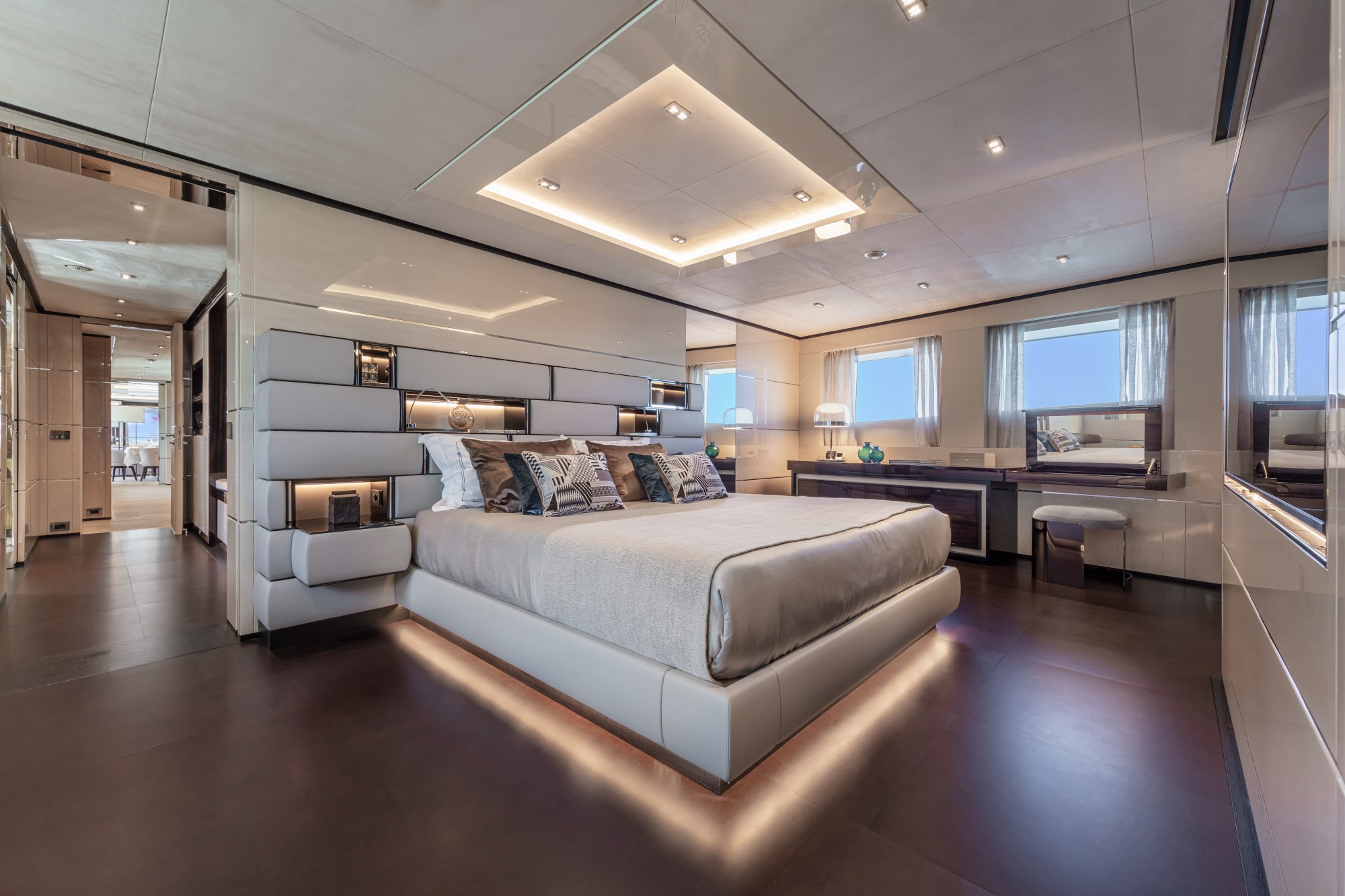 The fitness section in the owner's area forward on the main deck, spreads over 18 sq m and is equipped like a functional gym designed in every detail and complete with a hammam in the owner's bathroom.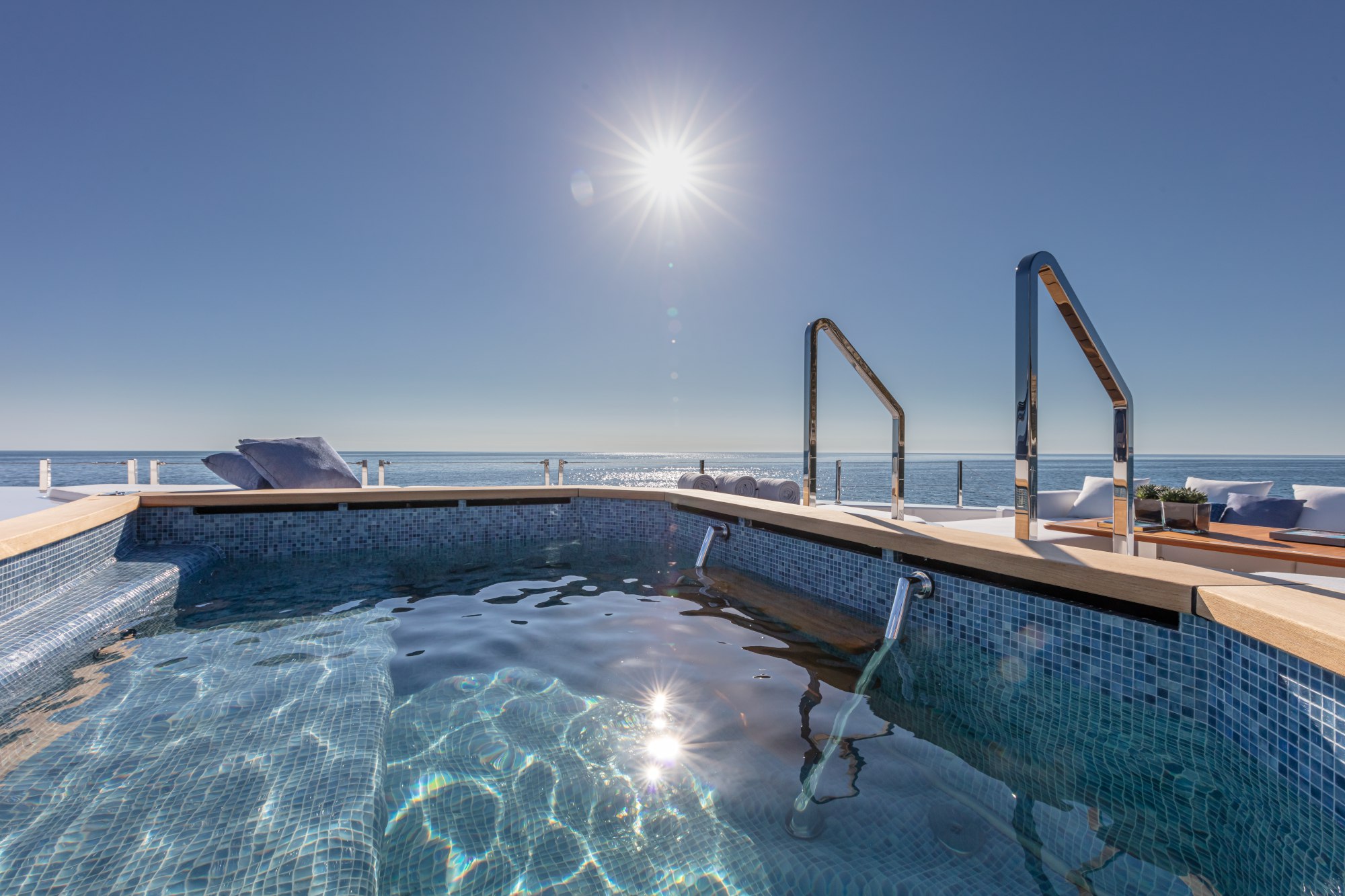 The beach club, thanks also to the transformer platform with an approximately 4 sq m pop-up accessory automatically raising when the platform opens, offers a generous relaxation and entertainment area.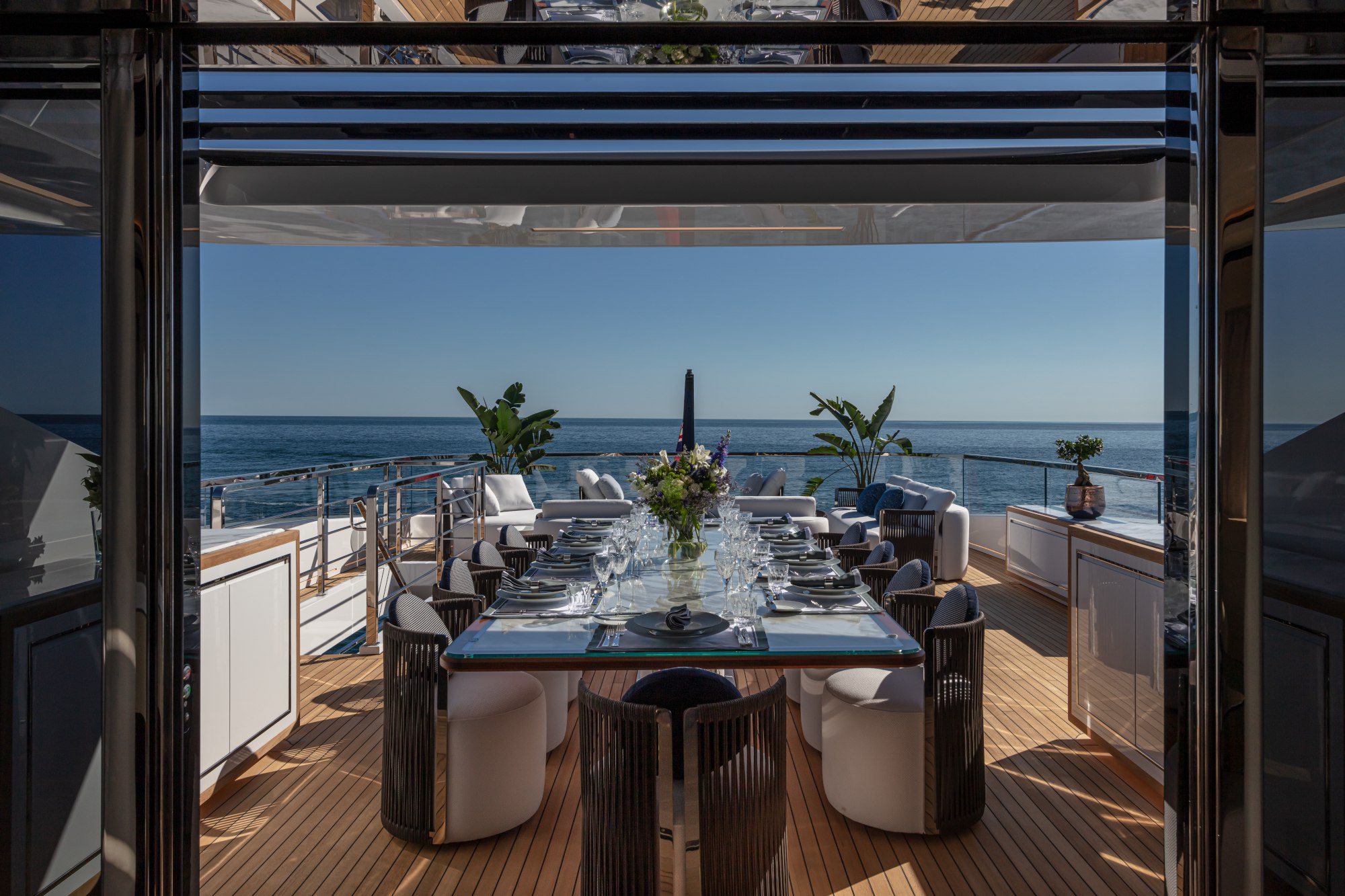 The boat is equipped with a tender and jet ski respectively positioned astern of the lower deck (3.31 metre Seadoo) and at the bow (Castoldi Jet tender 21 of 6.5 metres). The tender is launched and hauled through a side opening in the hull.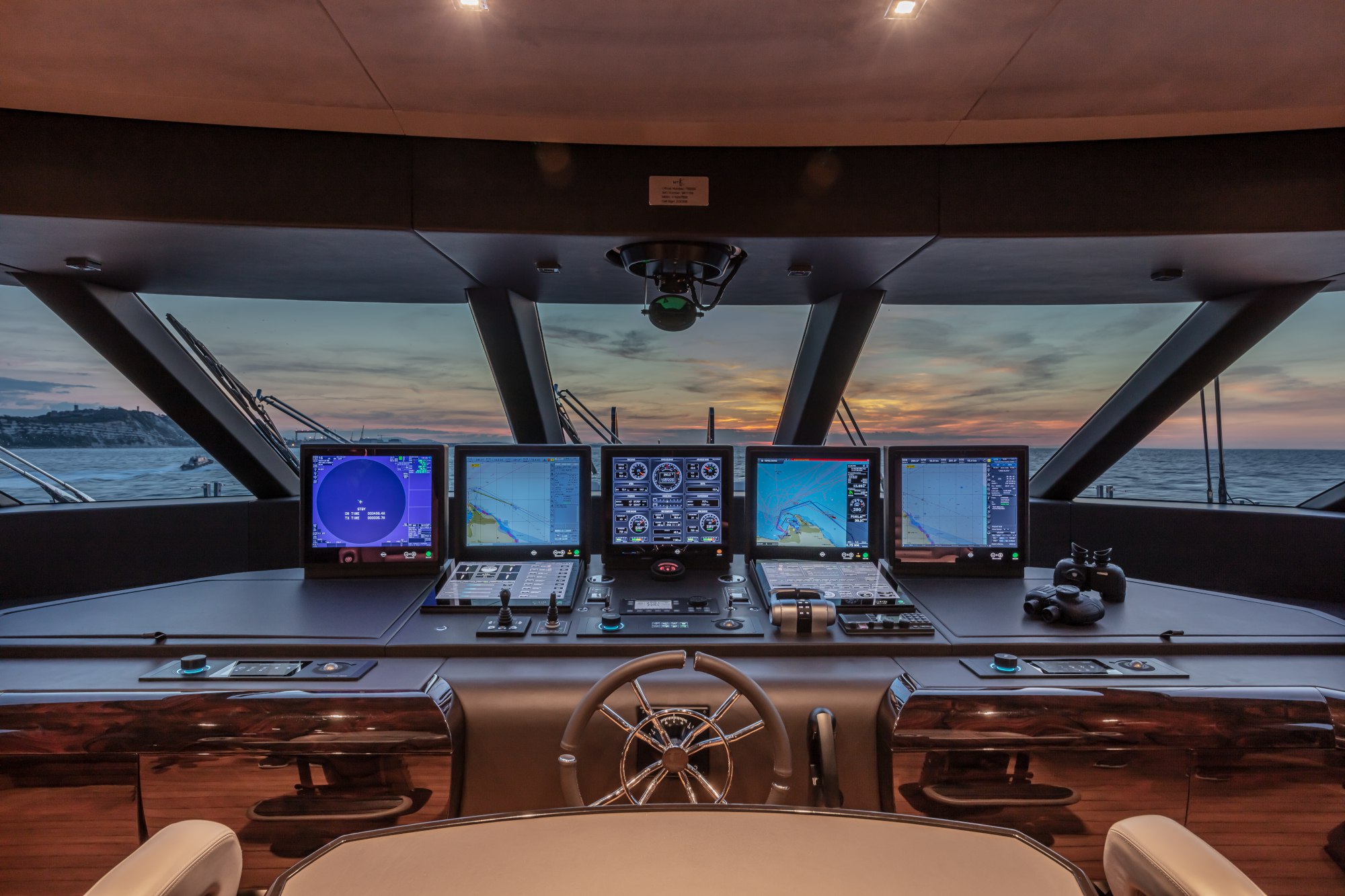 The innovative Team Italia dashboard

On board the motor yacht K2 there is an innovative Team Italia dashboard.
It's also mentioned in the official PR send out by Columbus Yachts:
Team Italia's multitouch dashboard, designed in collaboration with the Palumbo Superyachts team and the Captain of M/Y K2, was built on the concepts of safety and manoeuvrability, providing the captain with adaptability in any sea condition.
K2 has a latest generation entertainment system developed in collaboration with Videoworks. To allow external connections, two VSAT Sailor 900 High Power antennas have been installed, so as to count on full satellite signal reception at any angle the yacht is located, and three Cradlepoint 5G ready dual modems. The latter, thanks to the second extractable modem integrated in the device, will make it possible to switch to 5G technology, avoiding long work on board.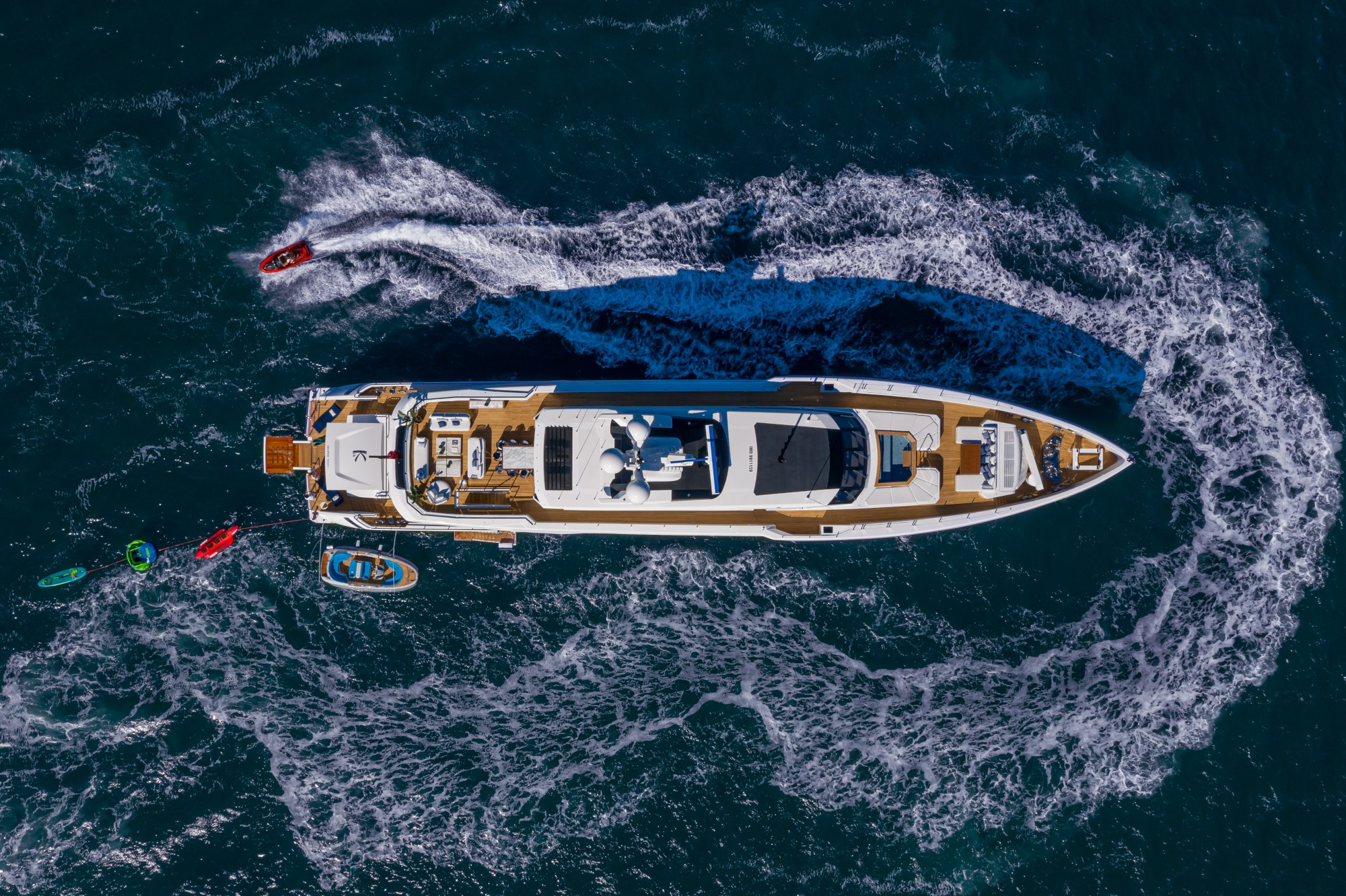 Powered by two 2000 HP MTU engines, K2 is able to reach a maximum speed of 22 knots, with a cruising speed of 18 knots and a wide range for transatlantic crossings.
Columbus Sport 50 M/Y
K2
is available for charter with
Fraser
.
Columbus Yachts
is a brand of
Palumbo Superyachts
. Palumbo Superyachts started in 2008, when the Columbus Yachts brand was established, and in 2011 launched its first 54 metre superyacht, emblematically christened Prima (the first). Currently, Palumbo Superyachts comprises a representative office in Monaco and a logistics network of five shipyards in the Mediterranean (Ancona, Malta, Marseille, Naples, and Savona); it also operates
ISA Yachts
, Columbus Yachts,
Mondomarine
and Palumbo SY Refit.
Credits: Columbus Yachts