The Dutch shipyard
Van der Valk
demonstrated the internal design of the Pilot crossover series,
available in a range of lengths, starting with a 23-meter model and above.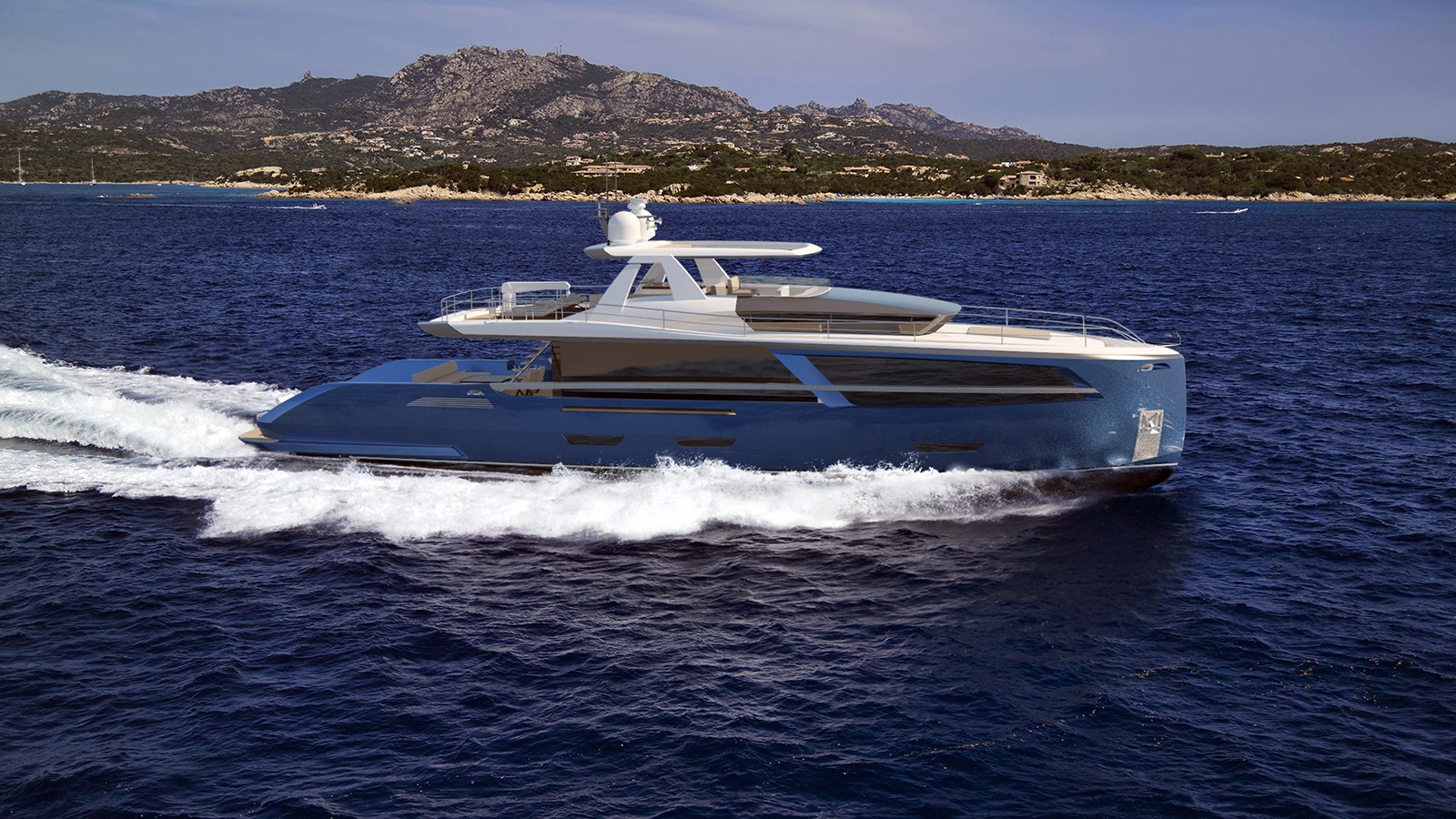 Designed by the Amsterdam-based studio Cor D Rover, the new Pilot series combines a rugged explorer inspired exterior with comfort and quality
.
There is lots of space particularly on the aft deck for sunbathing as well as the storage of tenders, Jet Skis and other toys.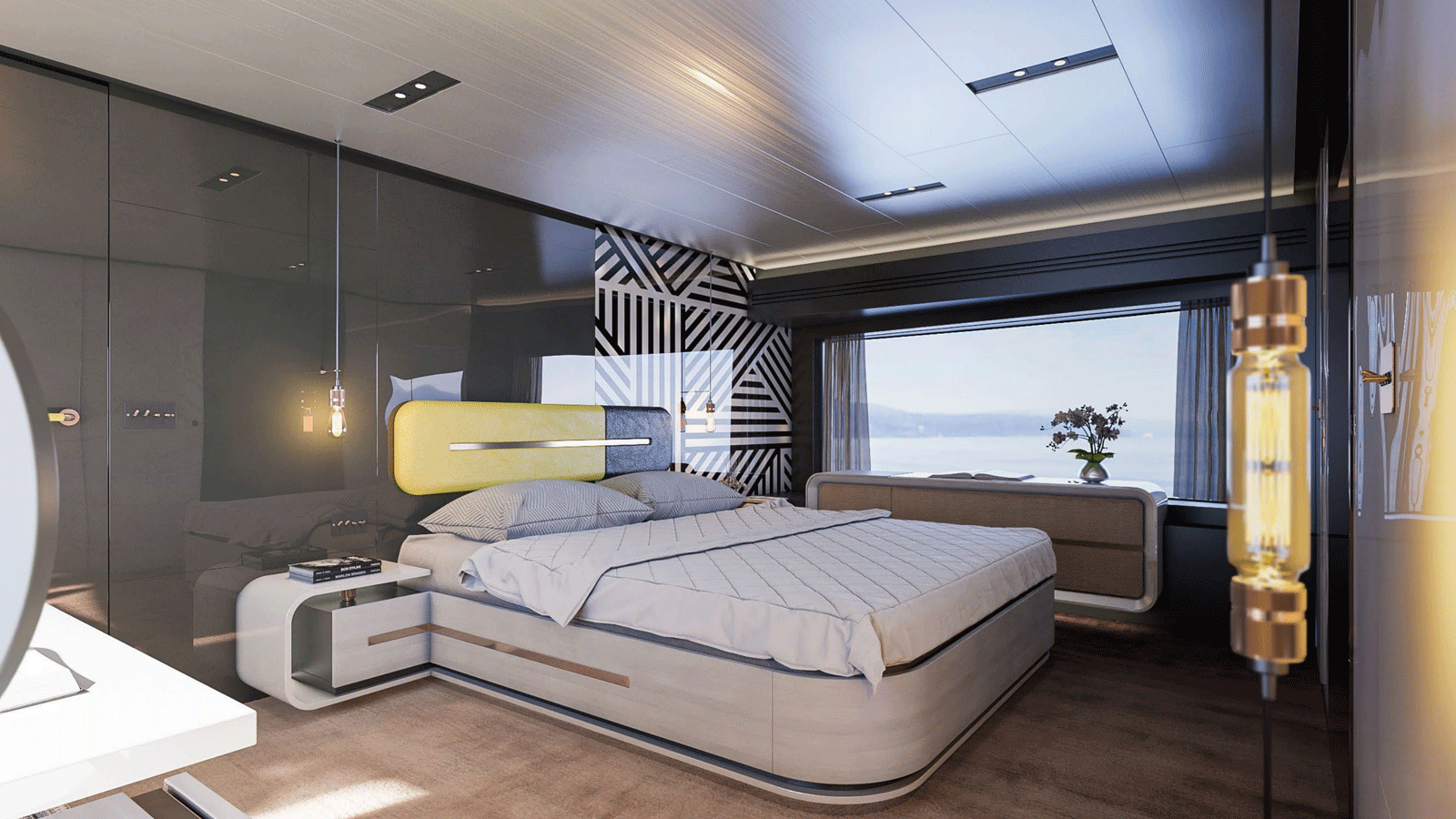 Van der Valk will collaborate with Italian (Milan) Hot Lab yacht design company to create the interiors of the new superyacht range.
Hot Lab has developed two color schemes for the new series, the purpose of which is to incorporate natural colors, light and optimize open spaces on a yacht.
In these two styles, the distinctive color schemes of turquoise and yellow are used to capture and combine the spirit of collaboration between the Milanese studio and Dutch yacht construction, as well as the individual furniture choices from Flu, De Padova, Paola Lenti and Calligaris, Foscarni, Busier + Punch, Cantalupi and Kartell.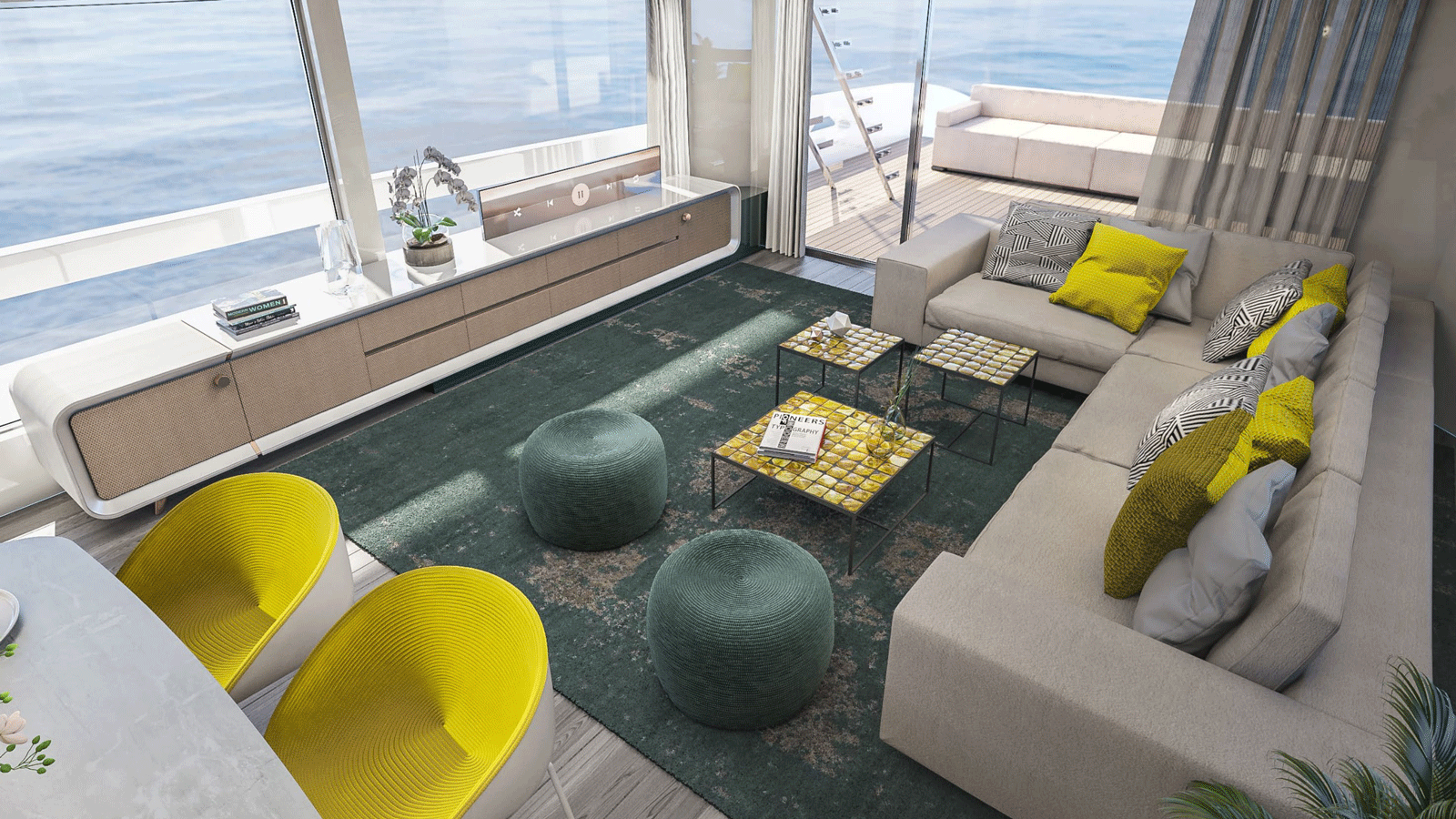 Selected decorative materials consist of matte oak, white birch and glossy white lacquered wood, white leather and white ceramic and chrome.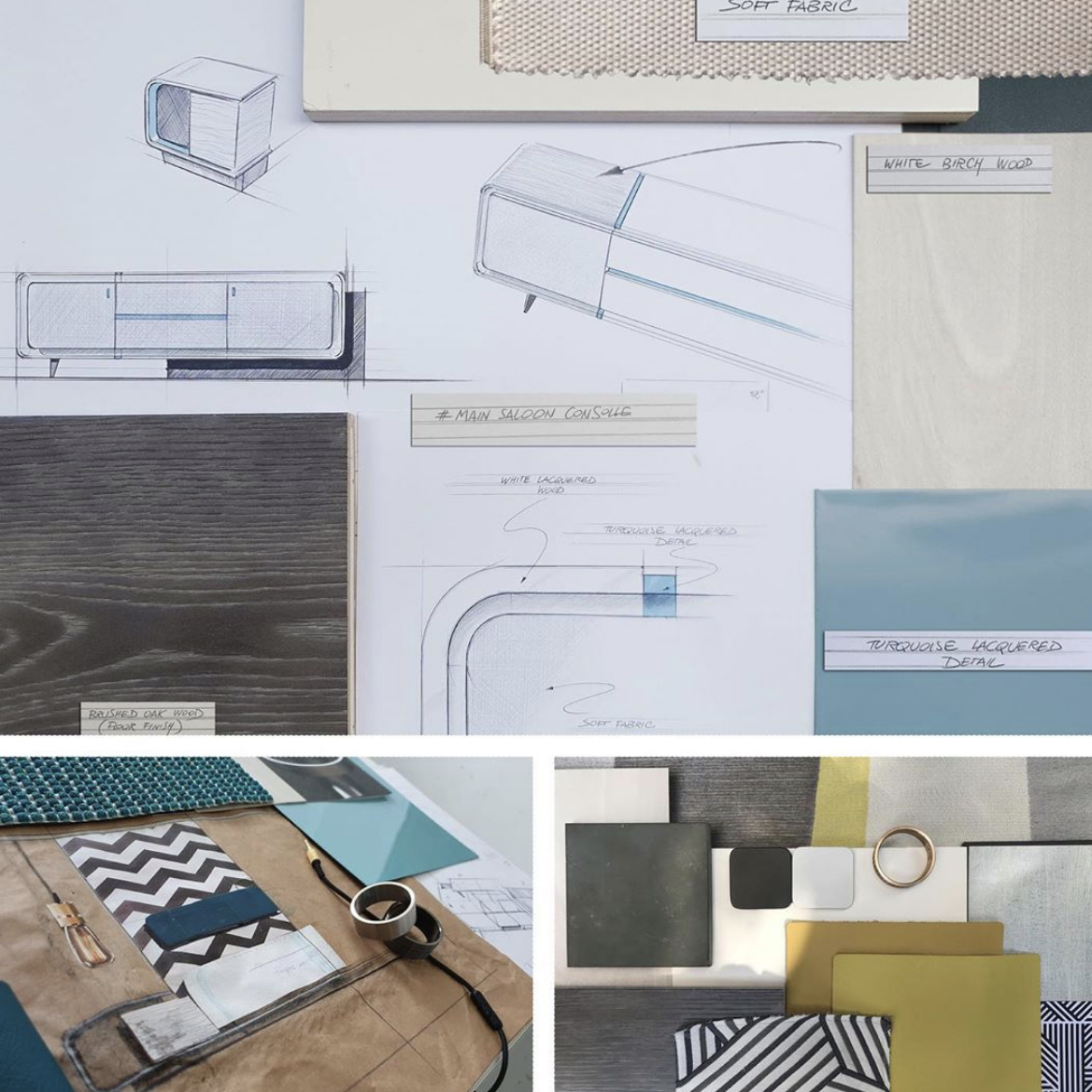 The living room features large floor-to-ceiling windows. The rest of the guest house is located on the lower deck, consisting of two double adjoining cabins and a VIP. The crew room includes two double cabins and a separate crew area with a bathroom and a cabin served by its own staircase.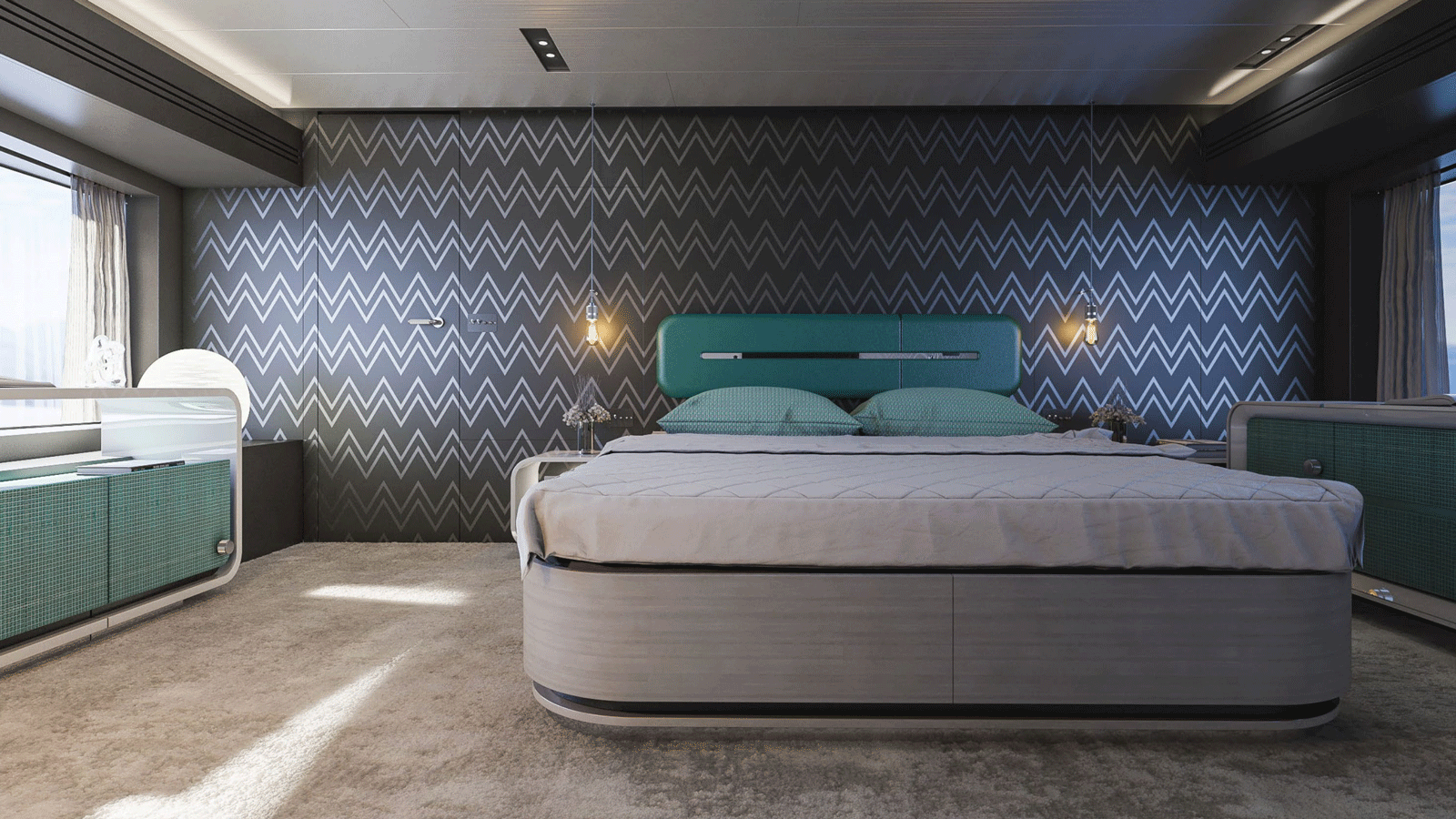 Antonio Romano (Hot Lab's marketing director) in his speech has described the interior as "wonderfully rich and contemporary" to reflect the "rugged sophistication" of the Pilot series.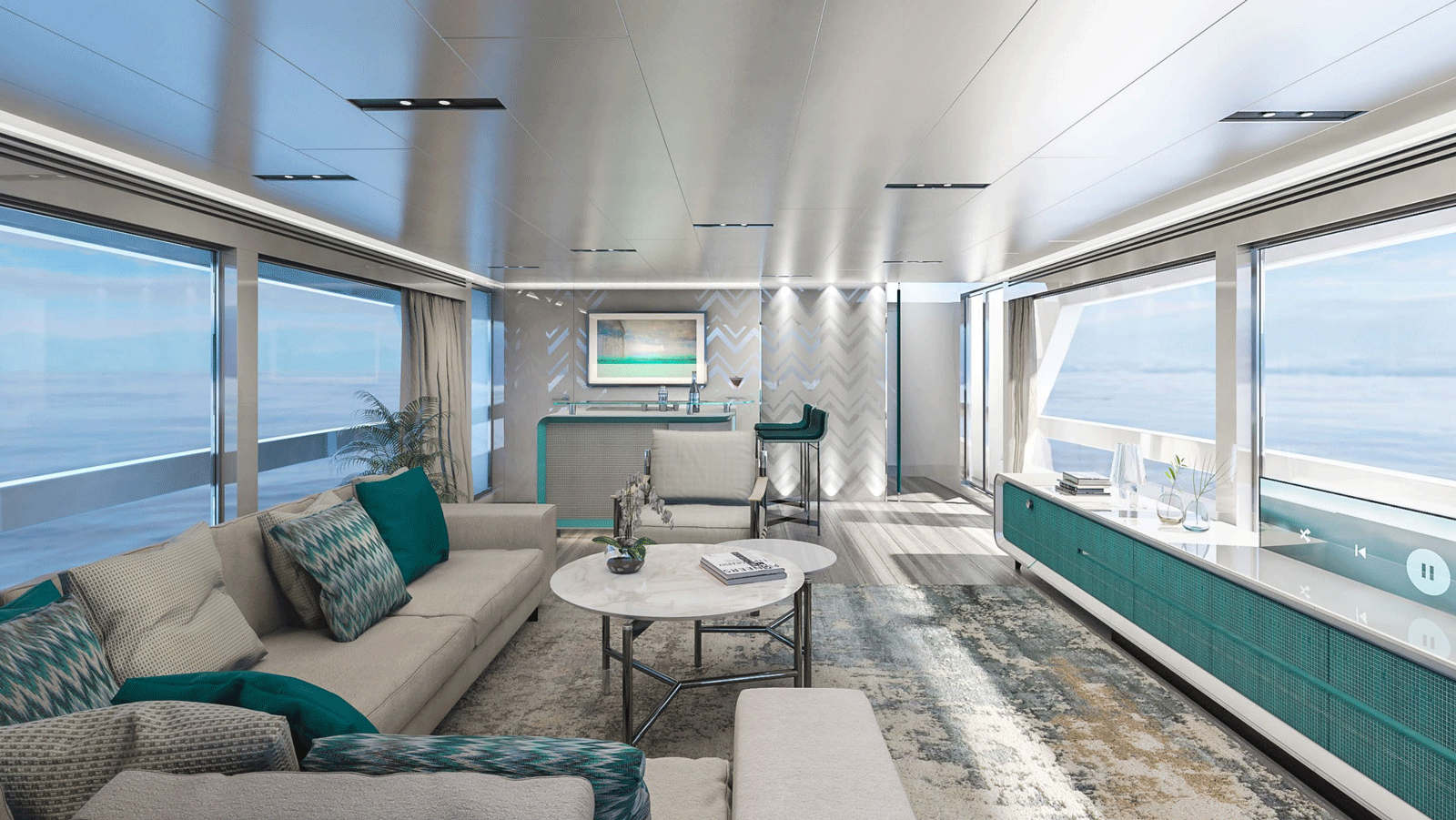 The yacht is built entirely of aluminum and combines a solid look, comfort and quality. The model "blends the best of both worlds by providing lots of outdoor space as well as plenty of interior volume."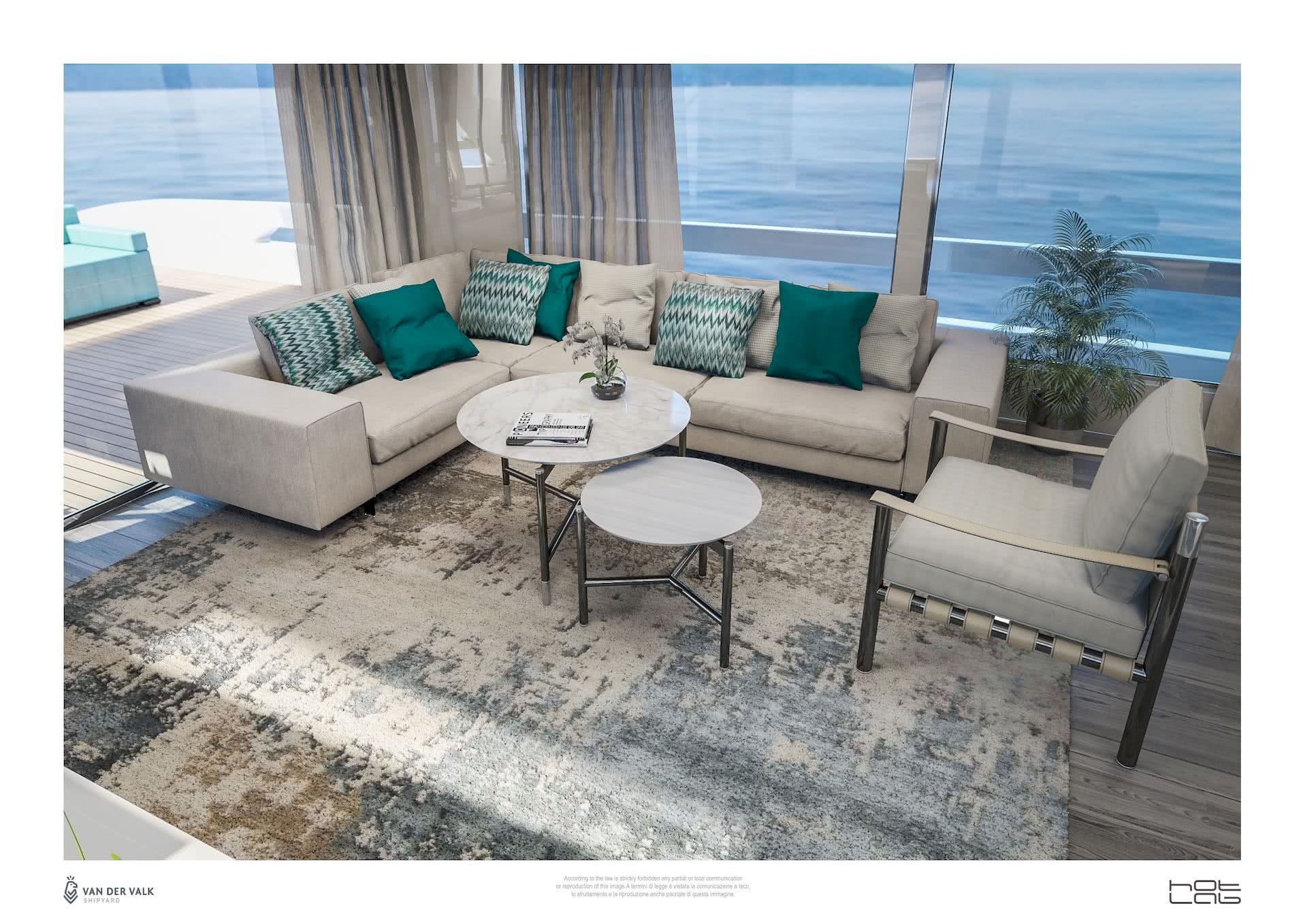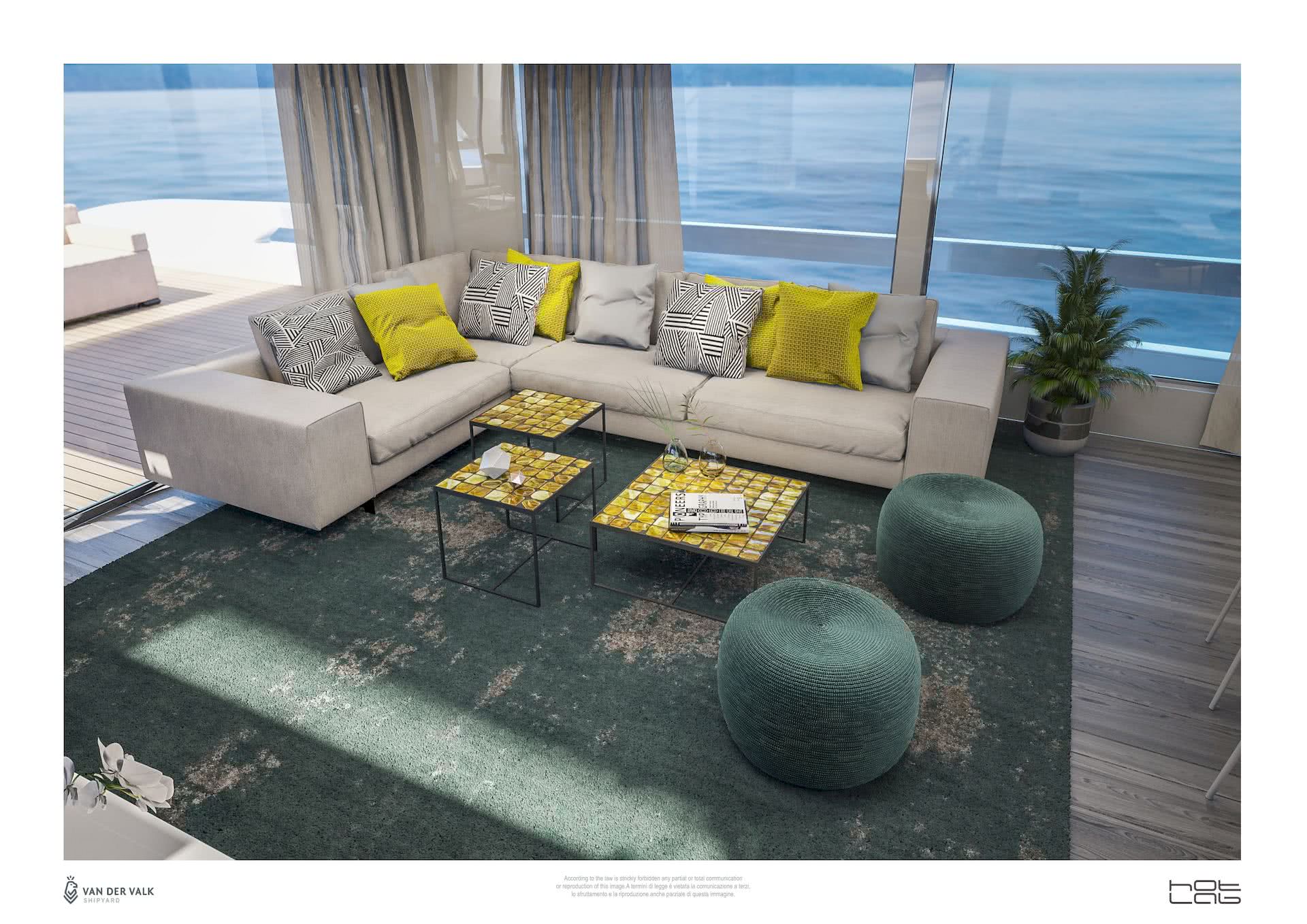 The exterior has a wheelhouse, freeing the front main deck. It is possible to place tenders, jet skis and other toys on the aft deck, as well as make room for sunbathing. Also, the yacht can add a gym to its kit and change the size of the cabin, tenders and toys on board.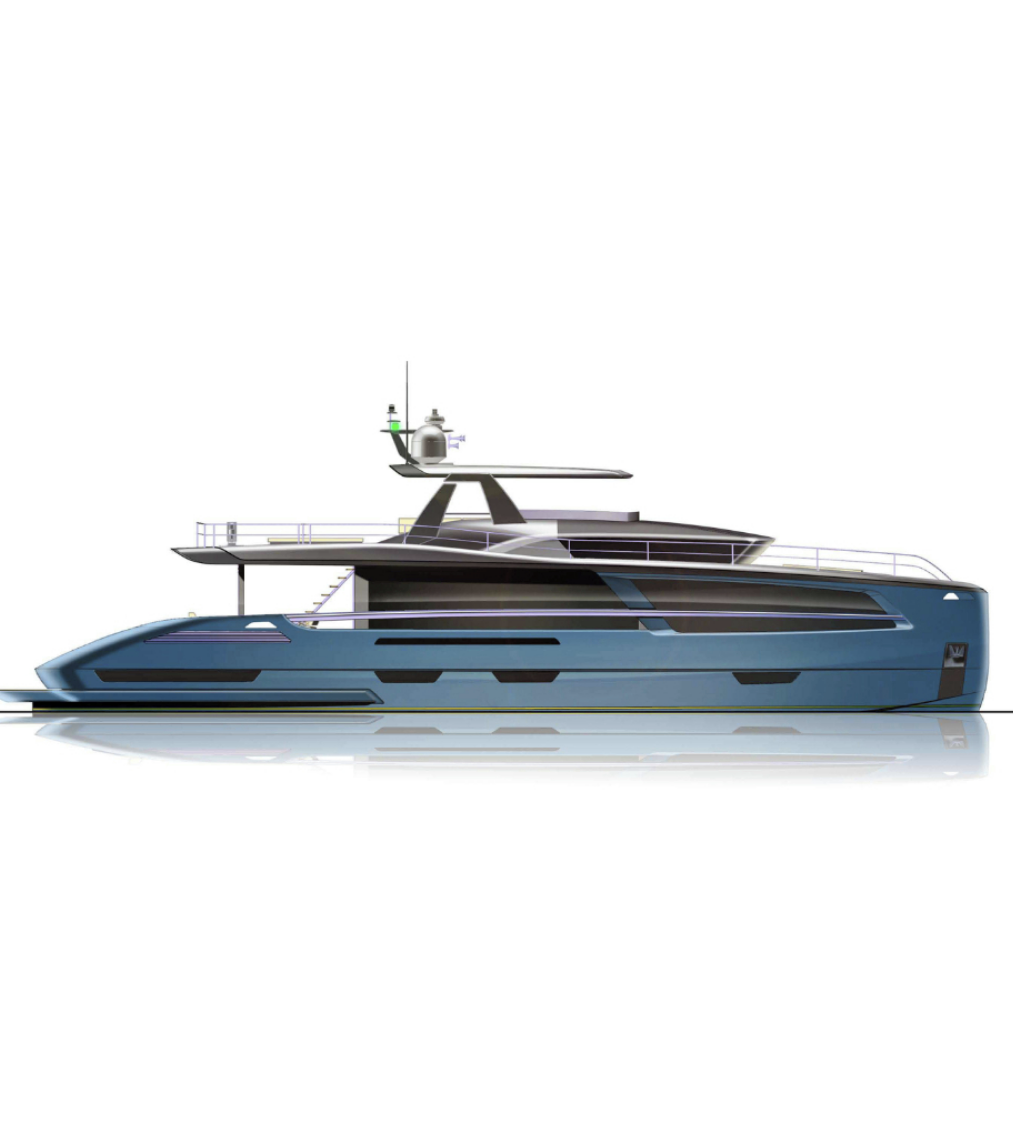 Yoeri Bijker has described the partnership with Hot Lab as a "stimulating new marriage between premium Dutch yachtbuilding and Italian design flair".