Amico & Co, the superyacht refit company, has presented the next stage in developing the Waterfront Marina. The Waterfront Marina is located in the centre of Genoa and can host 26 superyachts up to 110m LOA in a 43,000 sq. m in-water area. Waterfront marina is an easy connection to general aviation at Genoa International airport and is just a few minutes' walk from the heart of Italy's fifth largest city. Genoa is also a
home to the
Genoa Boat Show.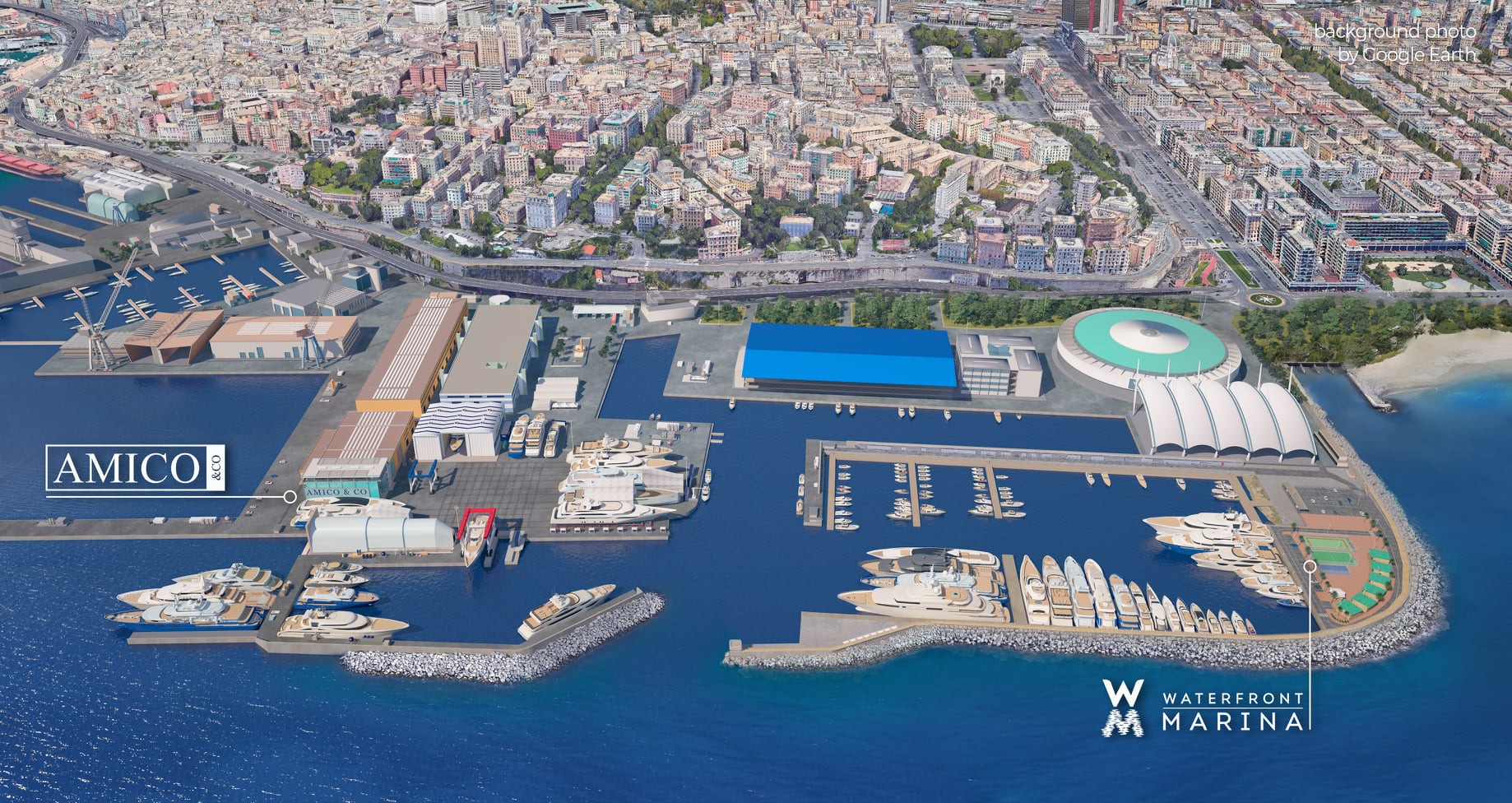 The on-land area has over 15,000 sq. m and offers services and amenities including a lounge with a meeting area and kitchens, restrooms and laundry, changing rooms. The outdoor sports facilities for padel, tennis, basketball and volleyball are now open to Waterfront Marina crew members and Amico & Co clients. The marina will also have a barbecue zone and a car park with over 100 spaces.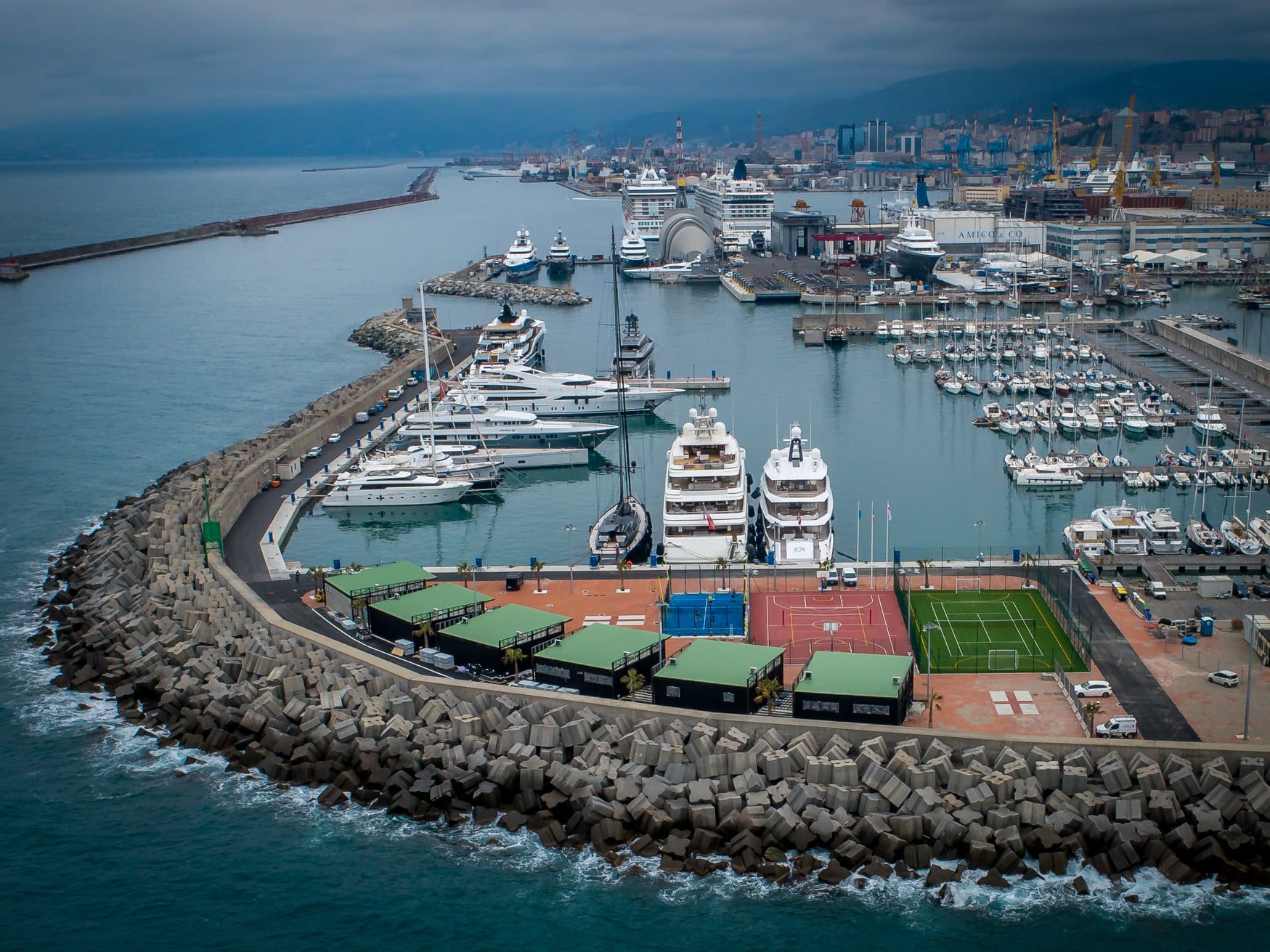 The infrastructure includes Wi-Fi cabled internet connection, water supply, black and grey water collection and disposal systems at every berth.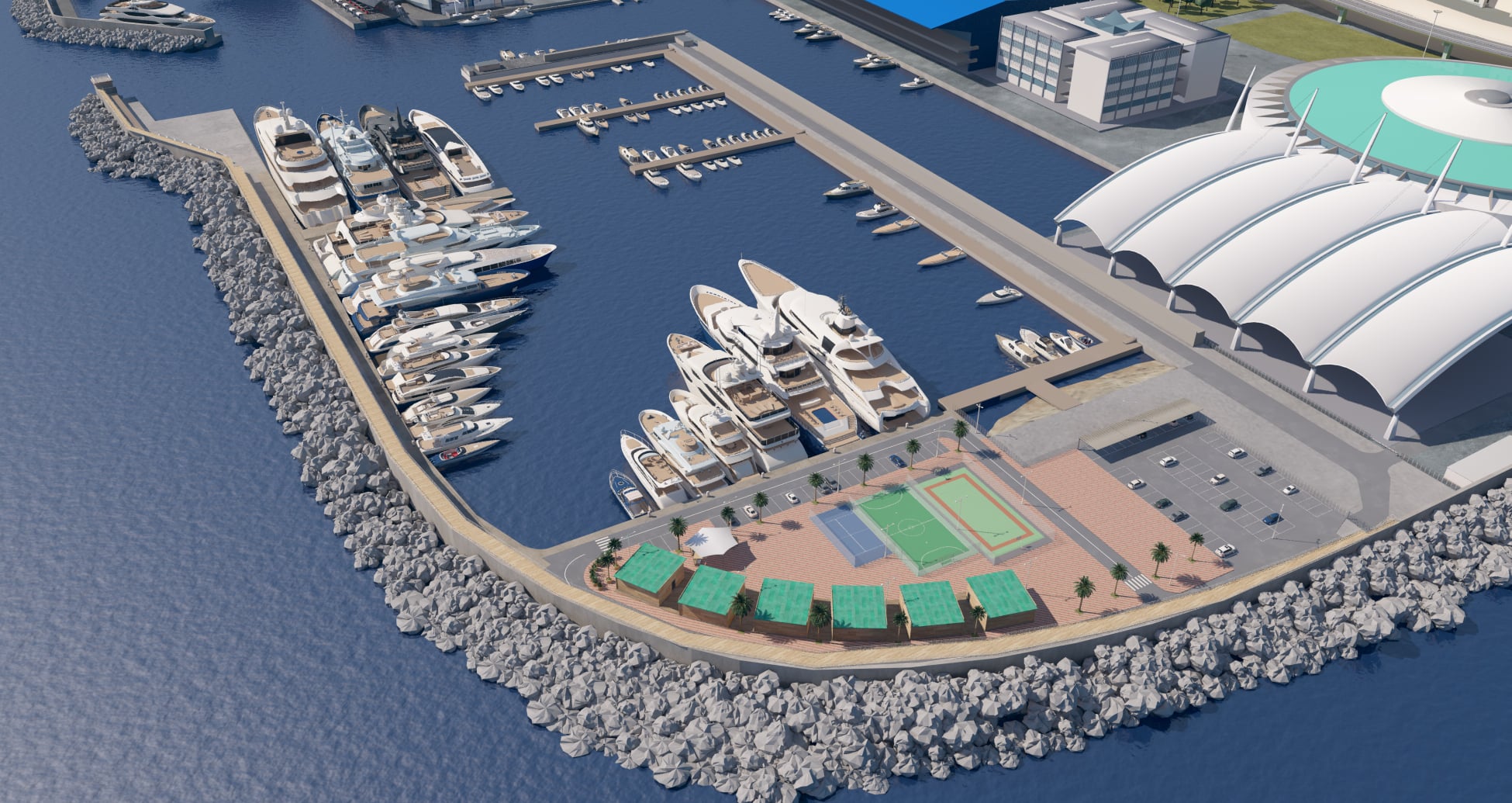 "Thanks to this new, high-tech infrastructure with high quality standards and a series of complementary services for crews, managers and owners, we wanted to further enhance what we can offer and confirm the leadership of Genoa and its territory at an international level," says Alberto Amico, Chairman of Amico & Co.
Credits: Waterfront Marina/Facebook