Moonen Yachts has shared the construction updates on the
YN201
. YN201 is the fourth Martinique.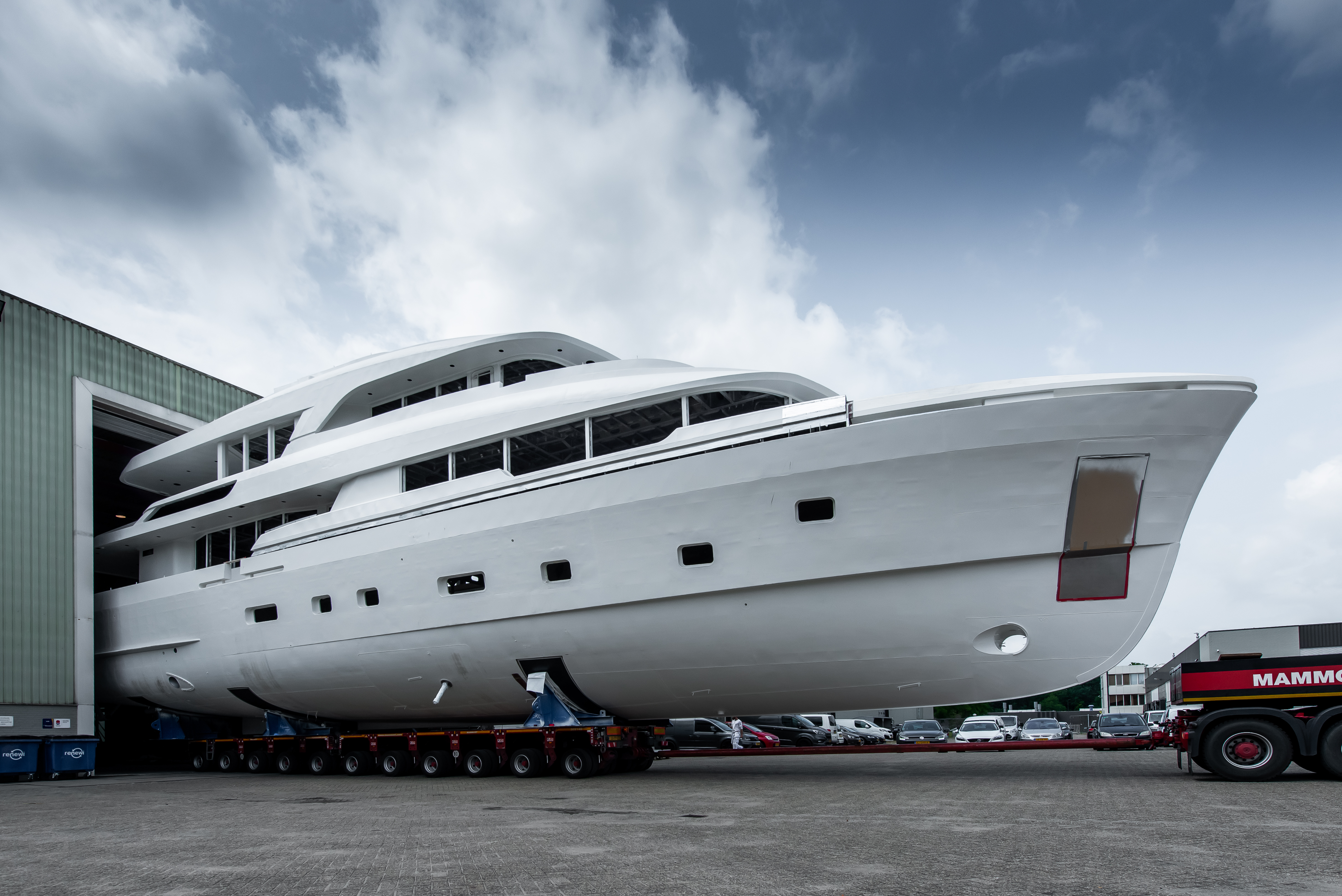 Last Wednesday the 33.6m superyacht had her twin Caterpillar C32 Acert engines hoisted into her engine room. A step that comes right before the joining of the hull and superstructure.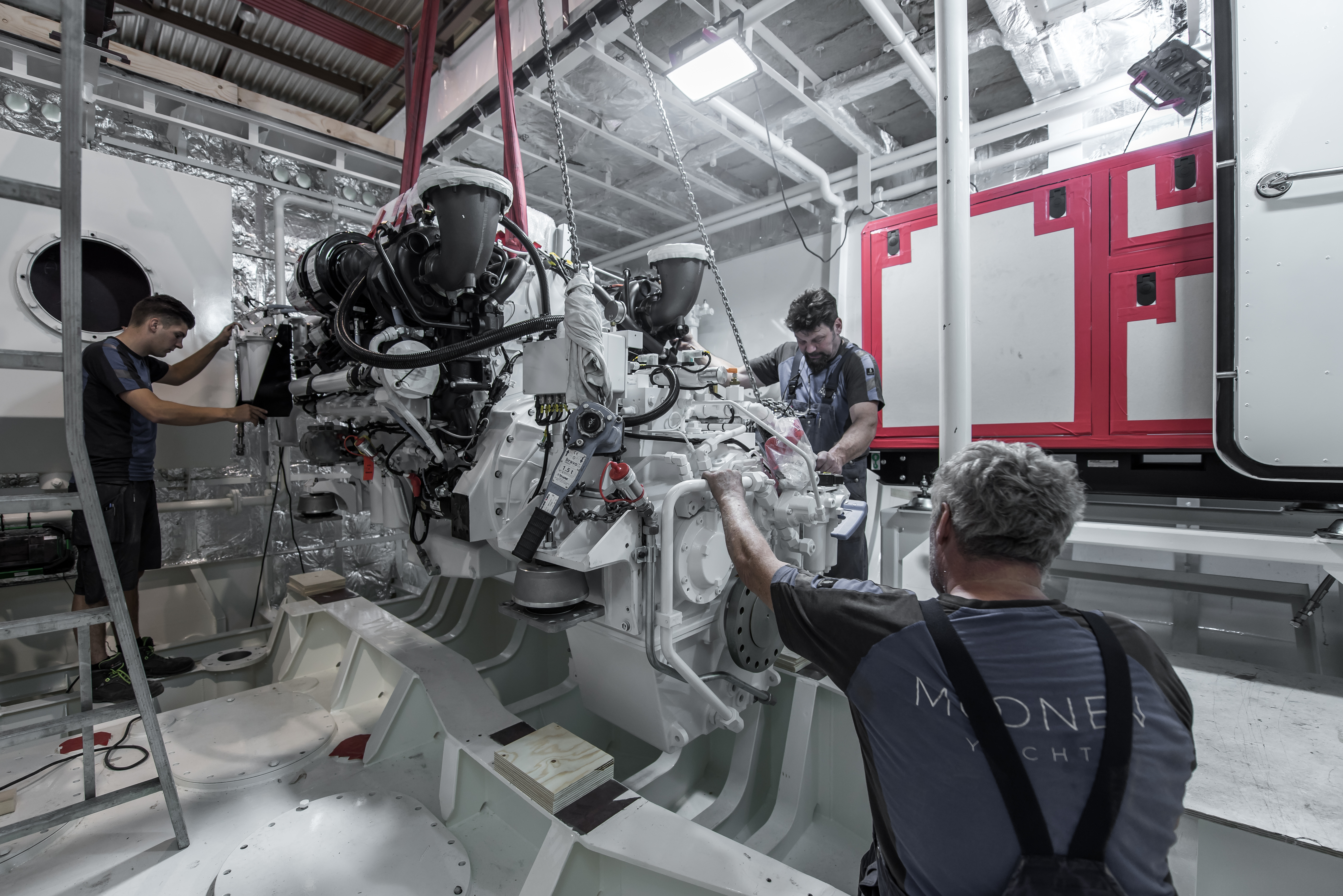 Yesterday, the next milestone for YN201 was checked off the list as her aluminium superstructure was joined to her high tensile steel hull.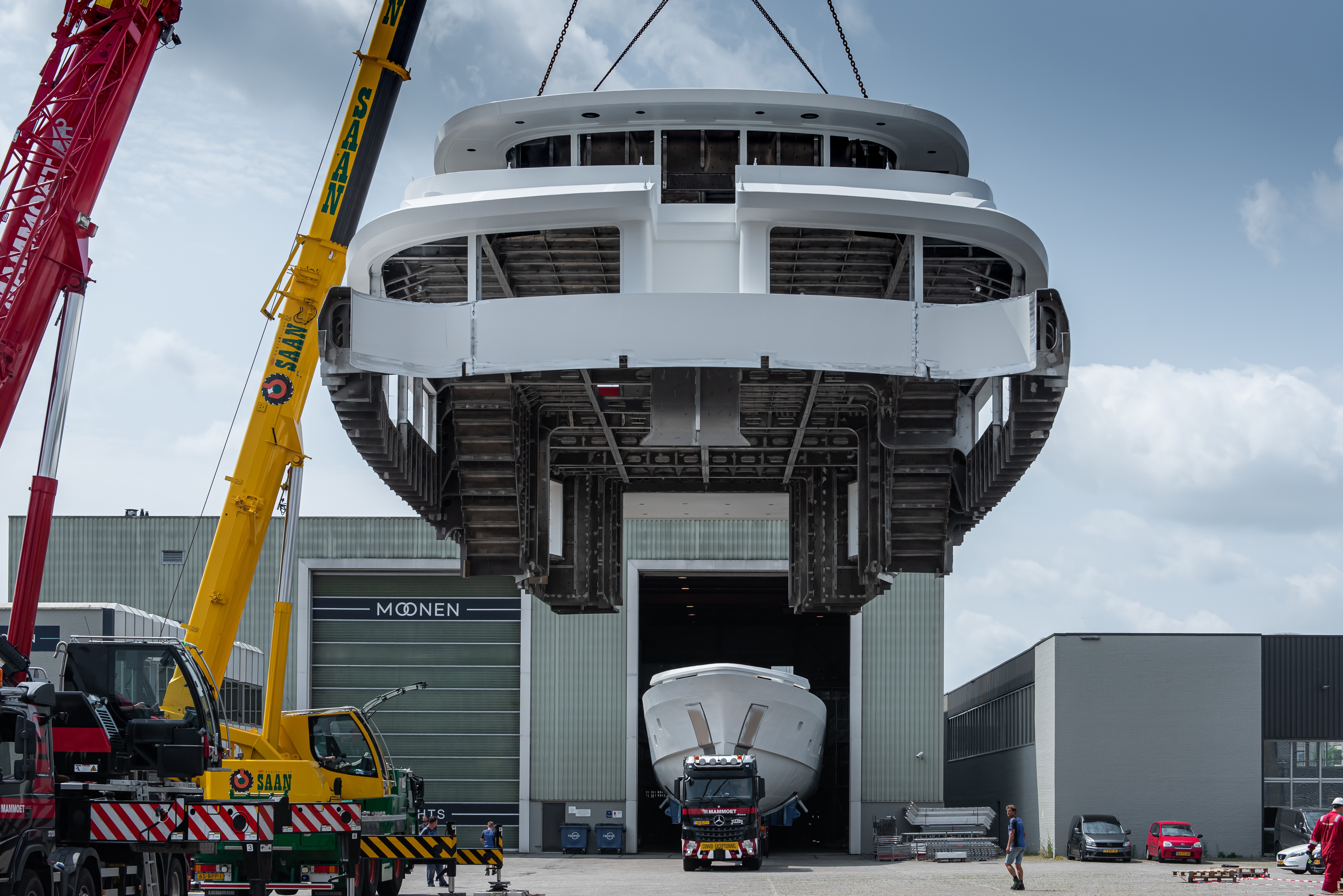 "Every time it's amazing to see the yacht in its full glory for the first time. This point also marks the start of our intense outfitting period where all systems will be installed, the luxurious interior will be built-in and she will be painted in her final colours. The next time she will be outside, she will be fully ready to be launched," says Ian Vermoen, Project Manager.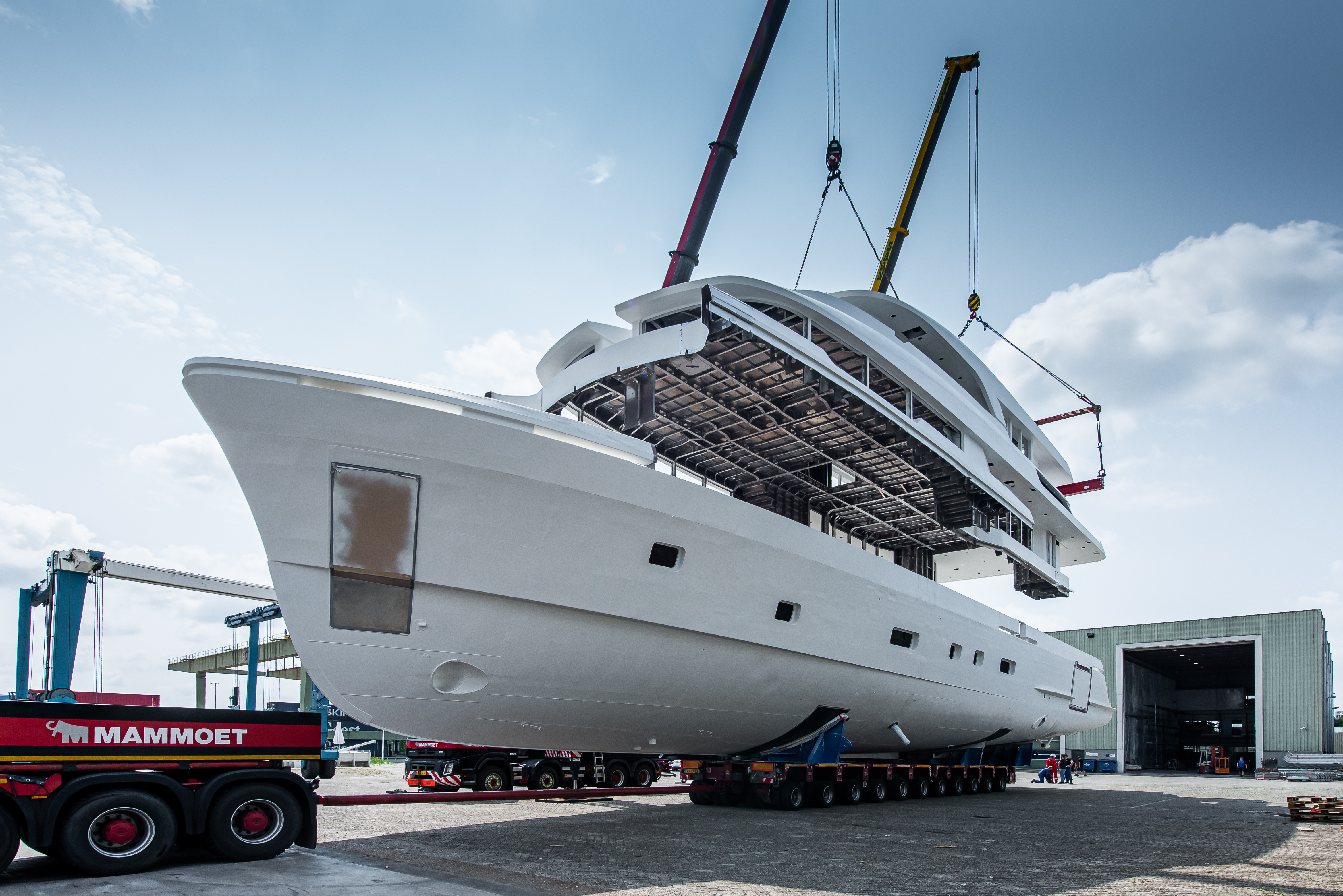 YN201, which is available for sale, is due for delivery in 2022.
Moonen Yachts
is a yacht builder based in the Netherlands, and its first yacht was built in 1964 under the original yard name of De Ruiter. In 1981 the yard was renamed Moonen Shipyards. It's launching its first vessel under new ownership: Alhena. In 2017 Moonen Shipyards changed into Moonen Yachts. With the help of strong vision, innovative technology and new designers, Moonen is once again becoming the market leader in 30m to 50m luxury yachts.
Credits: Moonen Yachts