Early on Saturday November 16th, properties at Fort Lauderdale went on fire, leading to destruction of two superyachts, the
49-metre Lohengrin
and 32.6-metre
Reflections
. According to Fort Lauderdale Fire Rescue, the estimated loss from the fire is over $20 million.
The city fire marshal reported, the fire broke out at around 4.43am, with loud explosions waking up residents. Allegedly, the blaze started on-board Lohengrin and spread to a neighbouring Reflections. It is understood that the two yachts were under maintenance and refit work at the time of the fire.

Reportedly, around 100 firefighters from several agencies were called out to the blaze. Many cellphone videos spread on social media witnessed flames going out, with huge plumes of smoke in the air. However, the fire brigade managed to bring it under control.
At the moment, no injuries have been reported. It is known , that the four crew members of Reflections were staying at an Airbnb for the weekend.
Fort Lauderdale Battalion Chief Stephen Gollan called the yachts destruction "the biggest fire loss in Fort Lauderdale history." The cause of the fire remains unknown, with investigation to be conducted.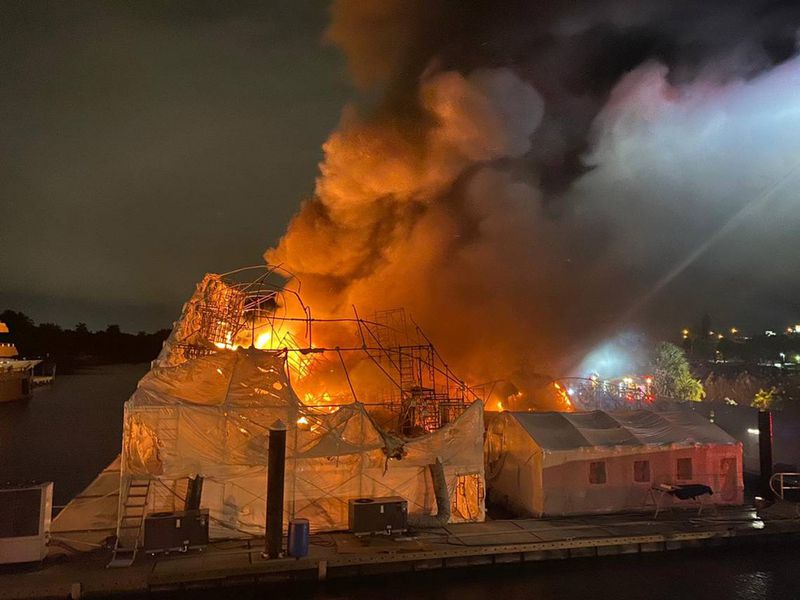 Handout/Fort Lauderdale Fire Rescue/TNS
If the fire does not appear intentional from the video materials though, it might be difficult to detect exact source of the fire due to the extent of damage, fire officials said.
Officials from the Environmental Protection Agency also arrived on site on Sunday with view on environmental damage, "to control and contain contaminants into the water," Gollan said. One of the concerns now is to prevent fuel leakage into the river. However, no active leaks were reported on Sunday evening.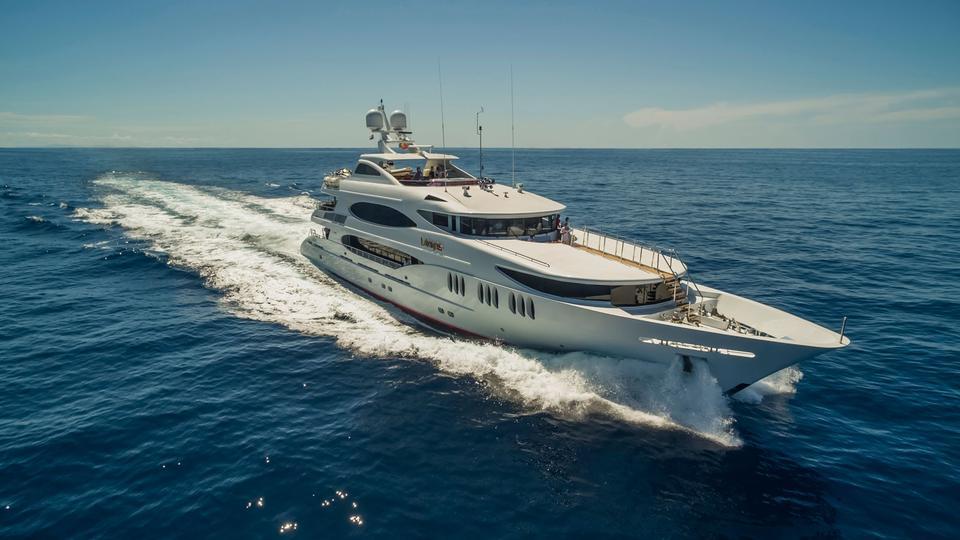 Lohengrin
was built by Trinity Yachts in 2007. She features exteriors by Geoff van Eller and interiors by Scott Carpenter. She offers accommodation to up to 11 guests across 5 cabins. In January 2019, she was sold asking $12 million.
Reflections
was built by Christensen in 1997 with a GRP hull and superstructure. She can accommodate 8 guests across 4 cabins with an interior design by Merritt Knowles and an exteriors by Setzer. In 2016, she was sold asking $4,295,000.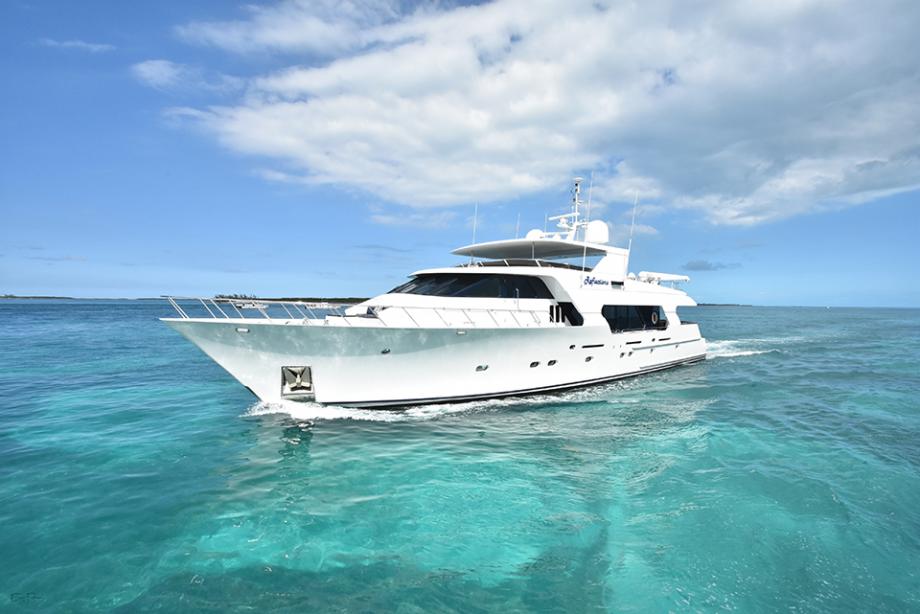 Sun Sentinel
media reports, the owner of
Reflections
, Chip McElroy, was present at the fire scene with his family. He has owned the yacht for over three years and has made many family trips to the Caribbean aboard. Reflections had sailed two weeks ago and was in the Fort Lauderdale marina for annual repainting.