Many yachts have their own unique color scheme. This article contains five large yachts that differ in exterior design.
#1
Madame Gu yacht by
Winch Design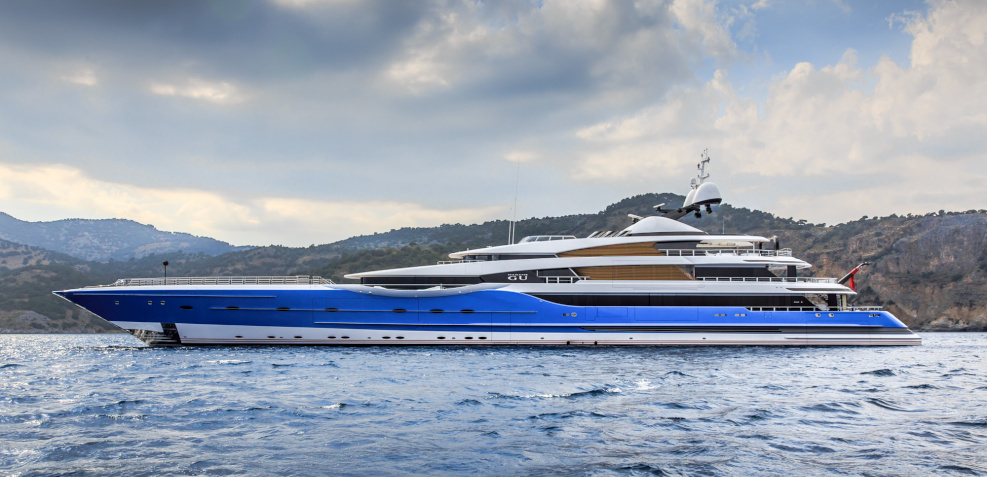 99m Custom motor yacht motor yacht "Madame Gu" was built by Feadship in Netherlands at their Makkum shipyard and was delivered to her owner in 2013. The yacht's interior has been designed by Winch Design. The yacht is distinguished by a noble classic dark blue hull.
#2
GO yacht by
H2 Yacht Design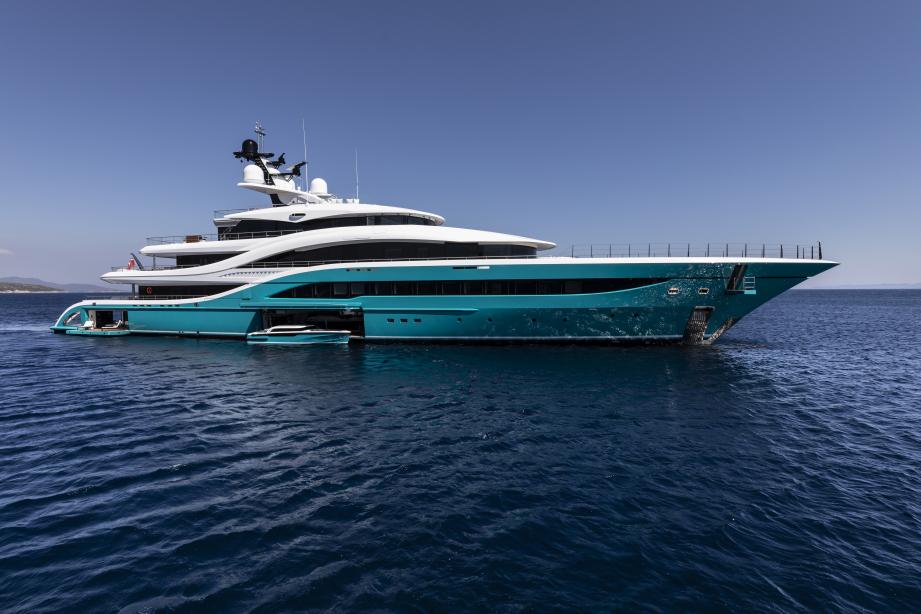 Turquoise's 77-meter flagship GO was launched in 2018 and developed by the British studio H2 Yacht Design. The design concept of the yacht is based on water in motion, so the yacht was created in turquoise color.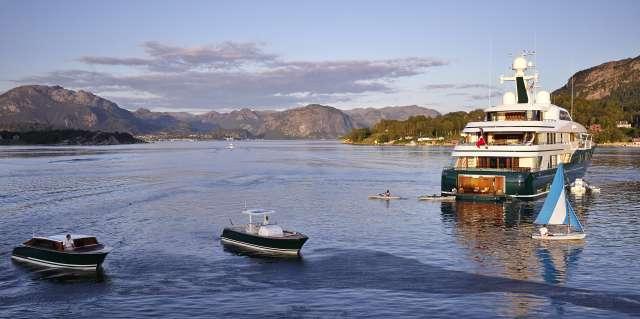 Feadship Sea Owl is a 62-meter superyacht. Yacht was developed by the British studio Winch Design and has a dark green color.
#4

Nomad by

Tim Heywood and Amels design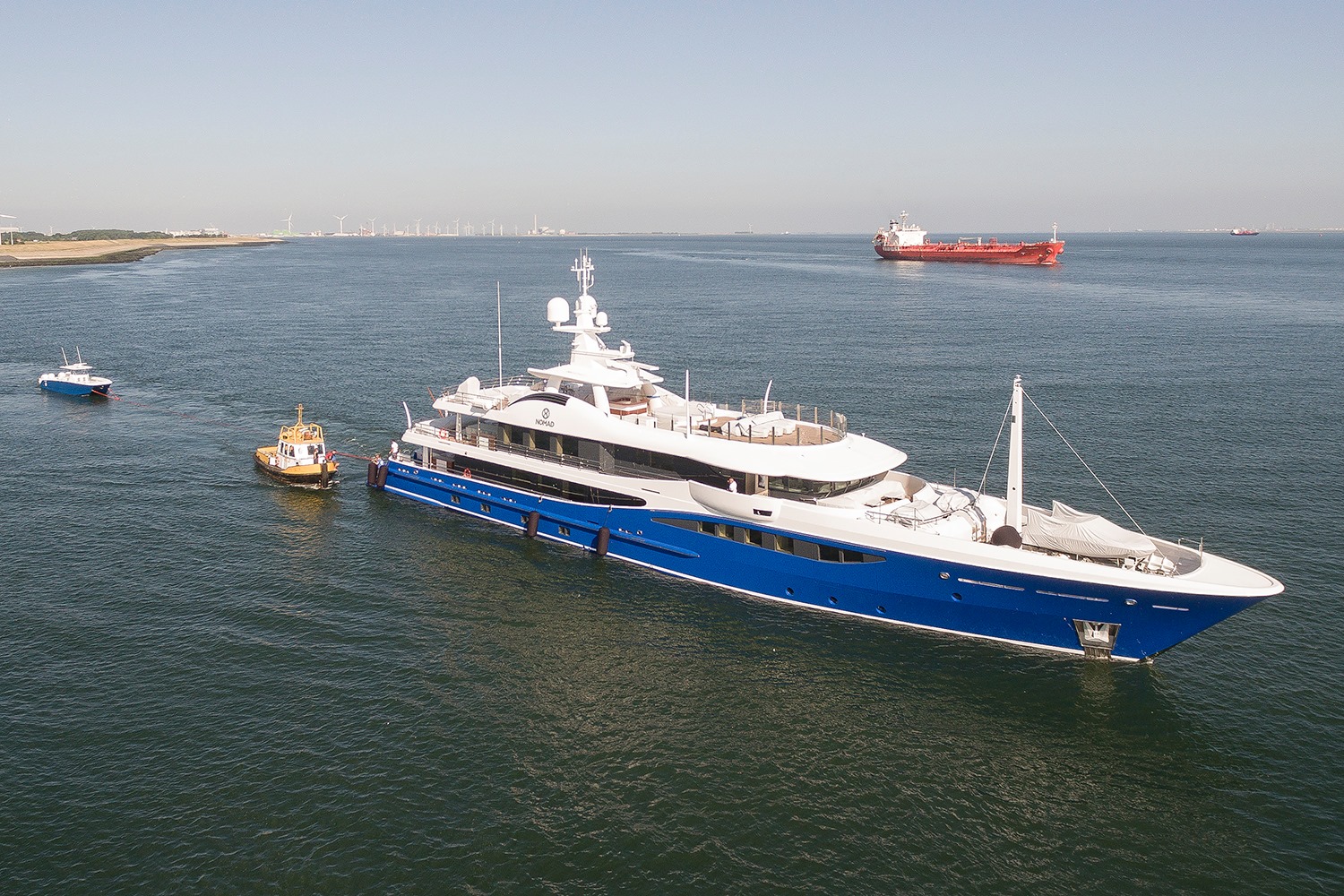 The 55-meter 180 Amels Nomad was developed in collaboration with exterior designer Tim Heywood and Amels design team. The individual design is accentuated by a blue color shape and anthracite gray.
The 55th Admiral Quinta Essentia superyacht was created by the design studio Dobroserdov. The yacht has a deep ruby ​​color and features classic flowing lines with a combination of colors.