#1.
65m
Lady M.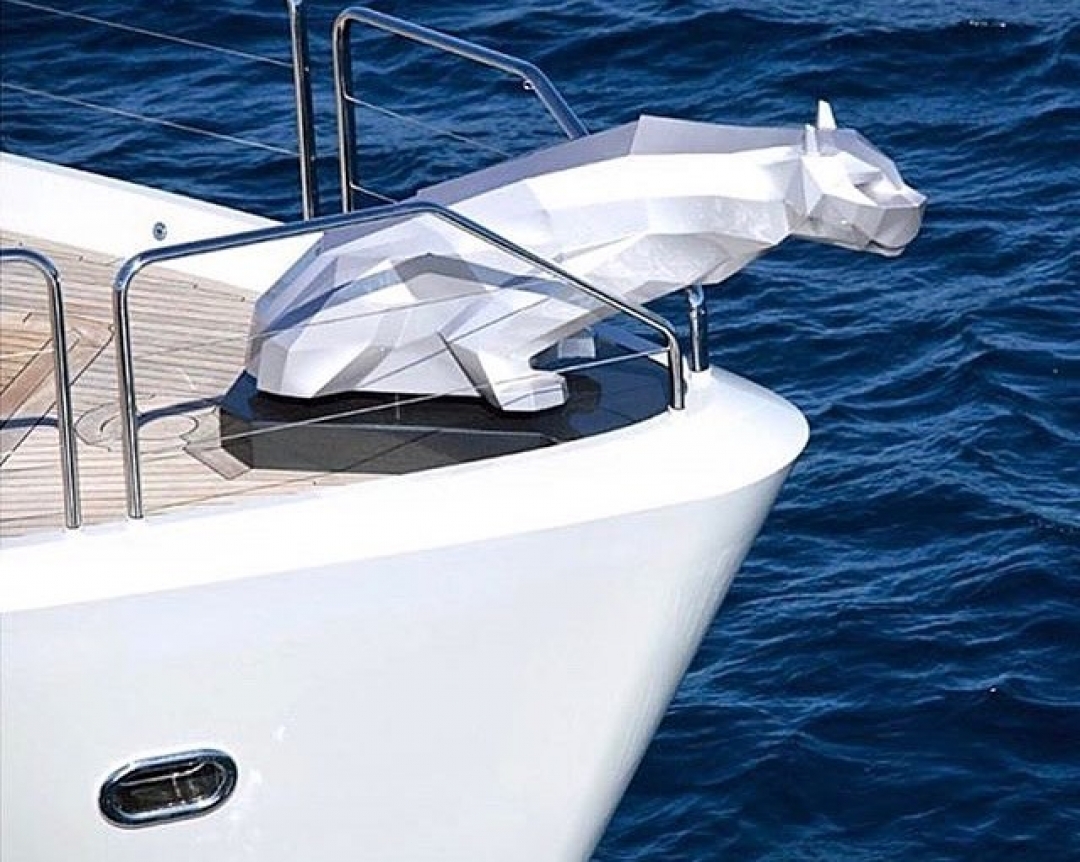 Built by Palmer Johnson in 2013, Lady M has a maximum speed of 28 knots and a cruising speed of 22 knots. The yacht was designed by Nuvolari & Lenard.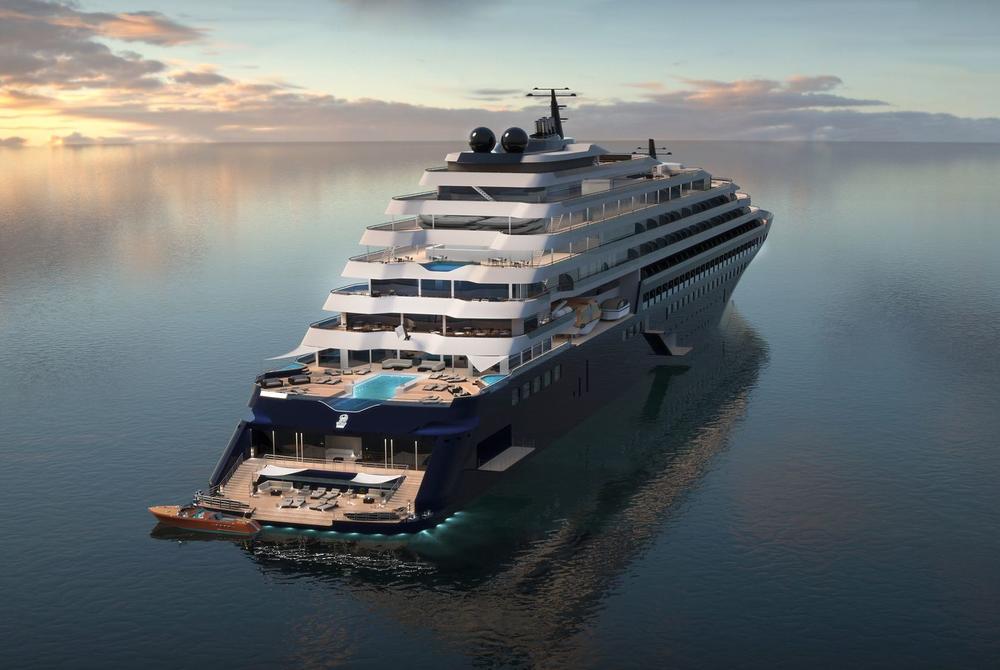 On December 5, 2018, the first of the three yachts The Ritz-Carlton Yacht Collection, which was presented on October 9, was given the Spanish name Azora, which means "blue sky".
The Azora will accommodate up to 298 guests in 149 cabins with their own private terraces.
#3. 83.5m Savannah.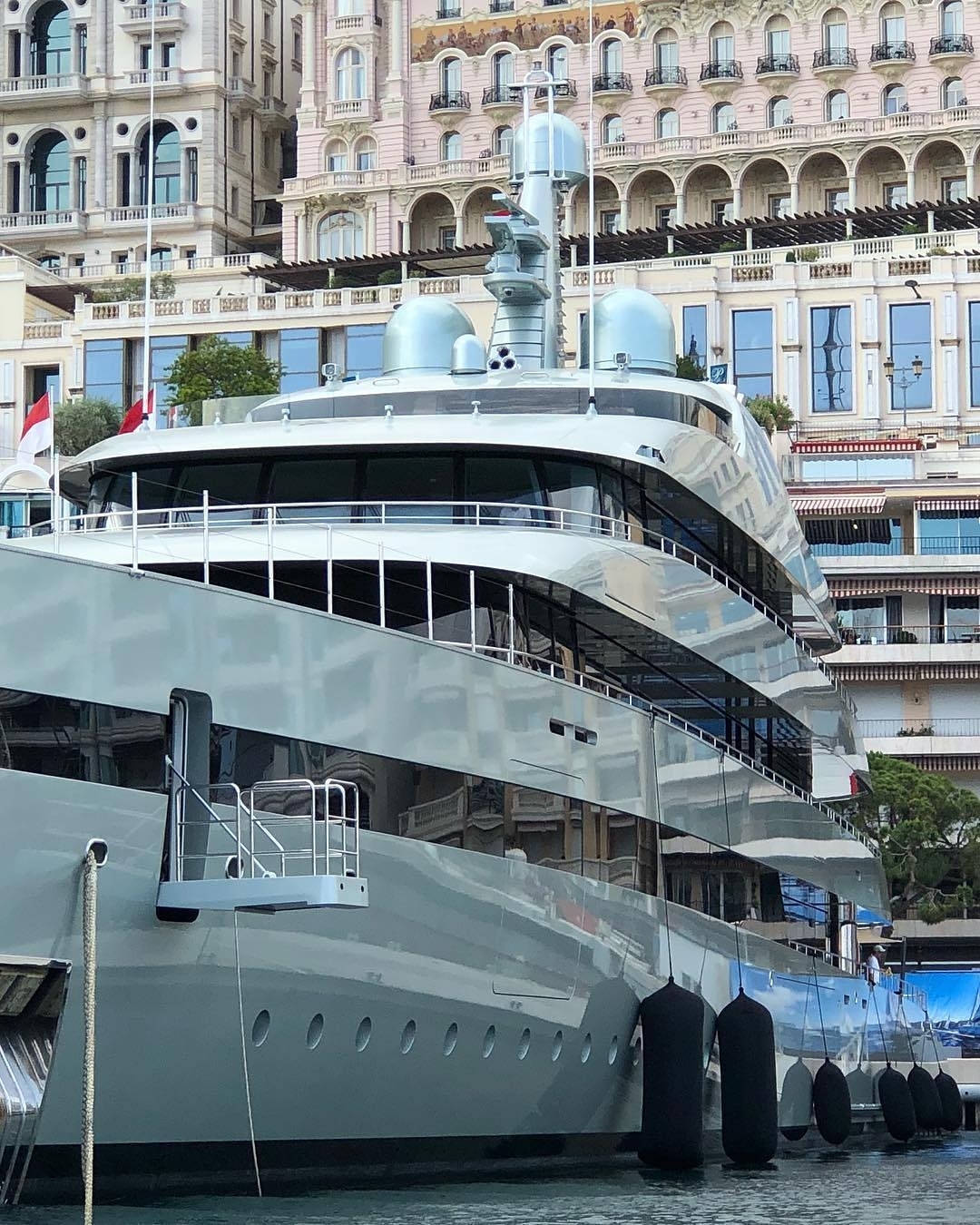 Photo by @monaco_yachting
Launched in January 2015, 83.5mSavannah was built by the Dutch yard to a design of CG Design in collaboration with Feadship De Voogt Naval Architects.
The vessel is green in more ways than one: not only does she boasts a unique seafoam green paint job, but also utilizes the eco-friendly Breathe propulsion.
At the urging of her owner, the system has been optimized to feature five operation modes from diesel to diesel-electric combinations to fully electric - courtesy of a 30-ton lithium-ion battery bank capable of holding a million watts of electricity.
#4. 123m Al Lusail.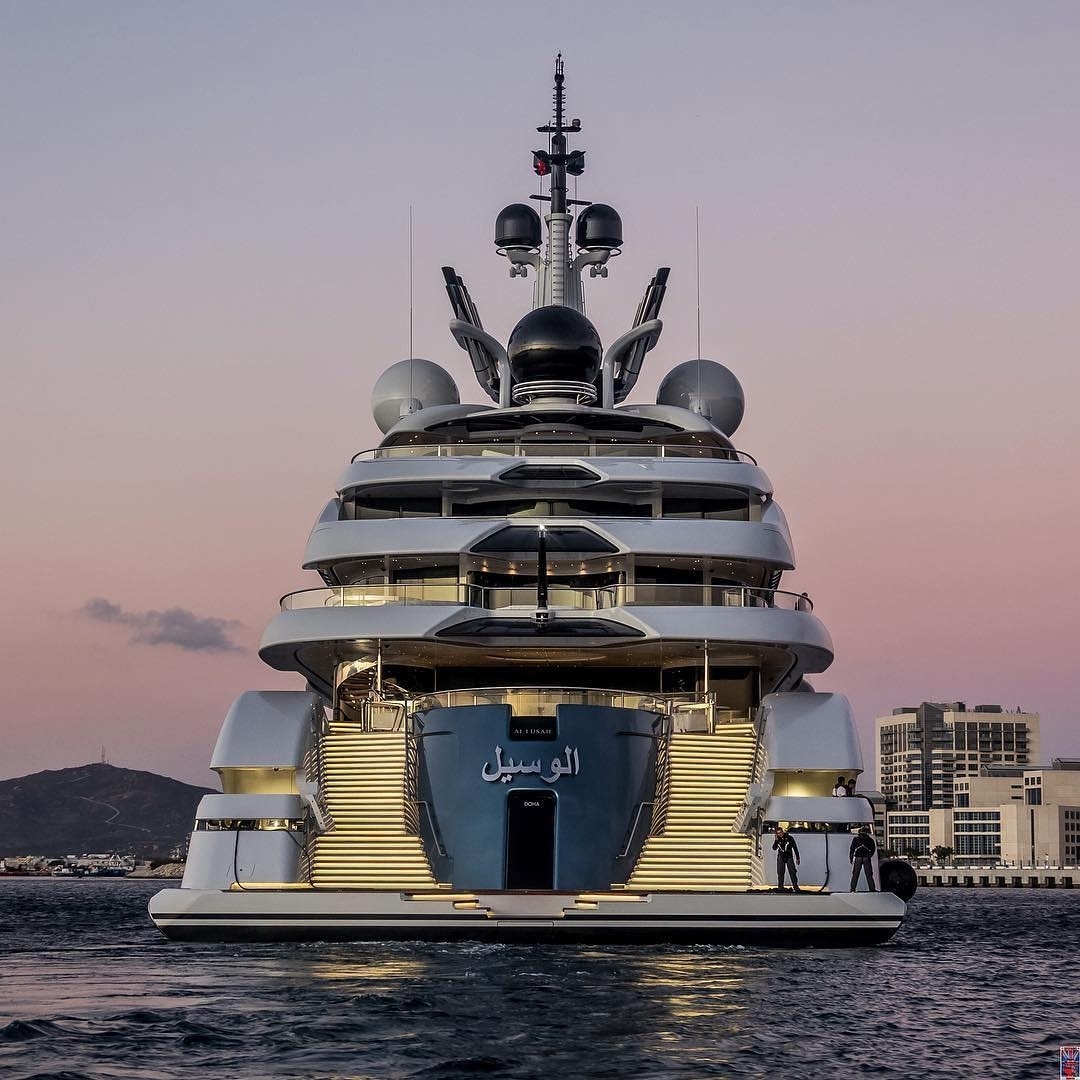 Photo by @superyachts_gibraltar
Her extravagant exterior was created by H2 Yacht Design, whereas March&White was responsible for her interior styling.
This highly secretive build features a full-displacement steel hull that supports an aluminum superstructure and teak decks. This adds up to a gross tonnage of just under 8.500 tons. Al Lusail has a top speed of 15 knots and a cruising speed of 12 knots.
Lusail is the newest planned city in Qatar, located on the coast, 23km north of the city centre of Doha. Construction is still ongoing but it is planned to have marinas, residential areas, island resorts, luxury shopping and leisure facilities.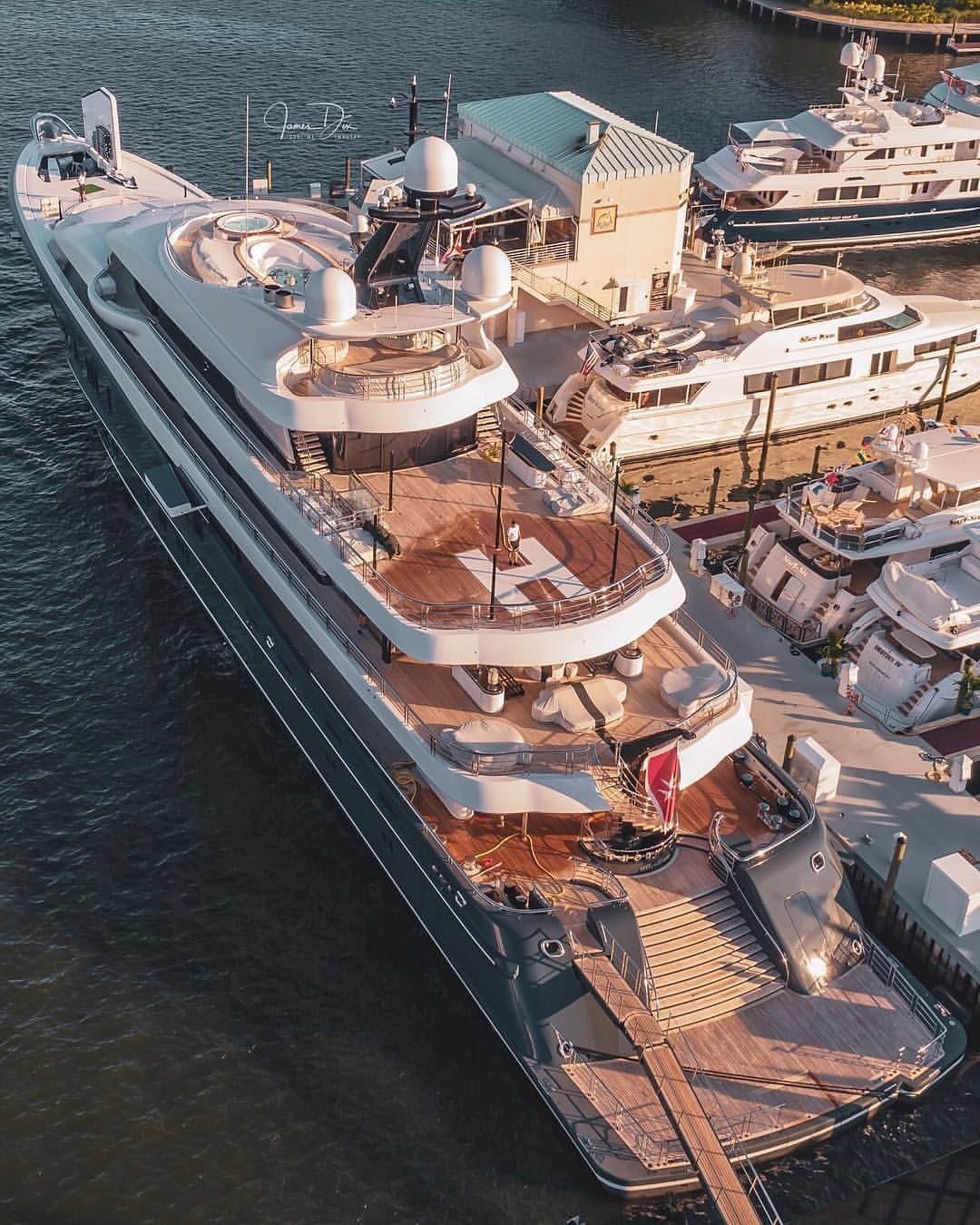 Launched in 2010 by German shipbuilder Lurssen and last refitted in 2011, she
boasts interiors by Andrew Winch and offers elegant exterior lines, complemented by beautiful interiors and spacious socializing areas throughout. The most notable feature is definitely the giant sculpted phoenix figurehead that sits proudly on the prow of the vessel.