Timur Bozca, who has won Boat International Media and Oceanco's Young Designer of the Year in 2015, presented 55m sailing yacht concept Cauta. The design philosophy of the vessel was to create a unique form which can give a new perspective to the yachting world.
Cauta represents a lightweight high performance yacht with carbon fibre hull and superstructure, which can cross the Atlantic in a very short time with guests enjoying some of the most luxurious quarters. Boasting a Dynarig sailing system, Cauta has two self-standing and rotating masts which host ten sails, all of which can be controlled by a single sailor.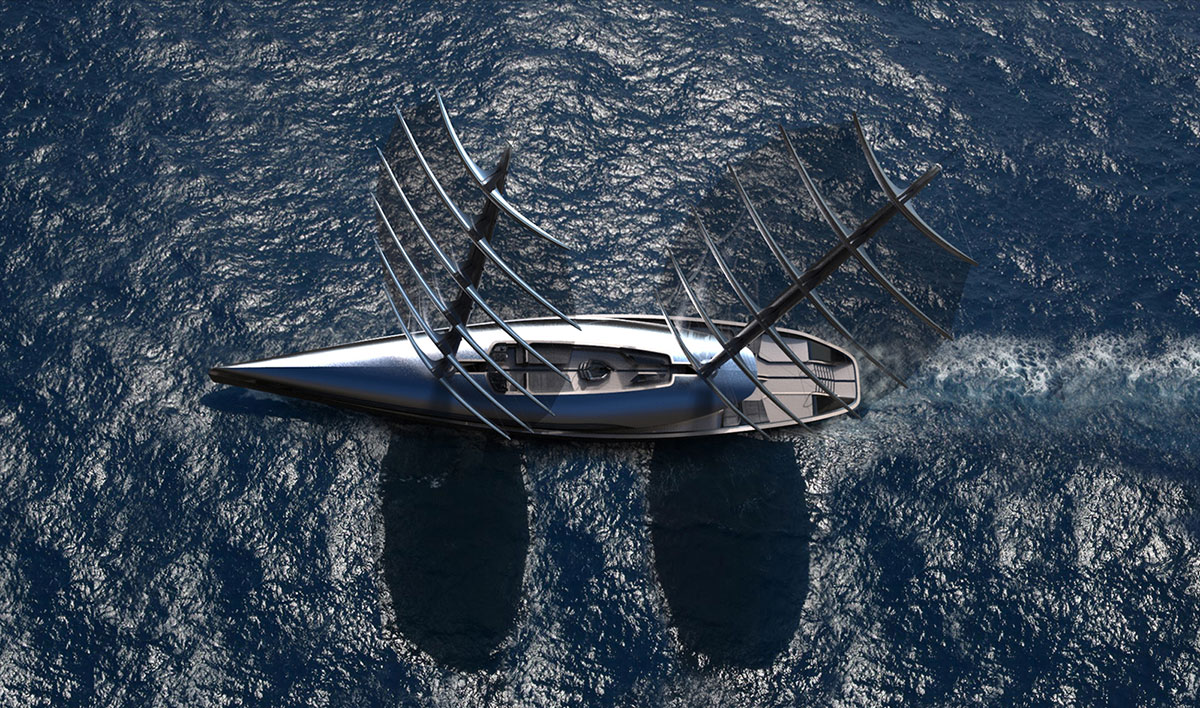 Albatross shaped, she is unmistakably a sailing yacht, but is clearly different from the current line of sailing vessels. She pushes the envelope with a surprising, innovative appearance that emphasizes curves and sensuality, with covered upper deck and few sharp edges. The design philosophy is everything for a reason. Every curve and every component is considered in microscopic detail. The superyacht is consistently focused on optimum aerodynamics and hydrodynamics, giving her the real experience of a performance concept, yet it is fully homologated for the sea.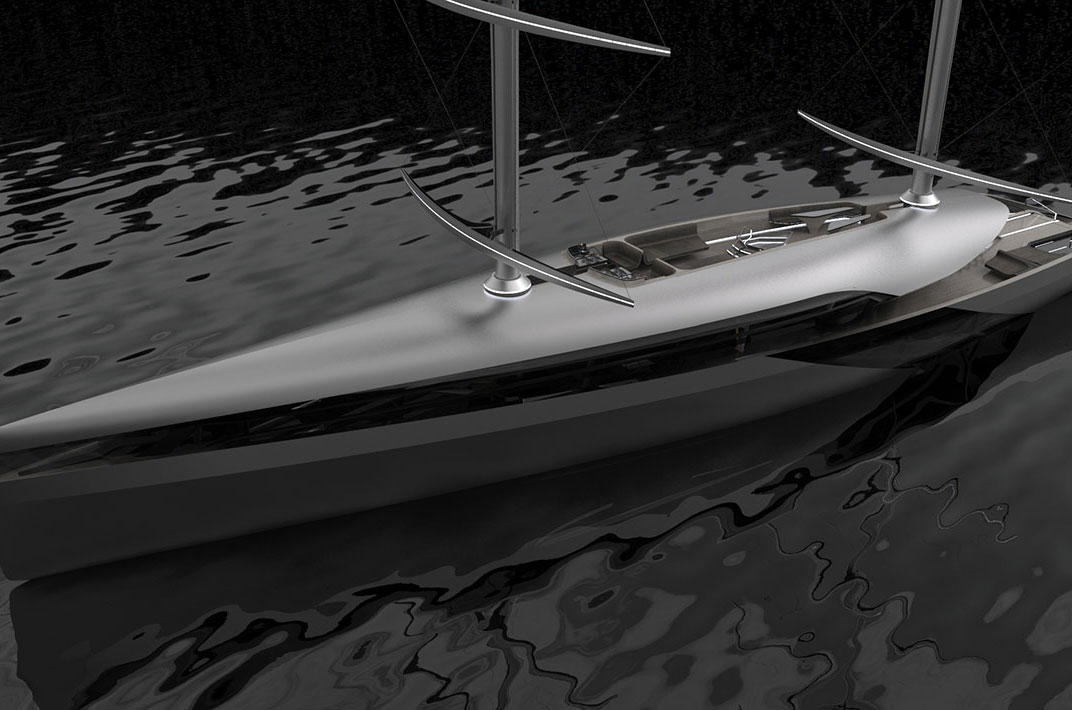 Knowing that the owners would be spending prolonged periods on board with their children, comfort was another crucial influence in the design and layout of the exterior spaces. Having previously owned a large sailing yacht, the owners identified a large and open flybridge as a necessity. Instead of guardrails, a high freeboard wraps around to become both coaming and bulwark, providing more protection for those on deck than a typical toe rail and a safe place to run sheets and fairleads. Protected behind the superstructure are several living areas: a large cockpit, dining area, lounge and sun beds. The aft cockpit can be transformed into a paddling pool for providing maximum relaxation and for children when it is not safe to swim in the ocean.

While the design philosophy and lightweight structure required a bare minimum of detailing, the owner still desired a rich, unique and sophisticated interior ambiance. To achieve this balance of modernity and comfort, OLED technology was used throughout. This gives a dynamic modern structure to the cabins and exterior elements.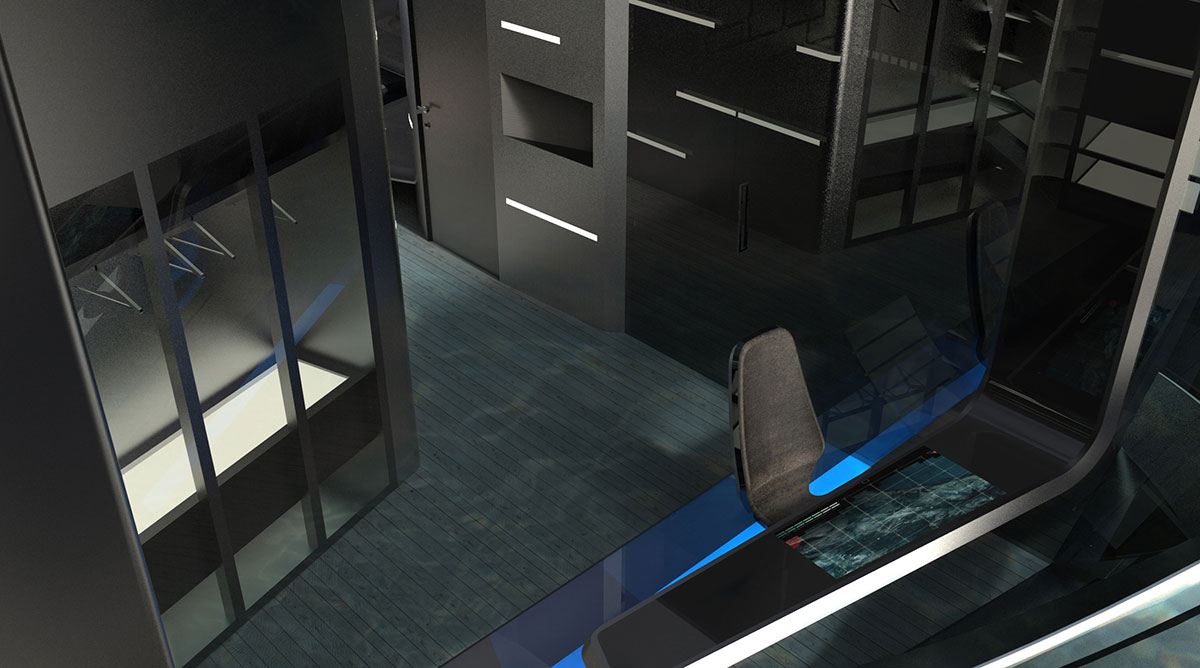 The lower deck layout is unique and futuristic, with carefully planned sightless and focal points which lead you through the yacht. There is comfortable and flexible accommodation for ten guests and eight crew members. The owner's stateroom takes up the full beam aft of the yacht and this aquatic-themed cabin includes a large living area complete with multi-functional desk with surface display, bathroom with rain shower system and changing area. Unlike traditional yachts, master and guest cabins provide incredible exterior view and the magical feeling of underwater view with massive monolithic polycarbonate side and floor panels.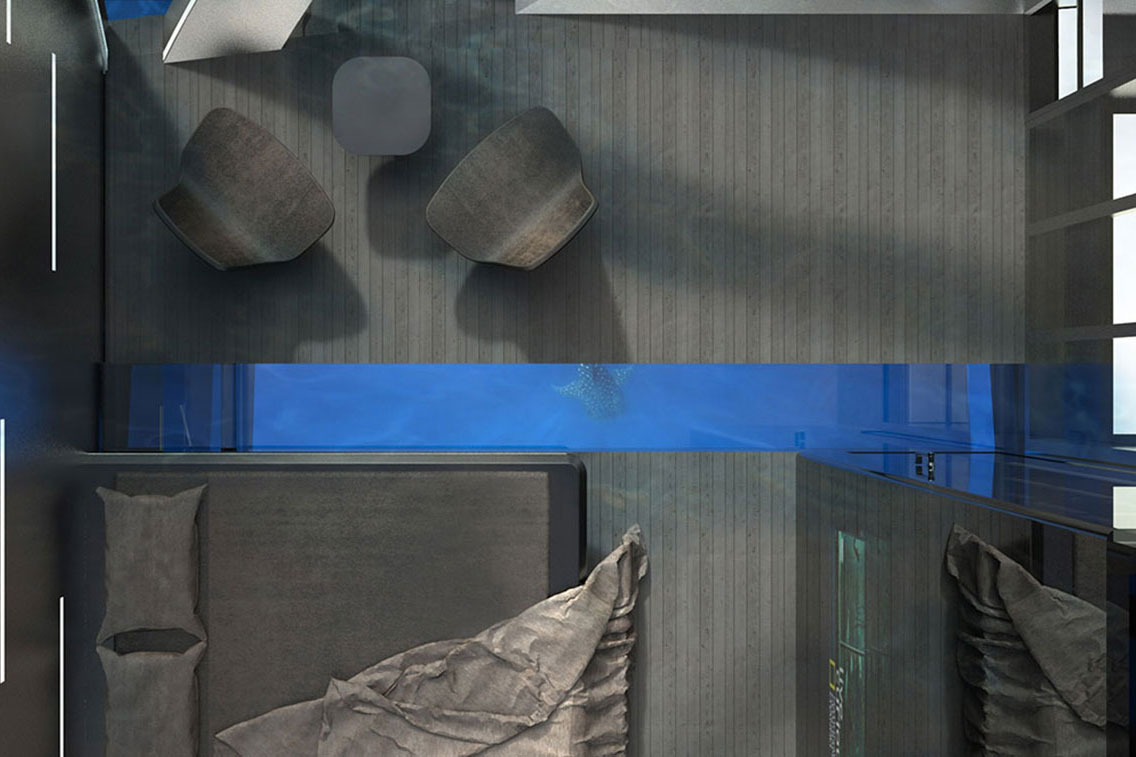 From a technical standpoint Cauta is a diesel-electric sailing yacht and powered via an innovative shaft and feathering prop. With all three Caterpillar C12.9 gensets in operation, the yacht runs through a Siemens electric engine to increase power efficiency, reduce consumption noise and vibration.