Feadship yachts stand out at sea and in the most luxurious marinas, so check out the photos they have shared on social media.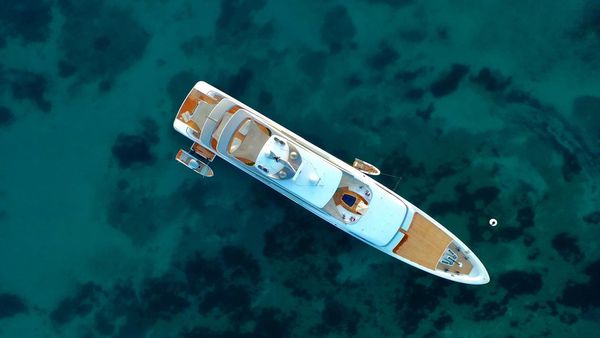 The 75m Feadship
Arrow
spotted in a beautiful Cala Di Volpe. The 75m
Arrow
was built by Feadship in 2020.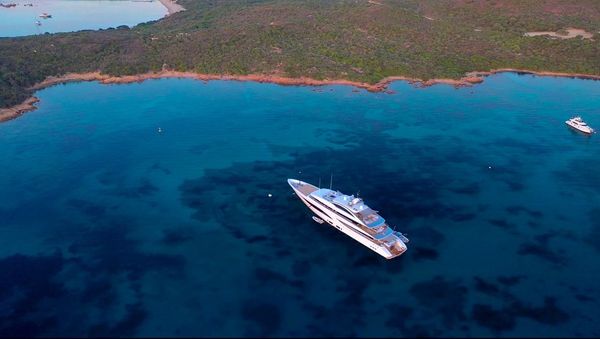 She has a steel hull and aluminium superstructure. The Arrow can accommodate 12 guests across six cabins. The yacht was designed by H2 Yacht Design. She is powered by engines giving her a maximum speed of 17.5 knots and a cruising speed of 15 knots.
Faith
96.5m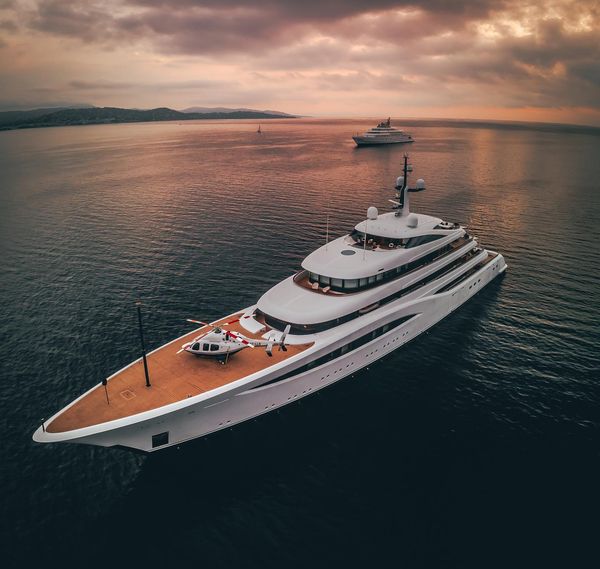 The 96.5m award-winning
Faith
was pictured at Saint-Tropez. The elegant
Faith
was launched in 2017. She features a games deck and helicopter landing pad with a hangar below for a Bell 429 WLG helicopter. She has a revolutionary swimming pool made of glass panels that also form the ceiling of the beach club below.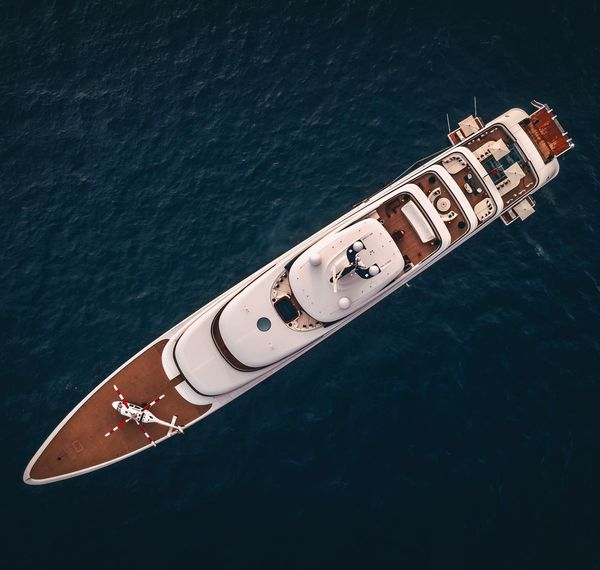 The Faith features exterior design by RWD, her interior was made by RWD. The naval architecture by De Voogt Naval Architects. She can accommodate 14 guests and 26 crew members. She has a top speed of 17.0 knots and a range of 5000 nautical miles.
Viva
94m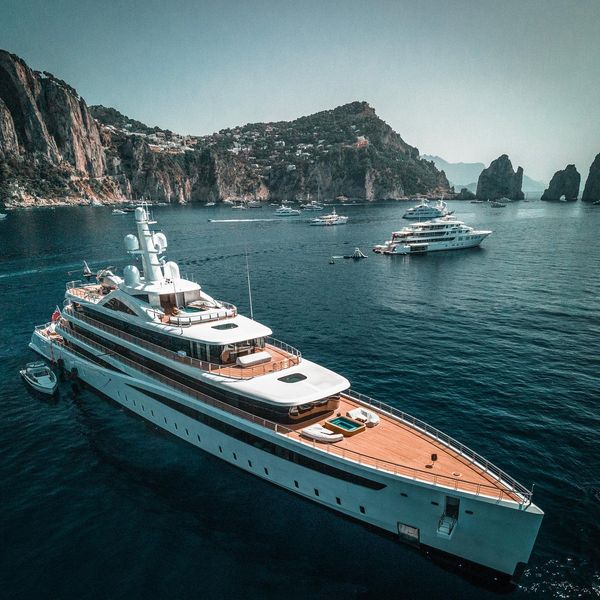 The 94m
Viva
was spotted in Capri. The eco-friendly
Viva
was launched in February 2021. She has an exceptionally advanced hybrid propulsion system which allows
Viva
to travel a comfortable 12 knots on diesel-electric power in the pristine areas the yacht is set to explore. The giant glass construction is a prominent feature in the remarkable exterior design by Feadship Studio De Voogt and Azure. The open beach-house-style interior penned by Peter Marino Architects.
Feadship
was formed as a group in 1949 as a marketing partnership between six Dutch shipyards, de Vries Lentch, Van de Stadt, Witsen & Vis, Akerboom, De Vries Scheepsbouw and Van Lent Shipyard, and De Voogt Naval Architects. Feadship is well-known as one of Netherlands' most elite yacht builders and delivers superyachts from 50–100+ meters in length.
Credits: Feadship Facebook (@yachtseyeview; @superyachtstudios; @russelllwhite)